It's happening again! Christmas is just around the corner. And if you haven't started, you'll be shopping and enjoying the festivities in no time.
It's a joyful time of year, but also can be stressful financially. This guide goes over everything you need to save money for Christmas. To avoid that holiday hangover (the credit card kind).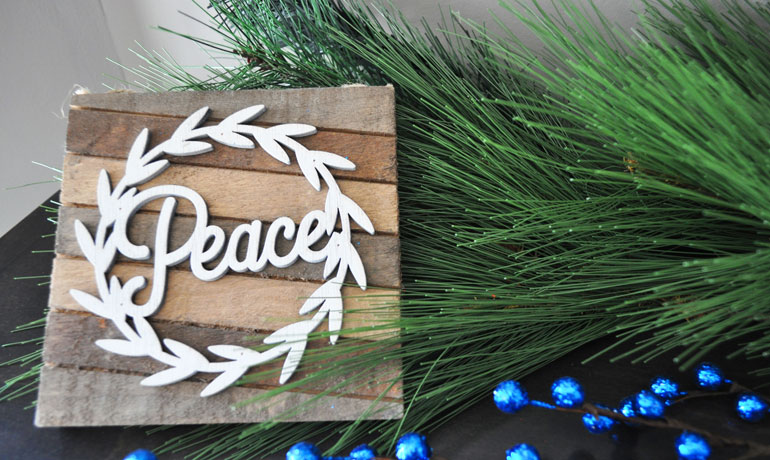 This post may contain affiliate links. For more info, see my disclosures.
Christmas can be an expensive time of year for many people and if you're not careful you can easily slide into debt. In fact, according to USA Today, the average American spends $1,050 on the holidays. Whaaaat?
So instead, create peace this holiday season with your finances. If you're wondering how you can save money for Christmas, you're in the right spot.
Aim to spend less – not more – on Christmas this year!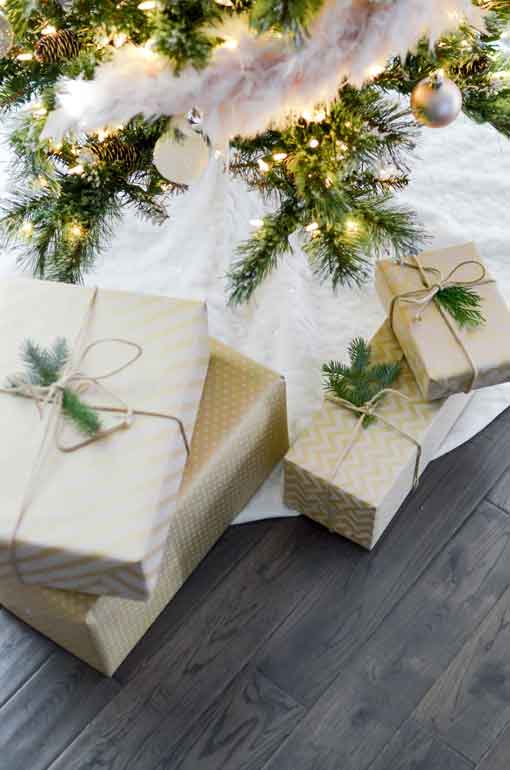 This post may contain affiliate links. For more info, see my disclosures.
How to Save Money for Christmas
The very first step in all of this is to create a Christmas gift list. This will give you an idea of how much shopping you're in for.
For a complete guide, head on over to How to Create a Christmas Budget
Now, if you're overwhelmed by looking at your gift list and budget, you need to cut back! If you're serious about saving money you'll need to seriously consider where your money is going, and why.
Are you buying gifts because you love the look on your loved ones' face when they open your gift? Or because it's a tradition and you feel obligated to participate? If your answer is the latter, find a way to eliminate that purchase.
Real quick – are you stressed, overwhelmed and motivated to change your financial situation? Working with a financial coach can help you crush your money goals fast! Find out more here.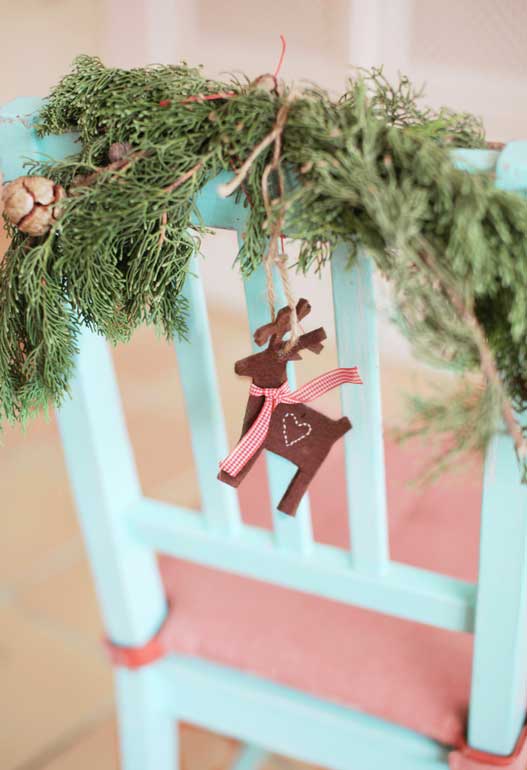 Photo credit: Unsplash
1. Is there anyone who can come off your list?
For instance, what about your one friend that has everything – does she really need more stuff? Or can you two have a chat about it and agree to catch a happy hour a few weeks before Christmas to celebrate your friendship and the season?
What about that white elephant gift exchange you do with your cousins? Do you and your spouse both bring a gift, and both bring something silly home in return?
Well what if just one of you brought something? Or what if you opted out of the exchange and just brought a bottle of wine to share?
Really think about who is on your list, because the less people you have to buy for, the less money you'll spend. And the more money you'll have to reach your financial goals.
Read next:
How to Stop Fighting Over Money
25 Winter Activities that Don't Cost Money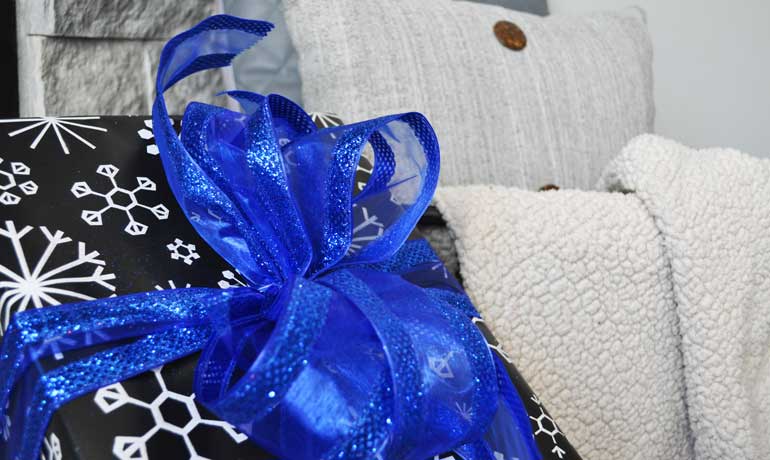 2. Spend less money on each gift
While I don't recommend wasting money on a crappy gift, I do recommend to cut corners when you can. Are you buying a collection of Legos for your 5-year old nephew?
Search on Facebook Marketplace or Craigslist first. Package them up in a fun way and you'll find it truly doesn't matter if it's brand new in a box!
If you've got a partially-used gift card to a movie theater, add to it and give your hard-to-buy-for cousin a gift he could really use.
Same thing works with Groupons or merchandise credits you have lying around. Really think about how you'll use that 40% coupon you were sent by a retail store when you signed up for their emails. Use that discount to get a great deal on a great gift!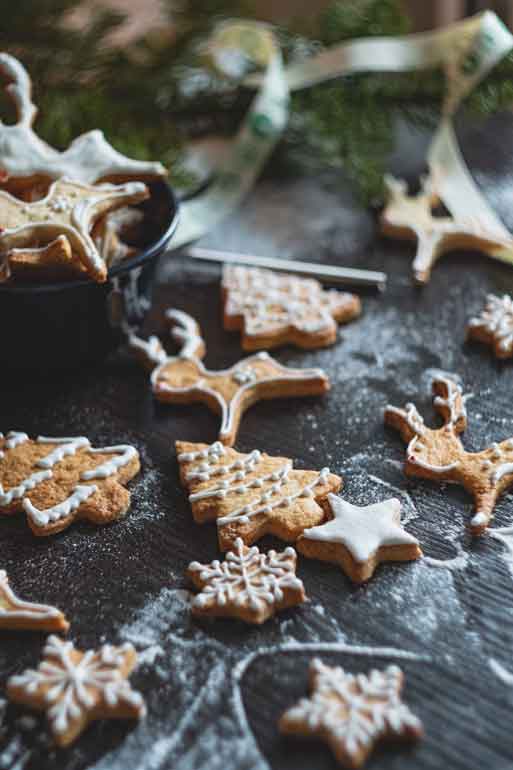 3. Buy experience gifts
This is one of my favorites because it gives loved ones a chance to create memories that will last forever! Really consider who you're buying for and what they like to do.
Experience gifts can even be used long after the rush of the holiday season, and is something the recipient can look forward to during the year.
Consider experience gifts for your children too. Annual zoo passes, museum or theater memberships are my favorites. So if you're working on growing your savings for a long-awaited family vacation, you can entertain your kids by using this gift later on.
You might also like: How to Save Money for Travel
4. Make your own gifts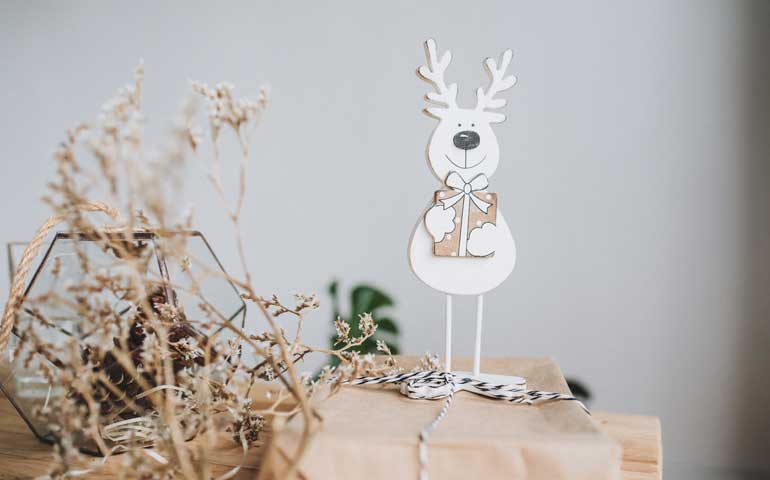 Photo credit: Unsplash
Ok, let's not get ahead of ourselves. I'm not recommending this if you're not the crafty type, or even for every gift on your list. But I am saying that the internet has a bazillion homemade gift ideas, and you just might find the right thing for your kid's teacher online.
Ideas that are practical and useful: homemade hand soaps or candles, salted caramel hot chocolate mix, or farmhouse coasters. You get the point.
Plenty of ideas are waiting for you over on Pinterest and it's a fun way to save money for Christmas. Just make sure that whatever you make, the materials do not cost more than a store-bought item of similar value, otherwise you're defeating the purpose.
More easy ways to save for Christmas…
5. Use gift cards, refunds and cash back
So do you ever go to Target and get a $5 gift card for buying multiple of a sale item? Hang onto those gift cards throughout the year and it can put a dent in your Christmas budget.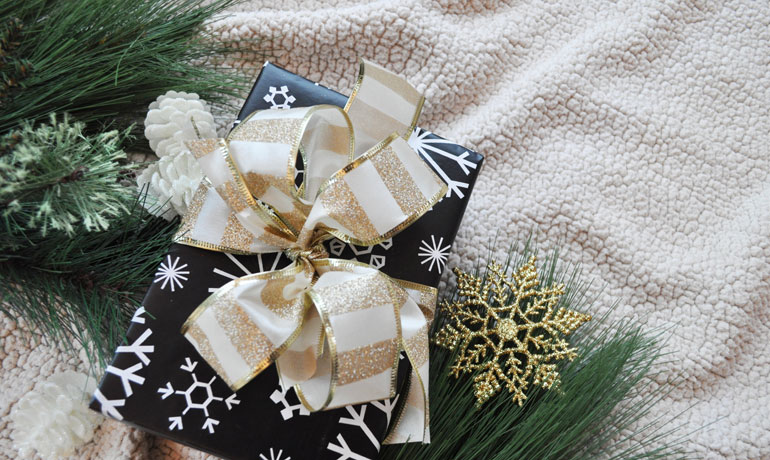 What about something you've been meaning to return, but just haven't gotten around to it? Well, if it's too late to return it for money back and you get store credit instead, why not just do a little Christmas shopping with that store credit?
Also consider using cash back. If you've got points on a credit card available with no real plan, use those for your Christmas shopping! How good would it feel to seriously reduce what you spend this year? Especially if you have these points sitting out there, not doing anything anyway.
You might also be interested in:
10 Items to Buy That Actually Save You Money
100 Practical and Interesting Things to Save up For
6. If you're hosting, ask for help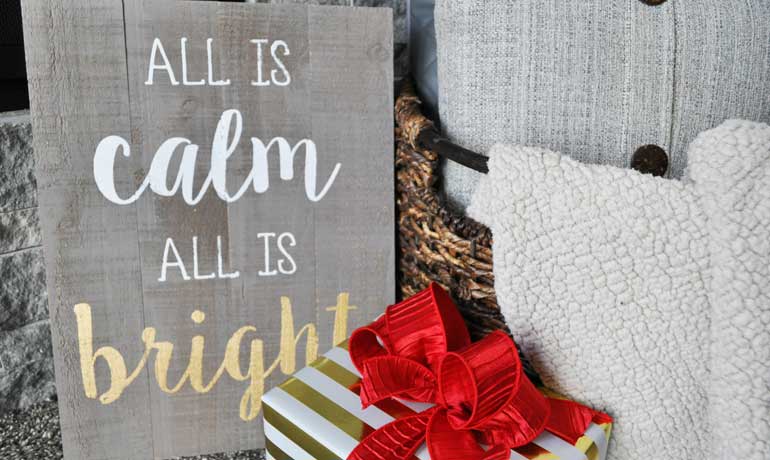 Honestly, hosting can be stressful enough! Ask party-goers to bring a dish or drink to share. This helps you save money for Christmas overall by spending less on food and drinks!
Between the cleaning, decorating and miscellaneous preparation it can be very stressful to host a holiday celebration. Cross one more thing off your to-do list, and save money by asking everyone to chip in.
7. Ask people what they want (one of my favorite ways to save money for Christmas)
It's simple and straightforward!
This can save you money (and time) because you're not spending excess on what you think might be the perfect gift (and then turns out not to be). Ask the people on your list what they want. Sometimes you'll be surprised and what they're really hoping to get is less than what you were planning to spend.
Bonus! Your friend or family member brings home what they really want, and you get to reduce your time, and potentially your budget by buying it for them.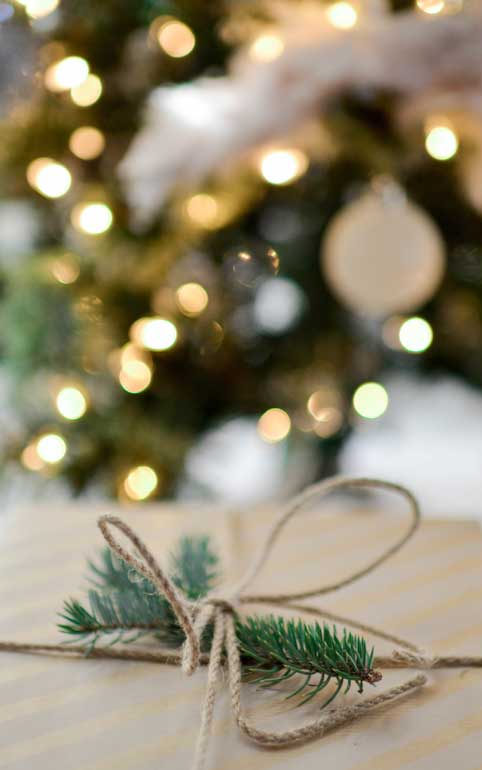 8. Draw names for gift exchanges
If you're still getting a gift for everyone at your family Christmas celebration, it's time to put that tradition to rest! Put everyone's name in a bucket and each person gets a single name to buy for. If you want to go even further with it and you have a significant other, just choose one name between the two of you.
It can be a little more fun to keep everyone's exchange a secret. Unless, of course, you follow #7 above.
Related article: 55 Ways to Save Money
9. Save money for Christmas throughout the year
Okay, so you're probably thinking it's too late to save money for Christmas this year. And it might be. However you can reduce your spending in other areas of your life in order to save money for gifts and festivities.
A huge way to set yourself up for success is to save money separately from each paycheck. Be diligent throughout the whole year to set aside a certain amount each time you get paid.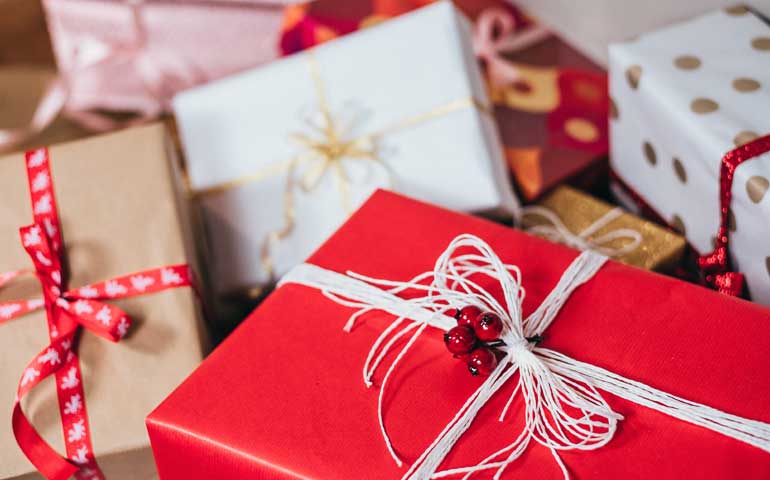 It's usually best to open a separate savings account and get a direct deposit or automatic transfer monthly, weekly, or with each pay cycle. Even $25 per paycheck would help! If you get paid every-other week that's $650! And you probably won't miss it after the first few paychecks.
If you're reading this and it's super close to Christmas, put a reminder on your calendar for mid-January to set this up. Seriously, do it now! You won't regret saving money and planning ahead for next year.
Want more ways to save next year? Get ahead with your finances, instead of forever feeling behind.
10. Say no to the extra's
Friend, I know it's hard. Nobody wants to be the Grinch. But seriously, if you're trying to save money to better your financial situation, then stop saying yes to everything!
Have honest conversations and your true friends and family should understand. And you'll feel better about your bank account and your stress level by not having to run around and buy all the things for an event you were only half excited about in the first place.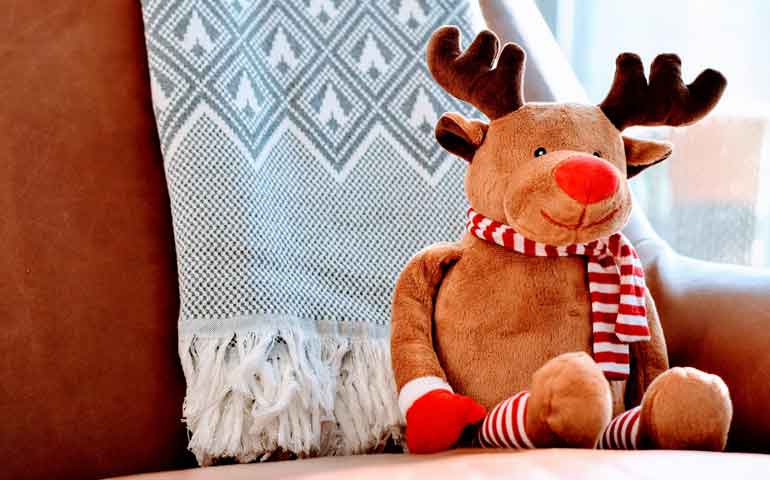 You might also like:
How to Save Money on Groceries (advice you haven't heard before)
How to Save Money for Travel: Your Vacation Savings Plan
Spend Less on Christmas this Year
Ultimately, if you really want to save money for Christmas it really means buying less gifts or spending less on each gift, or both! Really challenge yourself to spend less on Christmas this year. Is it really worth the extra stress of being in debt or being super tight financially? Probably not.
If you loved this article, share it on social media with your friends or pin it for the future.