Each day brings something new with COVID-19. And while there's so much that we cannot control when it comes to this strain of the coronavirus, there are certain things we can do when it comes to our finances.
This article will address what to do right now with your finances to help set you up for success as the world navigates this pandemic. And if your income is (or will be) affected due to loss of work, reduction in hours or sales, I'll address how to handle that, too.
Let's get to it…
First, know your numbers
Do a thorough check of all your accounts. Know exactly how much you have in your savings and checking accounts, and any other liquid cash you have available to you. Know how much you make and what your expenses are.
The impact of this coronavirus could change a lot in our economy. COVID-19 is a global health crisis and a global economic crisis. The price of goods and services may change based on the availability of resources.
Right now it's important for you to know how much money you have available to you in any 'what-if' scenario.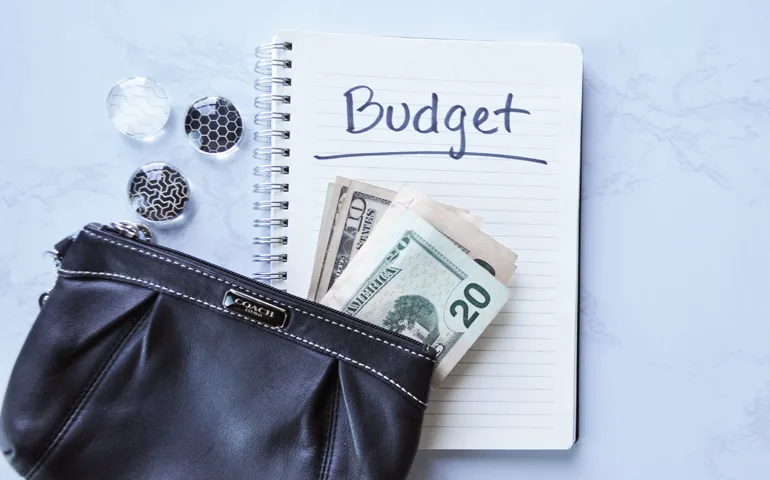 If you don't already have one, start a budget
I know the thought of budgeting doesn't sound fun for most people. But if you haven't established a regular budgeting routine, now is the best time to do just that.
Figure out how much income you have coming in, what your expenses are and the difference in those two numbers (positive or negative). Then work with those numbers to create a gap. Creating the largest gap you can in this time of economic uncertainty can help reduce stress over your finances.
I won't get much more into budgeting in this article, but here are a few resources to look into:
If you're looking for online or digital budgets, here are the ones I like best:
You Need a Budget (my favorite budgeting tool: cost is $12/month)
EveryDollar (free and paid versions, although I'd recommend upgrading to the $11/mo plan)
Mint (free and basic app for tracking spending)
Cut back on your spending
If you're practicing social distancing, you're likely not planning to spend as much money on social activities already. If your income is steady, but you're simply uncertain what lies ahead, cut out unnecessary spending.
Listen, I know the economy needs it. Thousands – or millions – of businesses are feeling the impact of COVID-19. So I know the economy needs our spending. But you know who else needs it? YOU. It's time to watch out for #1 right now.
Spend smart right now. After we (as in the entire world) get through this crazy time, you can support your favorite businesses through more regular spending patterns.
Related read: 55 ways to save money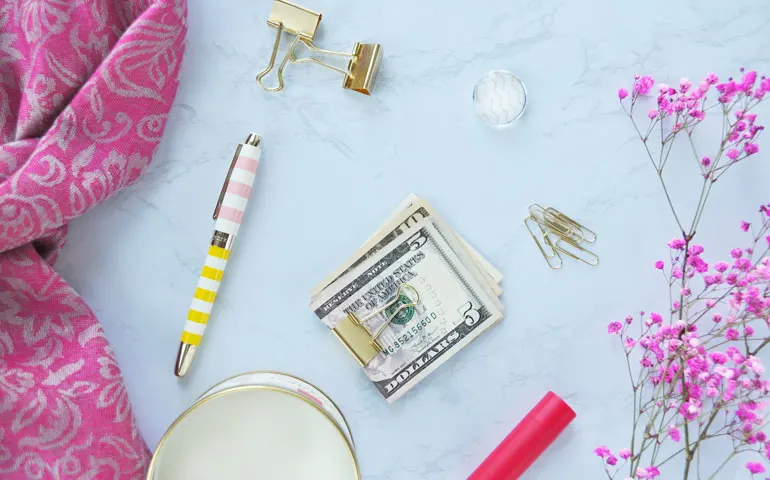 Pause debt-payoff during the coronavirus pandemic
As a travel and personal finance blogger, I want you to live your best life. So I'm typically pro debt-payoff. But right now you just simply might need that extra cash.
If you're currently working on a debt pay-off plan, put a pause on that for now.
Continue to pay the minimum payments, but put any extra payments you would have towards debt into a savings account instead. If you don't end up needing it due to the coronavirus impacts, you'll be able to put it towards debt at a later time.
Stash your extra cash
Park any extra money you have in a savings account. Like the money you're saving from debt payoff. Or the daily latte that you were purchasing but haven't lately. Don't get too consumed with finding the best rate right now because they're fluctuating so much.
And if you're starting a budget for the first time, any excess funds that you have after your bills and essential expenses (like groceries and household items) can go into your savings account, too.
After the full effects of COVID-19 are over and you're feeling comfortable again, use the savings wisely to pay off debt, build up your emergency fund or reach another savings goal.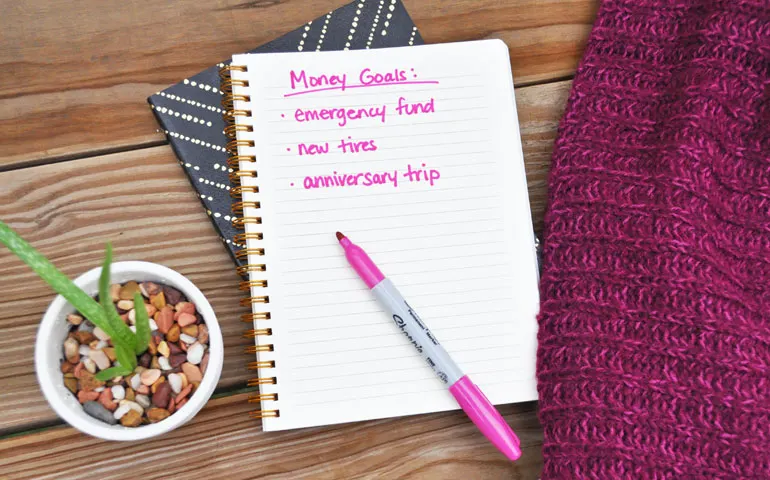 Evaluate your emergency fund and use it as needed
If you have an emergency fund, this is the time to take a deep breath and be thankful. As your expenses or income change over the coming weeks and months, you may need to tap into that emergency fund.
After all, a global pandemic can be seen as an emergency, right?
If you don't have an emergency fund but are starting to watch your money closely due to COVID-19, here are some resources that may help:
How to financially survive if your income is reduced
If your income is directly affected by COVID-19, there are some actions you may be able to take.
First, know that you are not alone
I recognize that it might sound cheesy, but our relationship with money is complicated and often emotional. The things you're feeling are not unique. So many others are going through this right now, too.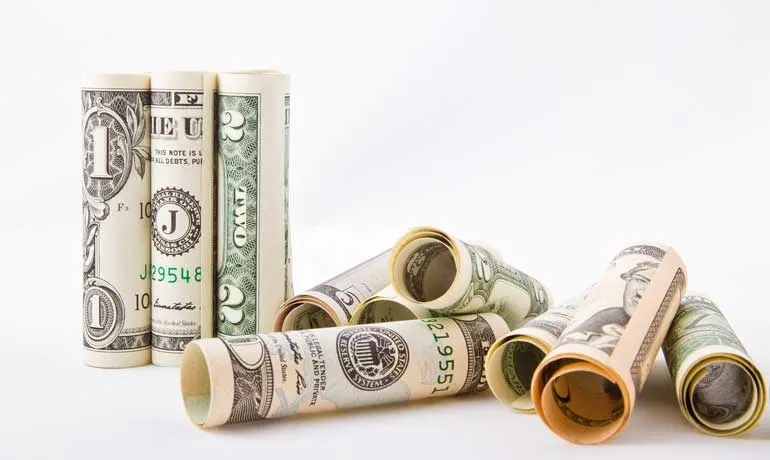 Budget, budget, budget
Refer to the budgeting section above. There are plenty of free budgeting apps and tools available. Now's the time.
Here's one method to creating a basic budget: The 50-30-20 Budgeting Rule
If your income is shrinking and you have bills to pay, there are 2 more basic things you can do: cut back or earn more.
Get crazy tight with your spending
I know I mentioned it before, but hold off on buying anything that's not essential. It's not the time to buy new clothes, new home decor or even your dream vacation at a steep discount. (Although as an avid traveler, that kills me to say it.)
You might also like: 15 Tips to Stick to a Budget
Hustle, hustle, hustle
It's definitely easier said than done but try to find some kind of side work to supplement your income. You might not be able to pick up hours at a local business, but what about offering services online? Or starting your own business?
Here are a few brainstorming prompts to help think of ways to make money during this uncertain time:
What skills do you have that you can sell online?
Can you start an online course teaching people your specialized knowledge?
Do you have a hobby you can make money from?
Are there extra things lying around your home you can sell?
So whether it's offering proofreading services online, building a raised garden bed for your neighbor, starting an Etsy shop or selling services for scooping doggy poo, try to find something.
Don't be overly picky with what the work is. The goal is to bring in extra cash right now.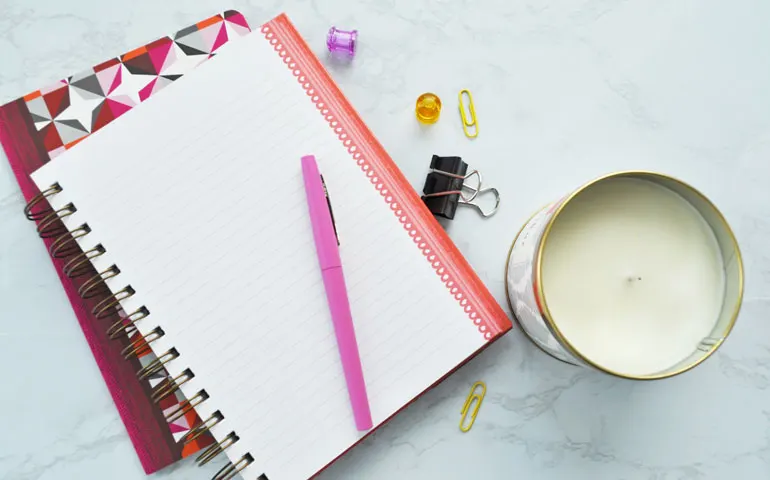 Unemployment may be possible due to COVID-19
Obviously if you're laid off due to this strain of the coronavirus, you should apply for unemployment. But even if you still have a job but your hours were just drastically reduced, you may be able to apply for unemployment.
If approved, you'll likely get partial unemployment benefits, but any income can help during this uncertain time.
Create a back-up plan for debt repayment during extreme situations
This section goes over what to do about debt if you are currently experiencing or are expecting to experience extreme financial hardship.
First, let's tackle student loans
If you have student loans, you may be able to put them into deferment due to financial hardship. But make sure it's actually a financial hardship. If you're still spending money at the salon and eating take-out, prioritize paying your student loan first.
Putting your student loan into deferment can hurt your future self by delaying the payments and gaining more interest. So I'm not recommending this lightly. Only if absolutely necessary.
Next, let's look at other debts
If your income changes drastically due to the coronavirus and you're unable to make minimum payments, contact your creditors. Tell them your situation and ask for a modified repayment plan or a break in payments.
Being pro-active with communication is always a better idea than dealing with collectors in the future.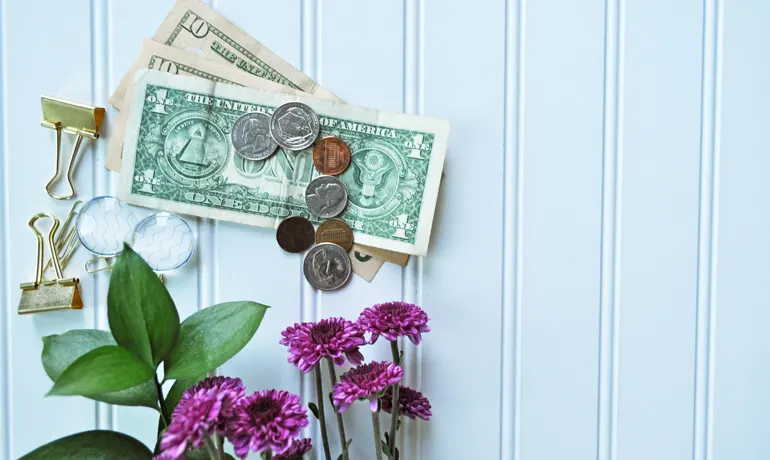 Your investment accounts…
Before I say anything else here, I'll just remind you that I don't sell or specialize in investments. So feel free to reach out to the professional who manages your accounts with specific questions.
However, I will say from an overall money management perspective, take a deep breath. This too shall pass.
Have your investments taken a dip? Probably. Should you sell everything and move it to a 'secure' account like a money market or CD? Probably not. Unless you're super close to retirement, I wouldn't even consider touching those accounts right now.
The stock market has always bounced back. Not always right away, but it has always bounced back.
The COVID-19 pandemic and how it affects your finances
As the global economy suffers the effects of a pandemic, it's important to control what you can control. Your finances will likely feel the effects of the coronavirus.
Understand your finances so you can create a plan. Keep your spending in check. Save as much money as you can right now. Work through income challenges creatively and with intention.
I wish you the very best during this time of uncertainty. May your health and finances be strong.
If you found this helpful, share it with a friend via email, message or on social media.