Is it ridiculous? To think that it's actually safe to travel during the coronavirus outbreak? Well each person's perspective of safe can vary, but I'm here to say that traveling is possible during the coronavirus. Here are my top tips for a socially distanced vacation.
The goal? To have a freaking fantastic vacation without catching (or spreading!) COVID-19. I mean, we all need a vacation after life threw us a huge curveball! This guide was built with the assumption you're here because you don't want to spread or catch the virus. 🙂
My first post-COVID trip was to Moab, Utah. These are the tips that kept me safe and things I've learned along the way.
It seems like every day there are new guidelines and restrictions for traveling to specific states, around the US and internationally. So while I would encourage you to research your specific state guidelines before searching for a new destination, this guide will help you to consider a few things with planning or COVID-19 friendly trip.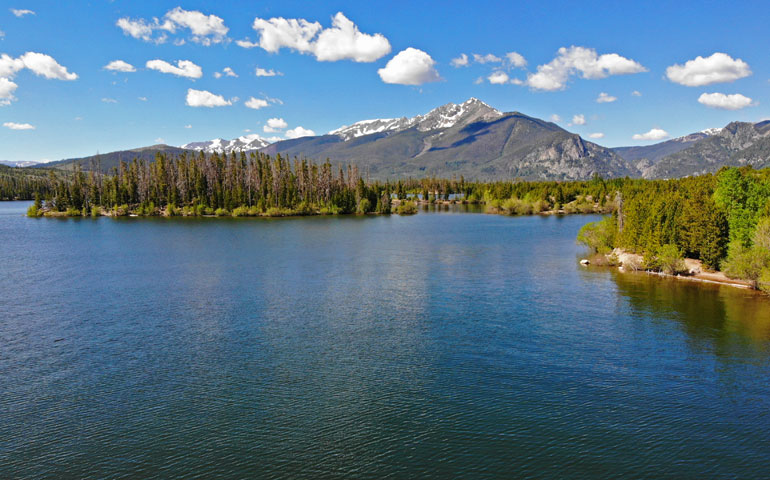 1. Research, research, research
I cannot stress this enough. Your destination may have limitations, as well as your home city or state for those traveling. So before just booking that amazing flight deal, do your research.
Here are some things to consider when researching your destination:
What are the city, county and state restrictions/recommendations for masks?
What are the numbers? Is the location a hot spot for COVID-19?
Is a negative test required to enter the area? (Most common for international destinations.)
Can you enjoy your vacation with mostly outdoor activities? How socially-distance friendly is it?
What kind of things will you be doing that might put you within 6 feet of someone else? (If there are any, how can you minimize that risk?)
Are restaurants open to enjoy the local flavor? Are there outdoor seating options?
What's the feel at attractions – is it busy? Will space/tickets need to be reserved early due to occupancy limitations?
When you arrive back home, will you need to quarantine?
Are there any other guidelines your state has returning back from vacation (like limited health insurance coverage based on the destination)?
Find a destination where you can be outdoors and spread out from people. Things like national and state parks are a great option. Large festivals and baseball games may not be the best option for traveling right now. According to the CDC, avoiding indoor activities like museums, shopping centers, etc. is safer to avoid contracting COVID-19.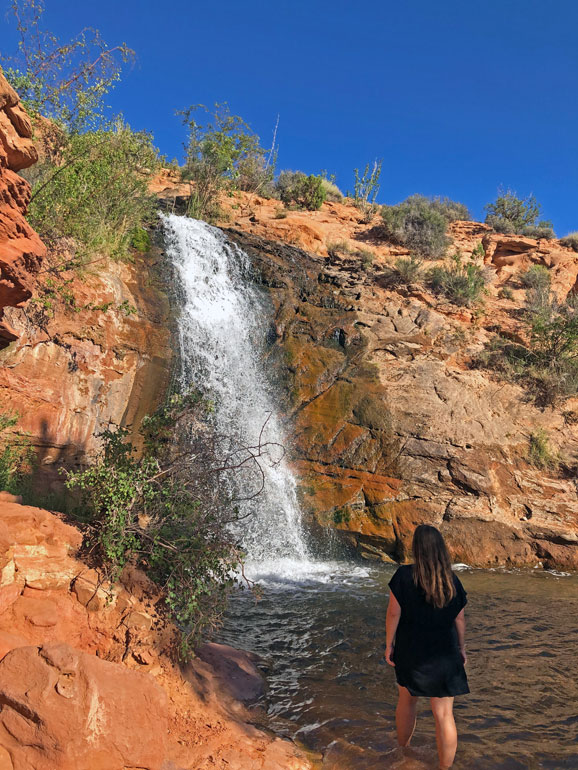 2. Decide to drive or fly
Next thing is to consider is how you'll get there? Will you take a road trip? Will you go via plane? And although there's research on how safe airplane travel is, your decision to drive or fly depends on your comfort level.
Things to consider during airplane travel
How long will your flight be? You'll be in close proximity to others so flight times matter.
Are you willing and able to be in a mask from the time that you arrive to your airport to the time you get to your destination? Most airports and airlines are requiring masks, so anticipate being in a mask for many hours during your journey.
Is it possible to book the 1st flight of the day? While airlines have different policies, many are deep cleaning planes overnight, so there might be less risk of contracting the virus with the 1st flight out.
Things to consider for a road trip
Inherently less risky than flying, you'll still need to stop for gas and use restrooms. Those are high touch, high-frequency locations. Consider what you need to keep yourself safe.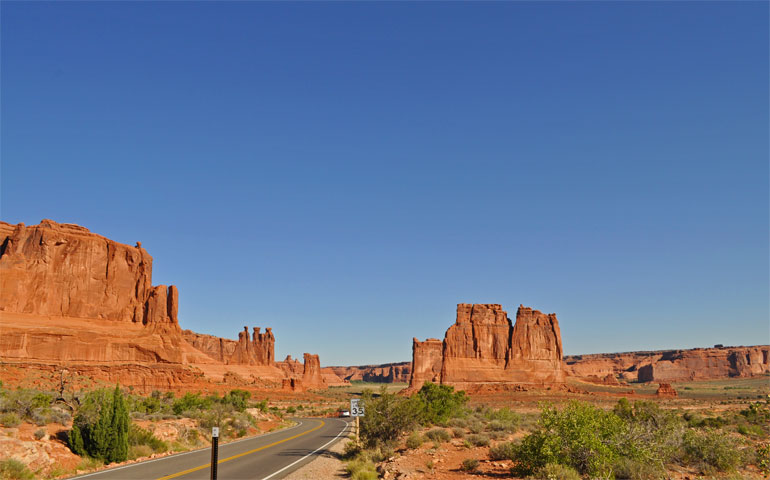 What about renting an RV for a socially distanced vacation?
What better way to ensure limited contact with people than to be able to drive your accommodations and your restrooms around the country! Renting an RV is a great opportunity to travel to a variety of places, without a lot of risk.
Related read: How to Financially Survive COVID-19
3. Things to carry on an airplane during COVID-19
If you've decided you feel good about flying, pack these items.
Among your usual packing list for airplane travel, the Coronavirus adds another layer to consider. Here's a list of things to pack to remain as safe as possible from the virus:
Cleaning supplies like wipes and sanitizer. Use them often through the airport and when you get to your seat.
Masks are required on most airlines and airports – and pack an extra mask in case yours gets hot or soggy (I know, sounds like a joy, right?)
Your own food! Airlines have cut back on services during flights and restaurants in airports may be closed. Keep food in it's own ziplock bag to simplify the TSA process.
Refillable water bottle. Bonus – this is an eco-friendly option, too! Here's my favorite travel water bottle that's durable and keeps water cold.
Lastly, pack additional cleaning supplies that you'll want to use when you arrive at your destination. If you'd rather not pack them, consider picking some up when you arrive to clean your hotel room or vacation rental just as a precautionary measure.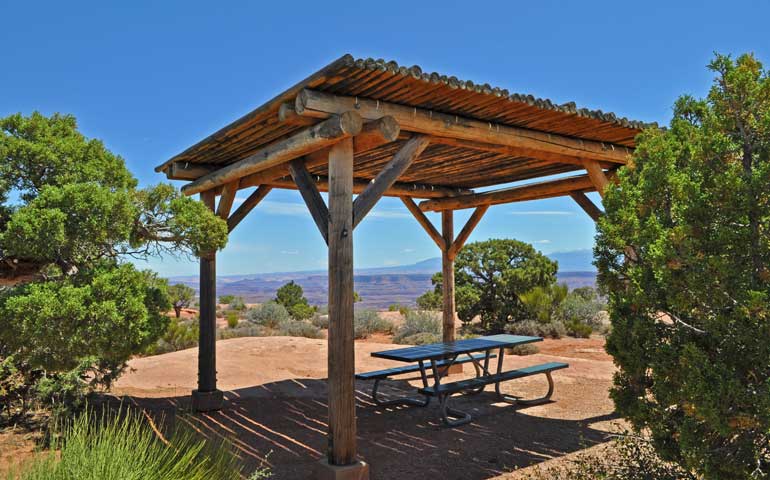 4. Things to pack on a road trip for a socially-distanced vacation
If you've decided on a road trip, these items could come in handy.
The nice thing about driving is that you'll likely have more room for supplies than if flying. Don't forget:
Gloves for pumping gas. (Are the pumps ever cleaned??)
Cleaning wipes for wiping down your cell phone or credit cards/wallet as you use them.
Hand sanitizer – use it often!
Paper towels and cleaning supplies for your vehicle and your hotel or vacation rental when you get there.
Related read: 15 Things to Pack on a Road Trip with Kids
5. Decide where to stay: hotel vs. vacation rental
When considering your socially-distanced vacation, your comfort level (and maybe your vacation budget) will determine where to stay. Hotels and vacation rentals both have pros and cons, but if you're looking to limit your interactions, a vacation rental might be the better option for you.
Typically you don't encounter anyone in the check-in and out process, you're not congregating in lobbies or elevators and the breakfast options aren't begging you to be near others when you stay at a vacation rental.
My first COVID-19 vacation included staying at a tiny home, which was a fun, unique experience!
By the way, if you've never stayed in an Airbnb, you can get $40 off your first stay when you sign up using this link! I've stayed at vacation properties throughout the US and several countries and have had excellent experiences.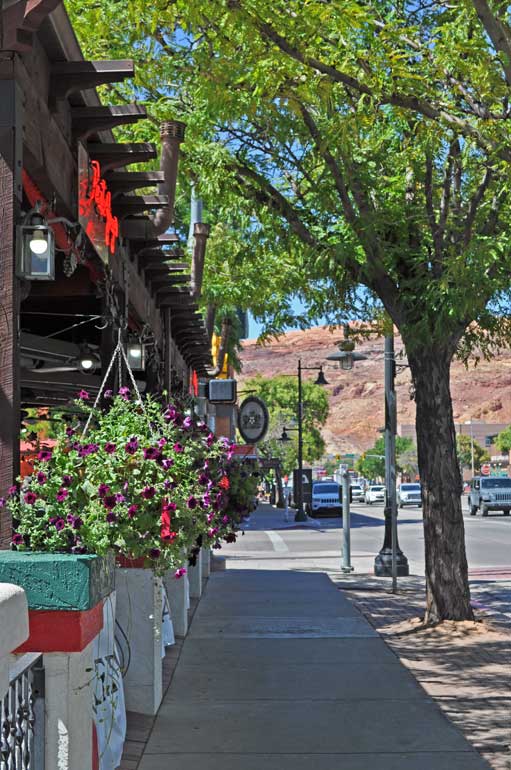 6. Tips for a socially-distanced vacation (once you arrive)
Okay, so you've probably already done the research on masks. Once you arrive, be respectful of the mask rules and just understand that part of traveling is coming in contact with others. Although the CDC recommends limiting being in large groups of people, it is sometimes challenging to avoid that situation.
During your journey and at your destination, make sure that you socially distance! You simply don't know those who you encounter during your trip, where they have come from and how cautious they are being about the coronavirus.
So if you're concerned about the coronavirus but still itching to get out, just avoid. Avoid large groups, avoid indoor seating at restaurants, avoid large or indoor tourist attractions.
7. Vacation during COVID-19: safest places to go
State and national parks
Outdoor parks, lakes, hiking trails and other adventure activities
Eating outside, like at food truck parks
Getting food to go (after wiping down the packaging, of course)
Sitting at restaurants on patios
Other outdoor places where it's easy to stay 6 feet away from people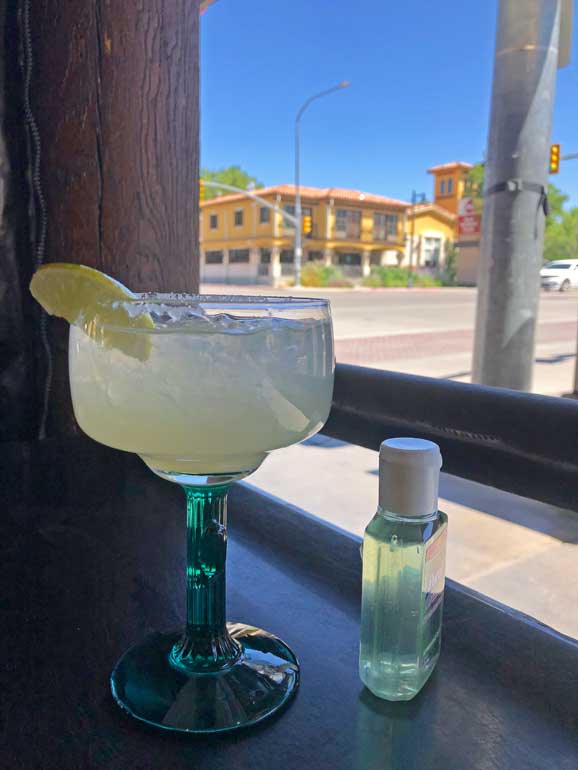 8. Limiting interactions = less risk
Simply put, in order to limit the risk, you'll need to limit the interactions. When I traveled to Moab, Utah during the Coronavirus, one big way I did this was by limiting eating out.
We've addressed restaurants already in this article but the alternative was to make my own food. I purchased food beforehand, packed a cooler and drove to Moab. I made at least 2 meals per day for ultimate flexibility.
Doing this not only saved me time, but money, too. It was the least risky thing I could do to limit interactions.
Of course, if you're flying to your destination you could plan to stop at a store to grab a few things. Or better yet – order online in advance and plan for them to arrive shortly after you do!
9. Key to socially distanced vacation: plan, plan, plan
Do you know the phrase 'if you fail to plan, you're planning to fail?' Well I don't think that it's more accurate than now.
Here are some things to do before you go (in addition to all the research above!)
Figure out which restaurants have outdoor seating.
What are your activities each day, and where are your stops?
Download apps ahead of time.
Get cash as needed, although most places are requesting credit/debit card usage.
Prepare to take a few extra steps when you arrive to clean and prep things along the way.
You might also like: Best Budget Travel Tips (so good you'll want to try them now)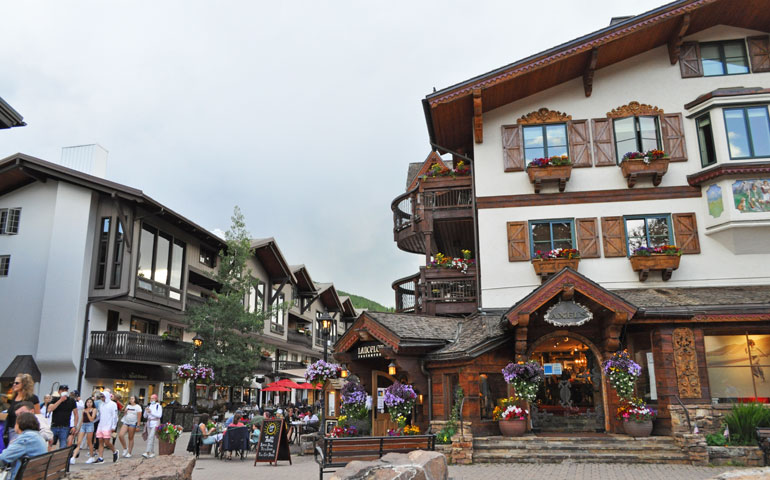 10. Approaching other people
As I was hiking throughout national parks, many people wore bandannas or masks around their necks and simply moved them up over their faces as they passed on the trails. I thought this was a smart idea to protect themselves and others from the spread of the virus, while still being comfortable.
I mean, can we all just agree this is going to be awkward? Whether you're pro-mask or anti-mask, you'll meet people on both sides of that debate as you travel. Just be respectful!
11. Vacation = photos = virus exposure?
So here's something I didn't expect during my social distancing vacation. I was on a solo trip, I was exploring all these amazing places so I asked random people to take a photo of me. Meaning giving my phone to a complete stranger who may or may not have the virus on their hands.
One way to catch COVID-19 is obviously touching surfaces others have touched with the virus. So after the first day, I got smart and started carrying cleaning wipes with me that way I could sanitize my phone after asking a stranger to take a photo of me.
I saw many families and other individuals asking other people to take photos of them as well, and did not see any cleaning going on.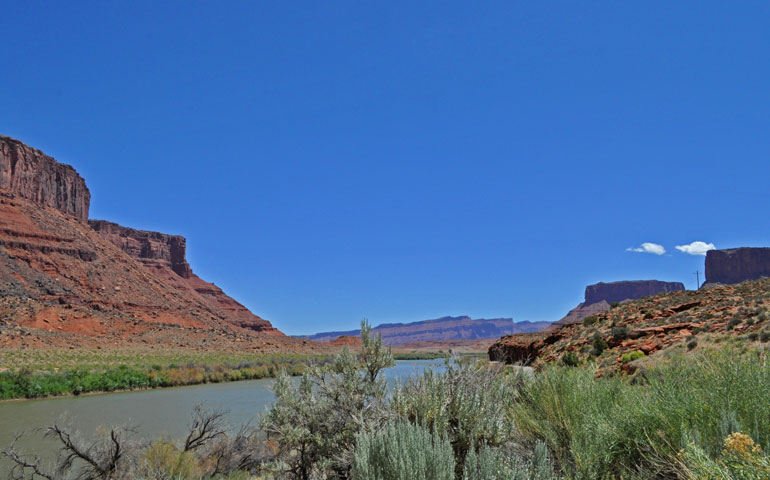 Traveling during COVID-19: socially distanced vacation
So overall the theme of this vacation was this:
Limiting interaction equals limited risk. Risk of contracting and spreading the virus. And, of course, cleaning and disinfecting along the way.
It is possible to have a safe and coronavirus-free vacation if you take the right precautions. Traveling during COVID-19 presents a whole new set of factors and considerations, but with a with extra planning, you can have a very enjoyable, safe time!
Okay, so what do you think? Are you pro-travel or against it during the pandemic? Comment below – would love to hear your opinions!
Find this article helpful? Save it for later or share it on social media!