Welcome to She Saves She Travels
Launched in 2018 as a community of dreamers, this site is a quickly growing collective of women who want to MAKE. TRAVEL. HAPPEN. You've found the right place if you want to travel but simply don't think you can afford to do so.
I'll share my best savings tips and strategies to help you start – and fund – that vacation account. I've got travel hacks to help you in every phase of your travel – researching destinations, saving money to travel, packing and even during your trip. I hope to inspire you to see that the world is beautiful, traveling is fun and it truly is within your reach.
Saving money to travel isn't as difficult as it may seem – really! I've worked in the personal finance and travel industries for nearly 15 years and have collected tons of saving strategies and travel memories over the years. And I created the She Saves She Travels blog to share them with you!
Enter She Saves She Travels
I believe this world was made to be explored. Traveling has the power to change perspective and gives us the ability to see life through a different lens. Traveling expands the mind and warms the soul.
Being an avid traveler, I personally prefer beach destinations, but I'm always up for a great adventure, too! Although I have several ways I regularly save money to go on vacations, I'm always up for learning new techniques.
Related read: 55 Ways to Save Money: Simple Tips to Save Money Now
I've seen first-hand how common it is for people to dream about traveling, but don't actually do it for financial reasons. I also believe there's a common misconception that traveling is expensive. It absolutely can be, but it doesn't have to be! I truly believe traveling is financially attainable for anyone, especially if the right strategies and lifestyle practices are put into place. Friend, I'm here to show you it is possible!
How I Caught the Travel Bug
Every summer when I was a little girl, my grandparents packed my entire family into a 1970's RV and drove around the country. My grandmother and aunts were great at bowling and went to the national tournament every year in a different state. Our camper was packed full of my cousins, aunts and uncles so some of my fondest memories of my childhood started on the road.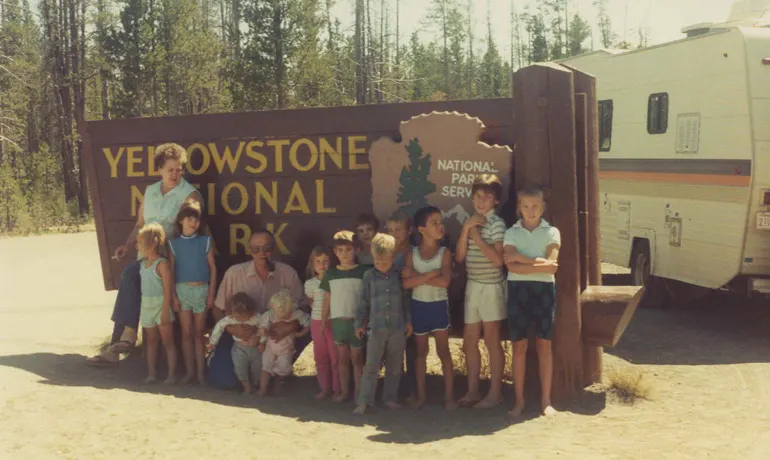 Thin Mints & Funnel Cakes
Then in high school I was part of a Girl Scout troop that worked very hard to earn money to save up for trips. I spent winters selling Girl Scout cookies (thin mints, anyone?). Then in the summers I was cooking and selling funnel cakes at festivals and county fairs. So at the age of 15, I worked hard at saving my money and spent 22 days in Mexico with the girls.
The first part of the trip we stayed at a service camp, where we joined other countries and girls around the globe to experience the culture in Cuernavaca, Mexico. All the troops took part in activities and festivals learning about the other parts of the world. I specifically recall girls from the Dominican Republic, Spain, all over Mexico and the U.S. Our service project was to help out a local school. So we spent time painting furniture for the kids and painting murals on their walls.
After we left Cuernavaca, we traveled around more of Mexico including Mexico City, Merida and Cancun. We saw the ancient Mayan temple of Chichen Itza, and the ruins of Tulum, amongst others.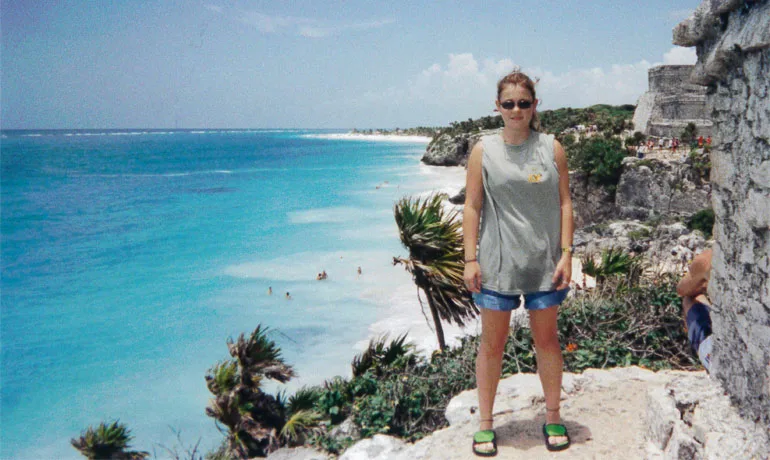 That experience opened my eyes to the world of travel. After all, as a 15 year-old from a small town in Nebraska, I got to see a new perspective on the world. I didn't know it then, but the trip shaped my future and love of travel!
Fast Forward to Today
As I entered adulthood, I knew travel would be part of my life. I absolutely love exploring new places, seeing the sights and understanding the locals. Oh, and food. I love trying new flavor combinations and eating native cuisines.
My travel partner, AKA my husband, and I take several trips a year, and we do it all by saving money to travel. We're average hard-working people from the Midwest (hello Omaha!) who have a passion for travel. We have two young children and a feisty golden retriever, who all actually love traveling, too.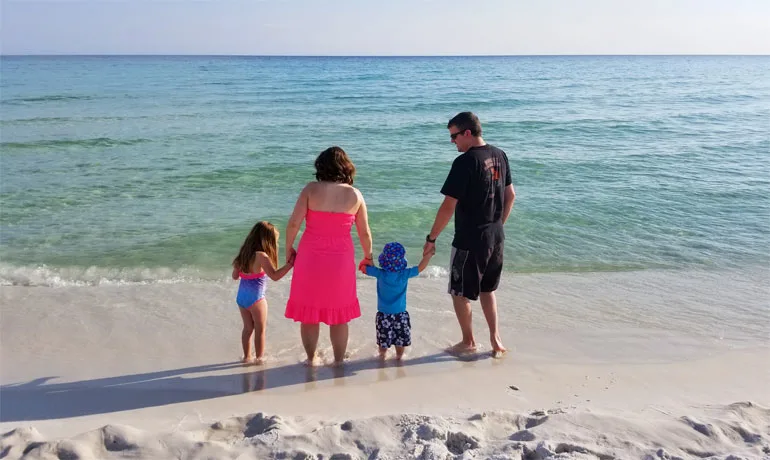 My bucket list is more like a dump truck at this point. I'm crossing off destinations quicker than I ever imagined. With each new destination, I feel humbled and satisfied, but at the same time encouraged and teased for what else awaits.
Related articles:
Travel Bucket List Ideas: How to Create Your Ultimate List (including 101 dream destinations!)
55 Ways to Save Money: Simple Tips to Save Money Now
10 Tips for Your Best Vacation Ever
So it's your turn, dreamer. Tell me in the comments below – what are your top three bucket list destinations? And don't hold back! As Walt Disney said, "if you can dream it, you can do it." After all, what good are dreams if they don't motivate you?
And if you ever need to contact me please reach out on Instagram or send me an email – I really read all of them! I'm at nikki@shesavesshetravels.com