It's a picturesque lake town nestled in Riding Mountain National Park, hours away from any major city. If this sounds like a perfect vacation destination, you're in luck. Here's your guide to everything you need to know before you go to Clear Lake Manitoba!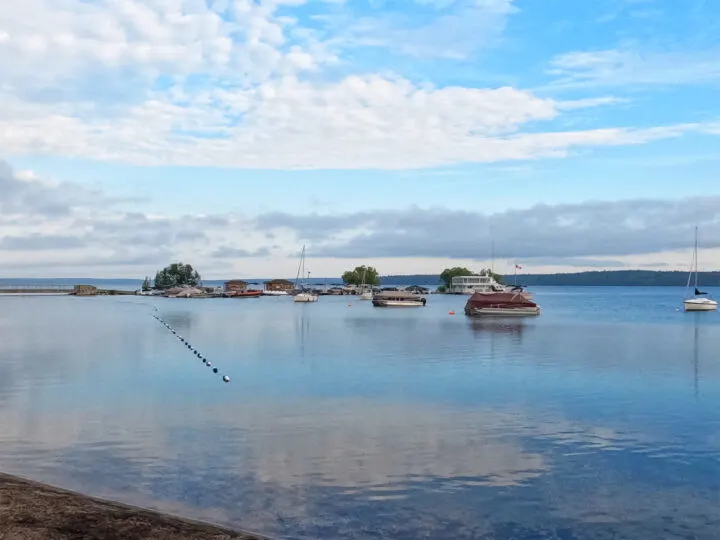 This post may contain affiliate links. For more info, see my disclosures.
There's plenty of fun things to do in Clear Lake Manitoba. Or, if you're looking to completely relax and fill your days with nearly nothing, there's plenty of time and space for that, too.
Nature is at her finest at Clear Lake Manitoba. The beautiful lake setting creates the perfect assortment of water activities. There's plenty of hiking and biking trails if you're feeling adventurous!
On the flip side, Clear Lake is a spectacular destination to enjoy a slower pace. From afternoon strolls through town while grabbing ice cream or lounging at the beach, you'll simply love your time in this beautiful lake town.
So, before getting into all the activities and adventures available to you in Clear Lake, let's go through some essentials…
Wasagaming and Clear Lake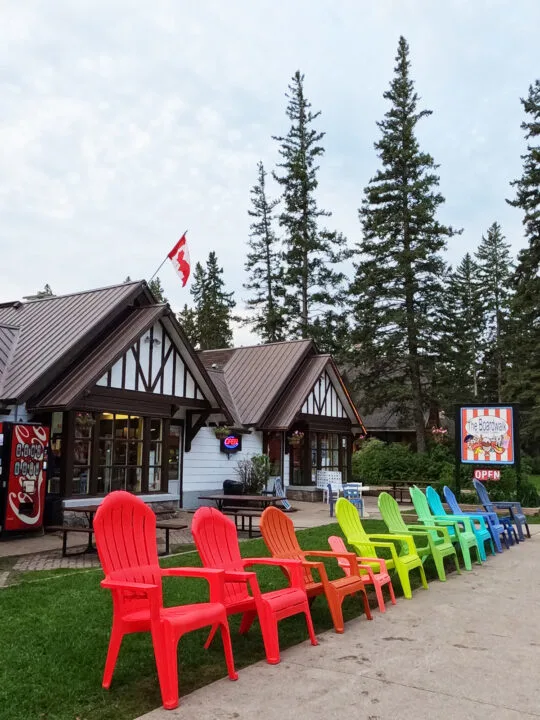 If you're confused about some people calling it Wasagaming, others calling it Riding Mountain, and yet many referring to it as Clear Lake, you're not alone. It's a bit confusing for first time visitors!
The town itself is actually called Wasagaming, but it's commonly referred to as Clear Lake, after the popular lake. Wasagaming is located just inside the southern boundary of Riding Mountain National Park, within the province of Manitoba, Canada.
Note: the original inhabitants of the Clear Lake area are the Keeseekoowenin Ojibway First Nations. This sacred land should be respected and remembered as such. When you visit, please keep this in mind and be respectful of the land, history and tradition of the natives. Learn more about this history here.
Where is Clear Lake Manitoba?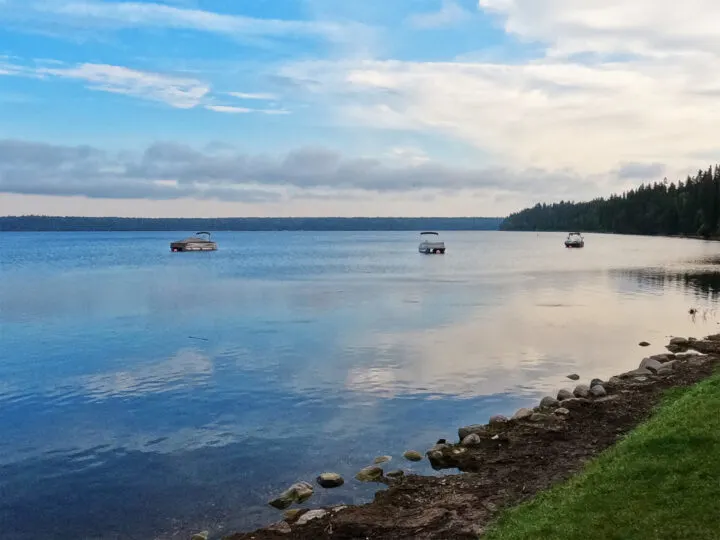 Located about 3 to 3.5 hours northwest of Winnipeg, this fun lake town is located in the center of Canada, in the province of Manitoba. It's so central to the country that Manitoba's slogan is "Canada's Heart Beats" which is such a fun – and true statement!
To get to Clear Lake Manitoba, the largest commercial airport is the Winnipeg James Armstrong Richardson International Airport. Smaller, commercial airports are in the nearby towns of Brandon (to the south) or Dauphin (to the north).
You'll want to rent a car to get to Clear Lake and enjoy the sights within the Riding Mountain National Park. I love using Discover Cars to get the best prices on rental cars, typically saving 10-30%! It's a free service that searches the best rental car companies for you and finds the best price. Win!
Winnipeg to Clear Lake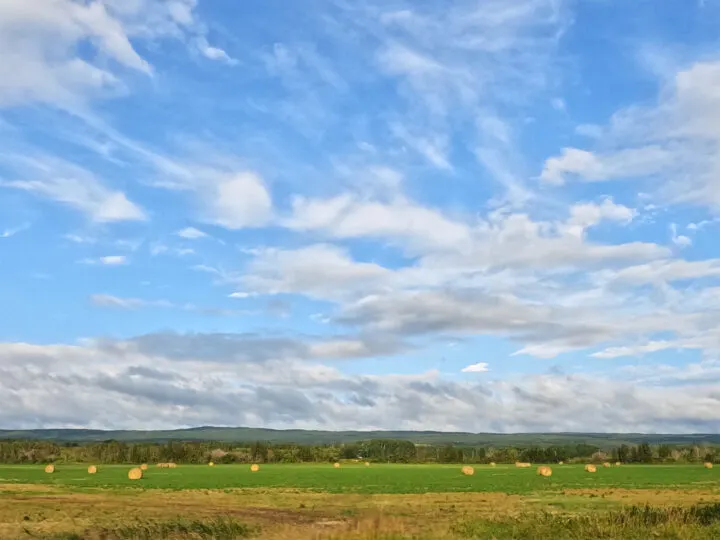 Although there are plenty of things to do in Winnipeg, sometimes getting out of the city and away from crowds is good for the soul. So, if you're wondering how to get from Winnipeg to Clear Lake, it's quite simple, really!
Of course you can use GPS to get you there, but here's the quick route. From Winnipeg, hop on the Trans-Canada Hwy/Manitoba Highway 1 towards the west. When you get just past Portage La Prairie, turn north onto Manitoba Highway 16 until you get to Minnedosa.
From there, you'll head north onto Highway 10 through Onanole and reach the Riding Mountain National Park entrance, where Wasagaming is just a few minutes to the north.
Winnipeg to Clear Lake Manitoba is approximately 268 kilometers or 166 miles.
Map of area and things to do in Clear Lake Manitoba
If you're a visual person, here is a map of Clear Lake, including things to do once you're there. Of course, details of the activities are below!
Is Clear Lake MB open in winter?
Clear Lake Manitoba is certainly a summertime destination for most. It's when the town comes alive, bustling with tourists and the shops, restaurants, lodging and activities are fully open. But what about Clear Lake in winter?
Riding Mountain National Park has an abundance of winter activities from cross-country skiing to snowmobiling to ice skating, there's a ton to do in winter – and take advantage of the lack of crowds!
While a majority of the town is closed for the winter season, you can find excellent food at The Lakehouse and accommodations at the Elkhorn Resort.
So while I personally visited in summertime and have created a summer guide to Clear Lake Manitoba, there are certainly options for visiting during the winter season!
Where to stay in Clear Lake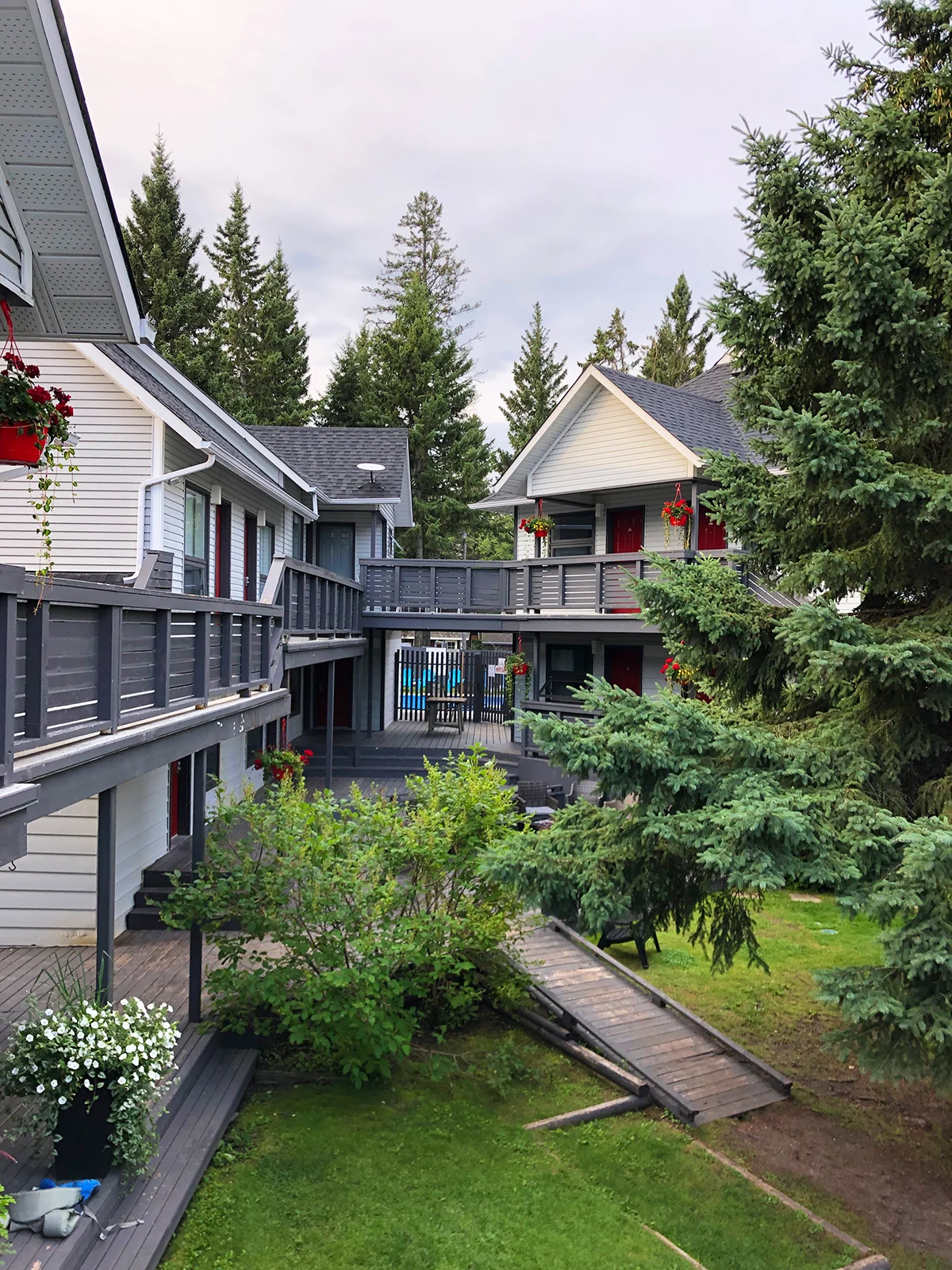 One of the best things about a vacation to Clear Lake Manitoba is the variety! You can camp, glamp, rent a hotel, cabin or stay at a resort.
There are adorable oTENTiks which is glamping at its finest near Moon Lake in Riding Mountain National Park. This truly provides a sense of peace and solitude for your vacation to Clear Lake. Note that you'll want to reserve them far in advance as they sell out quickly!
However, to be in the heart of the action, a stay at the Arrowhead Family Resort might just be the perfect choice for you. With a variety of room options to suit solo travelers or larger families plus right on the main street in town, it's a perfect spot for a Clear Lake getaway.
What to pack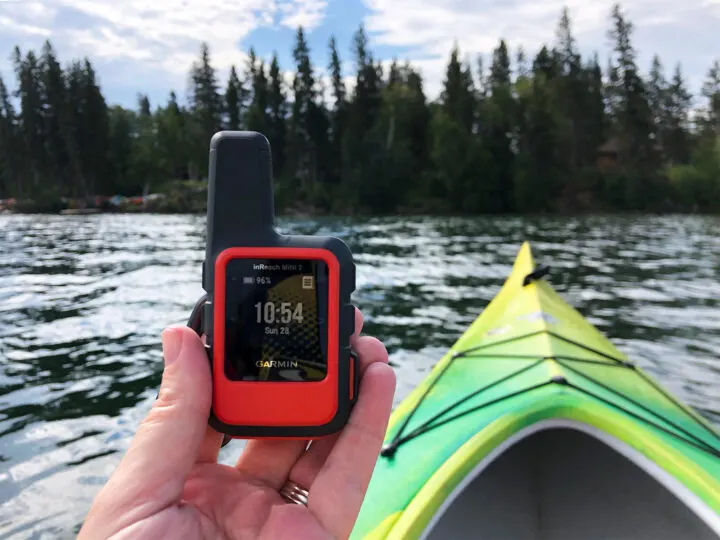 Depending on what your plans are for your Clear Lake Manitoba vacation, you'll want to pack accordingly. The weather varies greatly so be sure to check it before you go!
These are the items I found useful for my time in Clear Lake…
Bug spray. I cannot stress this enough! If you're going to Clear Lake Manitoba in summer or early fall before the freeze, bug spray is a must. Slather it on then bring more with! I love this natural bug spray that works really well, plus used bug wrist bracelets too. The only place I've seen this many bugs was during my time in Puerto Rico.😅🦟

Dry bag. Perfect for kayaking, stand-up paddle boarding, or even for keeping your phone or keys sand-free at the beach, I always pack a dry bag when traveling to lake or beach destinations.

Quick dry towel with secret pocket. Okay, so this towel comes with me on every trip because it's amazing! It's absorbent yet dries quickly. Plus, the hidden zipper pocket in the towel allows you to store valuables easily.
Earth-friendly sunblock. Traditional sunblock has chemicals damaging to lake and ocean life. Use earth-friendly sunblock while you're in Clear Lake, or near any body of water, for that matter. This is my favorite eco-friendly sunblock that's traveled with me on tropical Christmas vacations and pretty much everywhere else.

GoPro. Perfect for water activities, you can take this underwater and not have to worry about your phone getting wet while kayaking, paddle boarding or swimming! Grab a float strap that attaches to your wrist and it's an easy way to capture memories while enjoying the lake! This is the GoPro I used at Clear Lake, and take with me on epic road trips, snorkeling adventures and more.
Things to do in Clear Lake Manitoba
There are so many adventures to have in Clear Lake Manitoba! Whether you're experiencing this destination with your family, or significant other, friends, as a solo trip, there's truly something for everyone in Clear Lake MB!
Let's dive in!
1. Go swimming at Clear Lake Beach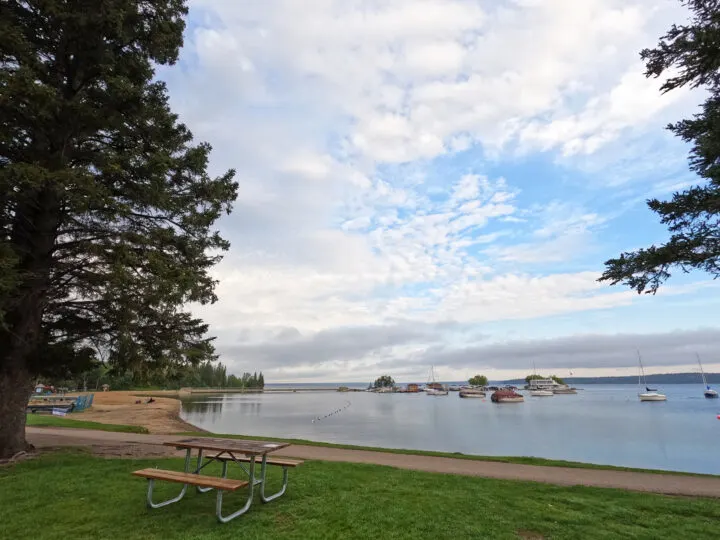 It's one of the best things to do in Clear Lake Manitoba! The Clear Lake Beach right in downtown Wasagaming is one of the main draws for visitors to come to Clear Lake.
Enjoy the sun, sand and water at the beach. Young kids will enjoy playing in the sand with sand toys while older kids and adults will love wading in the water or relaxing on an inner tube.
The warmest water is in the summer during July and August. The beach shares an area with the marina, so the swimming portion of the lake is blocked off. Please be safe and respect this boundary when swimming!
Pro tip: If you want to feel like you have the beach to yourself, get there early. The sleepy vacation town doesn't really wake up until 10am, even on the weekends.
Location: Clear Lake Marina, Main Pier, Wasagaming, MB R0J 1N0, Canada
2. Take a sunset cruise on Clear Lake Manitoba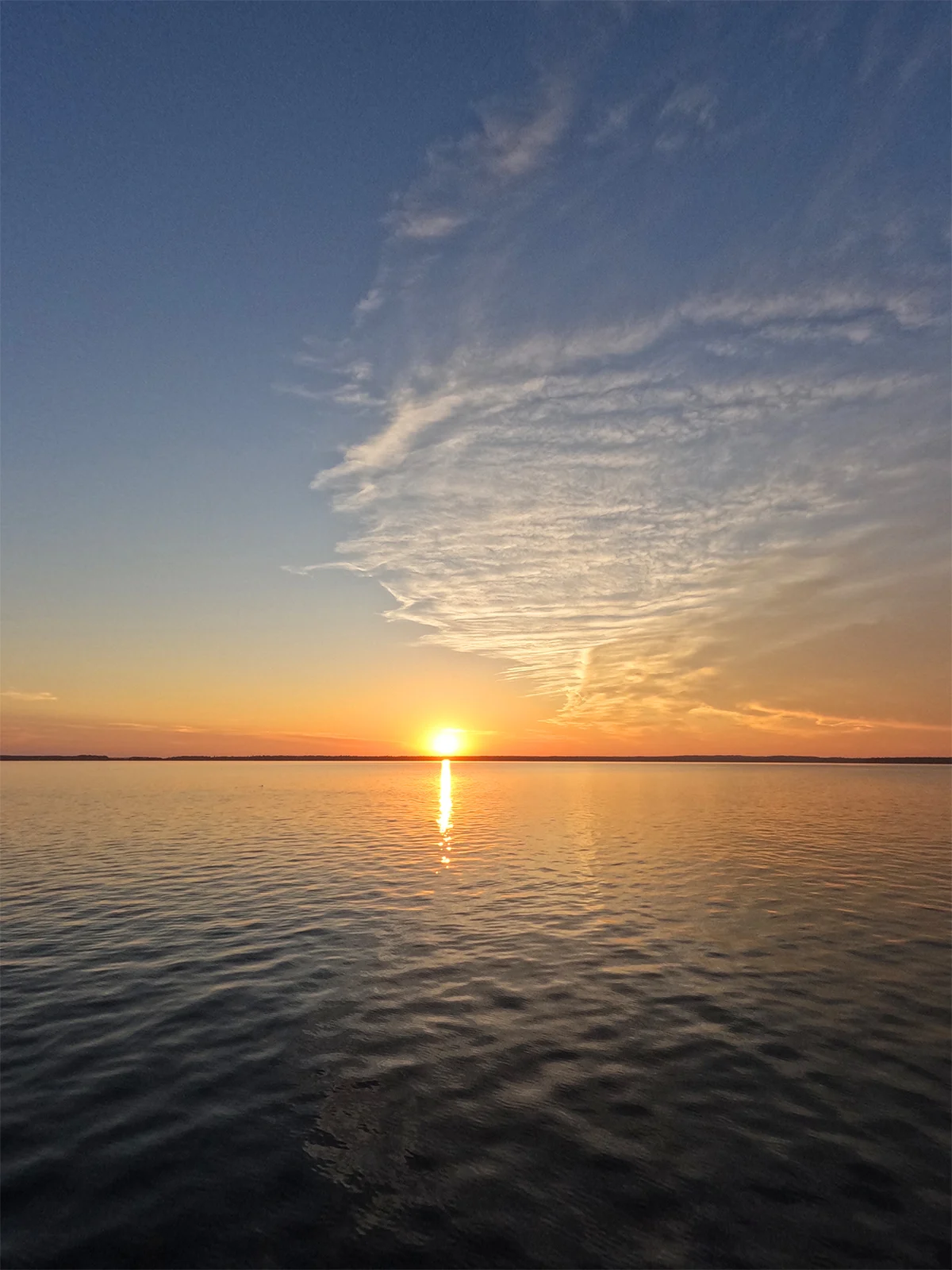 One of the best and most popular things to do in Clear Lake Manitoba is to go for a boat cruise on the lake. Although it's offered a few times throughout the day, the sunset cruise is the best!
You'll want to make reservations at least a day in advance – more during summer weekends – and hop aboard the Martese for an unforgettable sunset cruise. Serving food and drinks, gather your friends or family and prepare for a beautiful evening.
Potentially the best views are from the top deck of the Martese, where you can see down into the water and the Clear Lake coastline as you make your way around the lake.
The front of the ship is open for seating, as well as the sides and lower level. A nice thing about the Martese is that you can grab a seat but move about the ship as it's touring. This works perfect if you want to get a perfect photo of you and your loved one(s).
Pro tip: get in line early for the cruise (at least 15-20 minutes) and don't forget to pack a jacket. It can get cold on the water when the sun goes down, even in summertime.
Location: departs from Clear Lake Marina, Main Pier, Wasagaming, MB R0J 1N0, Canada
3. Kayak or paddle board on Clear Lake Manitoba
Is there truly anything better than spending time on the water at a beautiful lake? The Clear Lake Marina rents kayaks paddle boards and pedal boats.
You don't need a reservation in advance for this, although during peak hours you may have to wait if equipment is sold out at the moment. Grab your paddle and kayak or paddle around the shoreline to see the park from the water.
Take a dry bag for your cell phone, keys sunblock, or any other essentials you may need while out on the water. Make sure to strap it to the paddleboard or kayak in case sudden turbulence and you all end up in the water! Pretty unlikely, but it has happened before. 🤪
Anyway, sit back and relax and take a leisurely paddle on Clear Lake!
Location: Clear Lake Marina, Main Pier, Wasagaming, MB R0J 1N0, Canada
4. Visit the Wishing Well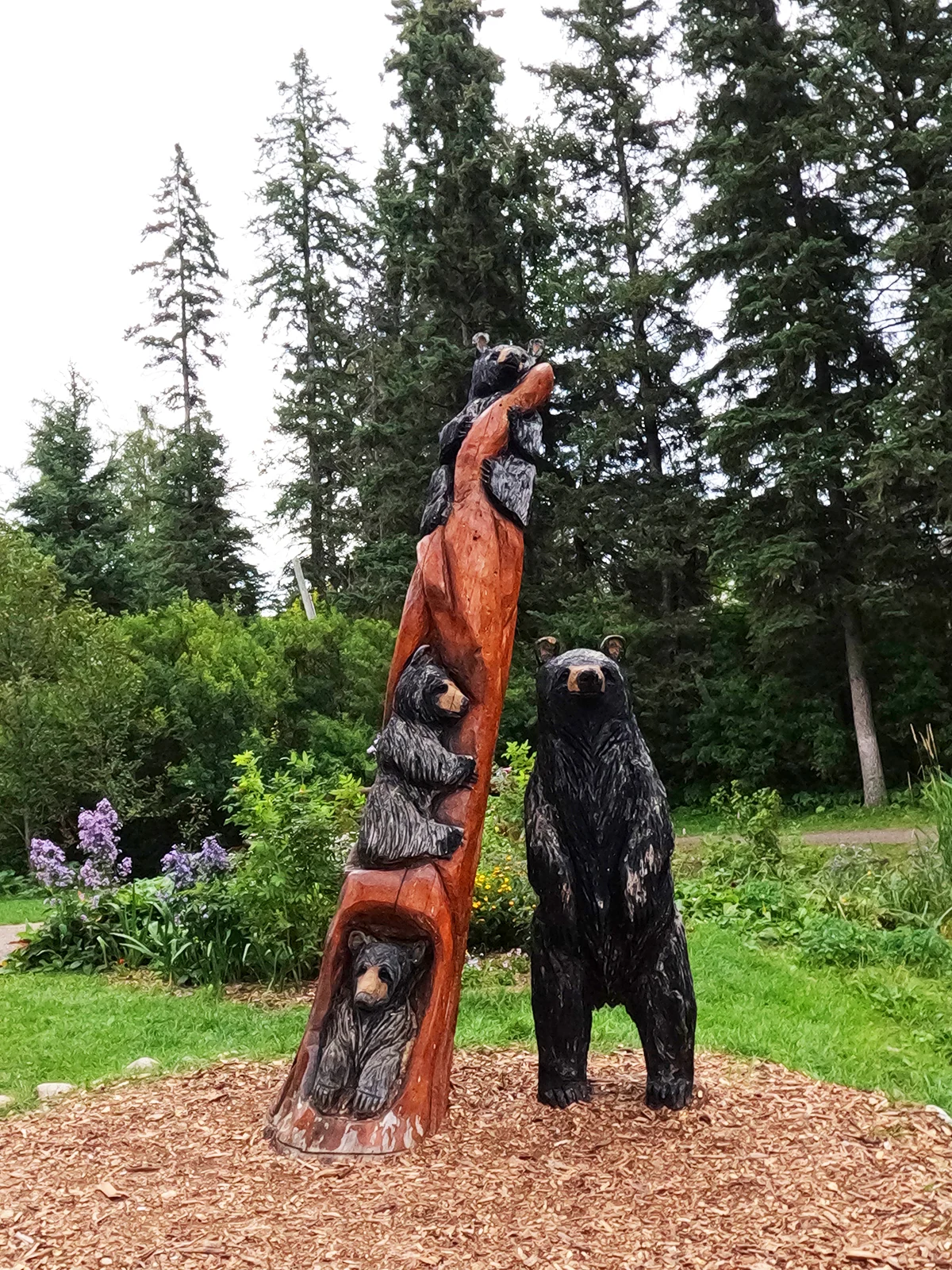 Built in 1935, the stone arch bridge over Bogey Creek and wishing well as been an attraction for visitors to Clear Lake Manitoba for decades. It's just a short drive, walk or bike to the east end of Clear Lake to find the wishing well.
The gardens are beautiful with walking bridges between areas. There's a couple of Adirondack chairs to sit and chat a while. Bring your morning coffee or a picnic and enjoy the view.
Kids especially love throwing coins to the wishing well and making a wish. The coins that are tossed into the well are donated to the Riding Mountain Historical Society's Pinewood Museum.
Anyway, it's a cute little spot near Wasagaming that gets you away from the action of downtown Clear Lake for a bit.
Location: Wishing Wel, Manitoba R0J 2H0, Canada
5. Enjoy ice cream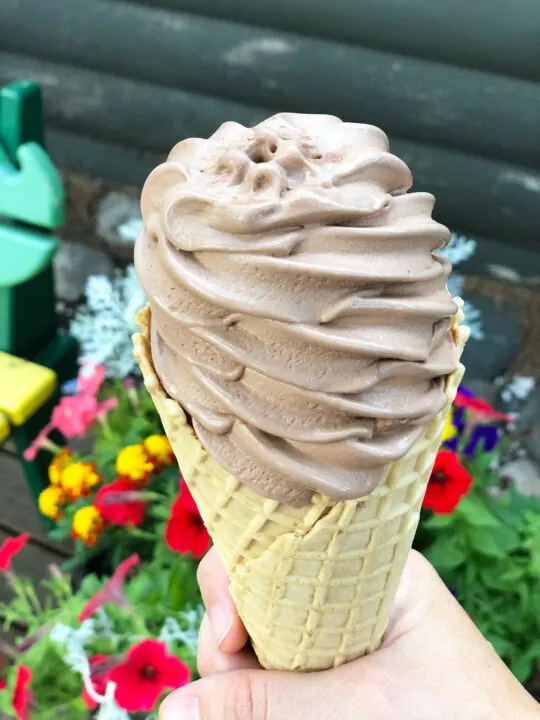 Clear Lake is a cute little lake town and is the perfect spot for lazy lake days, resting up and enjoying some sunshine in Riding Mountain National Park. Whether you go kayaking, hiking, biking, walking trails, or just hanging out at the beach, you're bound to want a sweet treat at some point in time.
There are many ice cream spots in the town of Clear Lake. The nice thing is that there's quite a bit of variety!
As someone who literally planned a trip from San Francisco to San Diego road trip down the Pacific Coast Highway around ice cream, I can tell you that you're in for a treat. I highly recommend to check out more than one ice cream spot while you're in vacationing in clear Lake!
Location: various throughout town
6. Go golfing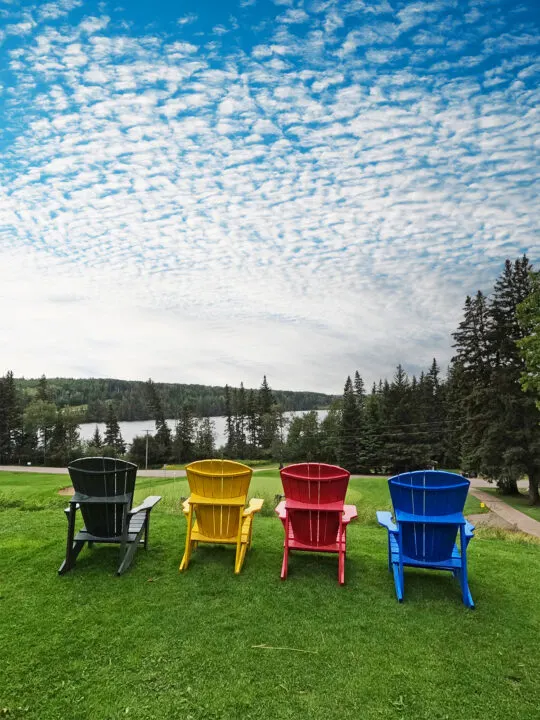 Located on the east end of Clear Lake with scenic views is the Clear Lake Golf Club.
Built in 1932 and one of the most unique and beautiful courses in the Province of Manitoba, it's a challenging and beautiful course. Each hole is carved through the hills and forest, making the course beautiful and interesting throughout.
You'll want to book your tee time in advance, as spots fill up quickly, especially on the weekends. Find pricing and hours here.
Location: 1 Johnnie Lawrence Dr, Onanole, MB R0J 1N0
7. See a show at the theatre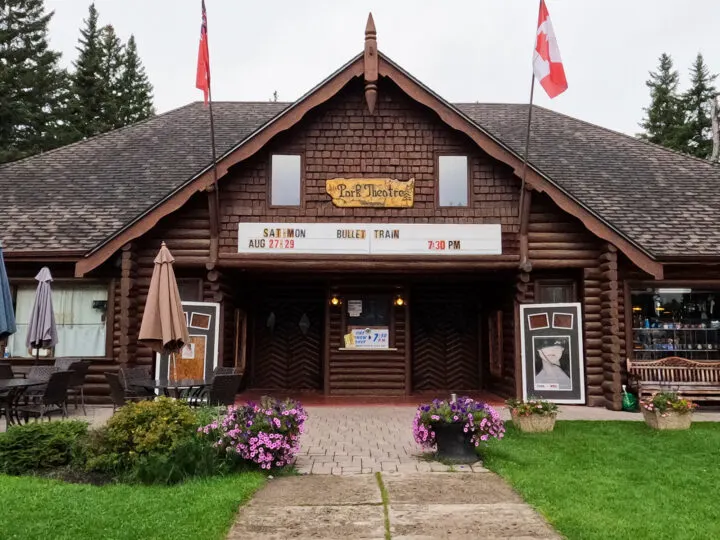 See a movie at the theater in Clear Lake. Perfect as a rainy day activity or if you want to escape the mosquitos at dusk, the Park Theatre plays one show per evening.
From classic movies like Elvis to the latest kid's movie, this theatre is a fun activity in Clear Lake. View the movie schedule at the Park Theatre's website.
Fun fact: the Park Theatre is the largest log cabin theatre in North America. It opened in 1937 and sits 500, which is quite deceptive from the outside!
Location: 117 Wasagaming Dr, Wasagaming, MB R0J 2H0
8. Go e-biking (a favorite on this list of things to do in Clear Lake Manitoba)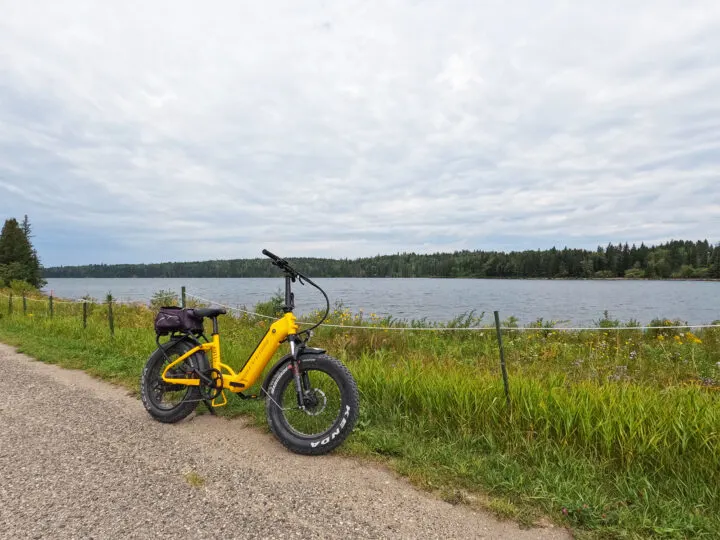 This is such a popular activity for visitors to Clear Lake Manitoba, and for good reason! The town of Wasagaming is so cute and considering it's in the middle of a national park, there's hiking and biking trails all around it!
Rent regular bikes or e-bikes for the afternoon and enjoy the sights of Riding Mountain National Park.
Here are some favorite biking trails in Clear Lake MB:
Wasagaming Trail (10.2km / 6.33mi)
Onanole Trail (10.0km / 6.2mi)
South Shore Trail (14.0km / 8.6mi)
*distances above are round trip
If you're looking for even more of a workout, be sure to visit the Parks Canada Visitor Centre to grab a national park map that includes nearby trails just east of Clear Lake. You can bike out to see Kinosao Lake, Cowan Lake and more!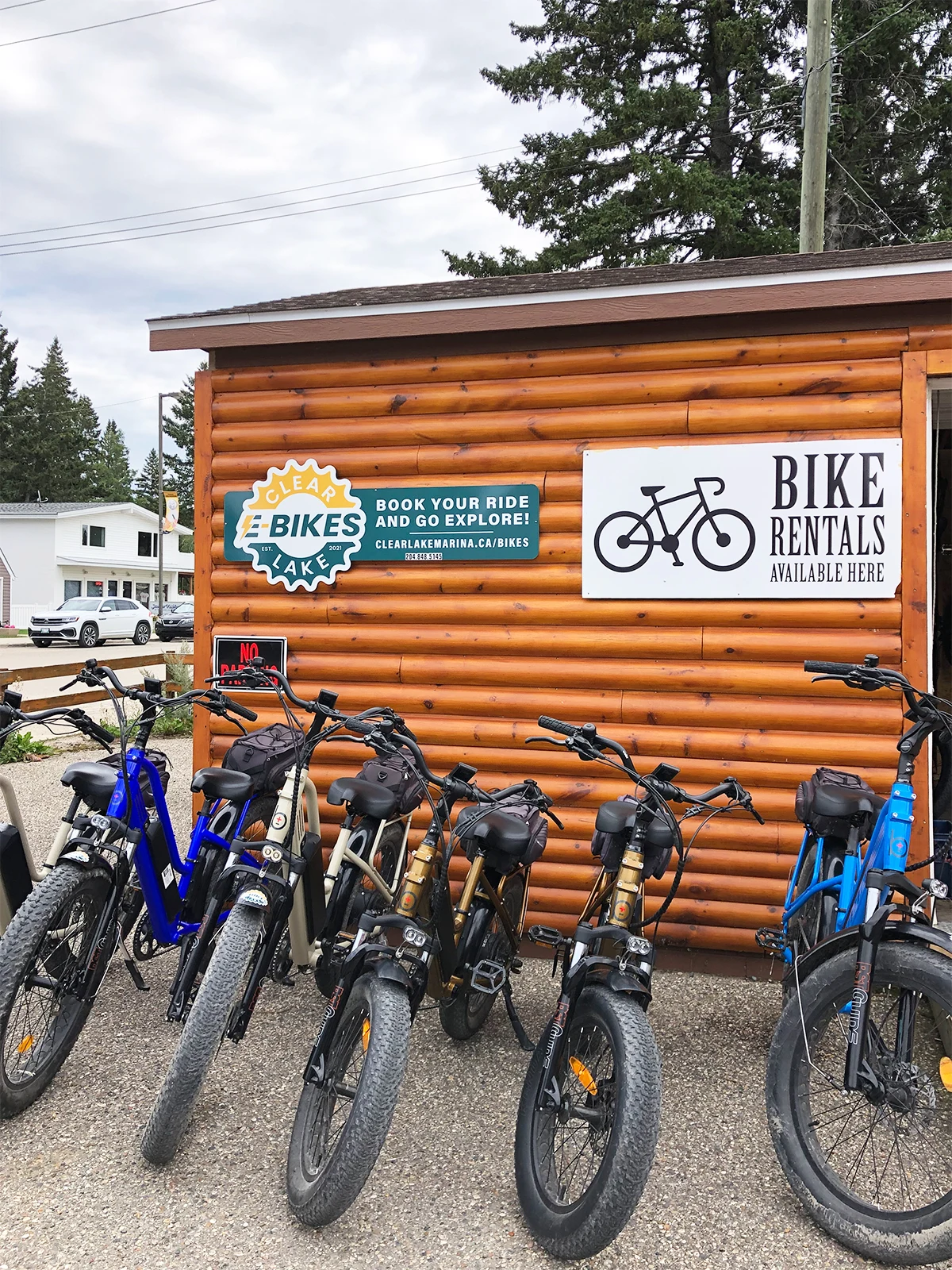 9. Play tennis
Get active while on your vacation to Clear Lake Manitoba and play some tennis! Whether you're a seasoned pro or new to tennis, the courts at Clear Lake are the perfect environment to play. Offering tennis lessons for newbies, vacation is a fun time to try something new.
There are 6 tennis courts, which can get quite busy, especially on weekends during the summer. Make reservations in advance. For current pricing, hours and reservations, call 204-848-2649
Location: 131 1/2 Wasagaming Dr., Wasagaming, MB R0J 2H0 (just a few steps south of the Clear Lake Marina)
10. Hang out at Glenn Beag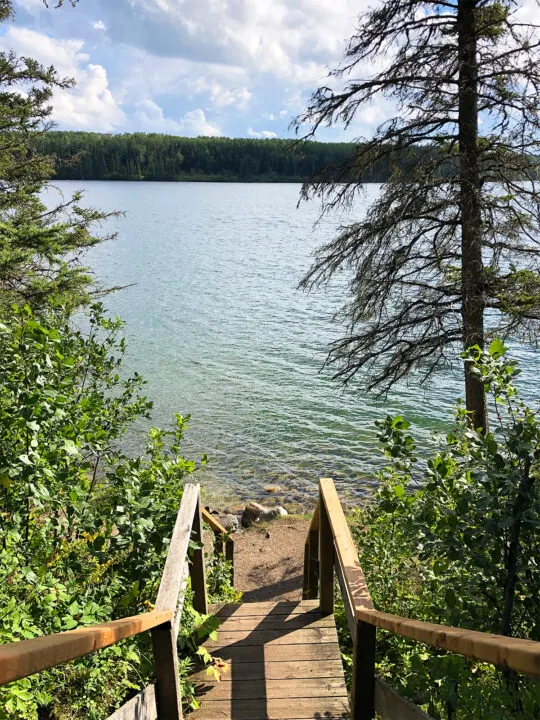 If you just want to slow down and enjoy the scenery on the lake, check out Glenn Beag. It's a short drive, walk or bike ride around the eastern side of the lake to a more secluded spot without the crowds.
With a picnic table and washroom facilities, this is a hidden gem in the Clear Lake area! There's also direct lake access via some steps down to the water. The Clear Lake North Shore Trail goes right past the stairs up to Glenn Beag, so if you're up for a hike you could hop on the trail here.
Location: to get to Glenn Beag, follow the gravel road up the hill past the Wishing Well. You'll see a small parking area (enough for 2-3 vehicles) and you've arrived.
11. Go mini golfing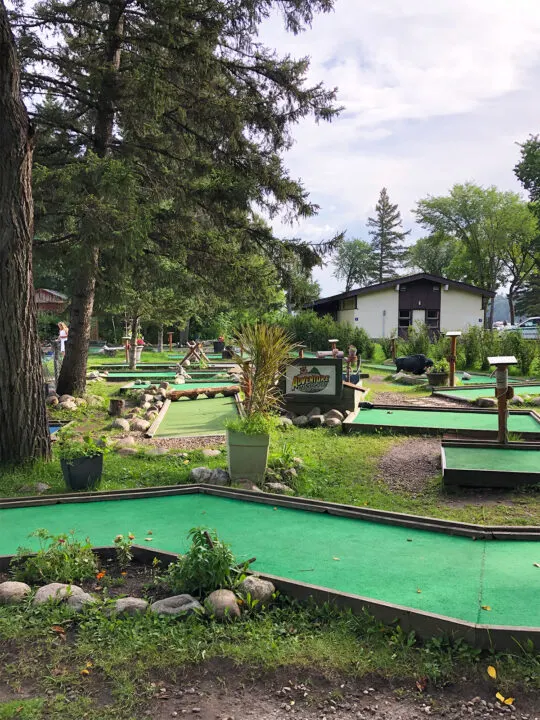 Okay, okay, mini golfing is pretty much always a good time, right? The last time I was mini golfing on vacation was in Gulf Shores with kids and it was so much fun!
Anyway, the mini golf course is located right by the tennis courts, which are to the southwest of the beach at Clear Lake. Walk on the path directly south of the marina and you'll run into Adventure Mini Golf Clear Lake. It's a nice shaded location near all the action in Clear Lake.
No reservations are needed in advance for mini golf. Rent the putters and golf balls at the Tennis Clubhouse. At less than $10 per person, this is a fun activity that's relatively inexpensive and the whole family or group can enjoy!
Location: 131 1/2 Wasagaming Dr., Wasagaming, MB R0J 2H0
12. Swim at Deep Bay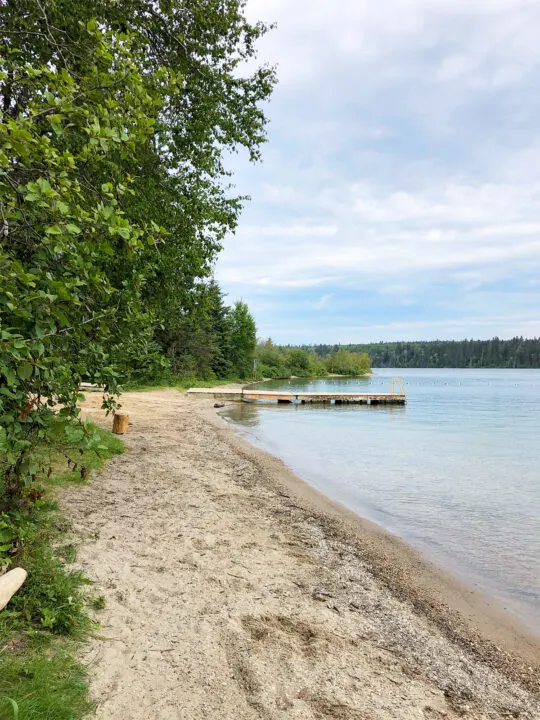 Slightly away from the town center is the beach at Deep Bay. It's a bit more secluded than the beach in downtown Clear Lake, but there's enough swimmers and beach-goers that it's not a secret by any means.
Located along the Lakeshore Walk Trail, it's 1.3km / 0.8mi (one way) from downtown Clear Lake. So you could walk, bike or take a car down to the Deep Bay beach.
The beach is great for swimming, jumping off the dock and enjoying the water. The shore is deeper at this beach than at the main Clear Lake beach in town, so if you have young kids, watch them carefully.
While there, check out the Deep Bay Cabin. Built in the 1930's, it was originally home to the Royal Canadian Air Force's floatplane for forest fire patrols.
Pro tip: get to Deep Bay early as the parking lot and beach tends to fill up, especially during peak travel season.
13. Go shopping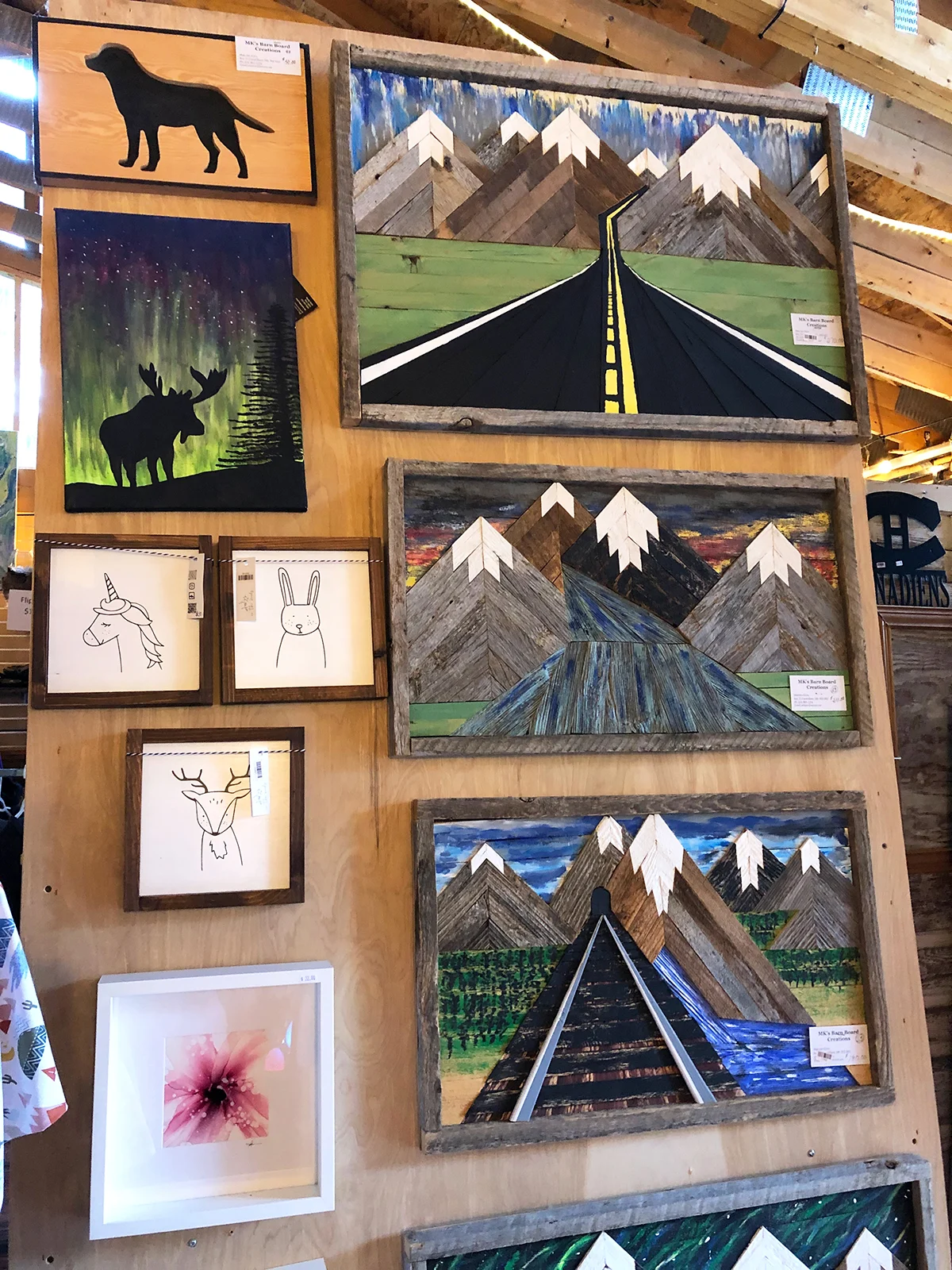 If you're looking for a leisurely way to spend a morning or afternoon in Clear Lake Manitoba, consider walking the shops in town. A variety of stores in Clear Lake sell handmade home decor, t-shirts, hats, mugs and nearly anything else you could hope to find as a souvenir on vacation.
Try these local shops in Clear Lake Manitoba:
Clear Lake Trading Post
Chocolate Fox
Mainly Manitoba
Summer Fashions
From the Earth Clear Lake
and more!
14. Explore more of Riding Mountain National Park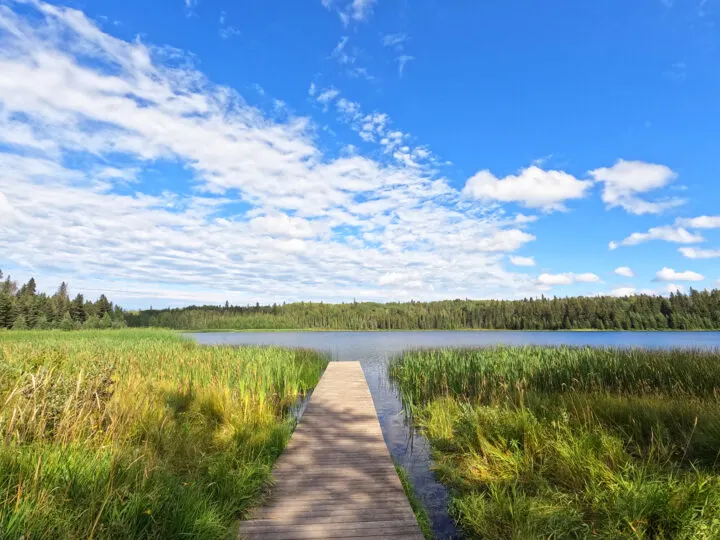 Clear Lake Manitoba is a fantastic spot for a vacation. If you'd love to see more of Riding Mountain National Park, hit the road and explore.
To the west of Clear Lake is Lake Audy and the Bison Enclosure, which is home to 40 bison. Head north on Highway 10 to see Moon Lake or hike the Beach Ridges Trail.
The far west region of the park is popular for camping and hiking, including the beautiful Deep Lake and Tilson Lake. And to the east of Wasagaming, is the historic East Gate entrance and Bald Hill Trail. With so many things to do in Riding Mountain National Park, you could take a day – or more – to explore the park beyond Clear Lake.
15. Take a stroll on the Lakeshore Walk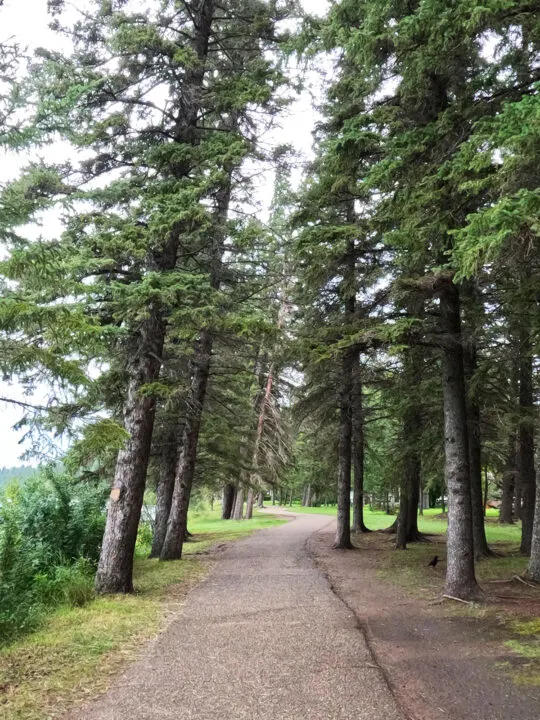 A flat, fun trail alongside the lake, this is perfect for a morning stroll. In early morning, watch as the misty fog from the lake disappears with the rising sun. It's a great path for a workout or leisurely walk, and is incredibly scenic.
The Lakeshore Walk is 2.6km / 1.6 miles round trip and is an up-and-back trail that starts at the marina and ends at Deep Bay. Of course, you could just walk or bike part of it as you wish!
The views of the marina and picturesque lake houses create the perfect environment for a chat with a traveling companion or some time to walk solo and savor in those precious vacation moments.
Location: begin at Clear Lake Marina, Main Pier, Wasagaming, MB R0J 1N0, Canada
16. Enjoy sticky buns at Whitehouse Bakery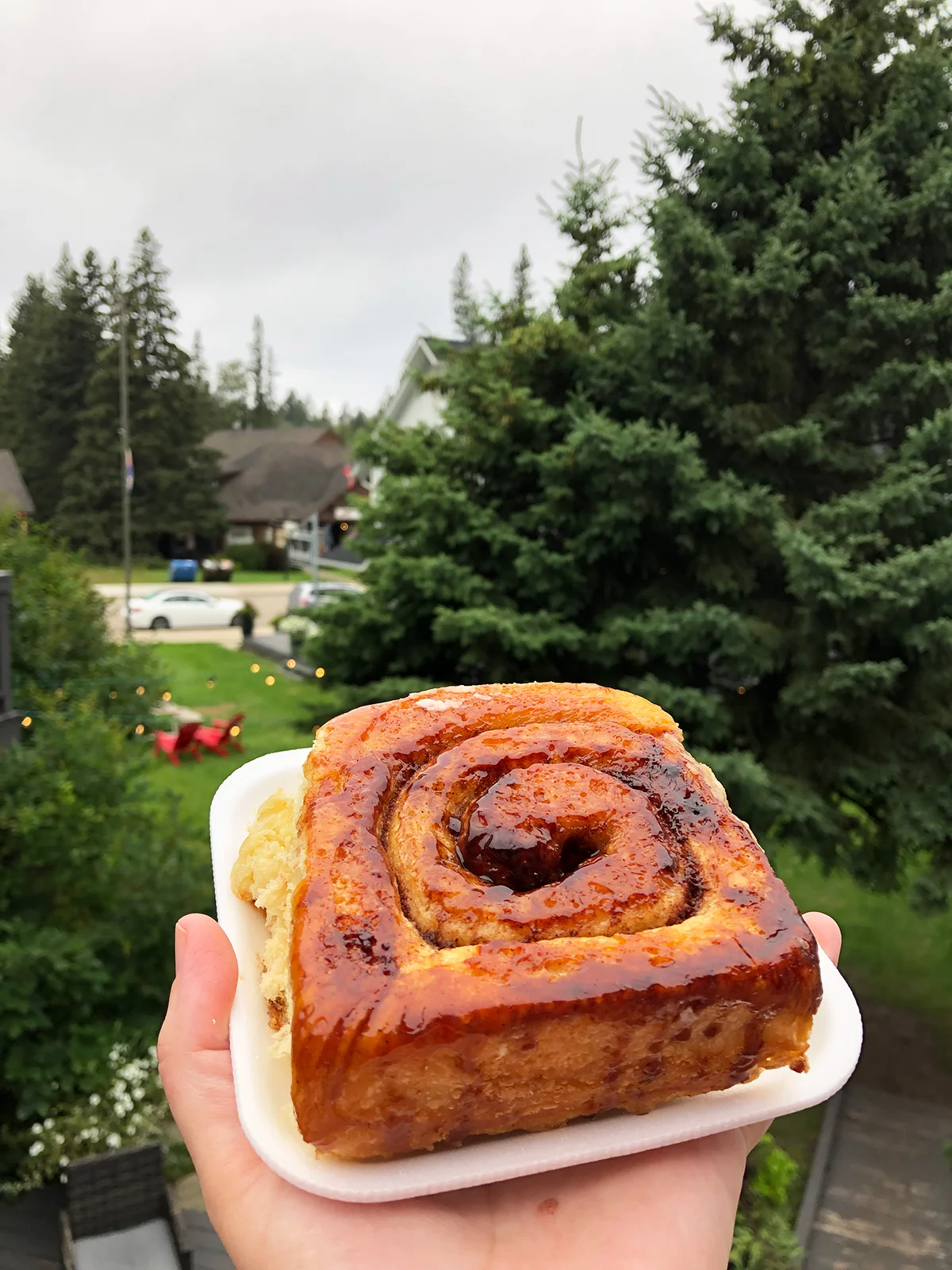 For a small lake town, there is surprisingly a lot of dining options! From Italian food to homestyle meals, pastries and sit-down breakfast spots, you certainly won't go hungry in Clear Lake!
One of the best breakfast spots in town is Whitehouse Bakery. In fact, you'll often see a line wrapped down the sidewalk, waiting for the delicious breakfast and coffee. With inside or outdoor dining, you can wait for a leisurely breakfast or grab something to go.
Known for their sticky buns – they actually have 3 flavors that will delight your tastebuds. Try the maple, cream cheese or original sticky buns. Or, try the homemade croissants, muffins or many of their other delicious creations.
Location: 104 Buffalo Dr, Wasagaming, MB R0J 2H0
17. Walk the Ominnik Marsh Trail (another favorite on this list of things to do in Clear Lake Manitoba)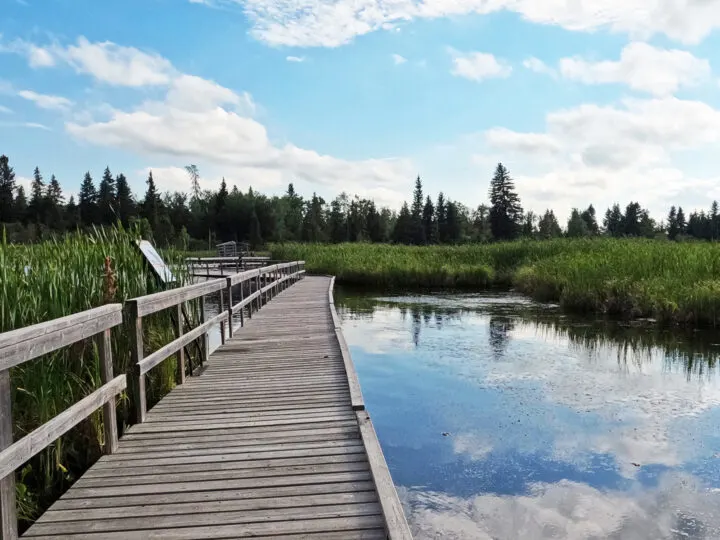 One of the top things to do in Clear Lake Manitoba, the Ominik Marsh Trail a few minutes walk from downtown Clear Lake. At just 1.3km / 0.8mi, it's an easy walk for almost any skill level or ability.
The Ominnik Marsh Trail is a wooden trail built right on top of the marsh. So it rocks a little and sways as you explore the area, which is quite fun! It's a great walk for families or romantic as a sunset hike.
Note: there is a sign nearby that warns visitors of black bear. Just be loud as you walk and they shouldn't be a bother.
Pro tip: be sure to apply extra bug spray on this trail, as the mosquitos are quite thick!
Location: navigate on your phone to the Ominnik Marsh Trailhead, or go to the intersection of Wasagaming Drive and Boat Cove Road and head a block west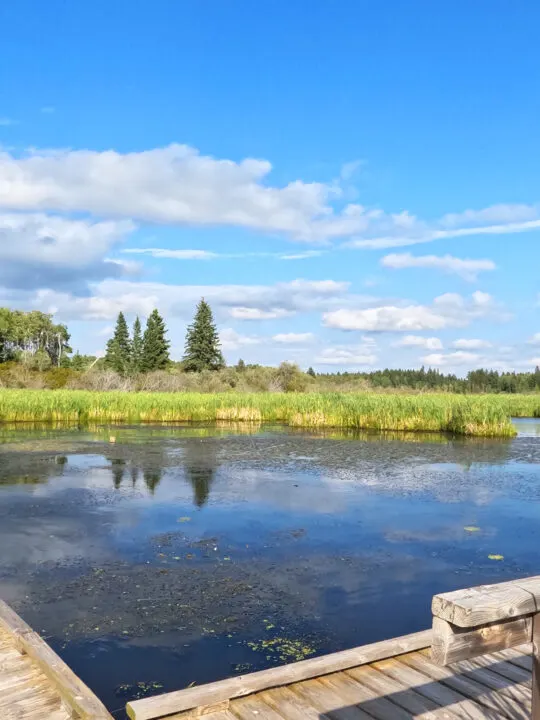 18. Sing karaoke at Wigwam
Okay, so not technically called Wigwam anymore, but if you ask any local where's the spot to be on Friday night, it's karaoke at Wigwam. Built in 1929, the Wigwam Restaurant was the first commercial building to be built in Clear Lake Manitoba.
It was marked as a Provincial Heritage Site in 1992, based on it's rich history and traditional horizontal split-log siding. Today, it's better known as 1929 Dining and Lounge. And while the food is certainly delicious (try the nachos or bacon brussel sprouts) – the lounge is where the action is on Friday night!
While I unfortunately didn't get to experience a Friday night in Clear Lake so have no personal experience, it sounds like it's a must-do. 🙂
19. Enjoy the sauna or spa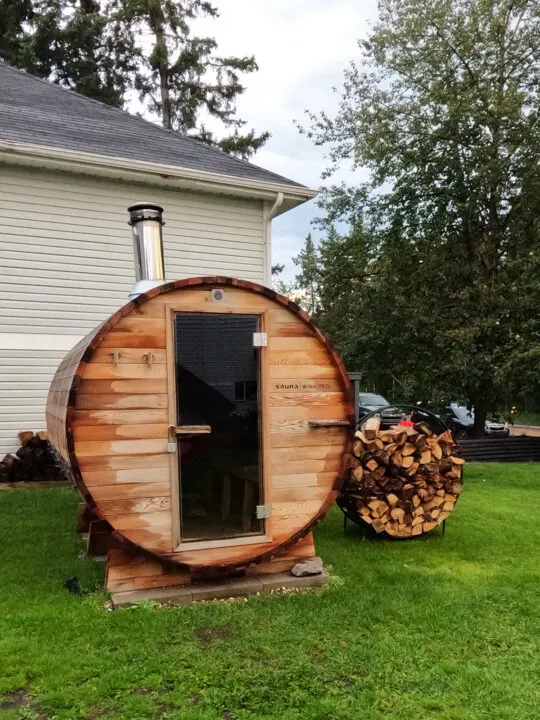 After enjoying the amazing experience at Thermëa by Nordik Spa-Nature in Winnipeg, I knew I had to check out the relaxation options in Clear Lake Manitoba!
If you're a registered guest at the Arrowhead Family Resort, you can book the sauna for an hour. It's $25 per person, and can be arranged through the front desk.
If you have different accommodations while in Clear Lake, hop in your car and head out to the Elkhorn Resort, where the Elkhorn Nordic Spa includes a relaxation experience you'll love.
20. Explore Wasagaming on foot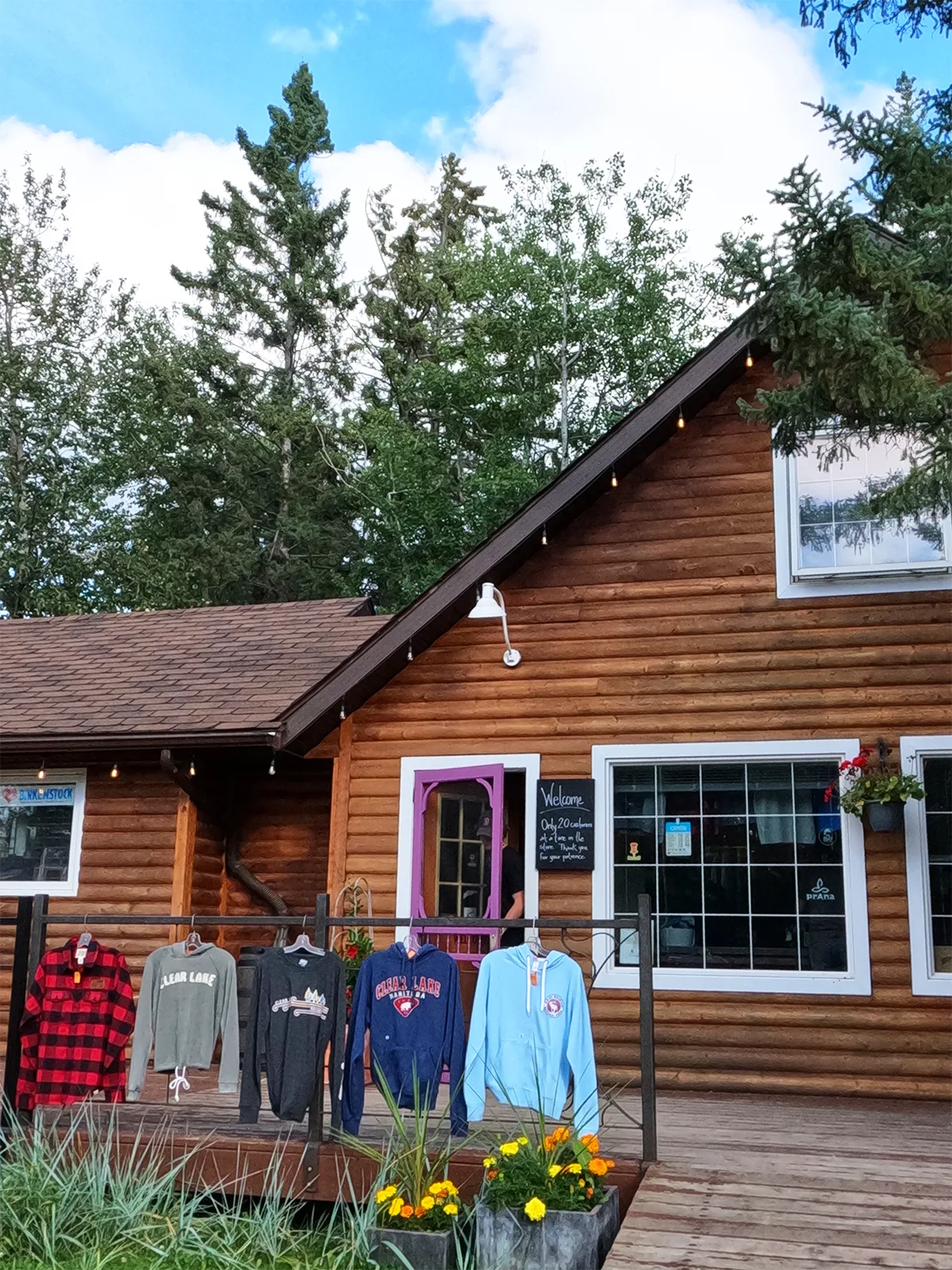 Last but not least, have fun exploring the town on foot! It's quite a cute, picturesque lake town with tons of scenery. Stumble upon the Pinewood Museum, where you'll find a 1920-30s Manitoba-style cottage full of history.
Have a picnic on the green space near the Clear Lake Beach. Grab a morning coffee or ice cream and enjoy the relaxing views at The Boardwalk.
Take the walking trails just south of town to see more nature. On the way, read signs about the Anishinaabe culture and the deep respect for area.
If you're bringing your dog to Clear Lake, be sure to stop by Boss Dog, where you can get peanut butter or bacon flavored frozen yogurt for your pup!
It's such an adorable town, and the perfect way to fill your vacation!
Clear Lake Manitoba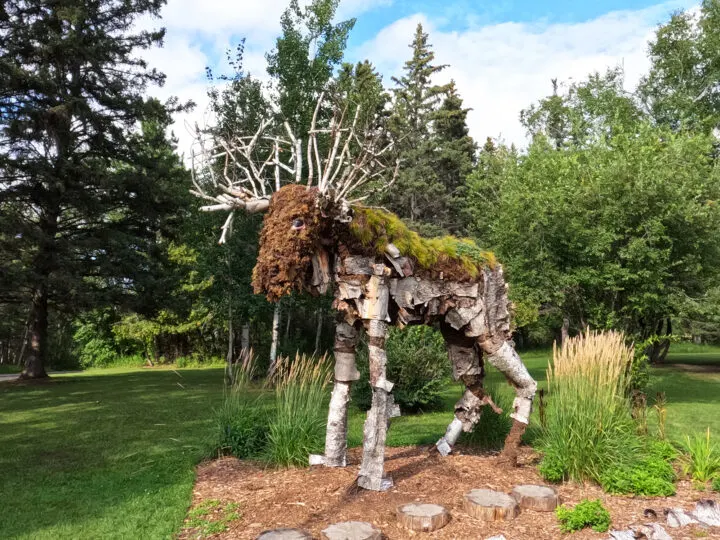 Well, that's a wrap! Clear Lake is an adorable lake town with plenty of things to see and do.
From relaxing on the beach to water activities or biking the nearby trials, there's activities for all ages. So whether you're planning a long weekend at the lake or a week-long getaway, you won't run out of things to do in Clear Lake Manitoba!
Let's take a look a look at those activities again, in a much more condensed fashion…
Things to do in Clear Lake MB
Go swimming at Clear Lake Beach
Take a sunset cruise
Kayak or paddle board
Visit the Wishing Well
Enjoy ice cream
Go golfing
See a show at the theatre
Go e-biking
Play tennis
Hang out at Glenn Beag
Go mini golfing
Swim at Deep Bay
Go shopping
Explore more of Riding Mountain National Park
Take a stroll on the Lakeshore Walk
Enjoy sticky buns at Whitehouse Bakery
Walk the Ominnik Marsh Trail
Sing karaoke at Wigwam
Enjoy the sauna or spa
Explore Wasagaming on foot
Related content to read next:
26 Fun and Unique Things to Do in Winnipeg You Can't Miss
Find this post helpful? Save it for later or share it on social media!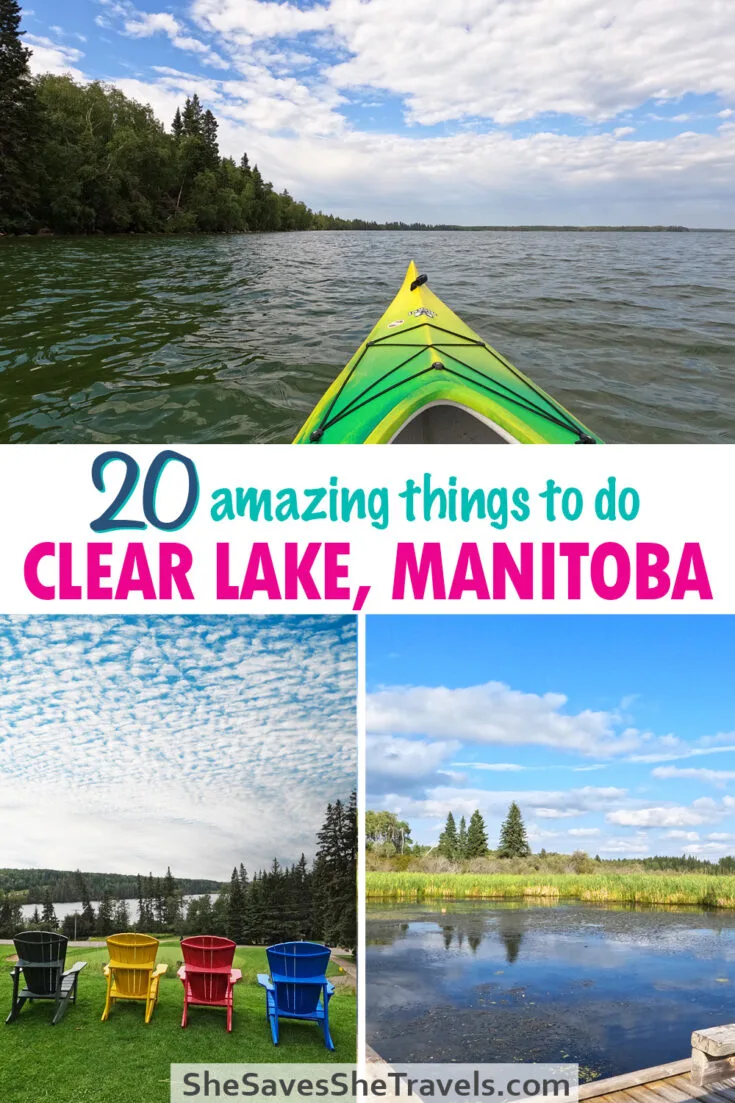 Thank you to Travel Manitoba for hosting me! As always, all opinions are my own.