Possibly Iowa's last hidden treasure – the perfect Iowa bed and breakfast.
Okay, that may be a tad dramatic. But hear me out.
Wine. Live music. Quaint bed and breakfast. A cozy room. All overlooking a farmstead. Oh, and rustic charm like you've never seen.
Yep, it's a real place in Northwest Iowa!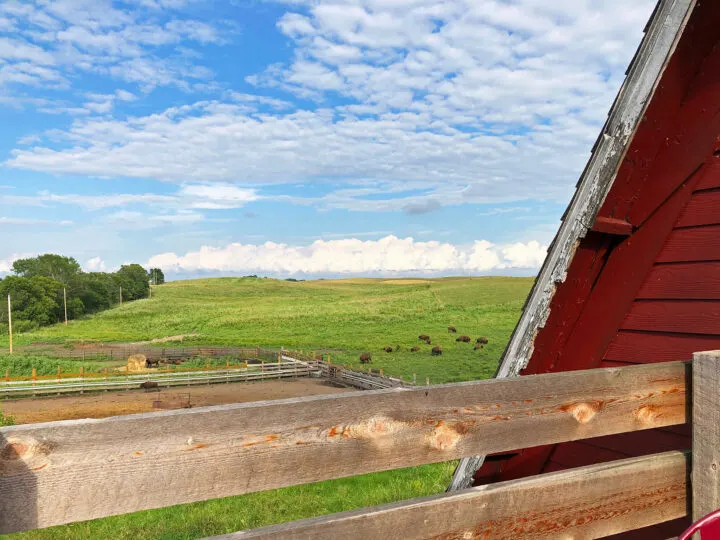 This post may contain affiliate links. For more info, see my disclosures.
Iowa bed and breakfast plus winery: Little Swan Lake Winery
It's located right outside Estherville, Iowa. And it *might* just be the best Iowa Bed and Breakfast there is. The property is a 1920's restored barn and brings rustic charm to a whole new level.
The owner at Little Swan Lake Winery, Scott Benjamin, had to kick his horse out of the barn to build his winery. (#priorities) Don't worry – he made sure to build his horse a new home, of course!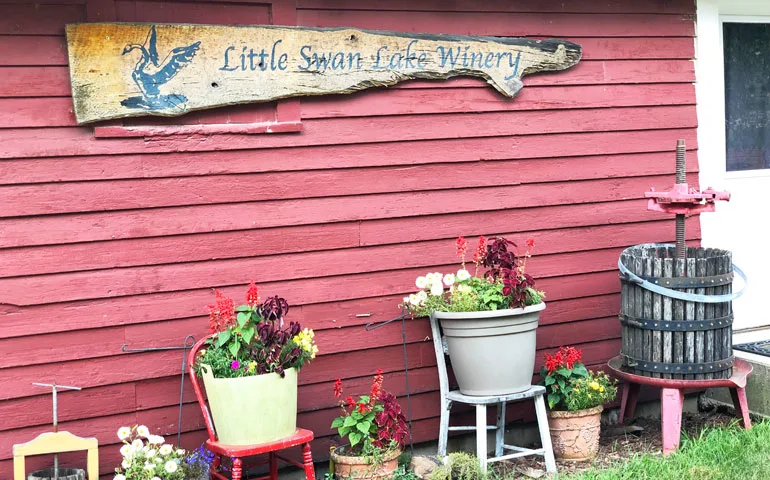 At Little Swan Lake Winery you'll be able to:
Enjoy your morning coffee with scenic views of the rolling hills in Northwest Iowa
Take a hot bath in a wooden soaker tub – big enough for 2! 😉
Watch the buffalo roam the Northwest Iowa hillside
Dine on farm-to-table food
Catch some live music on weekends throughout the year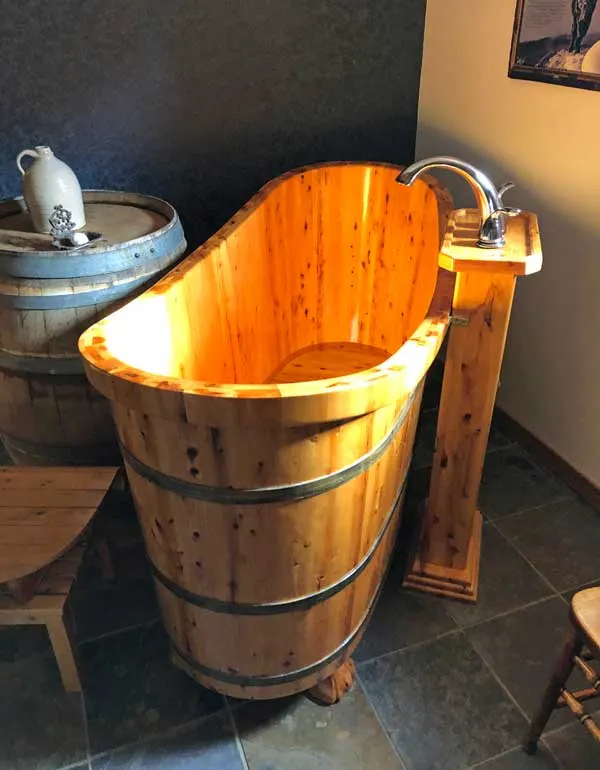 Getting to Little Swan Lake Winery and bed and breakfast
This B&B is near Estherville, Iowa and just east of Lake Okoboji. Take Highway 9 and turn north on 320th Ave just to the west of the little town of Superior.
You'll drive on a gravel road for just a minute, before seeing the sign to Little Swan Lake Winery. Turn there and let your R&R begin!
Staying at this little bed and breakfast in Iowa
You have a couple of room options at Little Swan Lake Winery. One option is set up perfect for a couple. The other is set up for friends, 2 sets of couples or a family.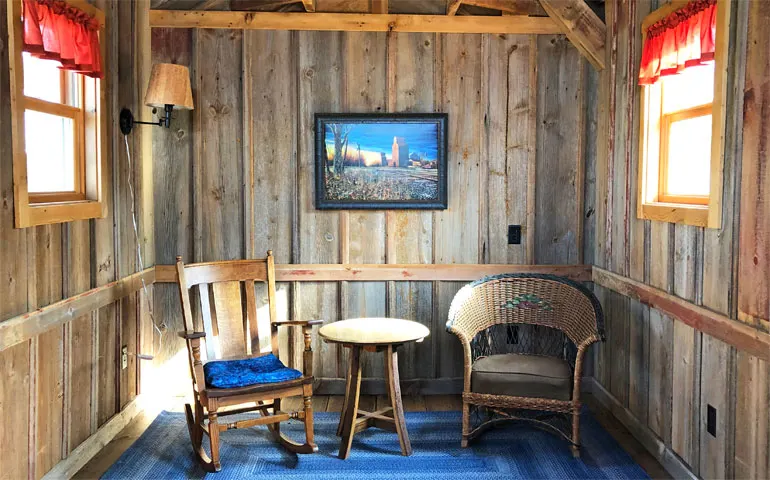 The Buffalo Room is rustic and charming. With not one but 2 decks plus an amazing wooden soaker tub, there's a lot to enjoy. There'll be no judgment if you don't even leave the room during your stay at this Iowa B&B! 🙂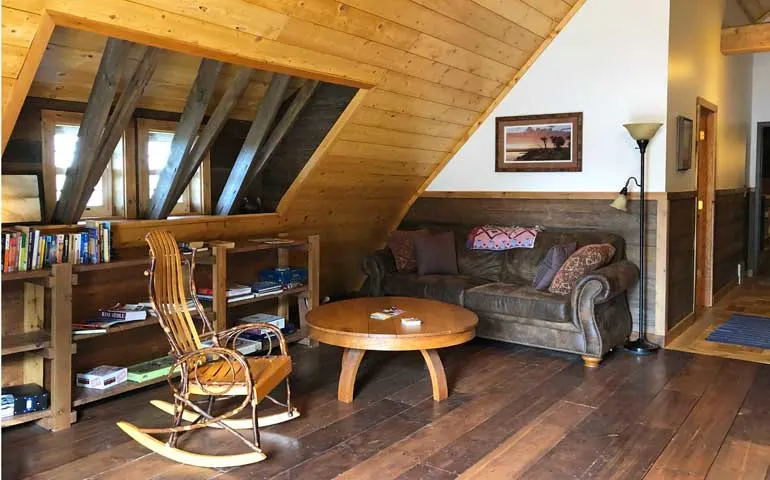 The Lake Suite has spacious bedrooms, a great hangout space and a kitchenette. The location of this suite is probably quieter when there's live music at the winery, too.
Both offer plenty of sitting rooms and not a lot of technology! There's wifi but a quaint Iowa bed and breakfast like this is the perfect spot to get away from it all!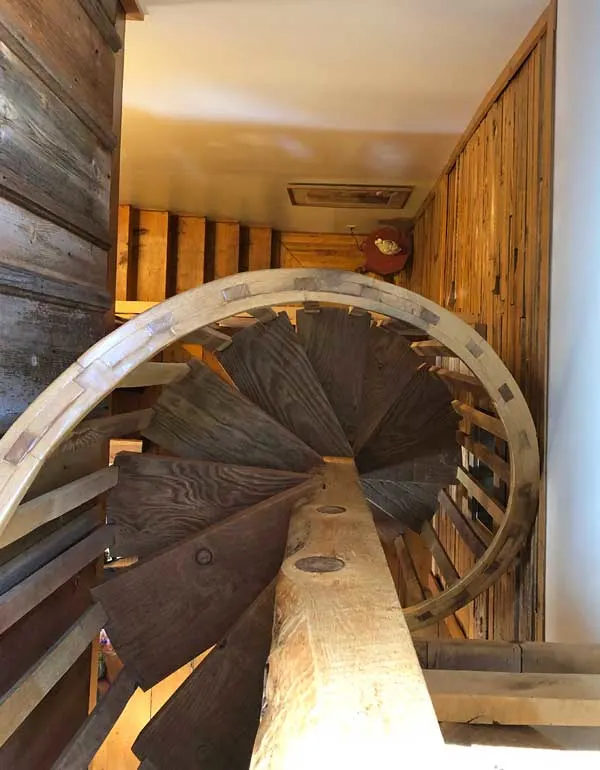 What about the breakfast (the other 'b')?
Well packages at Little Swan Lake Winery include a bottle of wine in the evening and a 3-course breakfast in the morning. Does it really get more perfect than that?
You might also be interested in:
28 Underrated Travel Destinations in the US You Need to See
45 Signs You Need a Vacation
Now, can we talk about the wine for a sec?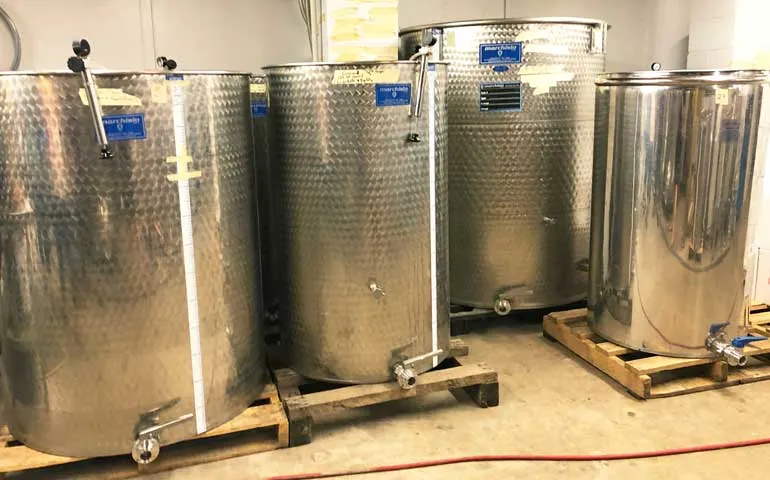 It was honestly spectacular! I mean I cannot believe 30+ kinds of wine are made in a barn. Like actually made in a barn basement. Red wines and whites, dry wines and sweets, you're going to find something you love at Little Swan Lake Winery.
The gift shop is adorable with decor, clothing and cute pun-inspired wine gear.
After my time at Little Swan Lake Winery, I had to stop myself from buying more than 2 bottles to bring home. (If you've been on my blog before you know I like to save money, but this is 100% worth it!)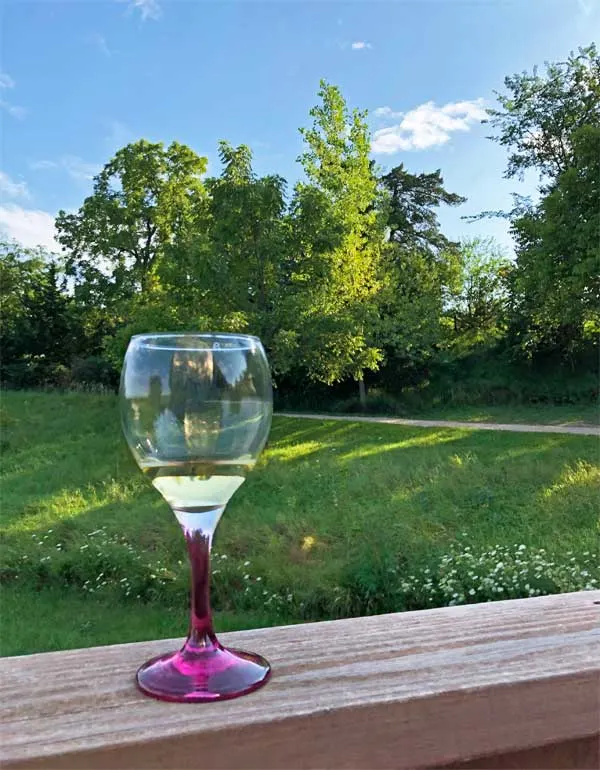 Read next: 15 Best Reasons You Need to Visit Estherville, Iowa
This Iowa bed and breakfast and winery has it all – including live music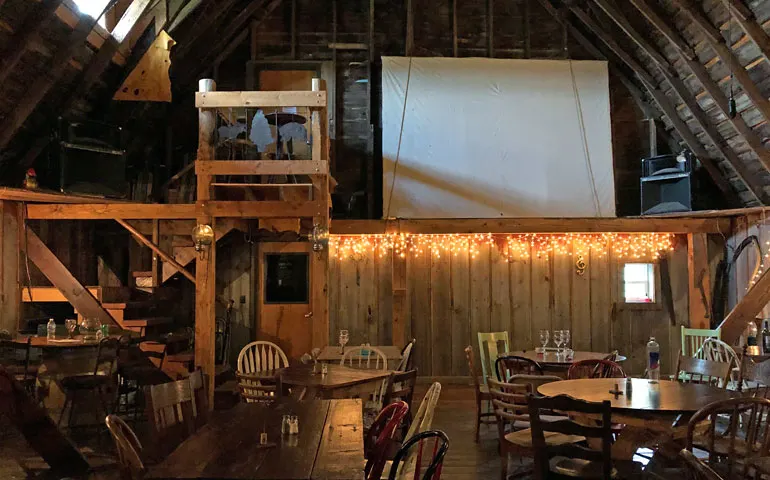 To get the full experience, book your stay to include a Saturday night to catch a live band at Little Swan Lake Winery. Keep this in mind if you like an early bedtime though!
Musicians come out to entertain a crowd on weekends. Locals fill the room and often enjoy a fresh farm-to-table dinner… and wine!
Check the event schedule here and reserve the Buffalo Room if you'd like to be close to the action.
The space can also be rented out for weddings, class reunions or other group gatherings. So be sure to check the schedule when you book your stay.
Pro tips for staying at Little Swan Lake Winery:
If you want a prime weekend in the summer, book early in advance.
Don't pack too much. You likely won't need it for activities in Estherville or Lake Okoboji. Plus there are plenty of steps you'll need to carry your luggage up. Old barns don't have elevators, ya know!
Prepare yourself for taking wine back with you!
If you When you book your stay at Little Swan Lake Winery and Bed and Breakfast, make sure you check out all that Estherville has to offer. There's a ton of outdoor adventures, shopping and even 2 museums to visit.
If you want a peaceful getaway or a little romance, head on over to Little Swan Lake Winery and Bed and Breakfast in Northwest Iowa.
Okay so what do you think? With so much to do, what would you look forward to most at Little Swan Lake Winery and Bed and Breakfast?
If you enjoyed this article, share it with a friend or pin it for later!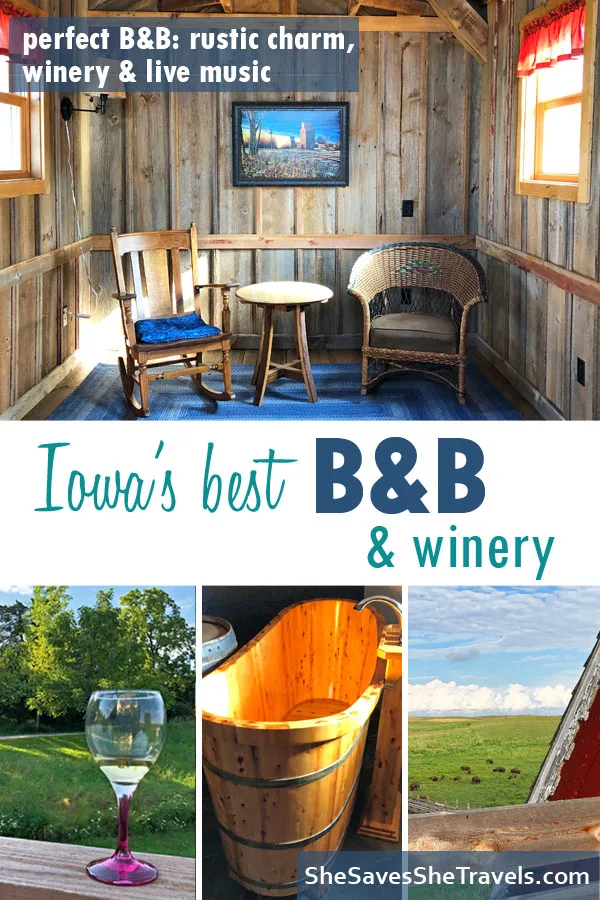 Thank you to the Estherville Chamber of Commerce for hosting me! As always, all opinions are my own.