If you've ever wondered how to make a budget, or been intimidated by budgeting, this article is for you. This guide will help you take control of your money, it's budgeting 101!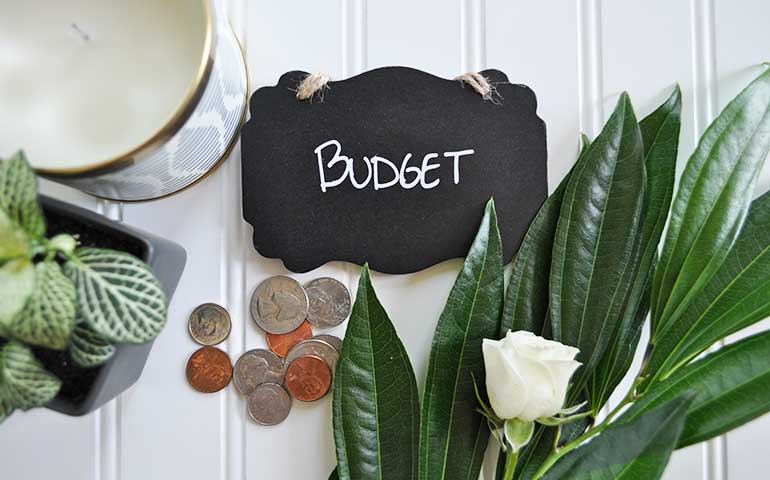 This post may contain affiliate links. For more info, see my disclosures.
Maybe you don't know how. Or you think you'll do it wrong. Maybe you're overwhelmed or simply think it's boring.
Or maybe, just maybe you don't think you make enough money to budget.
Well I'm going to sound a bit dramatic here but it's so true: life doesn't hand you dreams. You've got to make them happen. And you know what those dreams start with?
Money. Or at least the peace and freedom that you'll feel from taking control of your finances.
Budgeting is simple
And here's the thing about budgeting: it's simple 3rd grade math. And to be honest, you'll probably suck at it at first. (Not the 3rd grade math part, the putting together a budget part!)
But then it will get better. You'll learn from your mistakes and as long as you're consistent in your efforts, it will get easier.
Alright, so let's get to it.
Budgeting 101
Budgeting is a simple equation:
Income – expenses = what's left
The 'what's left' part is up to you. It's why you're here. It could be getting out of debt. Or building an emergency fund, saving up for a fabulous vacation or working towards retirement.
Read next: Importance of savings: 10 reasons to save and 8 ways to make it happen
How to make a budget: 3 simple steps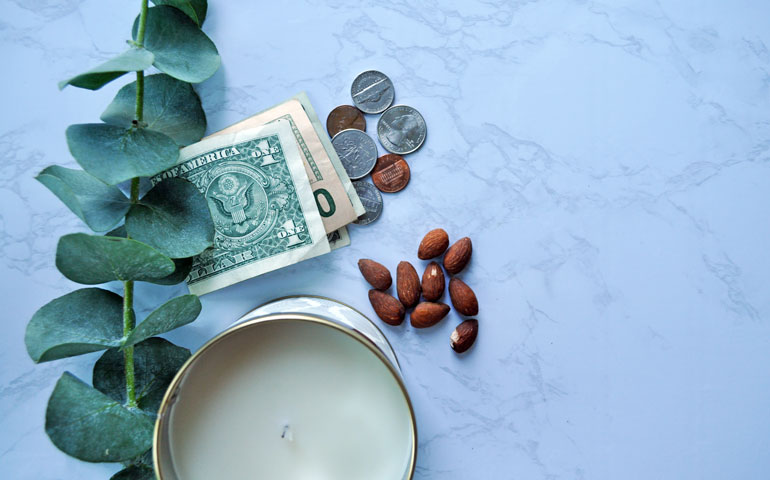 To create a budget, there's 3 basic things you'll need to do. Follow this step-by-step guide to get started!
Step 1 of budgeting: know your numbers
Determine your income
The first part in how to make a budget is to determine what actually comes home with you. How much is deposited in your bank account every payday?
Yes, your gross income matters (what you're paid before taxes, insurance or other things that come out of your paycheck). But what REALLY matters most in setting up a budget is your net income.
So, find out what your income was last month and there's your start.
Feeling good? Okay.
Before we go any further, find a pen and paper or open up a laptop with a word document or excel file. Write your income at the top.
We'll get into budgeting software in a bit. But for now we're just doing a basic exercise to get you started. Let's continue on.
Know your expenses
Let's break this down to 2 areas:
Fixed expenses and variable expenses.
Fixed expenses are things that you pay every month and don't really change. So rent/mortgage, car payments, debt, utilities, etc.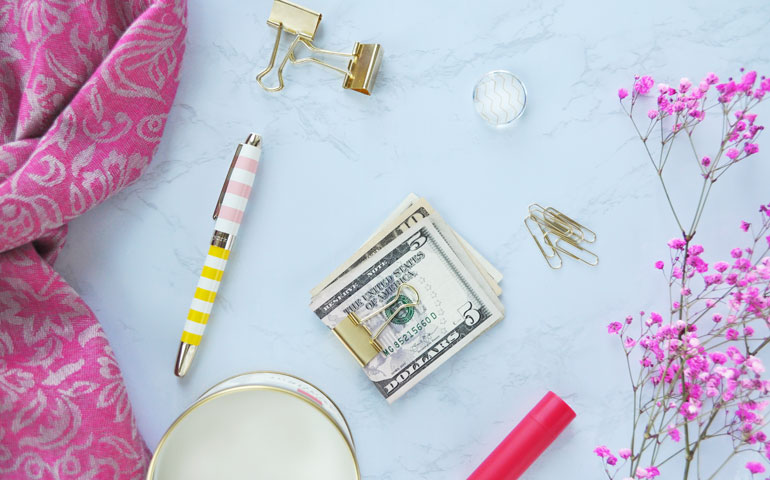 Variable expenses are the things you spend money on outside of your fixed expenses. Many of these are reoccurring, like groceries, eating out or shopping. Each month they'll probably shift a little, but it's likely that you spend money in many of the same areas every month.
Other variable expenses could be infrequent or seasonal. Examples would be a vacation, kids' back-to-school shopping or a concert.
To find all your expenses, you'll probably need to review your bank account, credit card statements, Venmo/PayPal, etc. from the last full month. This is where the work comes in. It can take some time to determine your expenses.
It's usually helpful to consolidate expenses into categories, like utilities, eating out, shopping or kids. The goal right now is not to write down every penny you spend. Right now your goal is to get a big picture of what your expenses are.
Budgeting 101: find the difference in your income vs. expenses
Next, figure out what the difference is. You'll either see that you're overspending, meaning your expenses are higher than your income. Or you'll find out that you have extra spending money, which could just be collecting in a checking account right now.
Okay, so now you have a starting point for your numbers.
Congratulations!
I mean it. Regardless of what you're looking at, you just took a BIG first step to take control of your money (and your life) by looking at your numbers.
You could be feeling so many things right now. Overwhelmed? Surprised? Thrilled? Anxious? Whatever that is you should also feel proud. Proud that you took the first step!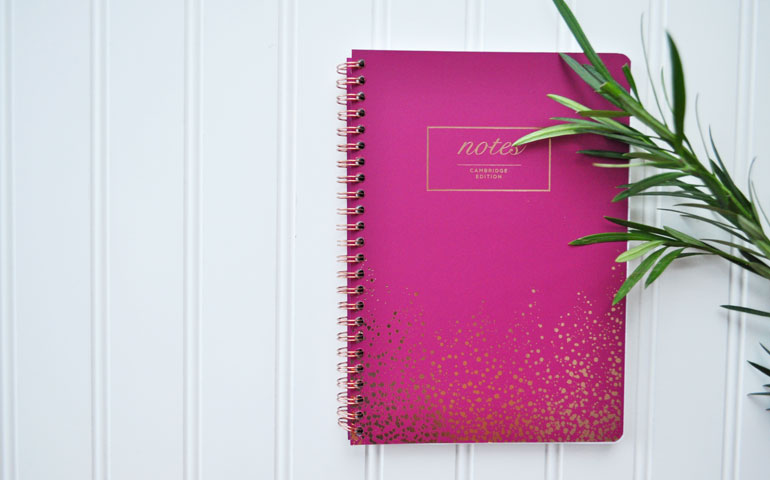 How to make a budget: step 2 – determining your method
The next phase is to figure out what method you'll want to use.
Just to be clear, this article is not going to review every single method available. Because honestly there's too many and it can be so overwhelming. I'm not here to overload you with info.
This is supposed to be easy, right? It's budgeting 101!
So to simplify it, you can choose 1 of 3 basic budgeting methods:
Manual with pen and paper. This usually includes collecting receipts and writing spending down daily or weekly. You can do this method with using debit/credit cards or cash-only.
Semi-manual with a simple excel spreadsheet. This method includes collecting receipts and inputting them into your spreadsheet, but the spreadsheet will do some automatic calculations for you. (link to Marissa lady's IG)
App or software. This is far less manual, and apps can usually be connected to bank accounts (and sometimes loans) for the simplest form of tracking.
I've used all 3 in my 15+ years of budgeting. The truth is, if you're consistent with your budget, the method doesn't really matter when it comes to managing your money. It's a personal preference and comfort level.
Options 1 & 2 generally take more time but allow you to see and 'feel' each transaction, which may help you to think closer about every expense. Option 3 is typically less time consuming and there's a lot of different budgeting apps you can use. Sometimes apps get glitchy so keep that in mind, too.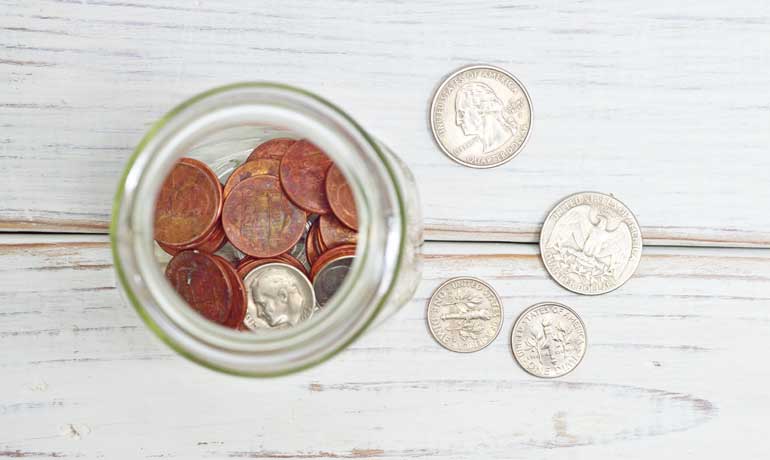 Budgeting 101: Recommended budgeting apps
As a personal finance coach, I'd recommend one of these budgeting apps:
Mint. This app and online tool have been on the market forever. Not quite literally, but it was one of the first free budgeting/personal finance tools available. It's free, but comes with a lot of ads and offers. However, it comes with a bunch of other free helpful info too, like credit monitoring and investment tracking. This was the first budgeting software I ever used and it was really helpful as an introduction to budgeting.

EveryDollar. This app is based on his philosophy and baby steps to taking control of your money. There's a free version, which would give you a great start to budgeting. With the free version you'll have to manually track everything, which is a similar workload to the other 2 methods of budgeting above. Although for the most convenience, I'd recommend upgrading to the 'Plus' version ($11/mo) which links to your bank accounts.

YNAB (You Need a Budget). This is the tool that I currently use. It's got a bit of a learning curve, but is the most robust and helps me create a very detailed with my budget, which I personally like. I love how this app allows you to categorize your savings buckets without having to actually move money from account to account. This website and app is $7/month if you pay for 12 months (you can start with a 34-day free trial), but if you really want to manage your finances in detail, this is an excellent tool.
Here are a couple of articles that break down these 3 options in detail:
EveryDollar vs. Mint
YNAB vs. Mint
Budgeting app vs. bank app
Right now you might be asking why you need a budgeting app, like why the bank can't just do it for you. Well, there's 2 reasonsAsddfewq. The first is that your bank likely is tracking trends for you.
Which is helpful in telling you what percentage of your spending is on shopping, food, etc. or if your spending is increasing or decreasing. However, that's not the same as actually creating a budget.
The second thing is that most of us use more than one financial institution. We have debit cards, credit cards, PayPal, a mortgage, etc. So by using a separate budgeting method, you can put everything in one place.
So right now choose a method. If you're choosing pen and paper, just make sure it's a dedicated notebook (not just a bunch of post-it notes lying around).
If you're looking for an excel spreadsheet, check out this downloadable spreadsheet from Etsy.
Lastly, if you're looking at choosing an app, decide on one today! Then create an account and get all your accounts hooked into it.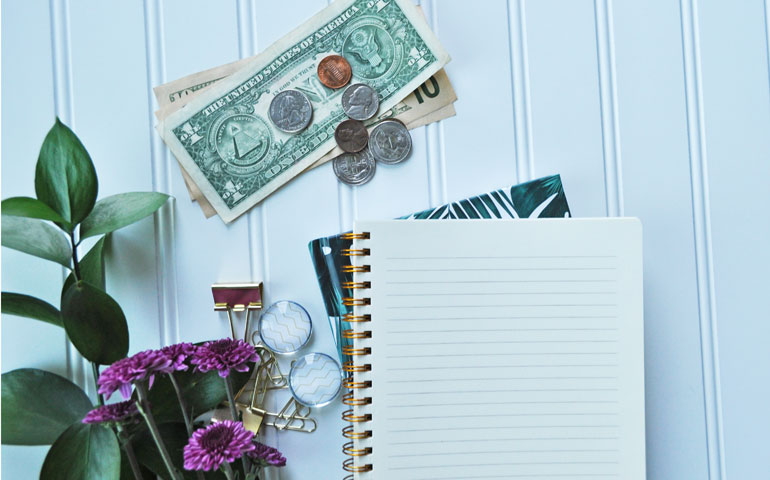 How to make a budget step 3: give your money a job
Track your spending and make it work for you.
With my financial coaching clients, I usually recommend that they take the first couple of weeks or month to simply track their spending. Meaning, they're using their designated method to track everything they spend – fixed and variable expenses – over time.
This is the foundation of budgeting (aka budgeting 101) because it helps you to see exactly how much money is coming in and going out. This provides a clear picture and brings awareness to your expenses.
If you tracked every expense in the exercise above, you can skip this step.
Just to be clear, starting a budget and telling your money where to go is different than tracking your money. Back in college, with my excel budget spreadsheet, I used to think I was budgeting. When in fact, I was simply tracking.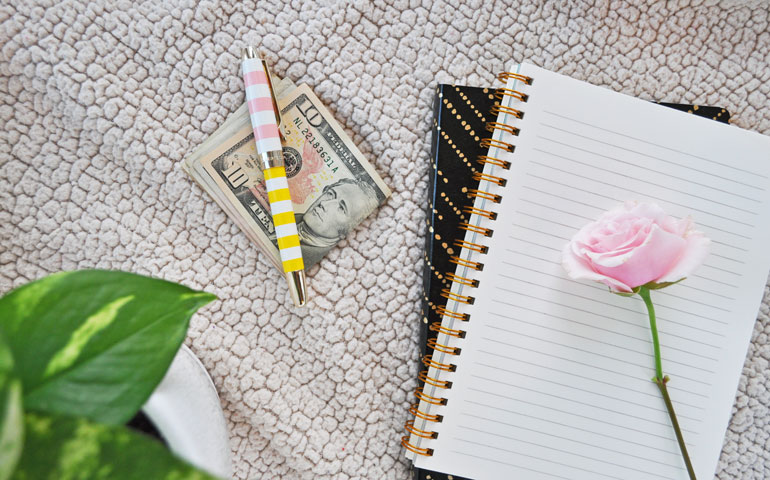 I wasn't making a real plan with my money at first. Unless I told my money where to go, it went to areas that I didn't necessarily care about. I had to spend my money in alignment with my values.
So this means that you'll need to sit down and create categories in your budget. And allocate money in each category. That means if your rent is $800/month, you add a 'rent' line in your budget and put $800 in it. Meanwhile, you deduct that from your income because that $800 now has a job – to pay rent.
And friend, creating these categories might take some time. So grab a seat (and maybe a glass of wine) and settle in.
Creating a budget: categories and priorities
Budgeting 101 includes focusing on your necessities first, then comes everything else. I'd recommend this order:
Housing
Utilities
Food
Clothing (needs, not wants)
Debt/savings
Everything else
Okay, let me say something about the 'debt/savings' line. The reason debt and savings are on the same line is that it depends on how much you have in savings and how much your debts are. I cannot say this loud enough:
Personal finance is personal
Meaning, you have to cover yourself. An emergency savings is critical to prevent you from going into further debt.
You have to decide how much makes sense for you, your family and your situation. For instance, if you live in an expensive part of the country with a $3000/month mortgage and kids that depend on you, a $1000 emergency fund is likely not enough.
Okay, let's get back to budgeting 101.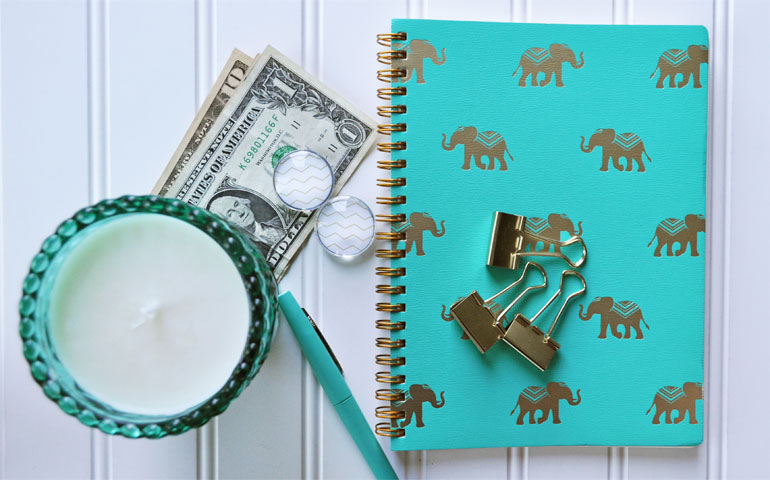 Spend some time categorizing your money. Make the categories as broad or detailed as you'd like. For example, if you have children you could use a 'kids' category with everything in it: daycare/after school care, lunches, extra-curriculars, clothing, etc. Or you could list each item under the fixed or variable categories. It's what you feel most comfortable with.
And remember, this is your starting point. I mean, it's the first budget you've done, so you'll likely adjust along the way.
The goal is to get your budget, income minus expenses to zero. You give every dollar you bring in a job. Even if that job is going straight to savings!
Earlier you probably found out if you're overspending or if there's a gap in your income vs. expenses. Right now is the time to work your budget based on what you found out.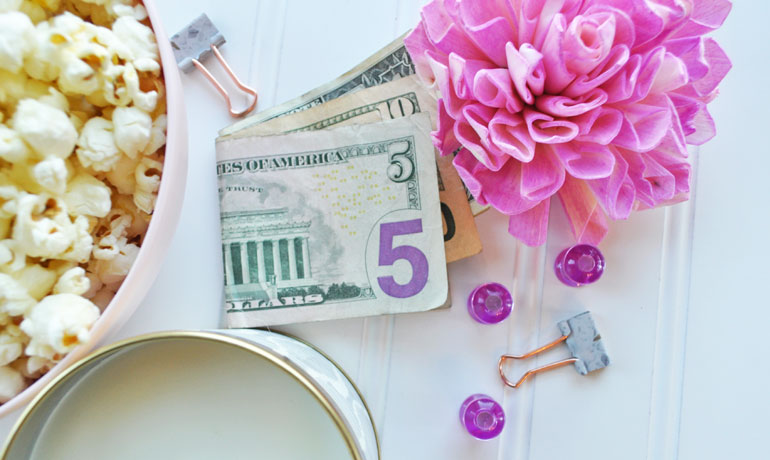 What to do if you're overspending
If you discovered that you're overspending, STOP. Cut some things out of your regular spending patterns until you're not overspending anymore. Or, if you really are living quite frugally, work to increase your income.
Easier said than done, I know. Here are some resources that can help:
Important part of budgeting 101: deciding where your money goes
The nice thing about a budget is that you get to decide where your money goes. Each month, set aside some time to set up a new budget based on what you have going on in your life. I'd recommend spending at least an hour going through your expected income and expenses.
Category by category set out your intentions on what you're going to spend in each area. Make realistic dollar amounts based on what you've done in the past. And adjust based on expectations this month or overspending.
Then periodically during the month, check in with your budget. Determine how much money you've spent in each category, and how much you have left.
This is the key to staying on budget.
As you get better at budgeting, are more intentional with your spending and adjust your habits, you'll likely start to see you'll have 'extra' money that you didn't think you had before.
When you find that gap in your income vs. spending, then give that money a job!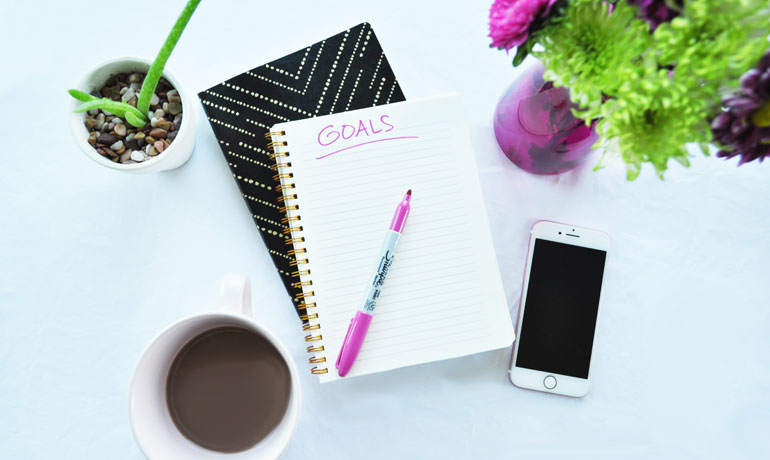 If you have debt, throw it towards that and pay it down faster. Or work on building an emergency fund. I'd recommend focusing on those 2 areas first. But if you need more ideas on what to do with your extra savings, check out these 100 practical and interesting things to save up for.
And if you don't currently have money 'leftover' then work towards that. Because paying off debt, saving for a vacation, your kids' college or retirement is the key to improving your finances!
Creating a budget and being intentional with your money will help you reach your goals and ultimately live your best life.
Budgeting 101 – a recap
Okay, so if you've followed along, you've done the 3 steps in the budgeting process:
Calculated your income and expenses
Determined your budgeting method (what you'll use to track your income and expenses)
Given your money a job (identified your spending categories and set your intentions)
Budgeting is an ongoing process. It's extremely rewarding to see your budget shift over time to meet your financial and life goals!
Related content you might like:
15 ways to stick to a budget
20 Budgeting Skills You Need to Crush Your Money Goals
Found this post helpful? Save it for later or share it with a friend!