What trip are you dreaming of taking today? Like if you could go anywhere, where would it be? Here's the thing: wherever the place, it is possible to go on your dream trip. Yes, money is an obstacle. But it will always be if you let it. You just gotta follow a vacation savings plan!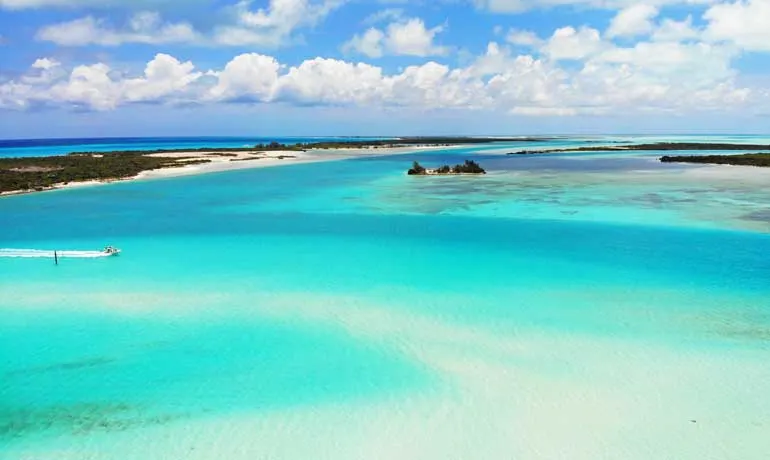 This post may contain affiliate links. For more info, see my disclosures.
Want to grab your man and head to a dreamy island for a week-long vacation? You know, the kind of place where every drink comes with a fancy umbrella.
The kind of vacation where you forget about all your responsibilities back home because you're too busy laying on a beach, listening to the waves.
It's possible to get there, if you intentionally save money to travel!
Maybe you dream of taking your family to a national park… you know the one with epic views and even better memories? The kind where you get to see wildlife actually in the wild!
A trip where you drive winding roads with hiking trails and none of your kids are complaining. (Okay, might have made that last part up.)
You can make it happen by following a vacation savings plan.
Saving money is important in all areas of your life, but saving money for vacation is my favorite reason to save! Read on to find out the exact steps you'll need to start – and fund – your vacation savings plan.
Let's get started.
Read on for my exact strategy to save money to travel, including a printable at the end of the article!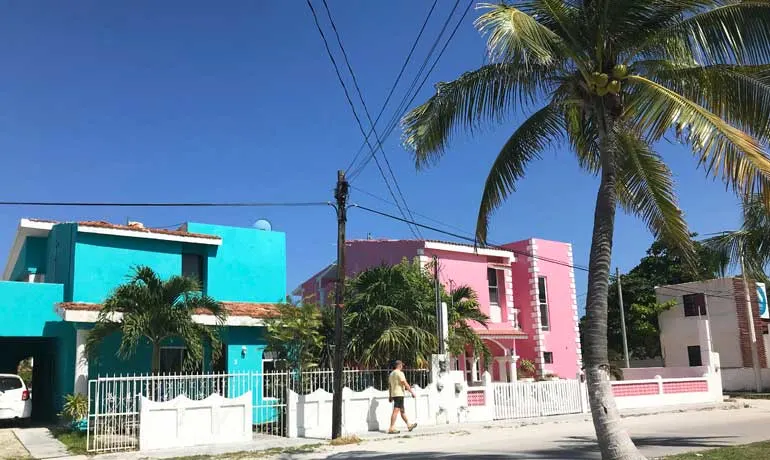 Creating your vacation savings plan
Okay so if you want to save money for your dream trip, there are 3 things you'll need to do:
Figure out where you're going and when
Understand how much it will cost
Start saving money
Sound overwhelming? It's not. Let's break these down in detail.
Where are you going on vacation?
This is the time to start dreaming, friend! Live your best life and travel as much as your heart desires! Time to cross places off your travel bucket list!
If you know you want to go on vacation (it's actually very good for your health) but don't know where, consider these types of trips:
Got a destination in your head? Great! Let's keep going.
(If you're still stuck, head on over to Pinterest for more inspiration)
You might be interested in: How to Create Your Ultimate Travel Bucket List
When will you be taking this awesome trip?
Okay next figure out when you're going. Are you trying to save money for a trip in 6 months? A year? What about a big dream vacation that's 5 years out?
The timing is critical to making your vacation savings plan work. You'll find out why in a sec.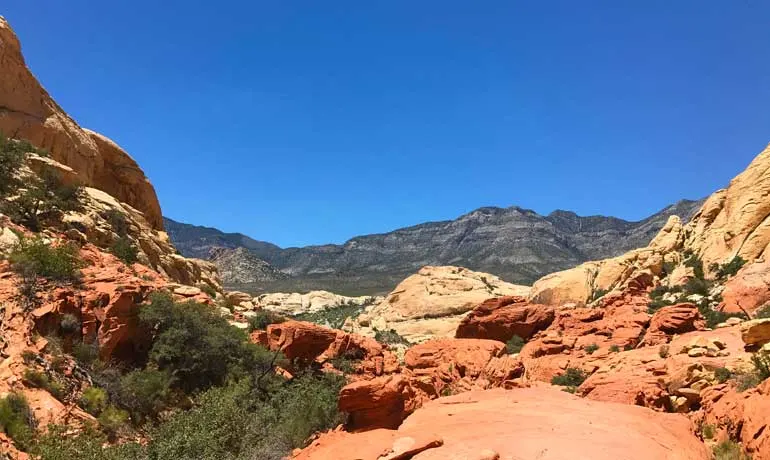 How much will your trip cost?
Okay so this is a little harder because there's so many factors involved. You'll need to consider what time of year you're traveling, if you can find cheap flights, how many people are traveling, and so many other factors.
This article isn't necessarily about planning your trip, but you do need some basic info to start your vacation savings plan. So just use an estimate for now.
After you're done reading this article and downloading the vacation savings plan checklist, go out and search google to find a very basic idea on how much money it will take to travel to your dream destination.
Right now you're in planning phase so don't get overwhelmed by the details. Simplify!
Be sure to check out these budget travel tips to help you save money on your vacation.
Putting it all together: save and travel
Okay so let's say you've decided to go with your husband to the beautiful island of Aruba. And you're planning to go in 2 years. After a quick google search, you estimate it will cost you $5,000.
How to save money for travel: break it down
The absolute easiest way to create your travel fund is to break it down into manageable pieces.
So in 2 years you need to save $5,000. That's roughly $208 per month. Or $52 per week. Sounds easy enough when you break it down, right?
So you can create your own vacation savings plan by figuring out how much you need to save and by when. Then break it down to get your monthly savings amount.
So now you have your vacation savings goal. You know how much you'll need for your vacation.
Psssst…. it doesn't actually have to cost that much for a trip to Aruba. Here's a guide to doing a cheap Aruba vacation.
But how do you actually save money for vacation?
Like where do you get the money?
Well it's easier than you think to go on the vacation of your dreams – honestly! You just have to create a plan and make it happen!
So let's get started saving…
How to save money for travel
15 things to do right now to save money for your next vacation
If you do these 15 things, you'll be well on your way to booking your next trip!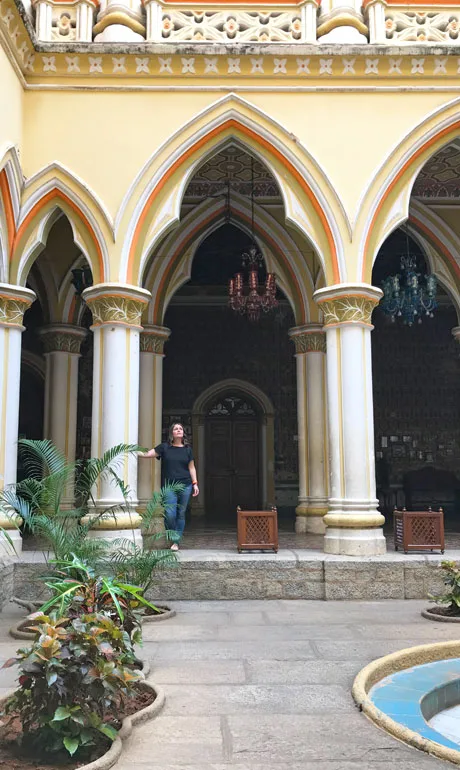 1. Save money to travel: open up a separate account for your vacation fund
This should be completely separate from your other savings or checking account, so you can focus this money on your travel dreams.
And don't touch it. Seriously. You'll never get to your destination if you keep tapping into it for something other than travel. I'd really recommend to have an emergency fund established before you go on your dream vacation. But no judgement coming from me! 😉
2. Make a transfer into your vacation savings account
Right now (okay, after you're done reading this article) log into your bank account and transfer something to your new savings account.
Maybe you're close to payday so it's $5. Maybe you're feeling good and you can do $100. Whatever it is, it will help.
Pro tip: make your savings automatic! Set up an automatic transfer for each week, day or month so you don't even have to think about it.
3. Empty your wallet right now of any cash
You were going to grab lunch tomorrow with that $10? Put it in a vacation savings account right now. Pack a lunch tomorrow instead.
Wanted to grab that new top on sale for 30% off? Skip it – there will be another sale! There's always another sale.
4. Sign up for a travel credit card
This is a huge way to save money on vacations! My husband and I save hundreds of dollars a year on travel this way! But you have to be smart about it.
Use your travel credit card for your expenses just like a debit card, and pay it off weekly or at the very least every month. Paying interest won't get you any closer to your travel goal, so make sure you don't carry a balance.
Do your research and find the card that's best for you, your lifestyle and your travel plans.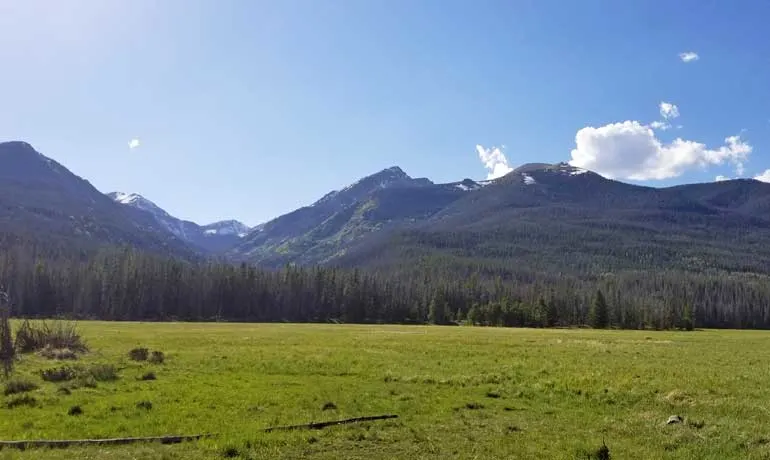 5. Create a budget to afford your vacation fund
Okay so this might not be the sexiest thing on this list, but it might just be the most important. In order to save money to travel, you'll want to prioritize it in your life and your budget.
Budgeting is tracking your spending and your income. It's using your money as a tool to live the life you want.
The first key to budgeting is to make sure you're spending less than you make. Then figure out how much is leftover after you pay your bills, buy food, gas and everything else you need for the month.
When you prioritize travel in your budget, it becomes a focus and not an afterthought. Add saving money for a vacation as an expense and treat it like any other bill. So you'll save this money before you spend any 'extra' money for the month (on shopping, eating out, etc.) Here's where you can save the $208 per month (using the example above).
Think it will be hard to save money to travel? Yeah. Keep reading for how to come up with the extra cash!
6. Sell something – or lots of somethings
I'm guessing you have things in your home that you're not using. Well someone else could use them and is probably looking for them right now! Sell them and use the money to fund your vacation savings account.
Think you don't have anything? Here are some ideas to get started:
Home décor or furniture
Gift cards from the holidays you haven't used
Extra purses that have sat in your closet for the past year that you've barely touched
Your old laptop/iPad/phone (make sure you clean off all your personal data first!)
Kids toys or clothes
It's so unbelievably easy to sell your stuff online whether it's Facebook Marketplace, Craigslist, Amazon, ThredUp, PoshMark, and a bazillion other places. List your item, sell your item and put the cash in your vacation fund!
Vacations can be expensive! But they don't have to be. If you want to travel to dreamy destinations, take family vacations or just have a long weekend away, it is possible. Read on for the best budget travel tips and resources! Travel rewards credit card This is listed first because it works!
7. Activate the 10-second rule
Ok, we've all heard about going to the store and buying only what's on your list. Hard, right? What about giving yourself a second (or 10 actually) to re-evaluate your purchase?
It's time to stop impulse spending for good. When you put an item in your cart, take 10 seconds to ask yourself 2 things:
Do you actually need the item?
Can you can find it at a lower price, either on sale or a used version of it?
This trick also works for online shopping. Once your item is in the shopping cart, really take a moment to think about the purchase. This will help you make a shift away from impulse buying which will allow you to save more for vacation – hello!
8. Set a no-spend day of the week
This can be seriously impactful! Try starting small.
So let's say a Tuesday is your new no-spend day. Morning Starbucks? Nope – brew it at home or at the office. Quick run to the convenience store on your way home? Don't do it!
Don't head to Target, and stay off Amazon! Tuesdays are for not spending A-N-Y-T-H-I-N-G.
If you want to be more adventurous, try a no-spend Friday night or Sunday. So much of our money is spent on the weekends, this could have a huge boost to your savings!
9. Work out for free
Cutting the gym membership can be a tough one if you're serious about your fitness. But friend, this can be a significant boost to savings to get you to your destination, too!
If you're set on working out (good for you!), first try moving your exercise outdoors. It's free!
Depending on your location and the time of year, this may not always be possible. Explore YouTube for great workout videos. There are a million (or more) free workout videos on YouTube from yoga to ab workouts to resistance training videos, you're bound to find something!
10. Adjust your thermostat
So many people have heard of this one, but don't actually do it! It's a simple change that can really add up. Heating and cooling your home can make up to 48% of the energy consumption in your home. (source)
And adjusting it by just 1 degree can save 3%, so making a 3-4 degree adjustment could save you 10% per year on your heating and cooling costs. Take a minute and calculate that. It can mean getting to your destination even faster!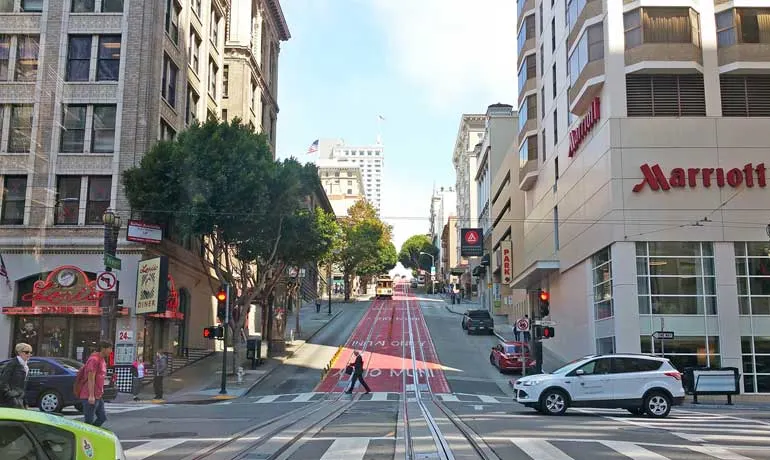 11. Make a better grocery list
Meal planning can save a ton of money and help you complete your vacation savings plan. But instead of thinking about what you're feeling like eating this week, take a cheaper approach and figure out what ingredients you already have.
If you've got 1/2 a package of pasta noodles, just grab some sauce and meat. Cheaper yet, plan to add fresh veggies to your pasta instead of meat to save even more!
If you've got bananas that are getting pretty ripe, plan to use them for banana pancakes so they don't go bad. Add eggs and fruit and you're set for a breakfast for dinner.
Be resourceful when creating your grocery list. If you've got an ingredient that you're just not sure what to pair it with, just google recipes that include that ingredient.
You'll be amazed at how much money you can save on groceries. And that savings can go straight into your account to help you save money to travel.
12. Skip eating out this week
We've all heard that cooking at home is a great way to save money, and it's because it seriously works. Let's think about this. How often do you eat out? Are you going to lunch daily or a family dinner out once-a-week kind of gal?
Either way, saving that money will make a difference in your vacation savings. Try it for one week. But here's the key to this method: you have to actually transfer the money that you would have spent eating out to your vacation account.
Don't forget and just let it hang out in your regular account and spend it. Transfer it right away. At the end of the week look at all the money you've saved. Now consider how much you could save monthly or yearly if you consistently cut back.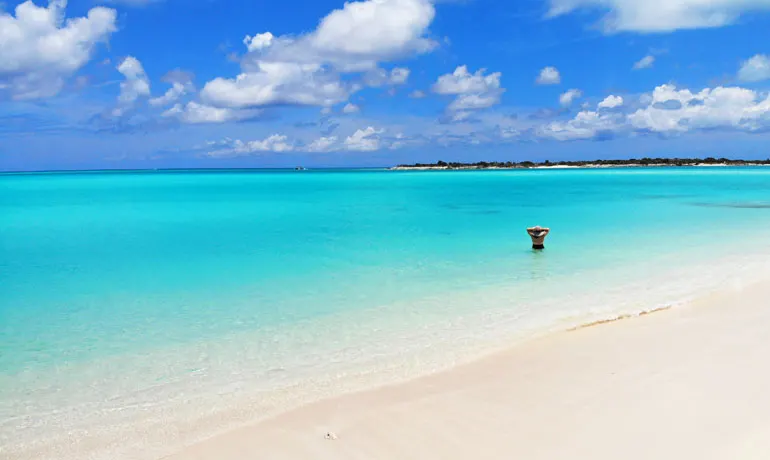 13. Start a side hustle
Working a side hustle is a great way to save up for vacation. This method for funding your vacation savings account could even bring you the opportunity to travel more often.
If you want to bring in some extra income but are limited on time, pick something that's flexible like selling professional services on Fiverr, dog walking or cleaning houses. The sky's the limit here!
Get creative and sell your skills!
14. Get inspired by your destination
Search your vacation destination and find the picture that best represents it. Save it to your phone and set it as your background.
Talk about motivation to save! Every time you log into your phone, you'll see your vacation and be extra motivated to complete your vacation savings plan. This may seem silly, but trust me it works!
15. Stay focused
This all sounds good, but as humans we're typically motivated at the beginning of a goal and lose energy as time passes. Well here's the part where you write down your vacation savings goals on multiple index cards.
Set them in places that you'll see them, like your bathroom mirror, your car, your desk at work. By continually seeing your destination (plus you've got that home screen pic), you'll be reminded to make smart spending decisions so you can afford your vacation.
Download your free printable: vacation savings plan checklist
Download this checklist to start saving money to travel so you can go as many places as your heart desires! Use the checklist to follow the steps above and check off each item as your savings grows.
Let's review your vacation savings plan: how to save money for travel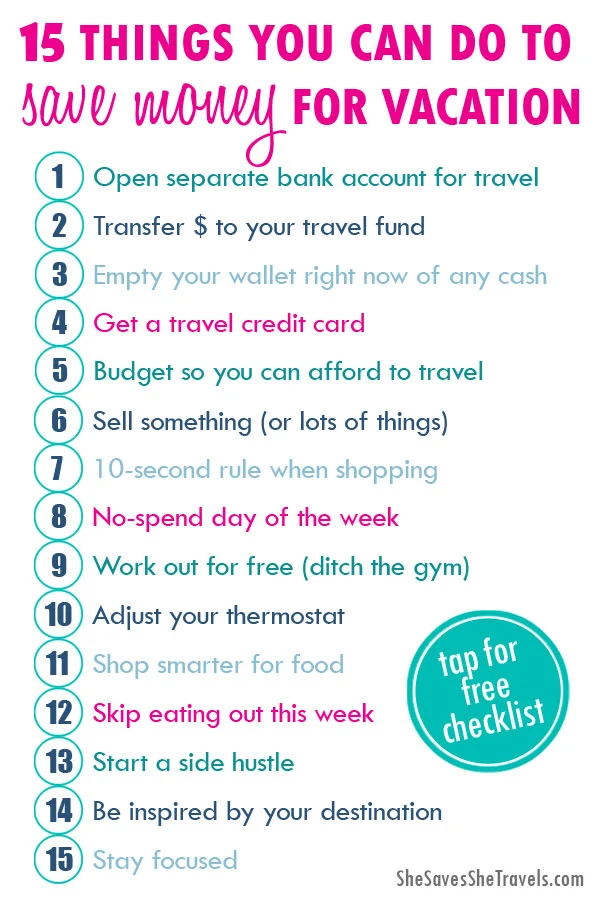 So are you ready to save up for that trip?
Using the strategies above you'll grow that vacation savings in no time!
Little changes can make a big difference in growing your vacation fund. I'm excited for you to take action and make that vacation happen! Tell me in the comments below, which of these strategies are you most excited about?