We're taught saving money is good, right? But for what? Well as a personal finance and travel blog, you miiight just know where I'm going with this. But it's not all travel! I had some fun with it and came up with huge list. Here's a list of 100 things you could save up for.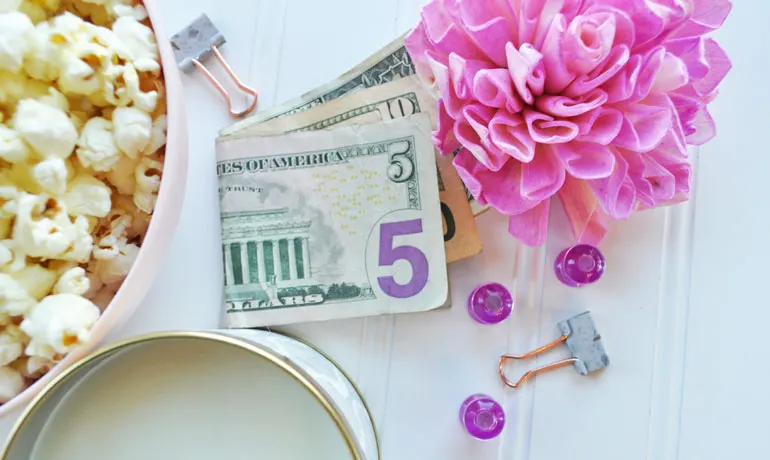 This post may contain affiliate links. For more info, see my disclosures.
And yes, there's some basics in here like saving money for retirement. A house, car, and even your dream vacation. But what else should be on a list of things to save up for?
Well, let's dive in!
Best things to save up for: paying for your next trip
Because I'm a dreamer and am actively checking places off my travel bucket list, I'll start with travel. Here are different types of travel that are worth saving for.
Family vacation
Couples vacation
Honeymoon
Anniversary trip
The trip you've been dreaming about since you were a kid
Gifting your parents with a family trip
Trip to see your favorite sports' team play
A mega trip around the world
Read next:
Exactly How to Save Money for Travel (your vacation savings plan)
101 Travel Bucket List Ideas

We'll get to more fun stuff later. Here are more practical things you might want to be saving for.
Saving up for an emergency fund
We all know life happens and unexpected situation arise. Well many of those can be expensive! While there are a bazillion reasons why saving up for an emergency fund is a great idea, here are some that make the most sense.
Emergency fund
You lose your job
New refrigerator (or other appliance)
Car repairs
Health issues
Getting new brakes
Pet surgery
A new mattress
Other practical things you should be saving up for
I mean, you probably didn't think I could create an article about saving money without mentioning retirement, right? Retirement is at the top of the list of practical things you want to save for!
Retirement
Health expenses when you're older and need long-term medical care ( like a nursing home)
New car
Spouse/partner's new car
Taxes
Read next:
6 Steps to Build an Emergency Fund
55 Ways to Save Money
Things to save up for related to your home
Being a homeowner can be expensive with a capital 'E!' But saving now for upcoming projects and maintenance can help you tackle that ever-growing to-do list!
Down payment for a house
Buying your house with cash (whaaaaat?)
That fantastic new kitchen table you've been eyeing
Bathroom remodel
Master suite expansion
Landscaping
A new garden
In-ground swimming pool
Outdoor shed
New lawn mower (or robot lawn mower)
Finish your basement
Getting your carpets cleaned
Getting your windows cleaned
New furniture
New TV
Robot vacuum
A home security system
Paint the exterior of your home (finally time to get that fun colored door you've always wanted)
New furnace
New water heater
Updated windows
New roof
Literally any other home maintenance that might pop up
You might also be interested in: 10 Reasons to Save and 8 Ways to Make it Happen
Alright, let's get back to the fun stuff for a bit!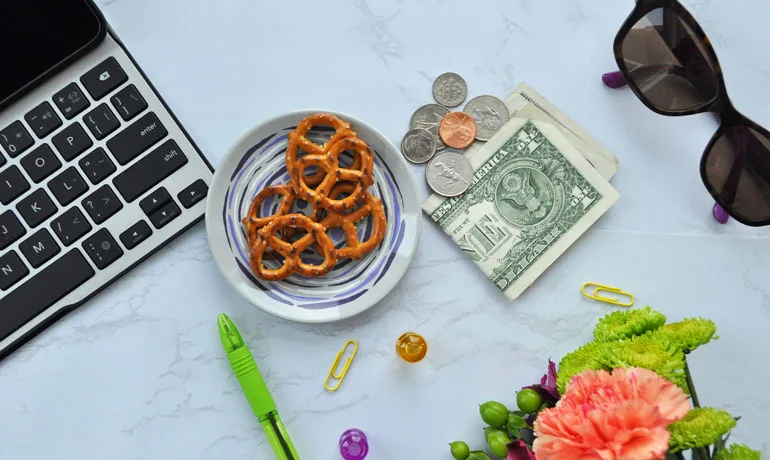 New Technology
It's updating all. the. time. If you're big into technology, you'll want to make sure you factor this into your savings goals.
New phone
New computer/laptop
Drone
Camera equipment
Really any other kind of new tech you're into
Fun things to save up for: hobbies & recreation
Having fun can get expensive! Better start saving up for these so you can buy when the time is right.
Kayak
Electric scooter
An RV
A boat
ATV, jet ski or other sporty toy
A hot tub
Camping gear
Equipment to start your own winery or brewery
Power tools
Season tickets to you/your significant other's favorite team games
Tickets to a big movie premier or Hollywood awards show
New gaming system
Powered paraglider
Whatever other hobby gear and supplies you desire
Treat your money like the tool that it is! You should get to tell your money, that you work hard for, what it should do for you. Want to go on the most epic beach vacation ever? Money will get you there. Want to be debt-free and not owe a single thing to anyone?
Mega bucket list activity
Aside from your travel bucket list, start dreaming about other big things you want to do in life. Then save up for them!
Superbowl tickets
Going to the Olympics
World Cup
Alright as fun as that was to dream, let's knock it back down a notch for more practical things to save up for.
You might also like: Value-based Spending – the Easiest Way to Spend Less Money
More things to save up for: annual payments
Lots of times you can pay for something annually and get a better discount than paying for it monthly. Or the expense is high enough that you don't want it to surprise you and throw off your budget. It's helpful to save up for them in advance.
Annual car registration
Annual membership fees, like Amazon Prime
Life insurance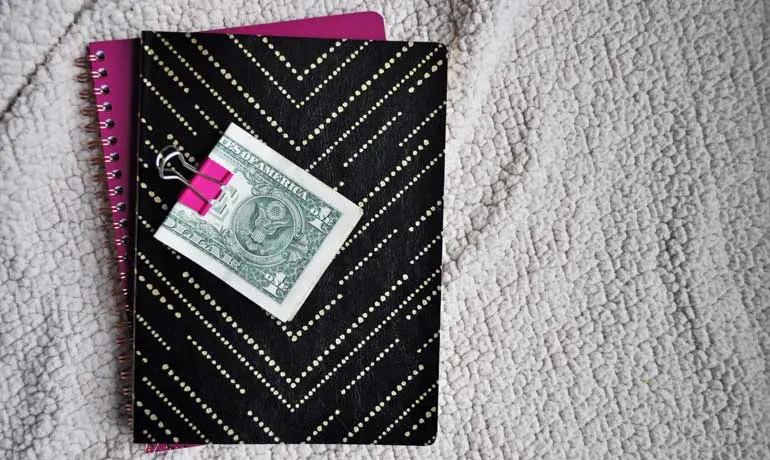 Health and appearance things that you might want to save for now
You do you! Sometimes you'll want to make changes to your health and appearance that will cost you a chunk of change. Here are some examples.
Teeth aligners for your best smile
Vision surgery
Laser hair surgery
Other elective surgery like plastic surgery
Large tattoo
Home gym
New bicycle
Things to save up for: having kids!
I mean, nobody ever said having kids was cheap. Saving up to have a baby is only the beginning.
Having a baby
Fertility treatment
Kids college funds
Back to school shopping
Swing set for your kids
Kids birthday parties
Fancy kids toys, like a power wheels
Kids sports and activities
Christmas/Hanukkah
New Christmas tree
New pet (equally for you and your kids, obvi)
Read next: How to Stop Fighting Over Money (do this so you're both happy)
Saving up for your future
Aside from retirement, there's plenty of things you might want to save for related to your future.
Going back to college
Further training to advance your career
An online class or training to start a business
Equipment for your side hustle
Supplies to start an Etsy shop
Real estate investment property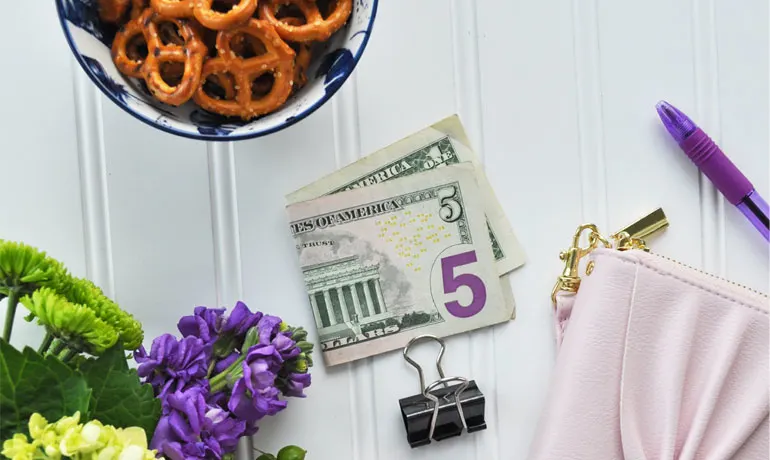 To better the world
Here are some fun ideas to save up your money to help others.
Start a scholarship fund
Make a big impact in a charity through a large donation
Help to bring water to those born in regions who don't have it
More fun things to save up for: lavish items
Let's go big or go home here! A few things that you'll want to save for if you want to live an extravagant life might be:
A horse and stable
Vacation home
Private island
An airplane
Saving money is important. Hopefully this list is evidence that you can save up for fun stuff or the practical (and sometimes boring) stuff, too.
If you want more free guides, check out these resources on how to save money.
Now, what are you saving for? Drop it in the comments below!
Want more money content? Here you go…
How to Pay Off Debt: 27 Realistic Ways to Kick Debt to the Curb
Budgeting 101: How to Make a Budget in 3 Simple Steps
16 Creative Ways to Save Money Every Month
How to Save $1000 in 30 Days or Less