You want to save $1000. Probably fast. But how? Well there's a ton of ways to do it – and it will take some work. But it's totally possible to save $1000! I'll show you how to do it in just 30 days.
So whether your goal is to save up for that awesome vacation, pay some bills, repair your car or get out of debt, building that savings is easier than you think!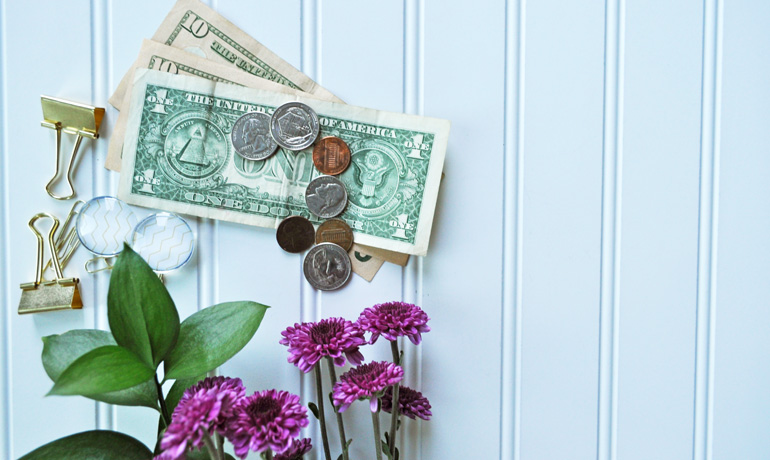 This post may contain affiliate links. For more info, see my disclosures.
How to save $1000 Fast
Okay so to save $1000 you'll need to do 2 things…
Cut back your spending
Make more money
Or a combination of both
Both is usually the fastest option. But let's dive in to both to give you options! (I'm going to guess you like options, right?)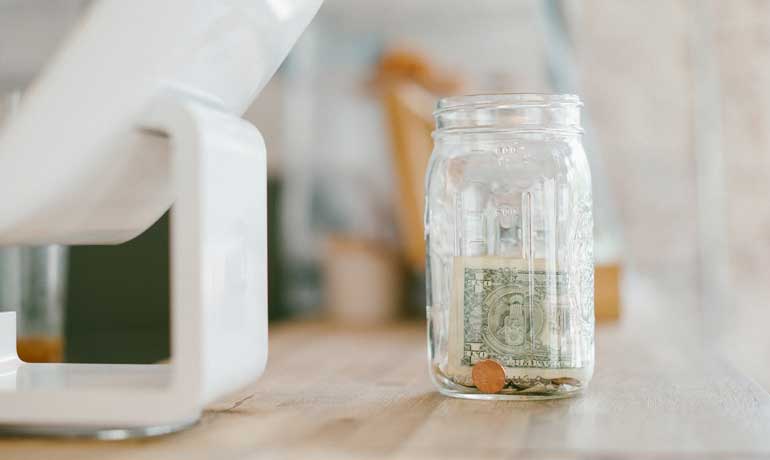 Read next: Budgeting 101: How to Make a Budget in 3 Simple Steps
Save $1000 fast – cut back your spending
Stop eating out – $150
Okay, you might have heard this before, but it can be really difficult to actually do. Like if you hate cooking…or are pressed for time…or love to socialize…or just love amazing food, I get it!
And I'm not saying to stop eating out forever. But I am saying that if you're trying to save $1000 fast, then stop eating out. Restaurants and fast food can really add up!
Let's say you eat out as much as the 'average' American, which is 2-3 times a week. Then let's say you spend $15 to eat out during each meal.
So 2.5 per week x 15 x 4 weeks in a month = $150. If you have a spouse, that's $300 a month! And kids? Even more.
Now I don't know what you're currently spending eating out, but $150 sacrifice for a month and you're 15% of the way to your $1000 goal.
Boom!
Related reads:
55 ways to save money
Why is budgeting important? 7 reasons you need a budget (now)
Stop drinking soda – $55
Listen, I know old habits are hard to break. I personally broke this habit 7 years ago and it was difficult! But in this scenario let's say you're a light soda drinker. Like 1-2 per day.
So in this example you also buy one soda every workday of the month from a vending machine for $1. (Let's face it, a soda for a buck is hard to find but go with me here.) On average, that's about $20 that you're spending on the vending machine. Plus you might buy a 12-pack or two for soda at home, that could be another $10.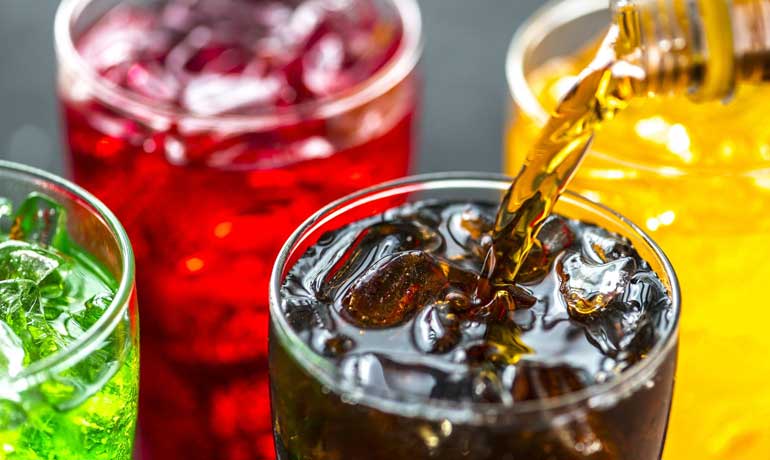 Then let's say a soda costs you $2.50 each time you eat out. (Probably more, just go with it…) If you're anything like the average American, you might be eating out 2.5 times per week or 10 times per month. That's another $25 per month.
That's $55 savings on soda in a month's time. And I know it's hard to cut it out. But how much do you want to save money fast?
Do a pantry challenge – $300
Okay so you probably have heard about saving money on food. Well here's the thing. The average American family of 4 with young kids spends $720 per month on groceries. (source)
I really feel like that's a lot and there are ways to save on groceries so you're not spending the average amount each month.
However, for the purposes of this experiment, let's say you do spend that average. Well here's your task: buy as little food as possible this month. Shop your pantry and plan your meals out. Yes, it takes work. But the savings will be worth it.
Tips to do a pantry challenge:
Instead of going to the store weekly, see how long you can stretch between trips.
Plan to buy fresh produce and dairy as needed (but note 1st tip above!)
Make the food you have in your house, instead of what sounds good.
Get creative! You're not participating on a cooking show challenge, so your meals can be a bit random. That's okay!
My family doesn't spend close to the national average on groceries. Yet last time we did the challenge we saved over $300!
You're here because you want to know how to save money on groceries. I have some solid advice and a few tricks up my sleeve to help you out. But first I'll be honest with you. I'm not someone who goes to the grocery store, gets an entire cart of food and pays $6.30 for it.
How to save $1000 – make more money
Okay so obviously increasing your income sounds awesome…because it's sometimes easier to make extra money than to find extra savings. But how do you actually do it? Well there's many ways to make more money fast, if you're a little creative. Here are a few ideas for you.
Hustle, baby
Yes, you'v probably heard about getting a side hustle (pretty much everywhere), but where do you find the time? And what do you do to actually make extra money on the side?
Let me first ask – how much does saving $1000 mean to you? As the saying goes, "if it's important enough, you'll find a way. If not, you'll find an excuse!"
So, put a pause on your favorite TV show this month. Or spend 30 less minutes a day on social media to get your hustle on.
You might also like:
How to save money for travel: your vacation savings plan
100 interesting and practical things to save money for
10 reasons to save money & 8 ways to make it happen

Sell your services online – earn $200+
You have skills and abilities you can use to make money. (Yes, YOU!) Whether it's a skill you use everyday in your job, or something else you've learned in life, it's time to put it to use in a side hustle.
Check out the sites Upwork, Freelancer or Fiverr. There are companies and individuals looking to hire you for your skills. Anything from creating spreadsheets to building logos or proofreading books. There's a market for every digital skill!
If you want to start down this path, check out Brendan Lee's guide to making some serious cash from freelancing. He made $4000 his first month!
Depending on the service you're selling and the effort you put into it, you can easily make more than $200 this month. Give it a shot!
Help people with their pets – $200+
Okay, if you're an animal lover, here are 2 ideas that you can make a really decent income!
Join Rover.com and become a dog walker, a pet sitter (at someone else's place) or pet boarding (at your home). On Rover's website, they brag that dog walkers can make up to $1000 per month. What?!?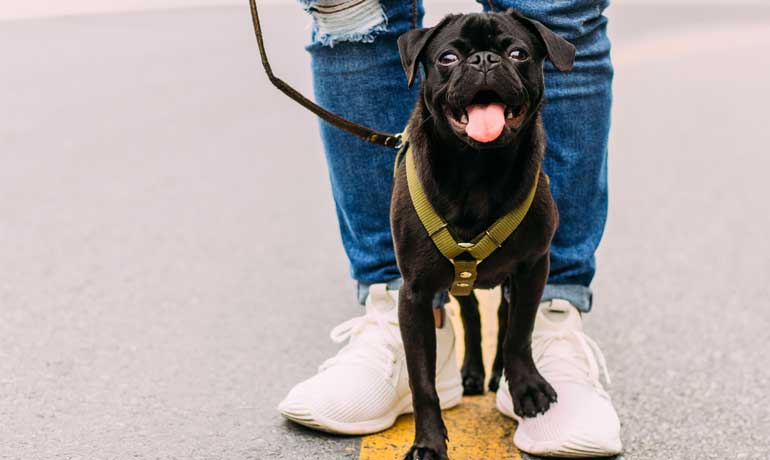 Now on the other end of things (literally), you could earn some $200 a month easily by scooping dog waste in your neighborhood.
If 5 families in your area paid you $10 per week to scoop poo, you'd make $200 in a month. Easy, right? It would likely only take a couple hours each week to do 5 yards.
Make it simple by marketing yourself and your services on Facebook Marketplace or the Nextdoor app.
You might also like:
How to stop fighting over money (do this so you're both happy)
How to stop impulse buying
Clean out your place and sell some stuff – $100+
Okay so this one just miiiight be something you've been wanting to do for awhile – clear out old stuff. So put some dance party music on and search your home for all the things need to go.
Think anything you don't use, don't need or doesn't bring you joy…according to the KonMari method of reducing possessions. I've done this several times over the last few years and it's always amazing what I find I can give up.
Yes, somebody else needs that extra end table. And someone out there is looking for that old plant stand. Someone needs your nice pumps that you simply don't wear anymore. And there's always someone looking for a good deal on a beautiful handbag.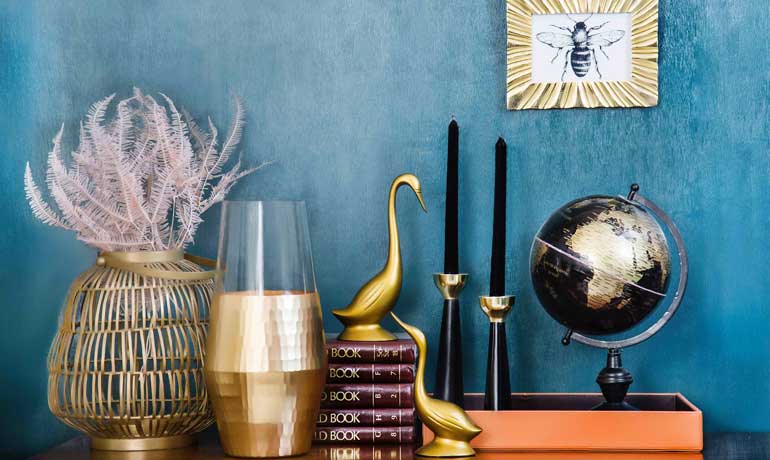 So spend an afternoon looking through your home, sorting through closets, storage spaces and every other place you can think of for something to sell. Then, list them on Facebook Marketplace, Nextdoor, Mercari (for clothing) or local consignment stores.
Honestly this one is hard to put an estimate to, depending on the quality of items and how much you sell. But let's say you can sell quite a few smaller items or a couple larger value items. It's pretty easy to make at least $100 with just a little effort.
Oh and the stuff that doesn't sell? Donate it to those in need instead of pitching it in the trash. You'll feel better about it.
Open a new checking account – $50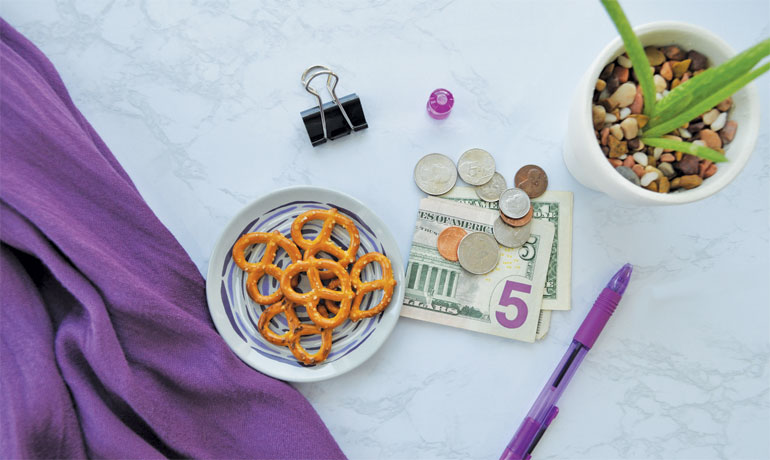 So with all the money you're making this month, you're going to need a place to put it. Not to mention you can add $50 to your savings this month by opening up a new checking account. Win-win, right?
So here's the deal: when you open a new account through SoFi and fund it with $100 within 14 days, you'll get a $50 bonus for opening your account.
Yep – free $50!
You should definitely check out all their program details, because they could definitely change. But as of the publishing of this article, here are my favorite perks of a SoFi account:
No monthly maintenance fees (i.e. lame bank fees)
Totally digital account, but you'll get a debit card to use on purchases and at ATMs
1.6% APY interest rate (which is really good for a regular savings account!)
$50 bonus offer for funding your account. Plus if you refer your friends and family, you'll get $50 for every friend you refer. (Yay!)
Here's the link to open your SoFi account and get $50.
How to save $1000 fast – a recap
Here's your game plan:
Cut your spending by stop eating out, stop drinking soda (or coffee!) and doing a pantry challenge. Next increase your income through a side hustle online, helping people with their pets and selling some old stuff you're not using.
Then grab your $50 bonus with SoFi to top it all off.
Okay so if you do everything on this list, and only save or earn the minimum, you will save $1055. And I know you have it in you to stretch that savings even further.
And we didn't even get to stopping subscriptions, cutting back on entertainment expenses and other lifestyle choices that can save you money. Check out these 55 ways to save money to boost your savings!
Will it take effort? Yea. Will it be worth it? Absolutely!
Found this article helpful? Pin it!