Budgeting can make you wanna pull your hair out. Or just throw your arms up in complete frustration. Well if you've tried to stick to a budget and just haven't been able to, these tips are for you!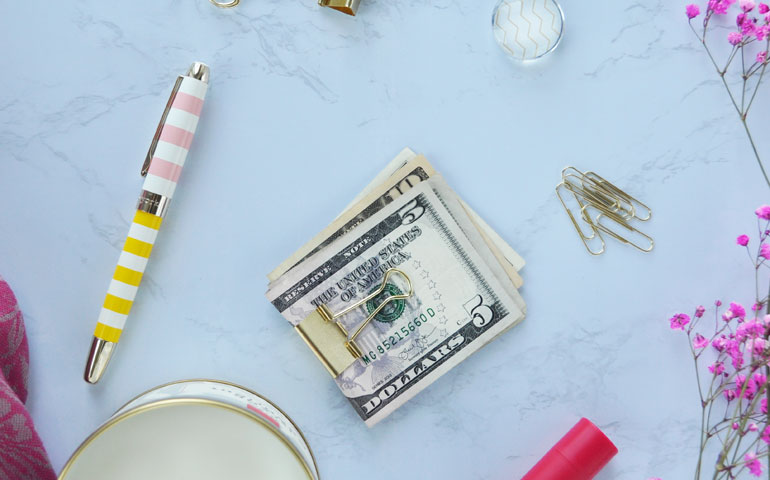 This post may contain affiliate links. For more info, see my disclosures.
It makes sense that only 32% of Americans use a monthly budget because it can seem like such a daunting task. Like you spend the time to create a budget, think you have it all set up, then you get to the end of the month and it didn't turn out at all as you expected.
I hear you – I've been there! But the good news is that budgeting doesn't have to be hard – really! With these simple ways to stick to a budget, you'll go from fed up to taking control of your money in no time.
If you're new to budgeting, check out this guide on how to get one set up: Budgeting 101.
How to stick to a budget: 15 things to do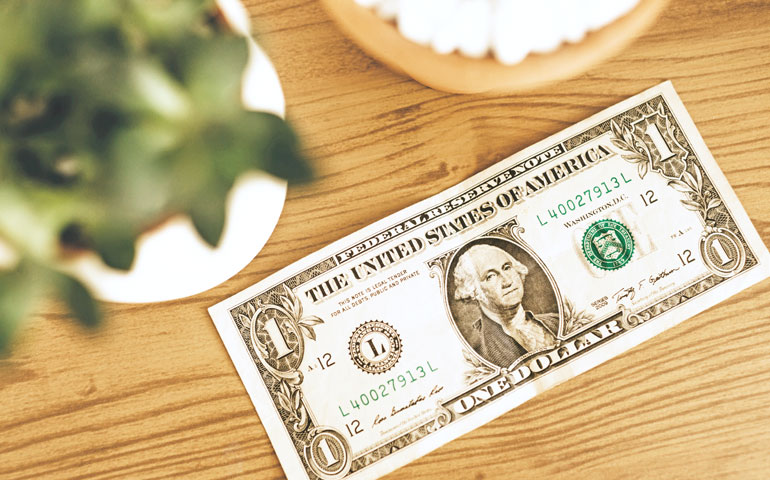 1. Know your 'why'
The #1 way you'll be successful in sticking to a budget is remembering why you're doing it. Are you budgeting to get out of debt? To feel in control of your finances? Maybe you're budgeting so you can go on nice vacations.
Whatever your reason, remind yourself when you're struggling of your why.
That simple thing will keep you motivated and moving forward with your finances.
2. Make your budget realistic
As a money coach, I've seen this over and over again. You start a budget and cut back all the things. Then you're feeling too restrictive so you go over on a budget category. Then another. And another.
Next thing you know, you've overspent big time, are feeling defeated and just stop budgeting.
Instead, make your budget realistic. Cut back in some areas, but not everything all at once. Keeping your budget attainable and realistic is the key.
Related read: 20 Budgeting Skills You Need to Crush Your Money Goals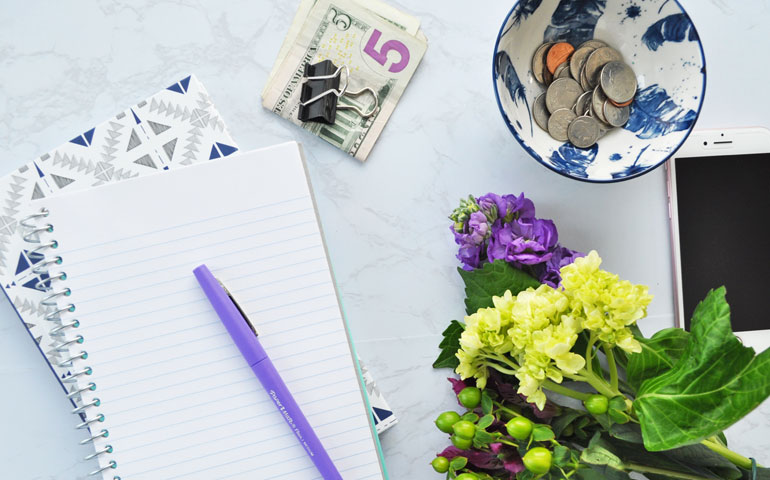 3. Automate your money
Spend less time paying bills and debt, transferring money to savings, etc. by setting up automatic payments and transfers. You're busy and you don't have time to do it all manually. But you also want to be successful with your budget.
So automate as much as you can. Set up reoccuring transfers at your bank for savings goals. Have debt payments and bills automatically paid from your checking account and and so on.
The less time you have to spend paying bills, the more time you have to spend creating a plan for your money – AKA budgeting!
4. Be consistent with reviewing your budget
Tracking your income and expenses is important in budgeting success. Designating a time of the week or month that you review your numbers can help establish good financial habits. I'd recommend the same day and time each week or month and just reserve that time from any other distractions.
So if the 10th and 30th of the month is what you've chosen, block it off. Or maybe it's every Tuesday night at 8:00 pm. Perfect – put it on your calendar. Have Alexa, Siri or Google set a reminder so you take action and look at your numbers!
Checking your numbers often and consistently will help ensure you can stick to your budget.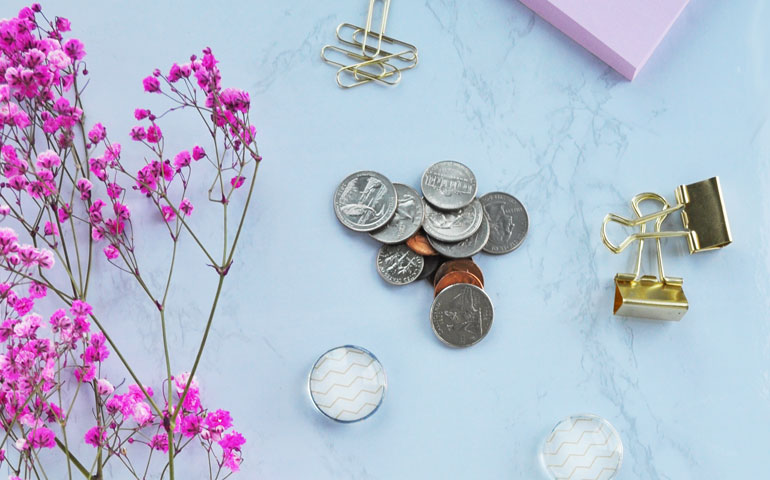 5. Be flexible and make adjustments
With regular budget check-ins, you might find that there's area of your budget that are trending higher or lower than expected. This is the time to make adjustments to ensure the overall budget stays on track.
For example, if you bought a new pair of shoes for $40 that you weren't expecting, take some money from another budget to cover it. Just make sure to take it from another flexible category (like entertainment or eating out) instead of an essential item or bill (like a car payment or electric bill).
And be sure to start a new budget each month. With holidays, vacations and seasonal purchases, each month will likely look a little bit different.
6. Stop impulse buying
Speaking of new shoes, impulse purchases can be a huge budget buster. Marketing messages are always tempting us to spend more, more, more. Resist the urge to spend when you are reaching for your card. Double-think each purchase, and do a budget check-in before you buy something you weren't planning.
Less exposure to tempation = more success. For tips to tackle this habit head-on, check out these 6 ways to stop impulse buying.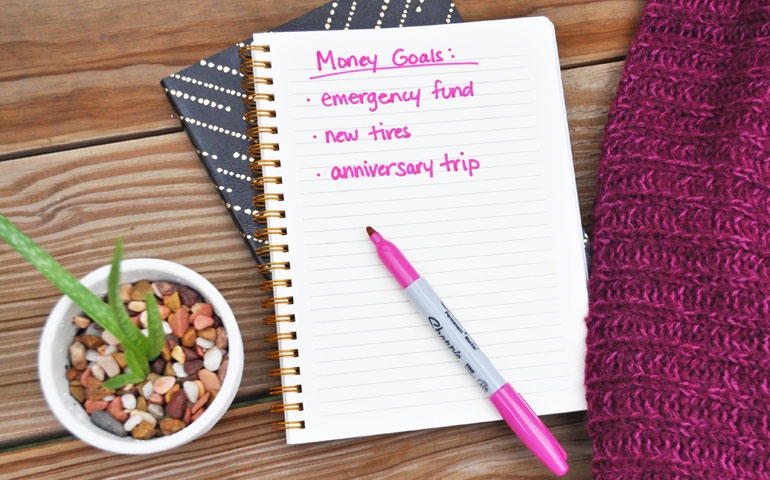 7. Get new hobbies
If shopping or dining out are your main hobbies right now, consider how much of your money is going to those hobbies. Then remember your why and consider if you want to cut back in those areas and find new hobbies.
It's a lot easier to stay on budget if you're spending less.
Try some new free or low-cost hobbies, like outdoor exercising, doing bake-offs with friends from home or new DIY projects. It can literally be anything that will help you stick to your budget while also bringing you joy!
8. Give yourself 'fun' money
I know, I know I just went over how to cut back. But here's the deal. If you cut back too much you'll get bored, overwhelmed and quit budgeting. Well this article is all about how to stick to a budget, and this one is key!
My husband and I allocate some money as 'fun' money each month in our budget. Fun money is for literally anything. I might use it for happy hours with friends, new makeup or a book on audible. Last year for several months I saved it and used it for excursions for a trip to Belize – now that was fun!
Most other areas of my personal budget are planned each month. But the fun money is for the extra's! It's all about being intentional with your money and creating balance in your life.
Also, this has been the key to stop fighting over money in our marriage. I don't care what he spends his fun money on, he doesn't care how I spend mine!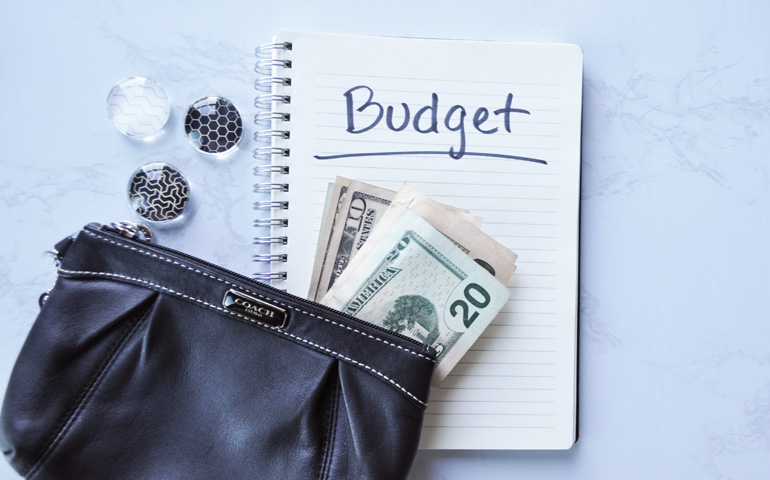 9. Get comfortable saying 'no'
Now I'd love to say that budgets aren't restrictive, but sometimes they just feel like it. After all, the same spending patterns that existed pre-budget days probably won't work if you're trying to get your finances in order now.
But you can put a priority on what's important to you now (and in the future) and spend your money accordingly. That also means saying no to things that pop up or simply aren't in the budget.
Friends invite you out to dinner and a movie? "Sorry – not this time!" Kids want that extra toy at the store? "Nope!" Your friend who has an MLM is running a sale right now and wants you to buy? "Now's not a good time for me."
You get the point. During these hard decisions, remember your why! This is exactly how to stick to a budget and take control of your money.
10. Get thrifty
This one's all about thinking differently about the things you have, or the places you'd naturally go to acquire items. So instead of running to Target for home decor, check out Facebook Marketplace or NextDoor.
Consider a nice consignment shop for new workout clothes or kids shoes instead of buying new from a retail store. And for the love of all budgeting things, search Pinterest for DIY-anything!
Get thrifty and ask yourself these 3 questions before you buy something brand new:
Do I need it?
Is there something I already have that would accomplish the same thing?
Can I buy it used somewhere to avoid the new price tag?
Being creative with your resources and really thinking about all your buying options can save you big time – and help you stay on budget!
How to stick to a budget – progress, not perfection!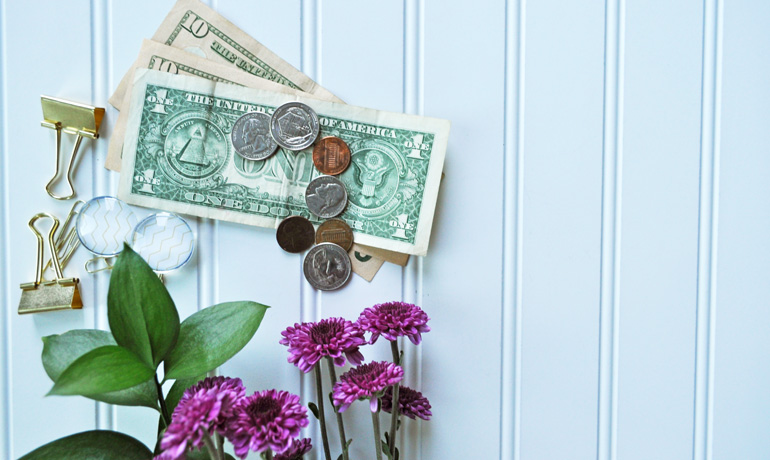 11. Keep your money in front of you
By keeping your money goals in front of you, you'll be reminded regularly what you're working towards.
Some people make a money vision board. Others put budgeting goals on post-it notes and post them on the bathroom mirror. You could also add a visual to your phone lock screen.
Get creative and have fun. The point is keeping a constant reminder of your goals. It will build up your willpower and remind you of your why, which are powerful money mindset tools to stay on track with your budget.
12. Track your progress
If you've got a big goal you're working towards – like paying down debt, building an emergency fund or saving up for a big trip, track your progress along the way.
I like these savings goal trackers from Etsy. For just a couple bucks you can download and print them. Then color in each milestone as you get closer to your goal.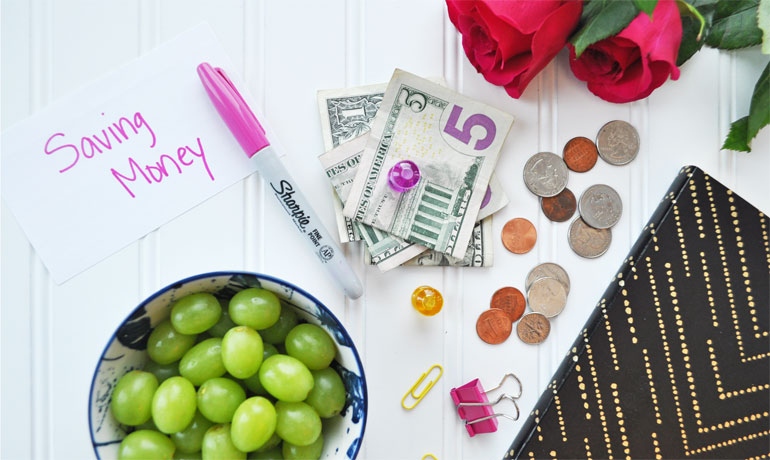 13. Get an accountability partner
Okay so if you have a spouse or significant other, use them as an accountability partner to stay on track with your budget. Or ask your mom, sister or a close friend to help you out.
Share your big goal with them. Then periodically tell them what you're working on now to get you to that big goal. Ask them to text you and check in. And reach out to get their opinion if you're pondering a purchase.
There's strength in numbers, and the support is incredibly helpful when you're trying to stick to a budget.
14. Celebrate your wins
This one is huge! Budgeting is a balancing act and when you celebrate along the way it creates motemtum to continue sticking to your budget.
Try this: make yourself a deal connected to a goal and keep it. For instance, if you stick to 3 budget categories this month, you treat yourself to ice cream. After all, you worked hard for it!
Or in a bigger scenario, if you pay off a large debt, you get to go on a weekend getaway! Talk about motivation!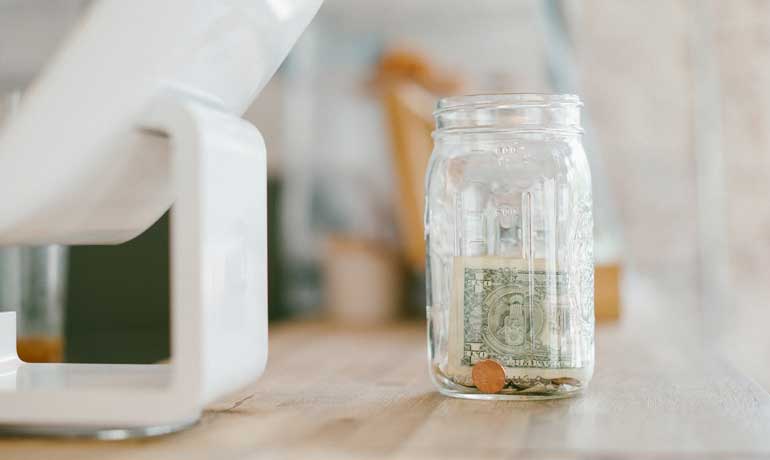 15. If you're struggling, give yourself some grace
Listen, I've been there. You're tracking your spending and things are looking good them BOOM! Life smacks you in the face, something unexpected happens and throws off your budget.
Just be honest with yourself and your situation. And learn from your mistakes! If you've overspent on eating out, that's within your control. If you have a car maintenance bill that hit unexpectedly, that's another story!
Also, if you don't have one now, I'd recommend adding a safety net in your checking account as a backup. Could be $50, $200 or $1000. Whatever you feel most comfortable with. That buffer is there for small 'whoops' situations.
And having an emergency fund is important so you don't get thrown off and go down a debt spiral. Check out how to build an emergency fund here.
How to stick to a budget – that's a wrap!
Budgeting is all about balancing money with priorities and finding what works best for you. It usually takes 3-6 months of consistent budgeting to get a good handle on it.
Stick with it, follow these tips and remember your why!
Want more money advice?
How to Get Out of Debt: 27 Realistic Ways to Kick Debt to the Curb
15 Powerful Strategies for Budgeting to Overcome Your Money Woes
How to Save $1000 in 30 Days or Less
Find this article helpful? Save it for later or share it on social media.