Are you a trip taker? Or is vacay more your style? Wondering what the difference is between a trip vs vacation? Well they're actually very different!
Which is better? And why does it all matter anyhow?
Well by the end of this article you'll know exactly what kind of adventure you're going on, and how to go into it with the right expectations.
Spoiler alert! One option is not better than the other. Sometimes you may need to take a vacation, and other times a trip will be good for you. Okay, let's get into it.
Trip vs vacation – what's the difference?
Life's a trip. Just kidding. This is a trip:
A trip is going to a destination with an intention. You're going to a specific place to do a specific thing, or list of activities. So a trip could be taking your kids to Disney. Or visiting your cousins in southern California.
But here's the other thing about a trip – it's fun, but there's also an element of stress or work involved.
For instance, if you're taking your kids to Disney World in Florida, you're on a trip. You'll wrangle your kids through the airport and prevent strangers from stealing them everywhere you go.
You'll likely need to sunblock them, pack lunches, clean faces, check up on them, etc. If they're older, you'll have to listen to them argue or complain that they're not getting their way. Or that they're bored.
You know, all that fun stuff.
So if your time away sounds like things that you do on a daily basis, just at a different destination, you're on a trip.
You might also like: Travel bucket list ideas – how to create your ultimate bucket list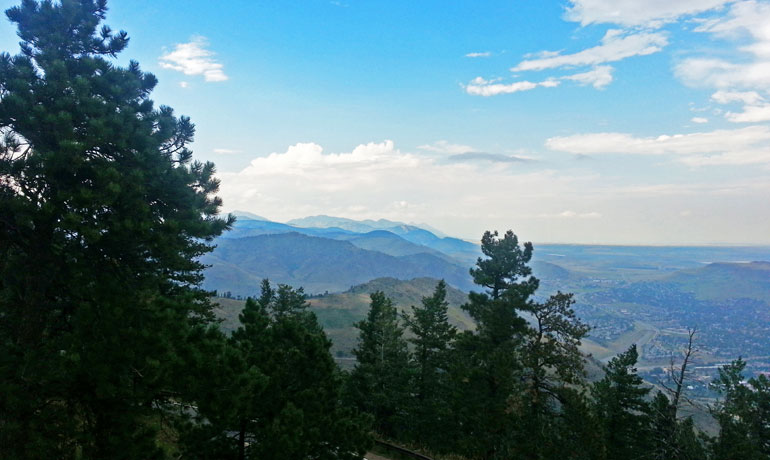 Or, let's say you're taking an epic road trip through the mountains in the western U.S. You've got 6 specific stops you want to make at various sights and national parks.
You have an itinerary of what you're doing and when. Because each destination has set hours they're open and closed and you have nightly accommodations along the way. So let's consider this a trip.
Yes, you're having fun exploring new parts of the world and that's exciting! But having a list of things to do and places to be means this is a trip.
Set your trip expectations
Trips are great! They're a break from the everyday norm. And if you're traveling with kids, family trips are wonderful building blocks of childhood.
There will be moments of extreme joy, and moments of stress. When you're stressed, remember why you took the trip in the first place. This will help you to realize why you're there, and that it will be worth it.
By knowing you'll encounter stressful moments, and working through them when they come, you'll be happier with yourself and the experience after they're over.
Vacation: you do you
A vacation, on the other hand, is a place to relax and get away from life's daily stressors. You fill your days with the things you want to do, not the things you have to do.
When you go on vacation, you're going to a place you can break free from your routine. You're there to enjoy yourself and the people you're traveling with.
For example, a vacation is hitting a beach and listening to the waves crashing on the shore. All day long. It's sipping cocktails with little umbrellas in them, while reading a book or napping (gasp!) in the middle of the day.
Or, it's camping (or glamping!) and breathing in the fresh mountain air in a place that allows you to clear your head. Somewhere you find joy and relaxation. A place that brings you peace. You have no work, no chores and no responsibilities.
The point is, a vacation is exactly what you want it to be.
Related reads:
45 signs you need a vacation
Why taking vacations makes you happier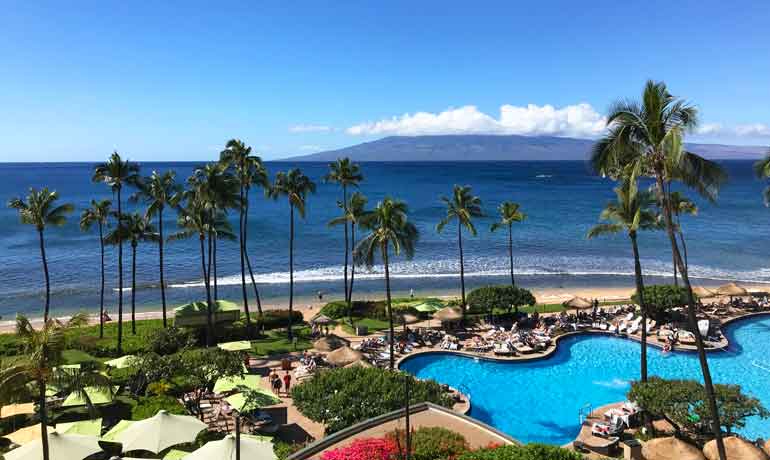 Want to head to a major league baseball game? Vacation. Want to walk the cobblestone streets of Paris? Vacation.
A vacation should make you feel refreshed. When you get back home, you'll feel ready to tackle life again!
Vacation expectations
You can go into vacation knowing that this is your time. The time that you saved for, and that you deserve. Expect it to be great!
I don't want to paint the picture of perfection here – like rainbows and butterflies will surround you as you roam new lands and fly to your destination stress-free. Because unexpected things can happen.
But go into your vacation with the expectation that you should fill your time with things that you want to do, and keep that a priority so you can have the best vacation ever.
Let's add one more: trip vs travel
So at this point we've compared trip vs vacation, but how does travel fit into this? You might be wondering if there's a difference between trip vs travel. And travel vs vacation.
Actually, it's really simple. Whether you're going on a trip or taking a vacation, you're likely traveling, too.
Traveling is exploring a new destination, learning a new culture or otherwise expanding your view of this world and the people in it.
To travel is to have an experience that will forever change you or your view of the world. Traveling can mean the physical act of getting from one destination to another, or traveling can be the experience you have along the way.
For instance, when you travel across Europe you can do that via bus, train or even backpacking. While you're going from country to country, you're experiencing something new with each stop for gas or overnight stay.
You might find this interesting: Best travel TED Talks that will inspire wanderlust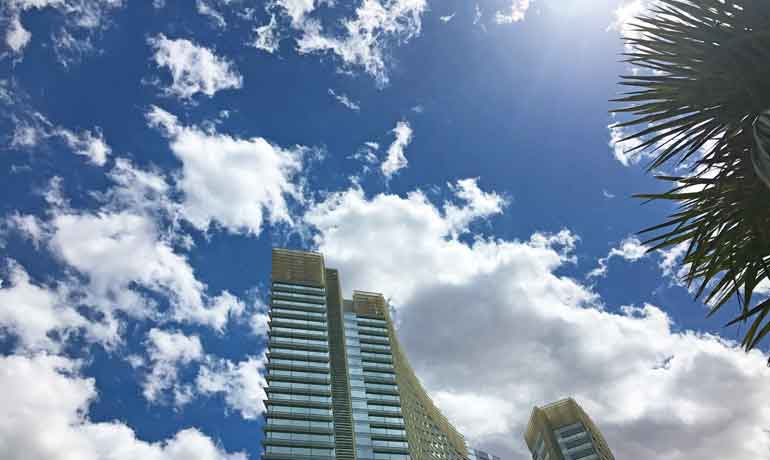 The best thing about using traveling to describe your adventure, is that it works for a trip or vacation. Let me explain.
When you're visiting Disney World with your kids you're traveling because they've likely not been there before. Their views of the world will be forever changed (maybe in a magical way) because they're experiencing a new environment. Your kids are seeing new people and places and taking it back with them.
You can also say that vacationing and traveling are interchangeable. It's possible to vacation while having a stress-free experience in a completely new location. You can visit a new tropical island that's so beautiful you didn't think a place like that on earth could exist. When you return home, you'll be forever changed by the beauty of this world. That's what travel is all about!
So, trip vs vacation – how are you traveling?
Let's recap…
A vacation is going away to truly relax. In fact, the most important decision you might make is where you're going for dinner.
And parents, listen up. If there are kids in tow, it's not a vacation. It's a trip.
I mean, for the kids it's definitely vacation. They don't have to go to school (or daycare) and they'll likely have off bedtimes, extra snacks or treats and undoubtedly more fun than usual.
Thinking back to when I was a kid, driving though Mount Rushmore in an old Chevy Suburban, eating sandwiches out of the back and camping. Memories of my childhood I'll not soon forget – was definitely a vacation for me but a trip for my parents!
I'd encourage you to make a point to take a trip and a vacation each year. Both are good for your soul and your health. You'll make incredible memories whether you're taking a trip or vacation.
So next time you travel, are you taking a trip or vacation? Drop your comment below on which you're doing next, or which you prefer! 🙂