It's the age-old question: how should married couples split finances? There are so many ways of making household finances work, and even financial experts are divided on the topic.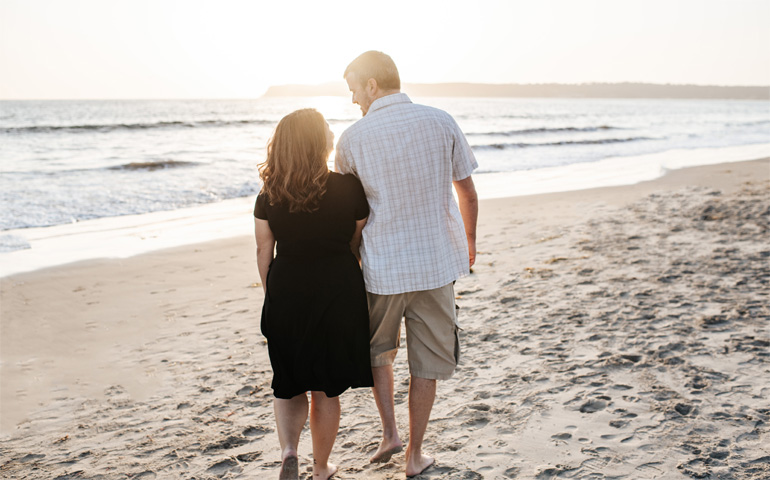 This post may contain affiliate links. For more info, see my disclosures.
After all, money disputes create friction within a marriage. It's no secret that money is the #1 reason for divorce in America.
So, what's the best method for handling marriage and finances? Separate accounts? Joint everything? Or a mix of all of the above?
As a money coach, I've been a bit obsessed with budgeting and all things money, so I know what works in my marriage.
But I wanted to provide the best answer possible to this question, so I reached out to 6 other personal finance bloggers to see how they manage finances in their marriages.
How should married couples split finances?
Here are the answers from the experts on how they do it.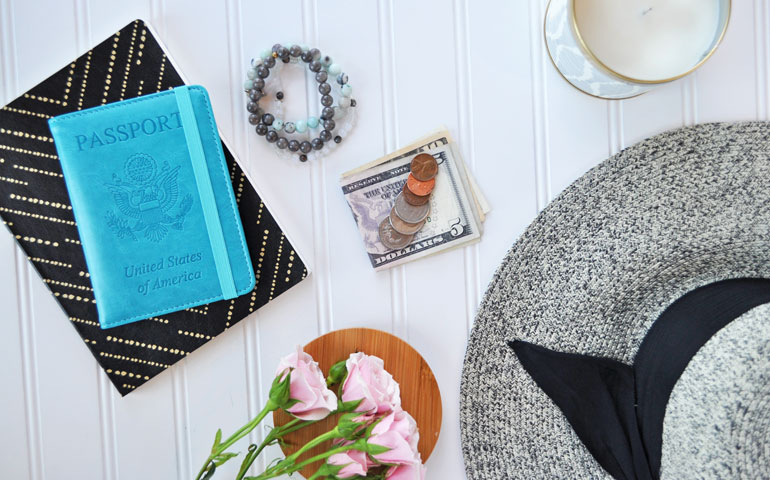 I can see how money can be a stressful factor in a relationship, especially when the couple cannot communicate about it effectively. I still find it funny, however, since my husband and I have never fought or argued about money.
We were high school sweethearts and have known each other for more than 18 years. When we first moved in together back in 2011, we split all our expenses 50/50.
We opened our first joint checking account where we both put the same amount each month to cover all our household expenses. We didn't have any issues doing it this way for 3 years.
When we got married in 2014, we combined all our finances. It's like combining superpowers! Currently, we have one joint checking account where all the money goes in and out for expenses. This has worked well for us also.
I handle all our finances and my husband is completely aware of what's going. We pay ourselves first by automatically maxing out our retirement accounts and we have optimized our expenses so that we can save/invest approximately 50% of our income. We hope to increase that even more in the coming years.
I think the key is communication. We've always been able to openly discuss our finances and more importantly, our goals and dreams.
With our goal of reaching financial independence in 5 years, talking about money has become even more important.
We try to make it fun and have regular sit down "money and life talks" where we map out our short-term and long-term goals as a couple and individually (over wine, of course!). This is to make sure that we're on the same page and that we are supporting each other in reaching those goals.
Real quick – are you stressed, overwhelmed and motivated to change your financial situation? Working with a financial coach can help you crush your money goals fast! Find out more here.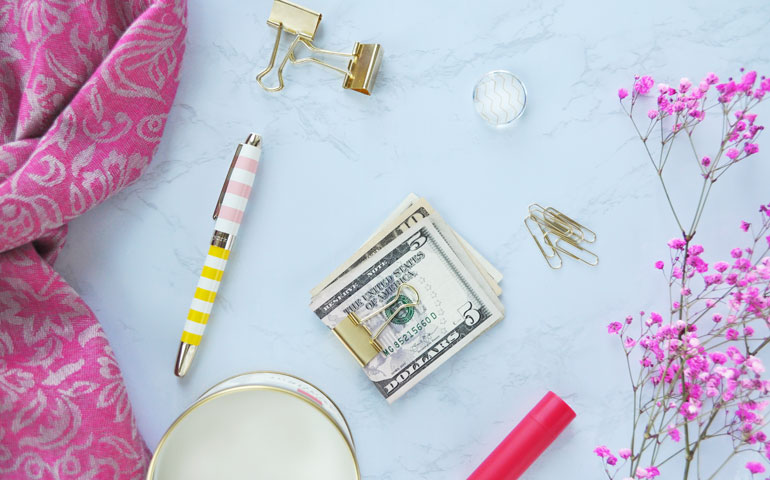 My husband and I manage our money using a hybrid approach. We currently have one main checking account in which both our paychecks are automatically deposited. And we pay all of our monthly necessities from there.
But when it comes to savings, we have opted to have separate savings accounts. We've pretty much always done things this way throughout our marriage.
Having our own savings accounts forces us to talk and make joint decisions about how much we are willing to spend on anything outside of the basic necessities. That is if we want the other person to contribute, of course. It's our own money, that we've worked hard for and we do with it as we please.
This works for us because neither can accuse the other of dipping into the savings without agreement. And that has prevented many unwanted arguments over excess spending, sneaky spending, or controlling behavior from either person.
As for managing the household budget, I have taken on that role. Practically all of our expenses are automated, and my husband is not a fan of tracking expenses, checking balances, or managing accounts online.
Plus, I'm better at it! But, that's no surprise. It's just one more thing to add to the long list of tasks we all take on as superwomen.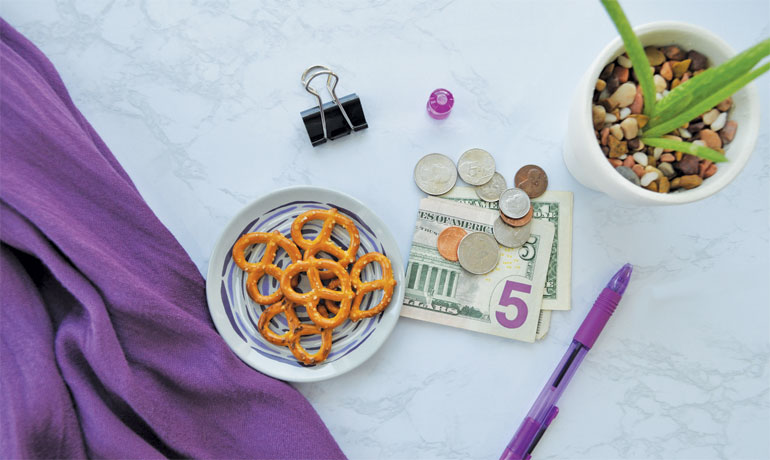 Special for She Saves She Travels readers:
Open a new account through SoFi and fund it with $100 within 14 days, you'll get a $50 bonus for opening your account.
Yep – free $50!
You should definitely check out all their program details, because they could change. As of this article's publication, their money account pays 1.6% APY interest rate and no monthly maintenance fee!
Here's the link to open your SoFi account and get $50.
I'm Minda! I have 3 kids and have been married for 11 years. Money wasn't always easy to manage between my husband and I. Over the years, we've had many heated discussions over money, but we've found a way to manage our money that we are both happy with.
At the beginning of our marriage, my husband briefly tried to manage our finances. I quickly realized my passion for finances and thus I took over. This is how we manage our current finances:
We have an "ultimate budget" that guides our savings and spending. This budget directs where our money is siphoned off to. After payday, some money is automatically diverted into our savings accounts for our emergency and retirement funds.
The remainder of my husband's pay stay in in the checking account for day to day use (paying off credit cards, mortgage payments, childcare expenses, gas, groceries etc.) As for the rest of my paycheck – we save it for future expenses such as our lump sum payments for property taxes, house/car insurance, house repairs, car repairs, vacation fund etc.
We have joint accounts that we use for our day to day family and household expenses and we each have our own accounts that we use for personal spending. We take care of our own investments as well.
Our system works really well for us! Even though I'm the one who keeps an eye on our money and manages, we are always talking about our finances.
Related reads:
The 50-30-20 Budgeting Rule – Everything You Need to Know
Why is Budgeting Important? 7 Best Reasons You Need a Budget
How to Save Money on Groceries (advice you haven't heard before)
7 personal finance experts answer the question: "How should married couples split finances?"
So much knowledge here…keep reading about marriage and finances!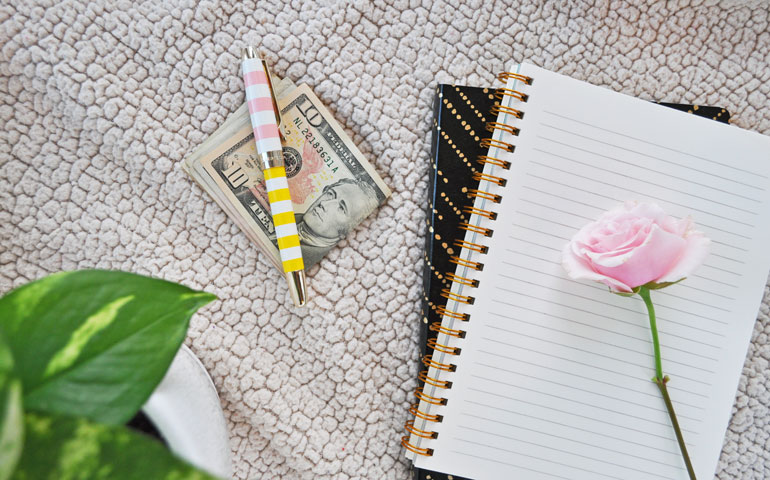 Our finances have slowly evolved over the years, small tweaks here and there, but I am very happy with how we have things set up now.
My husband and I discuss together what we want to do with our money (savings goals, sinking fund needs, etc.). My husband is just not that into managing money, and since I am, I happily took over it all over.
I'm the researcher, the calculator, the forecaster, the planner and the manager, but he is a co-decider on all the big questions and the overall planning.
I use a few different methods & tactics all rolled into one. We take the best part of multiple proven budget plans and rolls them into an easy one-page monthly budget!
What most people find so fascinating about our budget is how the money flows from one account (and when) to another. It's very strategic, very purposeful, and has worked very well for us!
We move forward on our financial goals each and every month, slow and steady wins the race!
Get rich quick schemes are just that, schemes. Do your research, try something, tweak, and try again! Budgeting is for everyone; you just need to find the right fit!
Personal finance and money books that I love:
Nadia with Speaking of Cents
We have been married for 15 years now and when you are together for such a long time, the money management strategy is very much set. In our case, I have always been responsible for finding ways how to spend it wisely and how to get the best value out of our income.
We have traveled and enjoyed our time as a family by following our budgeting strategies and by paying close attention to small things.
We both have separate accounts and it has always been like that. My husband is responsible for the medical, car insurance and I am responsible for the utilities and everyday expenses.
We have always had our finances separate as we do not believe in joint accounts. The money management is done together but accounts have always been separate. The reason is that if for any fraudulent activity or mishap the credit score of one does not get affected.
He has had the role who takes care of the bills for many years but it has changed during the past few years as my kids are older and I have time to take care of the money matters too.
When it comes to investing, we have lost some money here and there trying for different ventures but we have become wiser over the years and now we only commit to something that we feel safe and where we both see the probability of decent growth.
By working together as a team, we have overcome financial setbacks and paid off our house in 3 years. We have been debt-free for many years now and working towards Financial Independence and Early Retirement.
Read next: 55 Ways to Save Money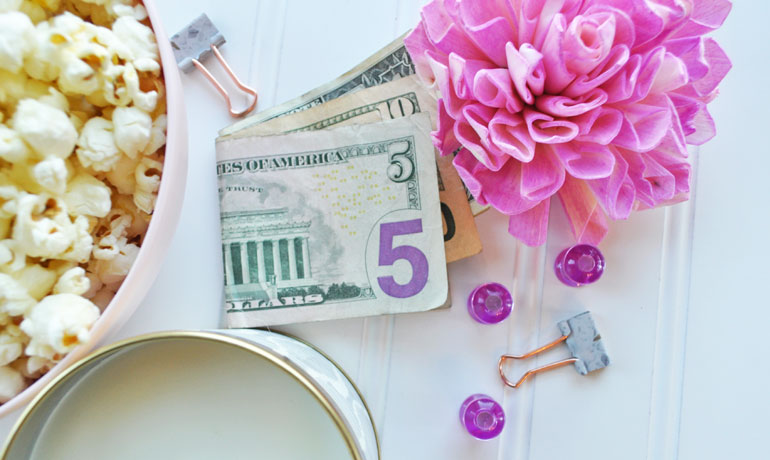 Me (Nikki) with She Saves She Travels
My husband and I have been married 11 years and throughout that time we've tracked almost every penny we've ever spent. So needless to say, we're very in tune with our finances!
We can answer the question: 'how should married couples split finances?' with the method that's worked best for us:
We combined bank accounts as soon as we got married.
Our retirement is transferred from our income before we even see it – savings first!
All our income filters into one main account. From there, we put money in our additional savings and sinking funds.
After that we pay bills – everything possible is paid automatically to eliminate the legwork!
Next we go over what arrives in the mail – usually over cocktails, if I'm being honest!
Next we go through our variable spending to forecast and allocate expenses on a monthly basis.
Then we give ourselves our own 'fun money' (I'll get to that in a bit).
Anything left goes to extra savings goals – like our vacation savings plan!
We set up our budget at the beginning of each month. We sync up expenses and go through mail on a weekly basis to check for extra bills or income that may come in.
A few keys to our budgeting success as a couple that might be helpful:
We automate everything we can.
Using sinking funds have been a lifesaver!
A zero-based budget has worked best for us. We give every dollar we earn each month a job.
As a married couple, splitting our finances into separate spending (fun money) accounts has been huge! It's probably the #1 thing you can do to stop fighting over money. There's no judgment on either side and you both win!
Lastly, I'll say that working together to set and reach financial goals as been critical in our marriage. Back when we were aggressively paying down debt (like credit cards, vehicle loans and student loans), we had to be on the same page to reach our goals.
And bonus – being comfortable with our finances leads to better conversations about bigger life goals – because we know the money will support them.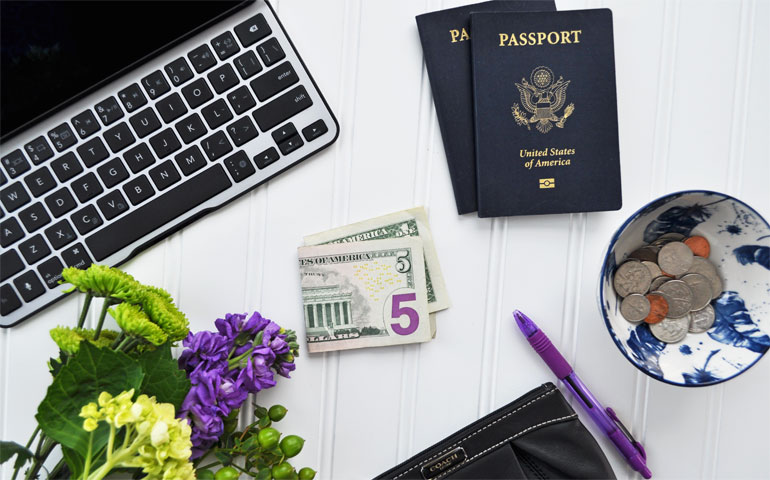 My husband and I have a joint account from which all expenses are paid. However, we each have a pre-paid debit card through our bank that we can use however we like. As part of our budget, we have automatic deposits set up each pay period that goes into our individual accounts.
This has really worked for us because we each have the freedom to spend however we like without having to "check in" with each other. While the majority of our money decisions are made together, having that little bit of freedom to do what you want with some money has been a game-changer.
For example, I didn't always agree with the gadgets and toys my husband was using "our" money for, and he didn't understand why I needed another pair of shoes or a new bag.
Now that we have our separate fun money accounts built into our budget, neither one of us stresses about the purchases we make and those purchases don't impact our overall budget. It's a win-win.
You might also like: How to Save $1000 in 30 Days or Less
Verdict: how married couples should split finances
Well based on these financial experts, there are a few things we all have in common:
Marriage and finances can be complicated, but working together as a couple is essential!
Most of us use a hybrid approach to splitting bank accounts. Using a joint account for large expenses and keeping separate accounts for other expenses is common.
It's critical to make sure each partner agrees on the method chosen. Both people need to feel valued and that they have a say in the household finances.
So, what do you think? How are you splitting, combining or planning to manage your marriage and finances?
And if this post was helpful for you, save it for later or share it on social media!