When you think of Thailand, first to mind may be the bustling city of Bangkok, the busy beaches of Phuket or the elephant sanctuaries in Chiang Mai. But perhaps the most underrated and adventurous destination is Khao Lak Phang Nga Thailand!
This is the ultimate guide to this gem in Phang Nga, including where to stay, how to get there and the best things to do in Khao Lak!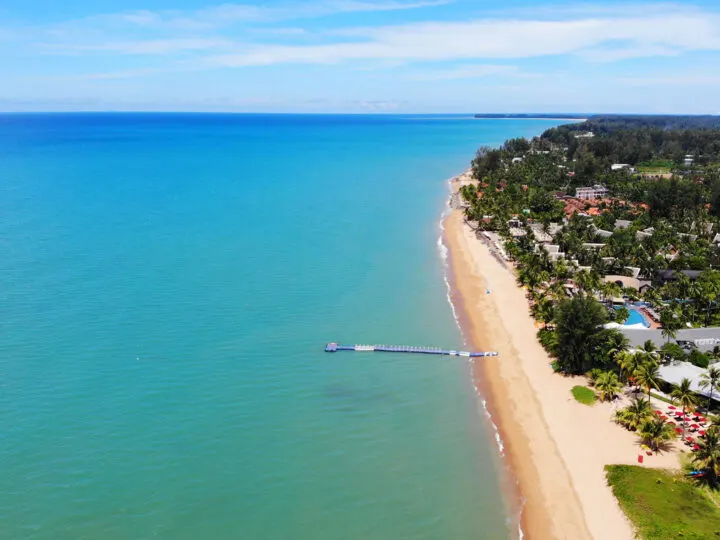 This post may contain affiliate links. For more info, see my disclosures.
Khao Lak is the perfect blend of adventure and relaxation. Spend a chill day on the beach, go on a snorkeling tour of the nearby islands within the Andaman Sea, or adventure into the lush landscapes in the nearby areas for hiking, temples or waterfalls.
Khao Lak is a bucket list destination you're going to absolutely love!
Before getting into all the amazing things to do in Khao Lak Thailand, let's dive into some details to help you plan your trip there.
Note: it's illegal to take drone footage of the national parks in Thailand. I traveled with the Tourism Authority of Thailand and received special permission to fly my drone via group license on Nov 20, 2022.
Khao Lak, Phang Nga, Thailand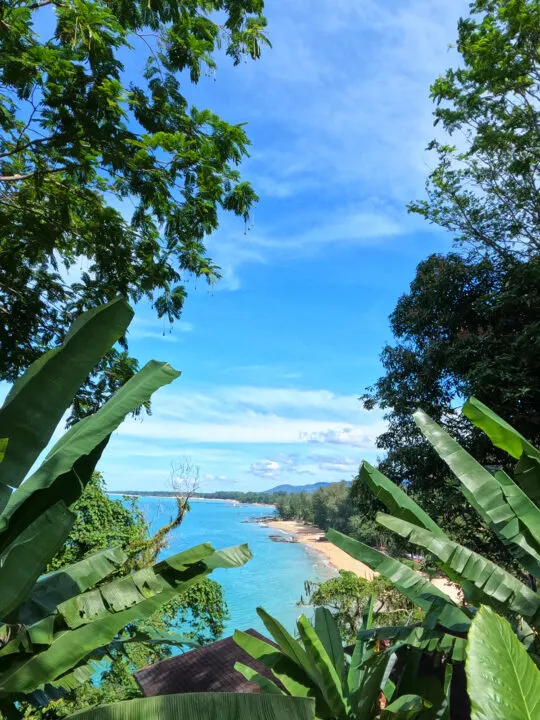 Located just 1.5 hours north of Phuket along the Andaman Sea, Khao Lak Thailand is in the province of Phang Nga. Escape the city noise and traffic of Phuket and explore the outdoor adventures in this region of Phang Nga!
If you're still setting up your Thailand itinerary, I'd recommend a minimum of 3 days to spend in the area. But honestly, you could be there for a week or two and still not do it all!
How to get to Khao Lak Thailand
The easiest way to get to Khao Lak is to fly into Phuket International Airport. Khao Lak from Phuket is just a 1.5 hour drive. Schedule a transfer to Khao Lak in advance or ask a taxi when you arrive.
Arranging a transfer back to the airport is easy through the hotel for a return flight, so no worries there.
Of course, if you're spending time in other southern areas of Thailand like the Phi Phi Islands, Bangkok or Krabi, you'll want to arrange transfers accordingly.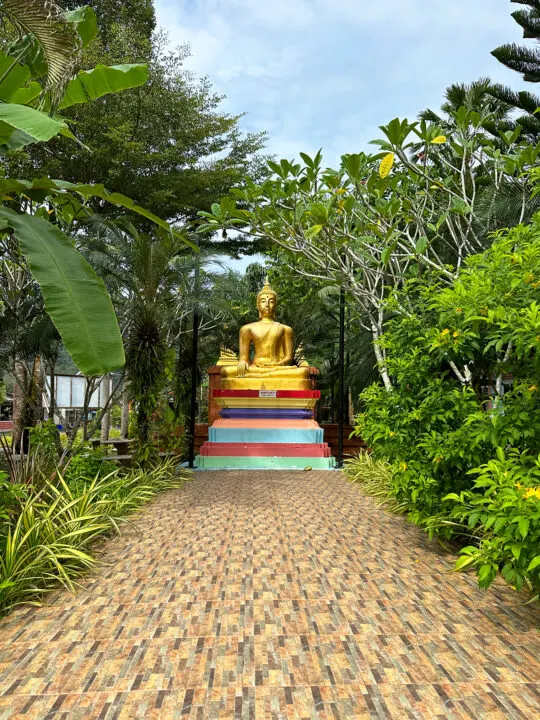 Map of things to do in Khao Lak Phang Nga
If you're a visual person like I am, here's a map of the area. Zoom in and out to see the surrounding cities and landmarks to aide in travel planning. 😊
Note: to save this map to your phone, click on the rectangle icon in the upper right. This opens in the Google Maps app on your phone. To retrieve it at a later time, go to the 'saved' icon, then 'maps' to view it.
How to get around Khao Lak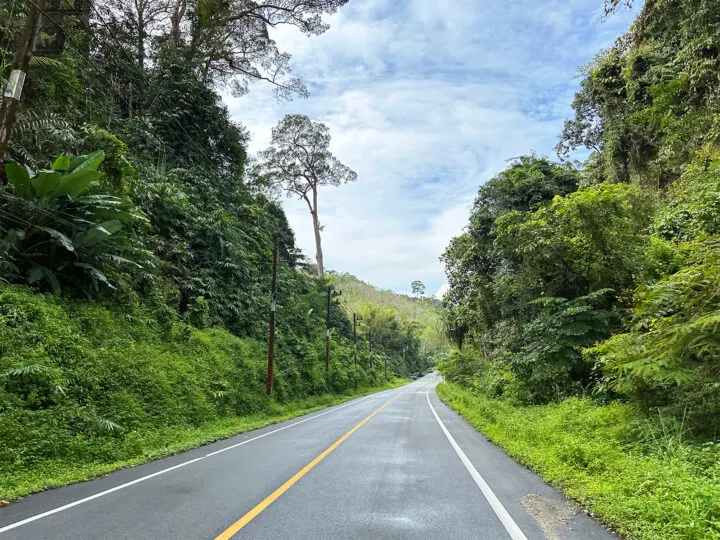 One of the easiest ways to get around the area for sightseeing, food or shopping is through a taxi at your hotel.
If you're a do-it-yourself sort of person, you could rent a scooter or use the Grab app (similar to Uber), like I did during this epic 3-day Bangkok Itinerary.
Just use caution about timelines with Grab. It's not always reliable or fast when ordering one, considering the more remote location vs. Phuket or Bangkok.
Khao Lak hotels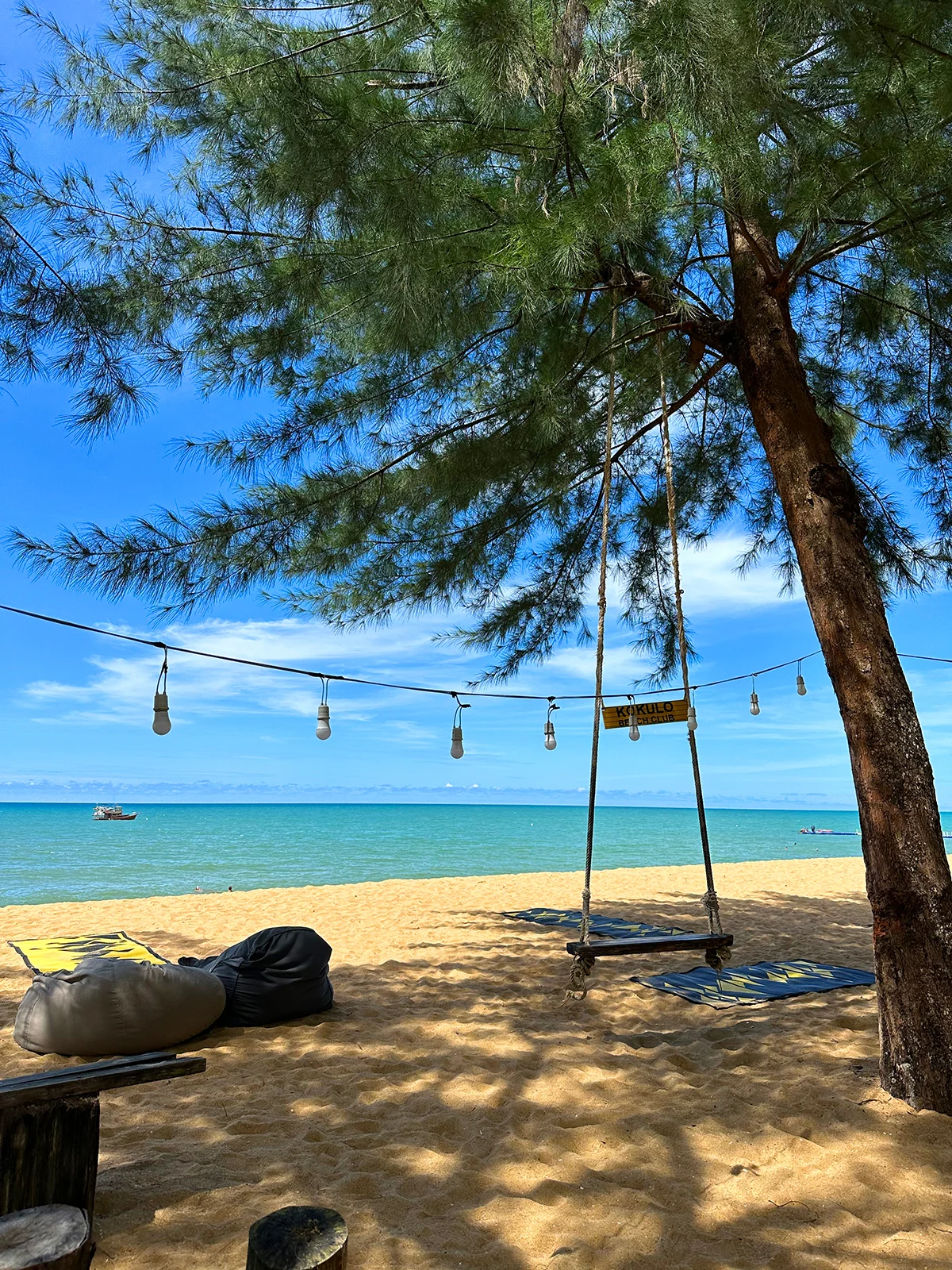 If you don't have a spot to stay yet in Khao Lak, stop everything else and book your accommodations now.
Listen – you're going to want to stay on the beach in Khao Lak.
Now, I'm all for a vacation on a budget. After all, I've stayed in beach-front cottages on a budget trip to Belize for less than $50 USD per night.
However, there's a time and place to live a little and this is it! Situated right on the beautiful beaches of Phang Nga, the La Flora Khao Lak and La Vela Khao Lak are absolutely stunning, and the place to stay during a vacation to Phang Nga Thailand.
Best accommodations: La Flora Khao Lak and La Vela Khao Lak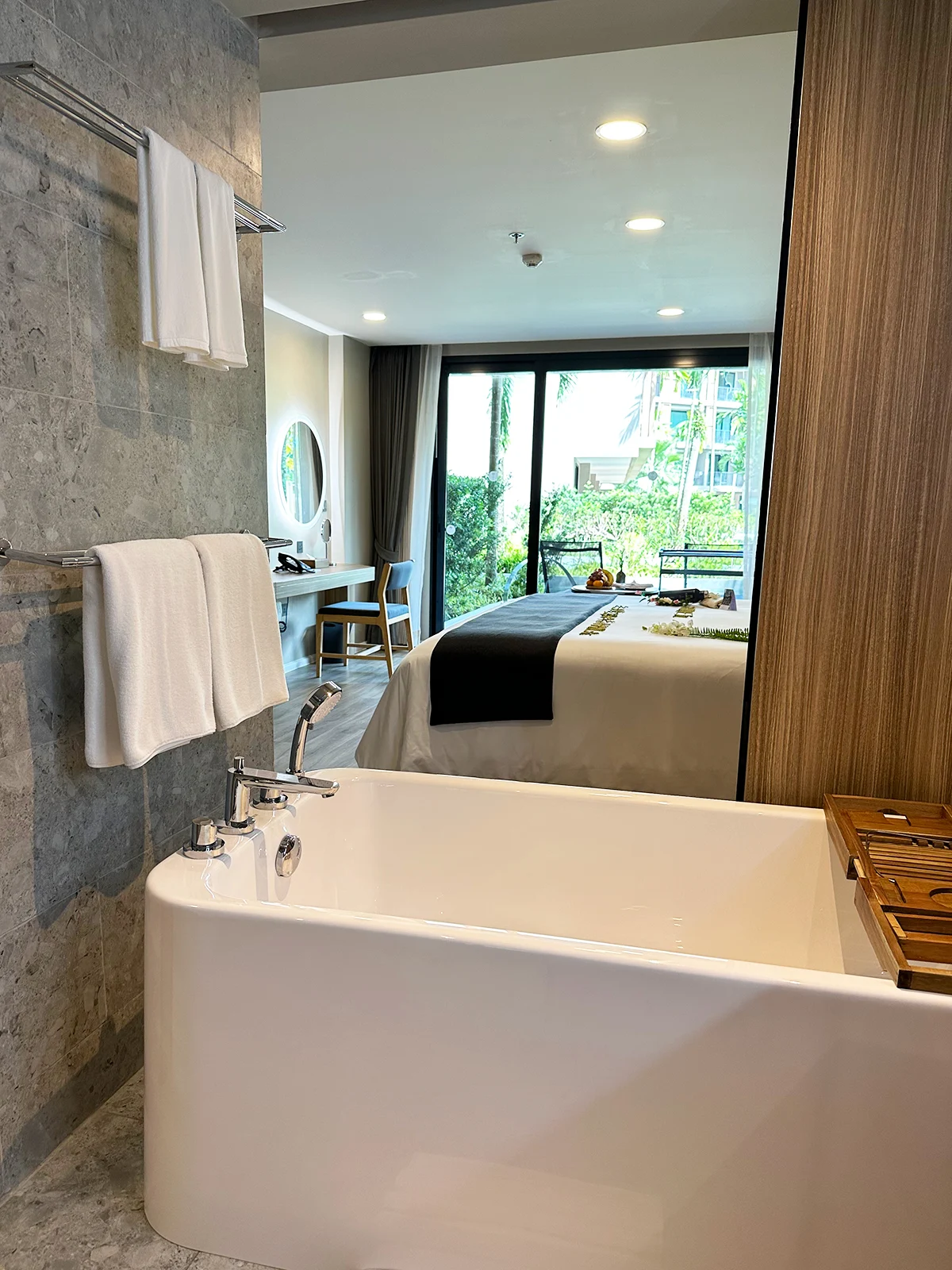 The food, service and location are all spectacular at La Flora Hotel Khao Lak and La Vela Khao Lak. If you want to be extra bougie, get a pool-front room with direct access to the pool.
Perfect for solos, couples or traveling families, the assortment of room sizes in these sister properties is perfect for nearly every group. With evening fire shows, live entertainment and gorgeous Phang Nga beaches, you really can't go wrong with these Khao Lak hotels!
Book your stay at La Flora Khao Lak here
What to pack for your trip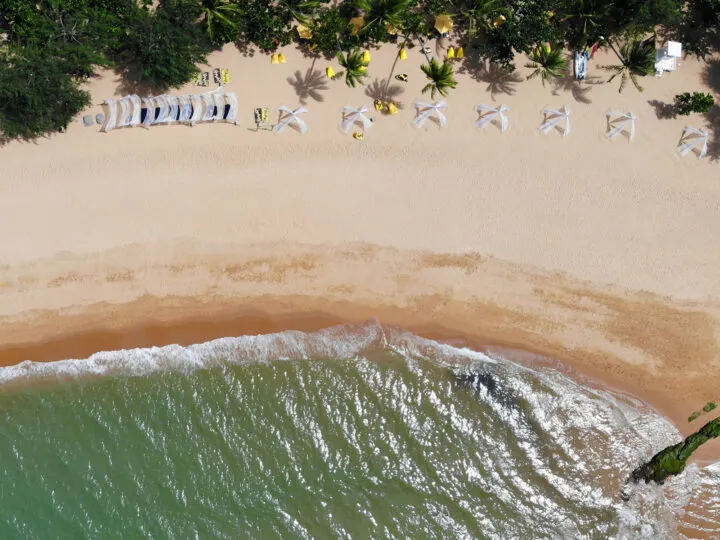 Getting excited yet? My goodness there's so much to do and see in Khao Lak Phang Nga Thailand!
Anyway, here are some items that will help your stay be more comfortable.
Mineral sunblock. Here's the thing: if you're on the beach at all, you need sunblock. And to protect marine life of every kind, avoid harsh chemicals in traditional sunblock and wear only mineral sunscreen. This is the sunblock I took and used in Thailand, and it blocked out the sun really well. Don't forget to reapply.

Rash guard. Reduce the hassle of sunblock by using a rash guard. There are some really cute swimming suits with built in rash guards, too!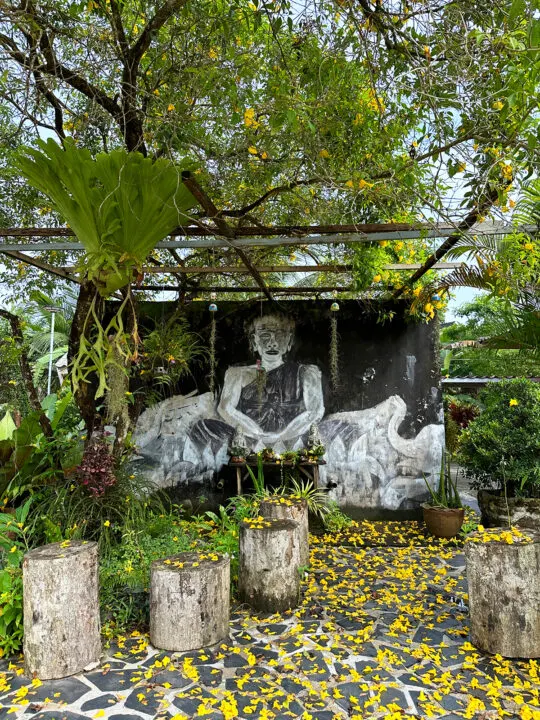 Khao Lak Phang Nga packing list, continued:
Lightweight clothes and sun dresses. For a full Thailand packing list, just know that you'll really only need warm-weather clothes, like breathable, light shirts. Layers aren't necessary as it doesn't get chilly at night.

Umbrella. It does get rainy in Thailand, especially in the monsoon season, from May through October. Consider an umbrella or poncho for your Thailand vacation. I actually had to use an umbrella while on a day trip to Coral Island from Phuket, even during non-rainy season. Be prepared 🙂
Bug spray. You'll want to keep some handy while in Thailand, as the mosquitos can be thick. This is the natural mosquito spray I took and it worked great!

Thai Baht. Definitely plan to exchange money at the airport when you arrive in Thailand. You'll need it for transportation, tips, shopping, temple entrance fees or donations, etc. Cards aren't accepted most places so having cash is essential!
Alright enough chatting – let's get to what to do in Khao Lak!
Things to do in Khao Lak
There's so much to explore here. Experience the culture, scenery and incredible beaches in Khao Lak. Let's dive in!
1. Beach day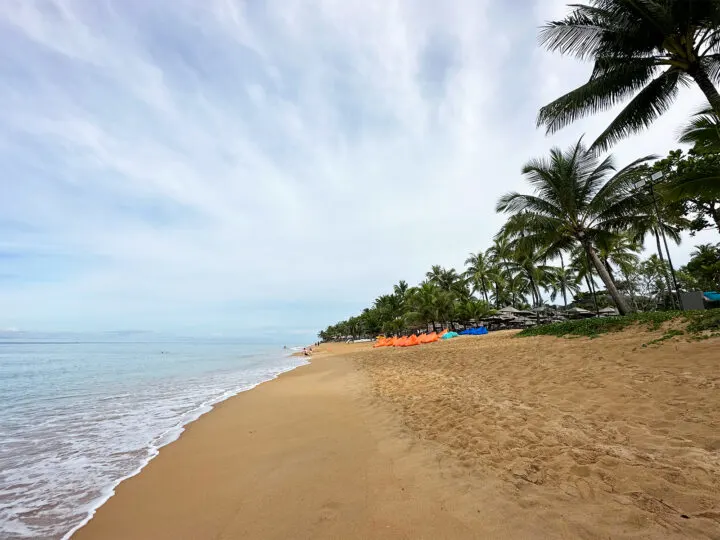 You knew it was coming, right?! Well with so many gorgeous beaches in Khao Lak, a day on the sand is a must.
Sitting under the swaying palm trees while listening to the ocean waves is so relaxing and genuinely good for the soul. Of course if you're staying in a hotel on the beach, it's easy to enjoy the beach from there.
Otherwise here are a few options for you…
Best beaches in Khao Lak Phang Nga Thailand
Bang Niang Beach
Pak Weep Beach (Coconut Beach)
Khao Lak Beach
Khao Lak South Beach
With so many Instagrammable spots, be sure to check out the selection of swings along the beach, too!
2. Bamboo rafting (one of the most unique things to do in Khao Lak Thailand)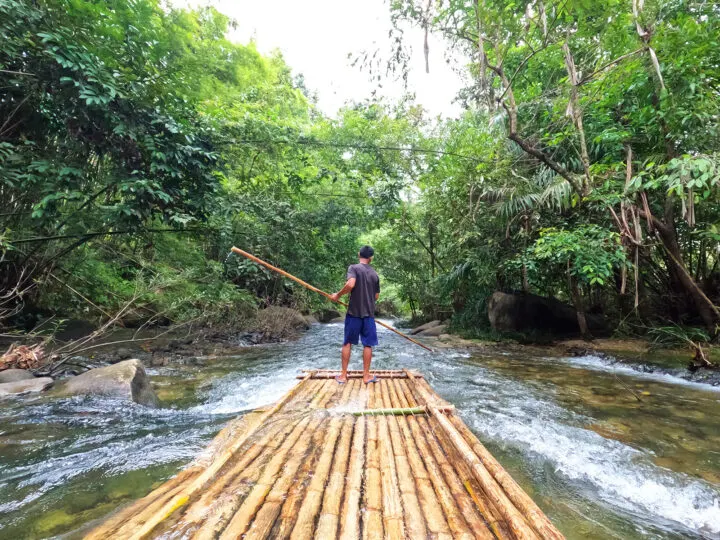 Perhaps one of the most unique experiences in this region of Thailand is bamboo rafting. Located on a stream originating from the Khao Lak-Lam Ru National Park, you'll hop on the raft while a guide takes you through the lush, tropical landscape.
The bamboo rafting adventure weaves through the rainforest about 3 kilometers and takes about 40 minutes.
The guide will likely show you, but be sure to watch for snakes in the trees! The Banded Mangrove Snakes are plentiful along the river. 🐍
These snakes call the trees home and don't drop down. So even when your raft goes right underneath, you don't have anything to be worried about.
Pro tip: wear swim gear or clothing you're ok getting wet in, because you're sitting in water the whole time. 🙂
Book it now: bamboo rafting adventure
3. Day trip to the Similan Islands (must-do while in Khao Lak Phang Nga Thailand)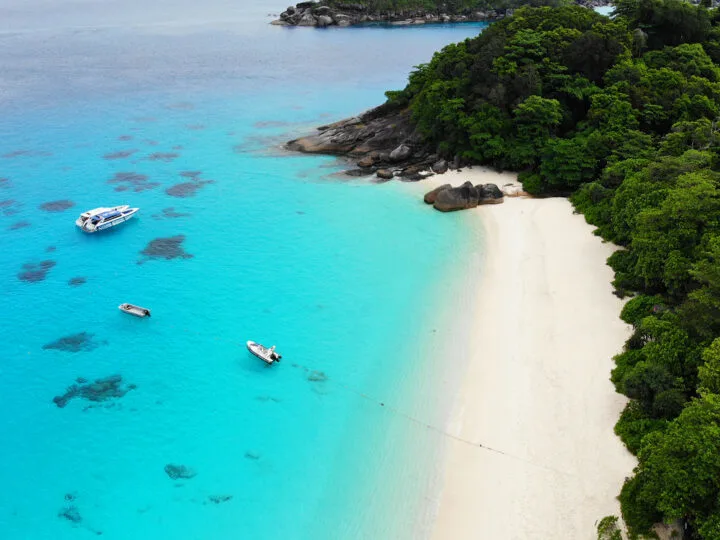 Okay in all seriousness, if you do nothing else during your time in Khao Lak, be sure to plan a day trip to Similan Islands Thailand!
With stunning teal water of the Andaman Sea and the most luxurious sand under toe, you'll absolutely love this excursion through WOW Andaman.
Just a little over an hour's speedboat ride from Khao Lak, this gorgeous set of islands will blow you away. Your tour will likely stop at all the best spots along the set of 9 islands.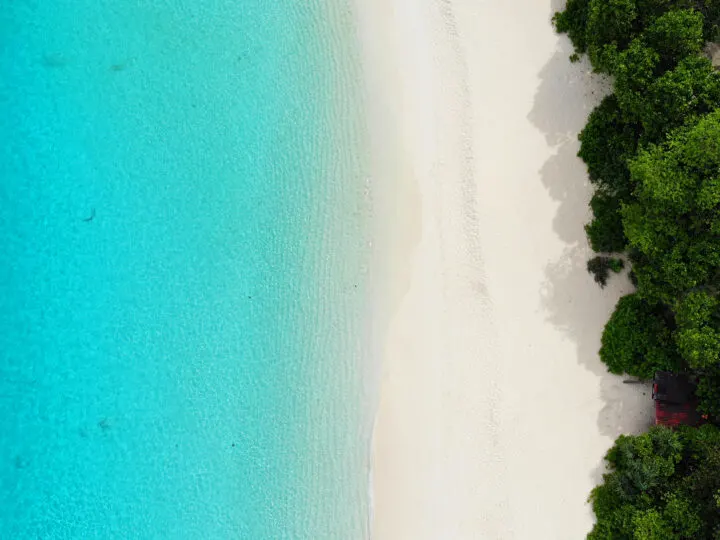 Miang, Island #4, is home to the incredible Princess Beach. It's flour-like sand is the result of coral and seaweed eroding over time, taking this oh-so-soft sand to a whole new level!
As someone who's traveled to the best beach in Aruba, best beaches in Turks and Caicos and beautiful beaches all over the world, I can say with certainty, this stunning beach is one of the most luxurious I've ever stepped foot on!
Another main attraction on this tour is Similan Island, Island #8. Hike up to the viewpoint for incredible views of the beach below and the surrounding islands.
Don't forget the mineral sunscreen so you're not inadvertently damaging the reefs.
Book it now: day trip to Similan Islands
4. Big Buddha, Kloster Ban Dok Daeng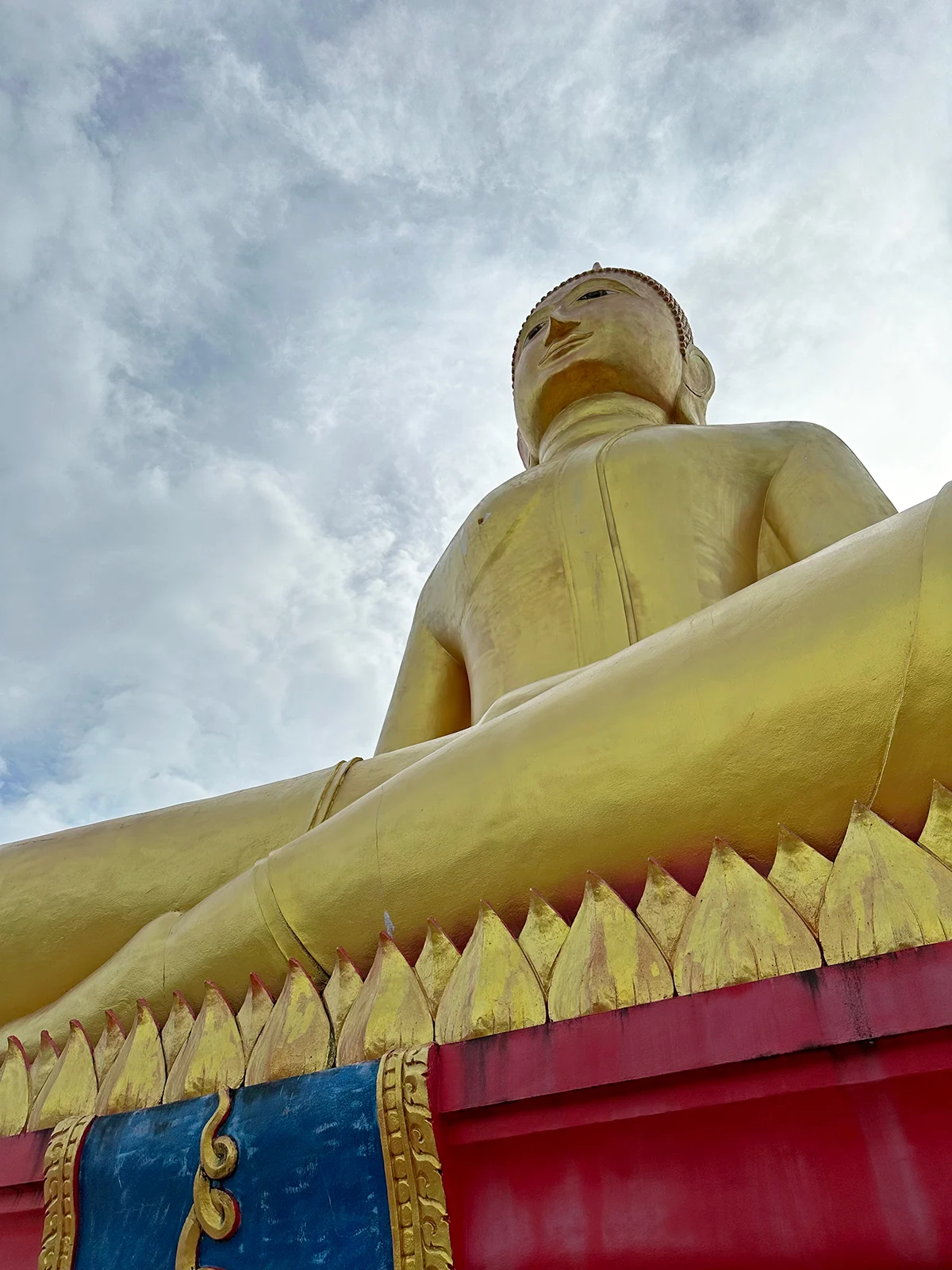 When visiting Khao Lak during an incredible Thailand vacation, be sure to visit a Big Buddha!
Located just a short 30 minute drive from the center of Khao Lak, it's easy enough to hop in a cab to visit Kloster Ban Dok Daeng in the nearby village of Bang Sai. You'll be able to see the Big Buddha poking it's head out as you approach the area.
Walk along the elaborate staircase up to the Big Buddha. The double 9-headed dragons will guide you up the stairs to the base of the buddha. You can continue around the back side to climb even further up to witness the size up close.
Pro tip: be sure to climb to the top to see the rolling hills of northwestern Phang Nga! It's a stunning view.
Pro tip #2: if this is your first time in Thailand, be sure to dress appropriately to visit the temples. For both men and women, cover knees, shoulders and absolutely no low cut tops or midriffs.
5. International Tsunami Museum (worthy of a visit while in Khao Lak Thailand)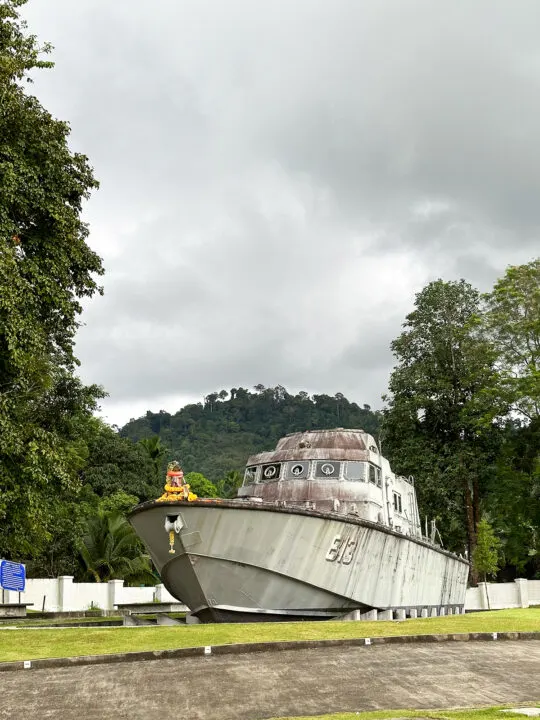 The historical tsunami of 2004 devastated Khao Lak, Phang Nga, Thailand and many other surrounding areas. This memorial and museum is a tribute to those lost in the storm.
On site is a small museum and a ship that was actually out at sea when the Tsunami hit. The boat, 813, was carried nearly 2 kilometers into land by the tsunami, which was originally positioned right in front of the La Flora Khao Lak.
Here are satellite images of the tsunami destruction to the region.
6. Day trip to Phang Nga Bay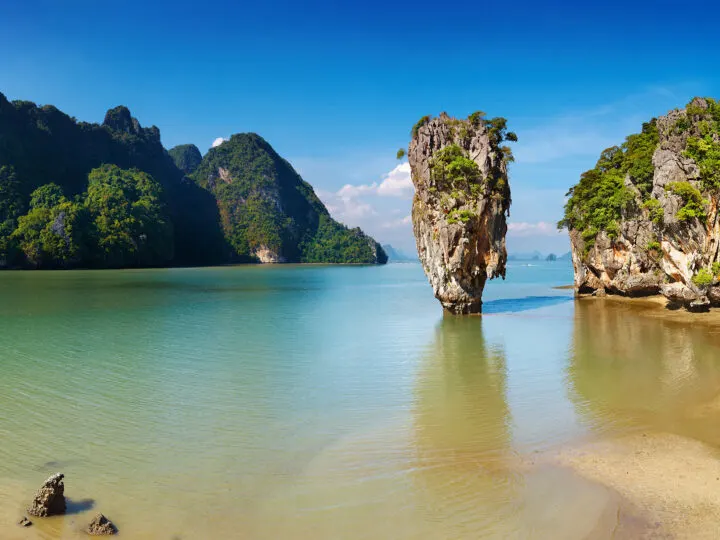 Phang Nga Bay is one of the most naturally stunning spots in all of Thailand. Made famous for the 1974 movie: James Bond, The Man with the Golden Gun, this gem is certainly no secret!
Loads of tourists visit this stunning spot in Phang Nga Bay National Park to soak in the iconic beaches and limestone karsts. Be sure to book a tour in advance from Khao Lak. Since it's so popular, it's likely to be sold out.
It's best to visit Phang Nga Bay from November to April, when it's not monsoon season and the water is smoothest for sailing.
On a trip to Phang Nga Bay Thailand from Khao Lak, you'll see the famous Koh Phing Kan, AKA James Bond Island. If the Andaman Sea conditions are good, you'll be able to go sea cave canoeing, the Way Suwan Kuha temple and of course, plenty of beach time.
Pro tip: be sure to wear mineral sunscreen to protect the reef systems in Thailand so a vibrant, healthy ocean can thrive.
Book it now: Phang Nga Bay day trip
7. Royal Thai Navy Sea Turtle Conservation Center (a must-do while in Khao Lak Phang Nga Thailand)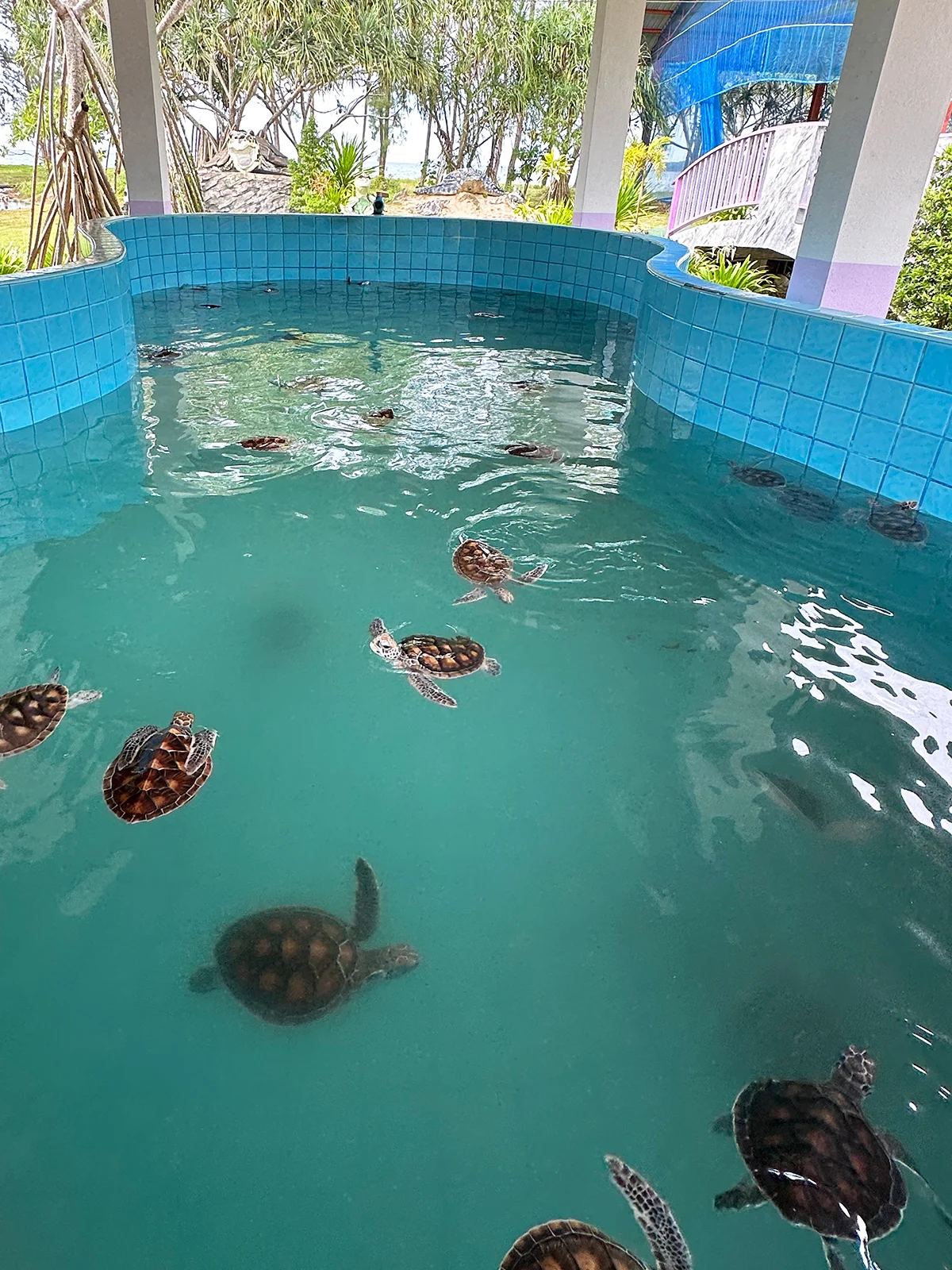 This essential animal conservation effort is critical to the local sea life in Thailand. It's one of the best things to do in Khao Lak, and a stop you won't soon forget!
Eggs are collected from the nearby islands (like Similan Island National Park Islands 1, 2 and 3), brought to the conservation center and carefully raised until they're strong enough to survive in the wild.
Because of the efforts of this conservation center, the sea turtle's chances of surviving go from 2% to over 90%! With large predators on the Thai islands, the baby sea turtles would become dinner if not for the collection and releasing of turtles.
Check out this heartwarming release of the sea turtles from the Royal Thai Navy Sea Turtle Conservation Center Phang Nga.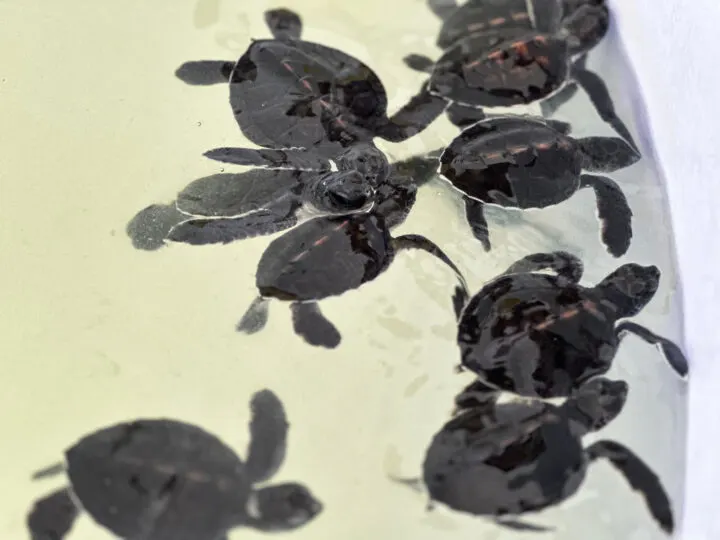 The conservation effort raises the turtles and keeps them in pools according to age. As you walk around the center, you'll see varying sizes of turtles, as well as some that are permanent residents of the conservation due to health issues.
Important: the biggest threat to sea turtles in the wild is actually plastic! As humans, we must never litter, always try to reduce using plastic (especially single-use plastic) and recycle when we do use it.
More things to do in Khao Lak
Can you believe this list? And we're on 1/3 of the way through! Let's keep exploring all the activities in Khao Lak Phang Nga Thailand.
8. Catch a gorgeous sunset (a favorite on this list of things to do in Khao Lak Phang Nga Thailand)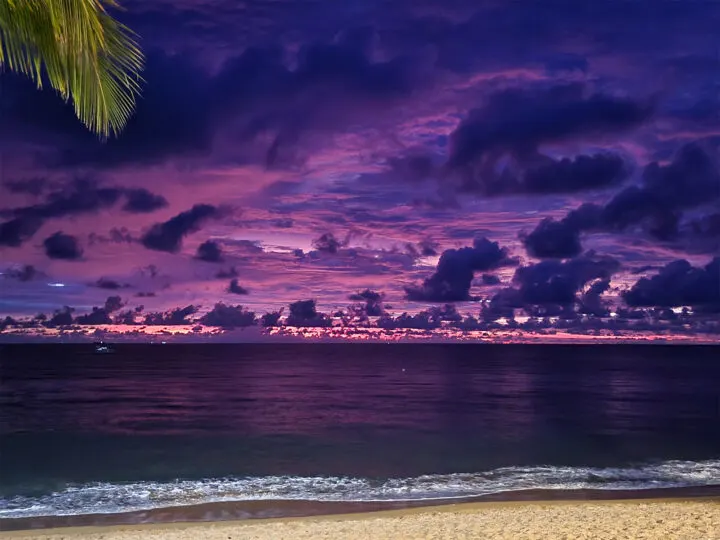 Okay, I can't promise a phenomenal sunset because Mother Nature does her own thing. But, the position of Khao Lak sets you up for beautiful views for colorful skies!
From orange to purple, the sunsets in Thailand often shine of rainbow colors during the magical evening display. Enjoy from the beach with picturesque palm trees swaying above. What a perfect way to end a day in Thailand. 😍
9. Wat Khongkha Phimuk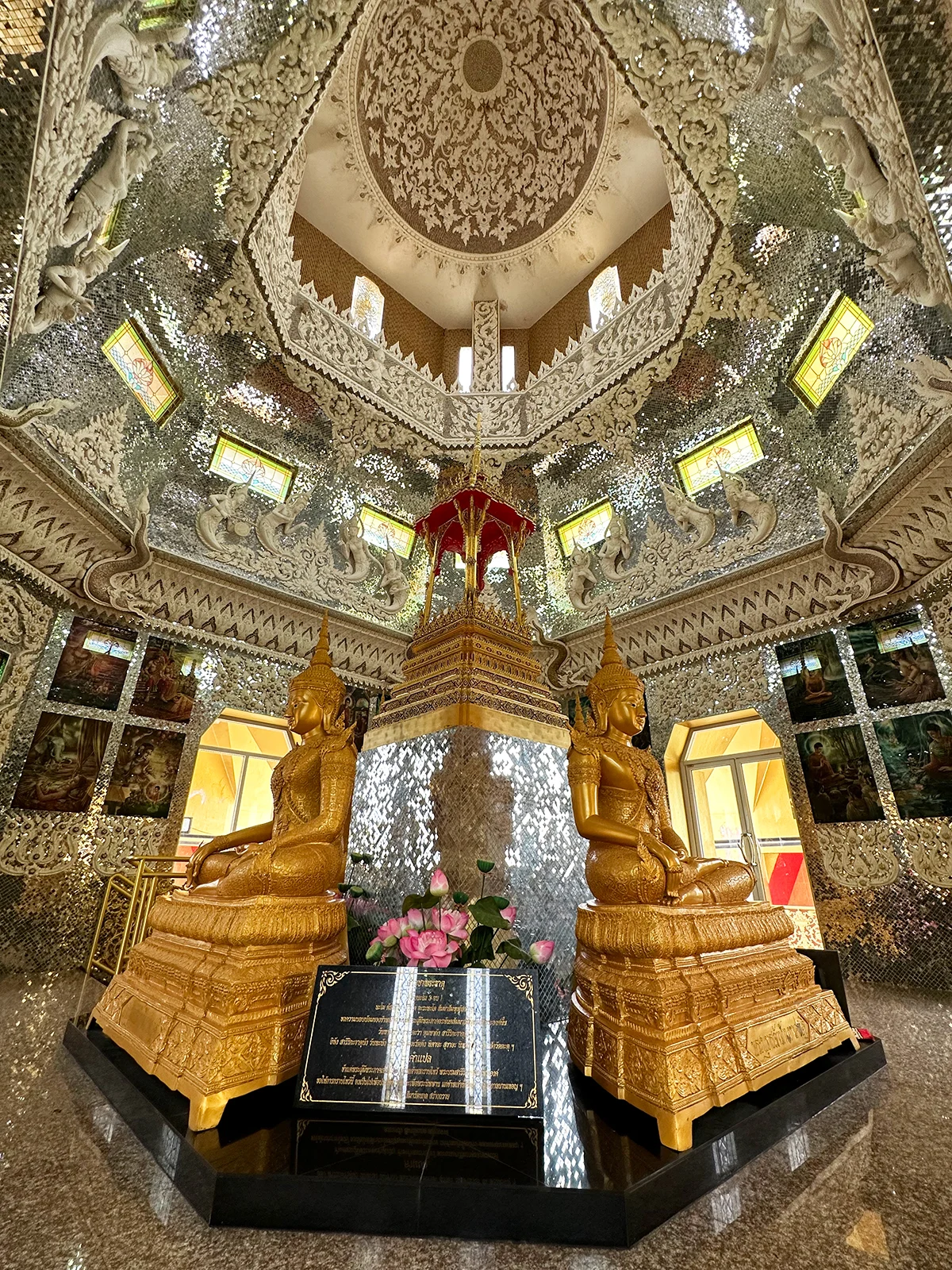 One of the most beautiful and elaborate temples in northern Phang Nga Thailand is the Wat Khongkha Phimuk Temple. Located just about 30 minutes from downtown Khao Lak, the temple complex has a few buildings to explore, pray and of course a gift shop.
Spend an hour or so marveling at the unique glass tile work inside the main temple. It's simply stunning!
The Wat Khongkha Phimuk Temple is free to visit, but be sure to leave a donation.
Pro tip: remove your shoes and dress appropriately as this is a great place of respect and worship.
10. Day trip to Surin Island (must-do when in the Khao Lak Phang Nga Thailand area)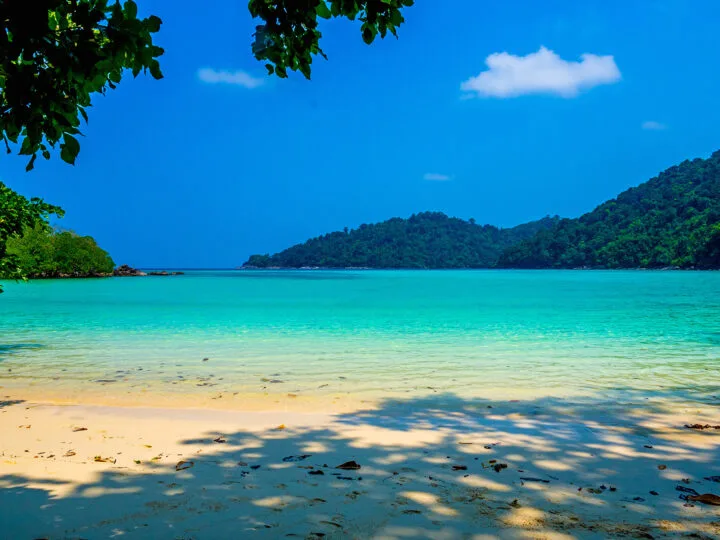 This set of islands in the Andaman archipelago is a beautiful one. Similar to the Similan Islands, you'll find fantastic reefs for snorkeling and beautiful beaches to explore.
Pristine beaches welcome you as vibrant reefs are the perfect day activity. Don't forget to pack your underwater GoPro to capture all the fabulous marine life!
On a day trip to Surin Islands from Khao Lak, you can expect to snorkel at Chong Khat Bay, Mae Yai Bay and Pineapple Bay. Of course delicious Thai lunch is included, but pack a snack or two if you need it for extra energy.
Pro tip: remember the mineral sunscreen for this day. Keep the reefs vibrant and healthy by not exposing them to traditional sunscreen that will bleach and damage the reef system.
Book it now: day trip to Surin Islands
11. Sai Rung Waterfall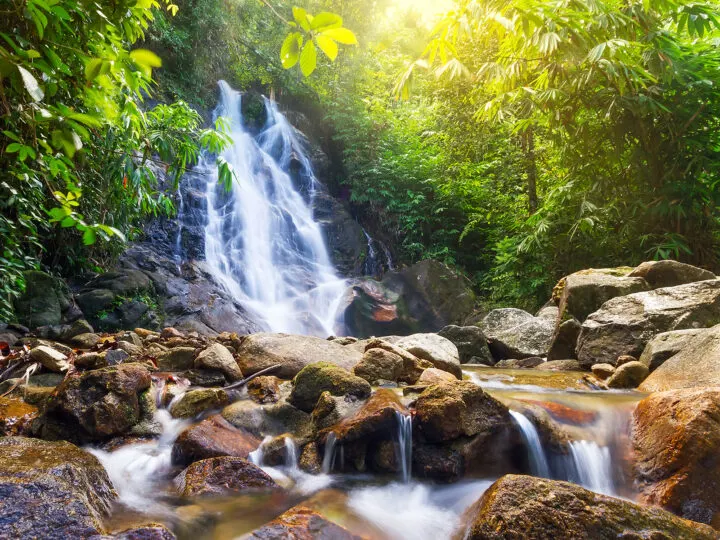 Literally translating to "rainbow" in Thai, the Sao Rung Waterfall is a beautiful sight to see! Take a dip in the pool at the base of the falls. So refreshing on a hot afternoon in Khao Lak Phang Nga Thailand!
The Sao Rung Waterfall is 20 meters (65 feet) tall, and flows heaviest right after monsoon season.
It's a 15 minute ride from downtown, and off the beaten path.
12. Get a tattoo (one of the most unique things to do in Khao Lak Thailand)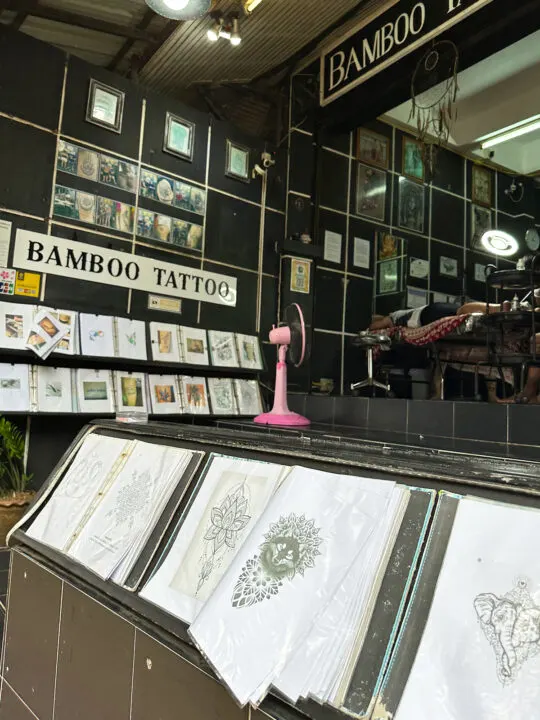 It's a permanent souvenir, for sure! Getting a tattoo in Thailand is a great way to remember this incredible place. Bangkok, Koh Phi Phi, Krabi, Phuket and Khao Lak and many more spots have an abundant amount of tattoo spots if you so desire.
As someone who's gotten a tattoo on vacation before, it's a bit more special than just going to your local tattoo shop at home.
13. Sunrise at Samet Nangshe Viewpoint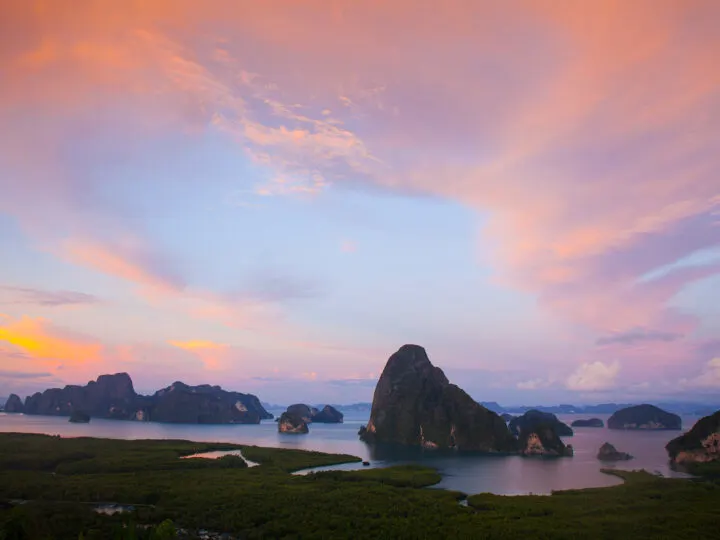 Are you ready for this? An early morning could absolutely lead to one of your favorite experiences in Phang Nga Thailand.
Getting up in the very early morning hours and making it out to the Nangshe Viewpoint by sunrise is a spectacular way to start the day. Located about an hour north of Khao Lak in the small town of The Yu, this journey is epic!
The Samet Nangshe offers a few viewpoints overlooking the Phang Nga Bay National Park. Because the viewpoints look east, it's a perfect spot for watching the sunrise.
Pro tip: hire a driver from your hotel, and take your time and stop at the nearby Bay View Cafe at Sametnangshe Boutique before returning back to town.
14. Black Sand Beach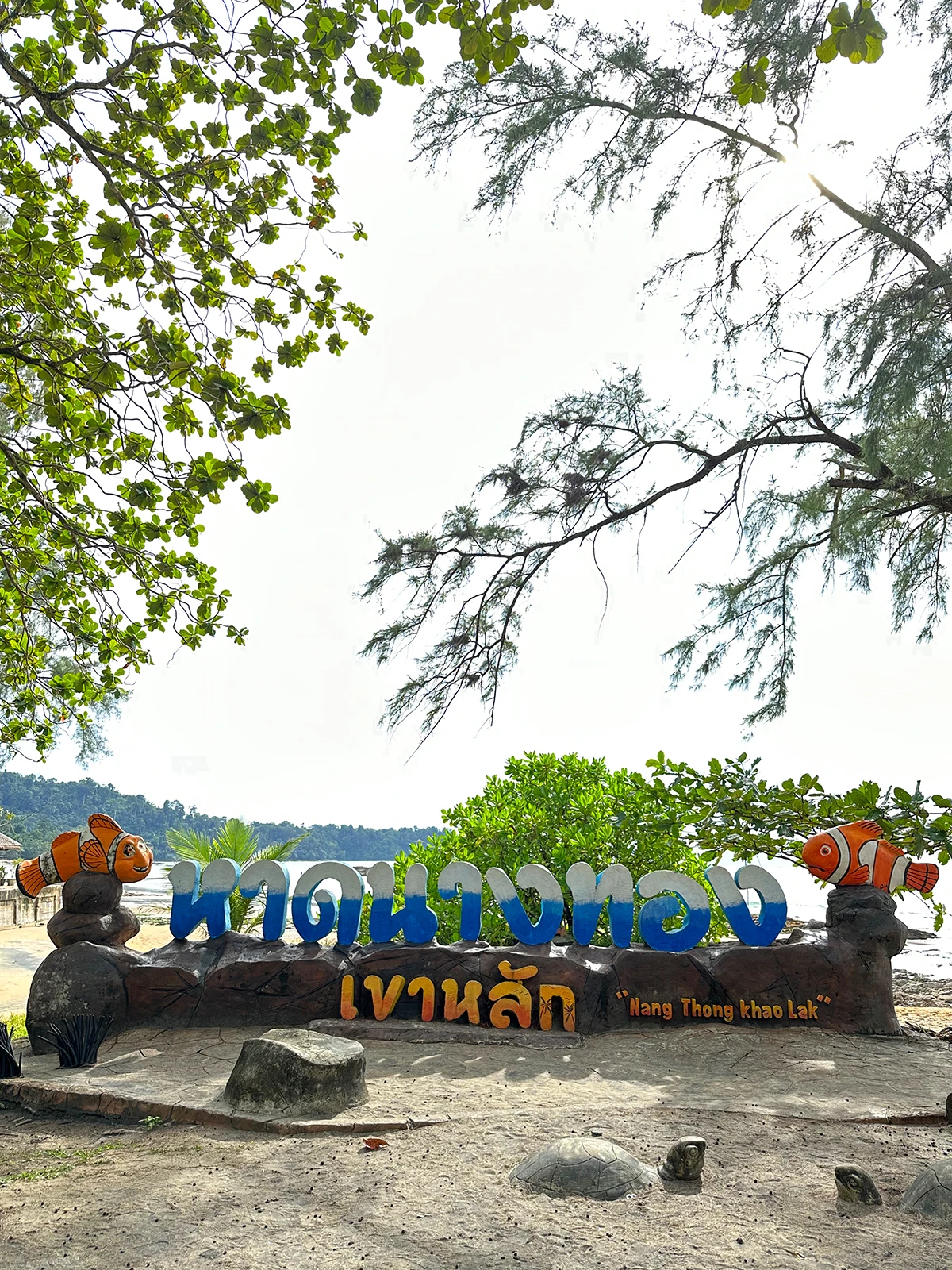 While so many beaches are beautiful and fun across many parts of southern Thailand, this one is unique! Known as the black sand beach in Khao Lak Phang Nga, Khuk Khak Beach is a fun, local's beach, and one worth seeing.
The black sand is actually leftover sediment from mining days. It's only in some portions of the greater Nang Thong Khao Lak, but can be seen closest to main, public entrance of the beach.
Activities in Khao Lak Phang Nga Thailand
Do you have a few ideas what to do in Khao Lak? This is seriously such a stunning area of Thailand! Let's finish out this list with some fun and unexpected Khao Lak things to do!
15. Watch a fire show (a must-see in Khao Lak)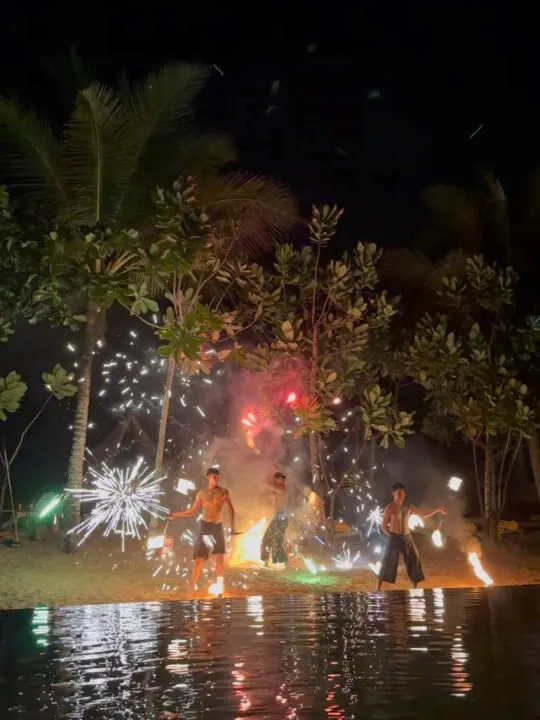 Thailand is home to some pretty incredible fire shows! One of the most impressive I saw was on the Bang Niang Beach beach in front of the La Vela Hotel in Khao Lak Phang Nga Thailand.
Watch as these fire artists spin different types of fire sticks and crackling fire around in impressive patterns and shapes. It's truly phenomenal what they do!
Fun fact: it's unclear exactly when fire performances originated in Thailand. Since the 1980's they've been more and more popular, especially with tourists. Here's more of the history of fire art in Thailand.
16. Cheow Larn Lake, Khao Sok National Park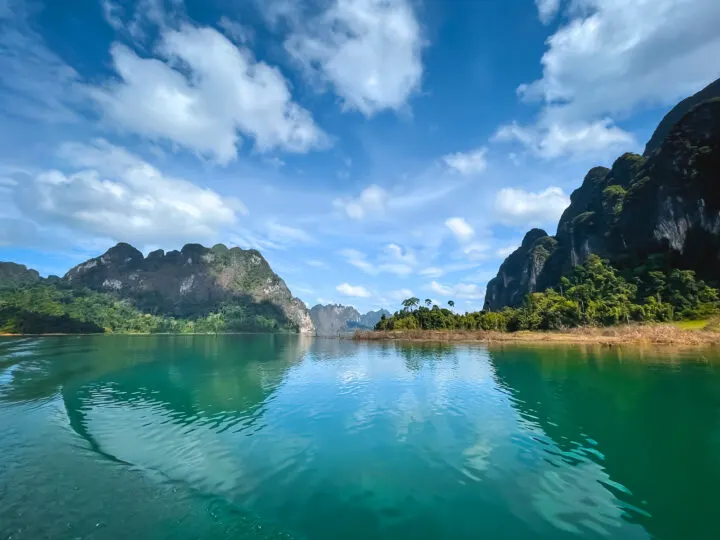 The Cheow Larn Lake (sometimes spelled as Cheow Lan Lake – without the 'r') in Khao Sok National Park is truly a one-of-a-kind destination.
A day trip to Cheow Larn Lake will take you through the park's gorgeous emerald lake, up close to the limestone karsts jutting from the ground on a scenic adventure! This man-made lake is only a few decades old and creates hydroelectric power for southern Thailand.
It's beaming with wildlife, so be sure to keep your eyes out on this day trip. Wild elephants, tapir, leopards and gibbons, just to name a few.
Exploring the lake via long tail boat, you'll also get to take a break and enjoy the lake from a bamboo raft while paddling through the Pakarang Cave. Receiving accolades for it's unique wildlife and scenic landscape, this is a day trip from Khao Lak worth taking!
Book it now: day trip to Cheow Larn Lake
17. Shopping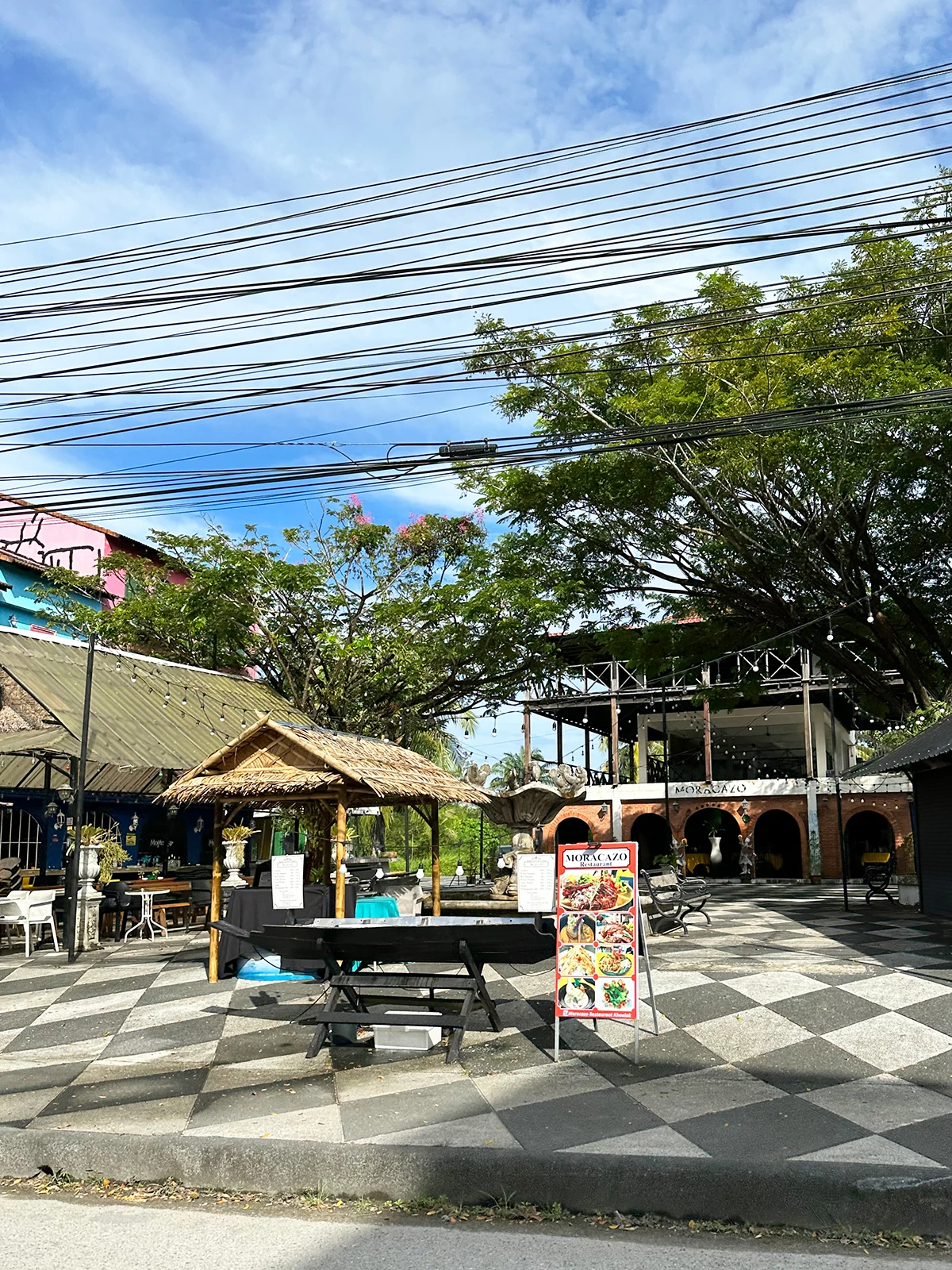 Back in town, you can have a chill day walking the shopping areas. Find some cute clothes to wear while you're in Thailand or back home. Bring loved ones a souvenir or shop for home décor.
Try the local food at the markets, too. Fresh fruits like mango, rambutan, papaya, dragonfruit, just to name a few are delicious and worth the Thai Baht while you're wondering around. If you're from the USA like I am, some of these fruits simply aren't available back home. Now's the time!
18. Thai Massage (another fun activity on this list of things to do in Khao Lak Phang Nga Thailand)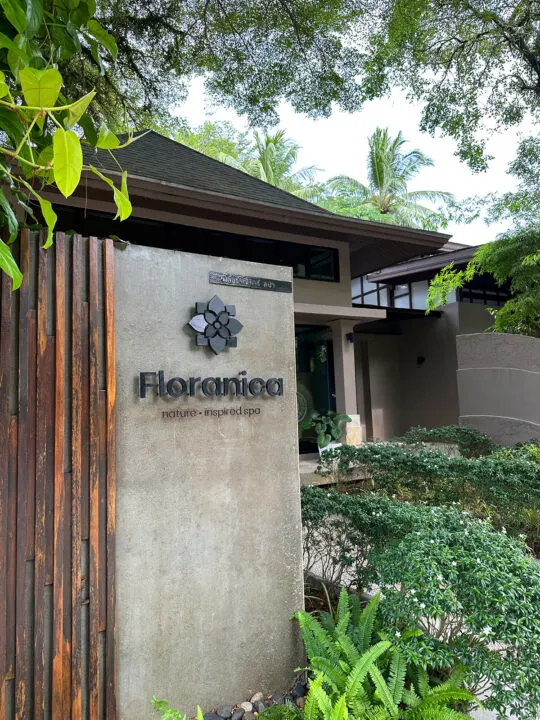 Thailand is known for the Traditional Thai Massage. And as someone who's experienced it, I can say that it lives up to the hype!
Enjoy a 60 or 90 minute massage, or a myriad of other spa services in Khao Lak. A slow, relaxing morning or afternoon at the spa is a perfect way to enjoy your vacation in Thailand.
There's several spots in town advertising spa treatments. My favorite was the Floranica Spa at La Flora Khao Lak.
Bonus: if you're from the USA, this is a super affordable massage compared to US prices!
19. Take a Thai cooking class
While taking a Thai cooking class in Khao Lak, you'll get to explore the local markets to get a feel for the kind of spices and seasonings often used in traditional Thai cooking. Then it's time to start making your own Thai creations!
The chef's guidance will help anyone create genuine Thai cuisine, whether you're a novice to the kitchen or a seasoned cook. Make your own spring rolls, Massaman curry and mango sticky rice are just a few of the creations you could whip up during this cooking class!
Book it now: Thai cooking class
20. Khao Lak-Lam Ru National Park (find adventure in Khao Lak Thailand)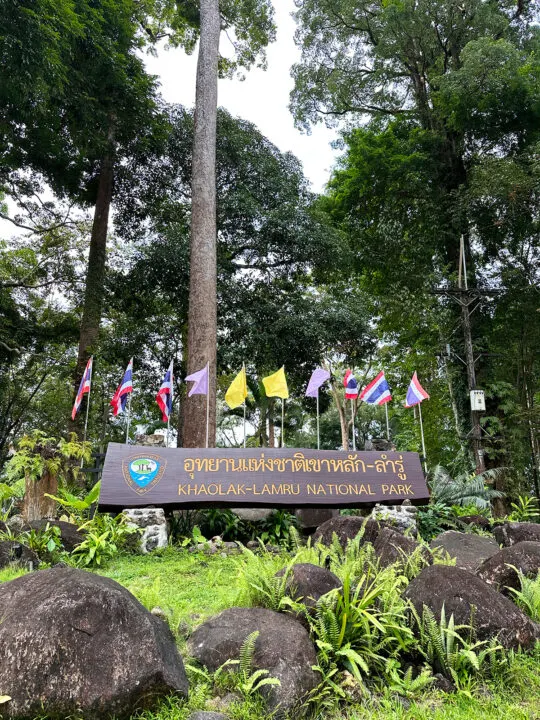 The Khao Lak Lam Ru National Park is situated on the edge of Khao Lak, and features lush, tropical forests and a bit of pristine Phang Nga coast.
In fact, one of the best viewpoints you'll see of the Khao Lak coastline is in Khao Lak-Lam Ru National Park!
If you're up for it, take a 10 minute hike down to the Small Sandy Beach. It's sort of a hidden gem in Khao Lak when it comes to beaches!
But perhaps the most popular attraction in the park is the Ton Chong Fa Waterfall. A 5-tiered waterfall, this is one of the most beautiful waterfalls in Phang Nga Thailand. It's a trek to get there at nearly 4km (2.4 mi) round trip.
You can swim in the water at the base of the falls, but watch out for leeches after rainfall.
21. Bang Niang night market
If you're looking for cheap eats and souvenirs, then the Bang Niang Market is your spot. With some local crafts, you're likely to find clothing and some of the similar items as other markets in Thailand.
Remember to haggle your pricing as markets like this can start high!
Note: it's a night market on Monday, Wednesday and Friday evenings. Unfortunately it was not open during my stay (and when I was available) in Khao Lak so I don't have personal experience here.
Khao Lak Phang Nga Thailand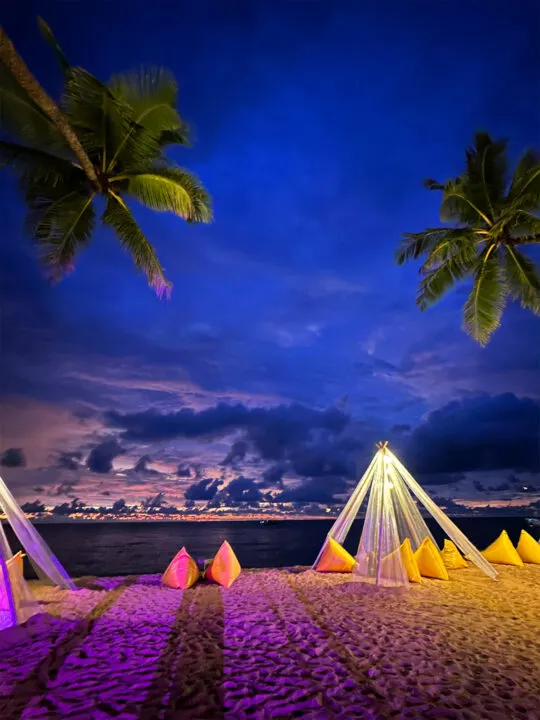 Well, that's a wrap! With so many things to do in Khao Lak Thailand, you certainly won't get bored!
Khao Lak is perfect for adventure, relaxation and culture. Enjoy a day at the beach, exploring the local area and soaking in all the best activities in Khao Lak!
It's a lush, tropical paradise perfect for a vacation.
This was such a long list, let's recap it again in a quicker version…
Things to do in Khao Lak
Bang Niang Beach
Bamboo rafting
Day trip to the Similan Islands
Big Buddha, Kloster Ban Dok Daeng
International Tsunami Museum
Day trip to Phang Nga Bay
Royal Thai Navy Sea Turtle Conservation Center
Catch a gorgeous sunset
Wat Khongkha Phimuk
Day trip to Surin Island
Sai Rung Waterfall
Get a tattoo
Sunrise at Samet Nangshe Viewpoint
Black Sand Beach
Watch a fire show
Cheow Larn Lake, Khao Sok National Park
Shopping
Thai Massage
Take a Thai cooking class
Khao Lak-Lam Ru National Park
Bang Niang night market
Related content you might like:
STUNNING Similan Islands Thailand: Ultimate Guide to Beaches, Snorkeling & More
21 Incredible Things to Do in Phi Phi Islands Thailand You Can't Miss
Ultimate Guide to Coral Island Phuket (GORGEOUS Thailand Spot You'll Love)
Find this post helpful? Save it for later or share it on social media!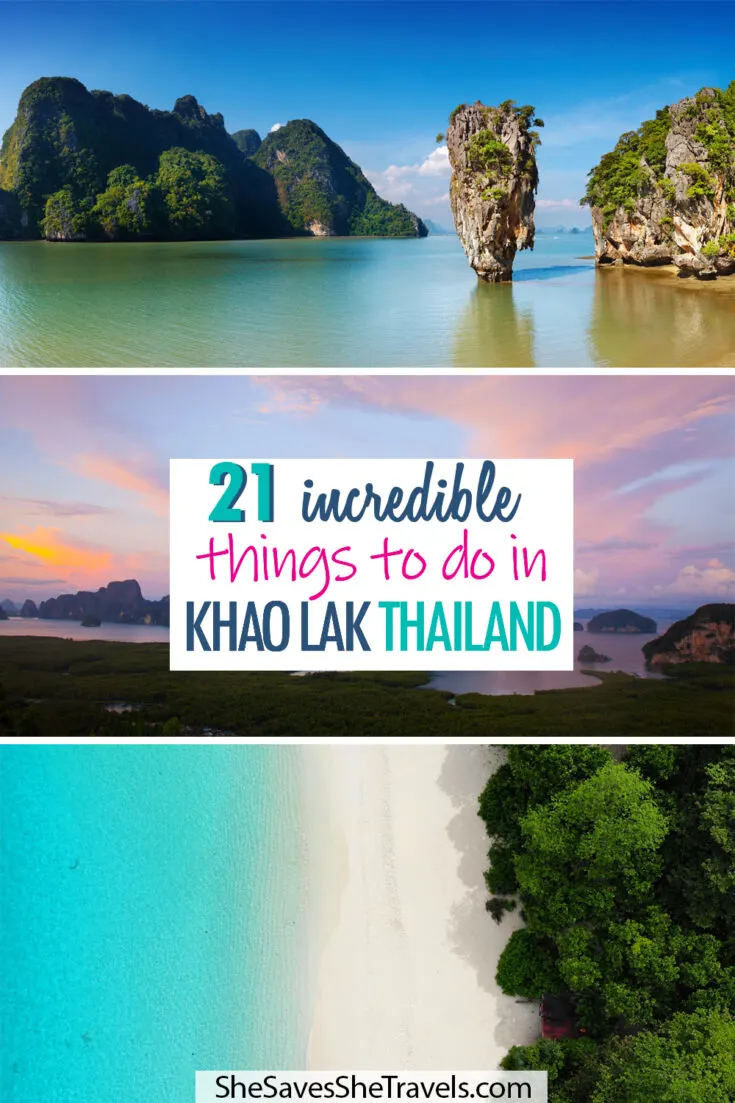 Thank you to the Tourism Authority of Thailand for hosting me! As always, all opinions are my own.