Manitoba Canada is where rustling plains meets meet small town charm. World-class arts and culture can be experienced just as easily as outdoor nature activities. Truly a hybrid destination, a Manitoba vacation should be on your bucket list! Here's why…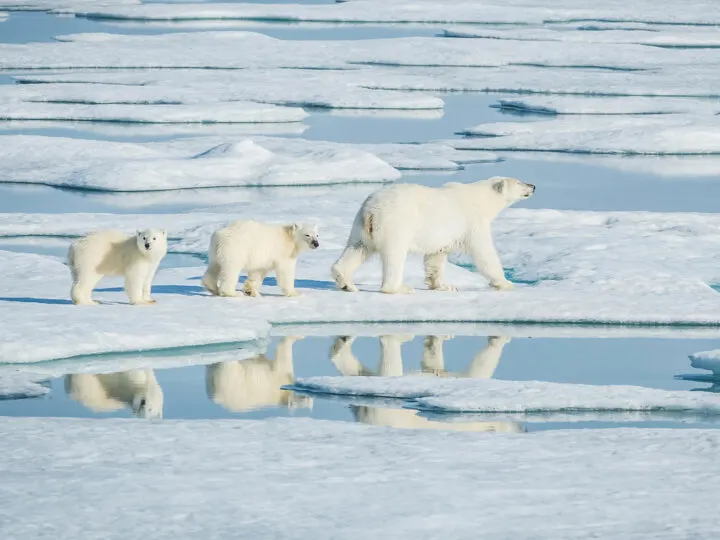 This post may contain affiliate links. For more info, see my disclosures.
Canada is home to some pretty spectacular spots. Banff National Park in Alberta, coastal Vancouver and urban Toronto, just to name a few. Well this list of best reasons for visiting Manitoba will delve into why Manitoba actually needs to be your next Canadian vacation!
As someone who's continually checking off places from a travel bucket list, I can say for certain that Manitoba is deserving to be on yours!
First, let's answer the question you may be asking…
Where is Manitoba?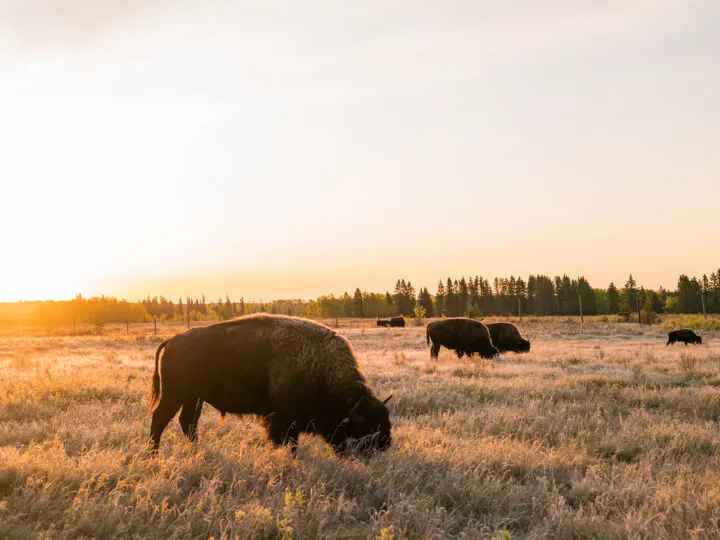 Manitoba is located in the center of Canada. It's actually known as Canada's heart beat!
To the west is Saskatchewan, to the east is Ontario and to the north is Nunavut. It's directly north of Minnesota and North Dakota states in the USA.
Winnipeg is the capital of Manitoba, and is its largest city in the province and 7th most populous in Canada. The major international airport in Manitoba is the Winnipeg Richardson International Airport.
Places to visit in Manitoba – map
While this guide will cover reasons you need to visit Manitoba and some of the best Manitoba attractions, this map is a visual of the province with some of those spots marked. A nice little travel planning tool for ya.😉
If you're asking yourself: 'what is Manitoba known for?' then let's continue. Here are some (it's impossible to list all 😉) of the reasons you absolutely must visit Manitoba!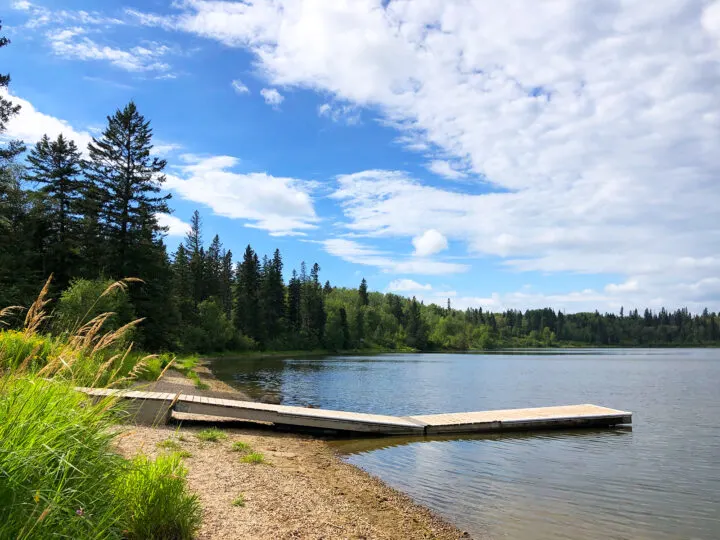 Note: traveling within Manitoba includes exploring Treaty 1, 2, 3, 4 and 5 Territories and communities who are signatories to Treaties 6 and 10. Ancestral land to the Anishinaabeg, Dakota Oyate, Nehethowuk Nations, Anishininewuk, Denesuline, Red River Métis and the Inuit are all within Manitoba. Please respect the cultural heritage of this land as you travel through Manitoba.
Reasons you need a Manitoba vacation in your life
While there's so much to see, do and experience in Manitoba, there are some things that stand out. Let's dive in!
1. Polar bears and beluga whales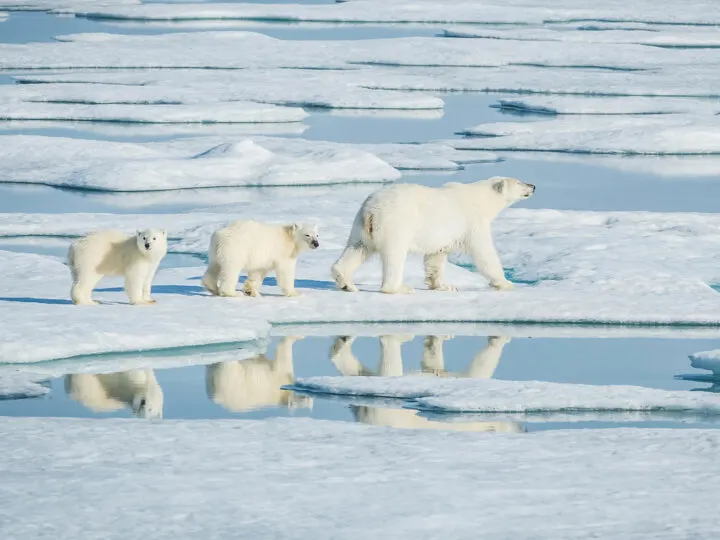 Okay, okay, what I'm trying to say here is that Churchill is an incredible spot in Canada! The town of Churchill in Northern Manitoba is known as the polar bear capital of the world, where over a thousand reside in the fall months! It's one of the top Manitoba attractions, and a bucket-list experience.
At the edge of the arctic, Churchill is positioned on Hudson Bay, which means there's plenty of arctic wildlife year round. Go snorkeling with beluga whales during the summer, or touring (safely) during fall to witness polar bears in their natural habitat.
Because of its extreme location, there's no roads in or out of Churchill, so you'll need to fly or take a train to the town. Often times Churchill tours will include transportation to and from town. It can be pricey, but these once-in-a-lifetime experiences are considered truly priceless!
2. Amazing northern lights shows (perfect on a Manitoba vacation)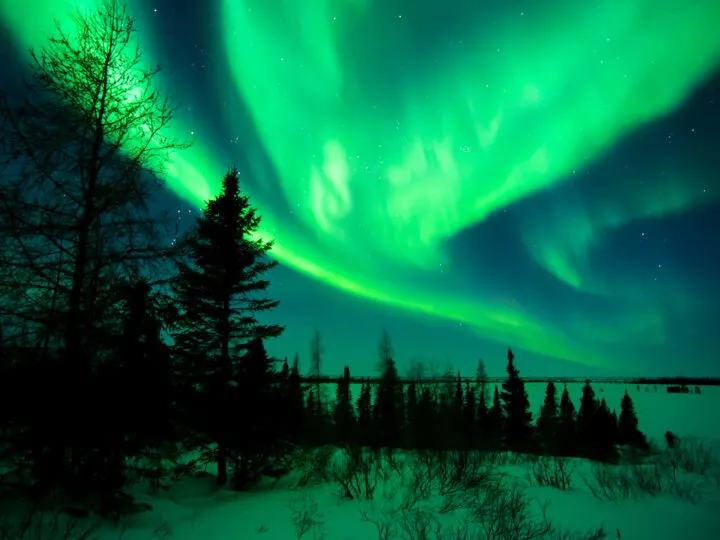 Speaking of Churchill, it's one of the best places on the planet to see the northern lights! The Aurora Borealis comes out to play often, but the best time of year to see them is January through March. Get ready for the thrill of a lifetime watching the Aurora Borealis!
And if you're not planning a trip up to the frigid northern side of Manitoba, it's still possible to see northern lights in other areas of Manitoba. You'll want a dark sky – meaning no light pollution. A 'moonless' sky is ideal, so it's best to avoid a full moon!
The further north you can get, the better because the Aurora Borealis will be brighter.
Then, you'll need a clear night without clouds. Longer nights (like in February and March) allow for more chances of seeing the northern lights. Just be prepared to stay up late!
3. Vibrant city of Winnipeg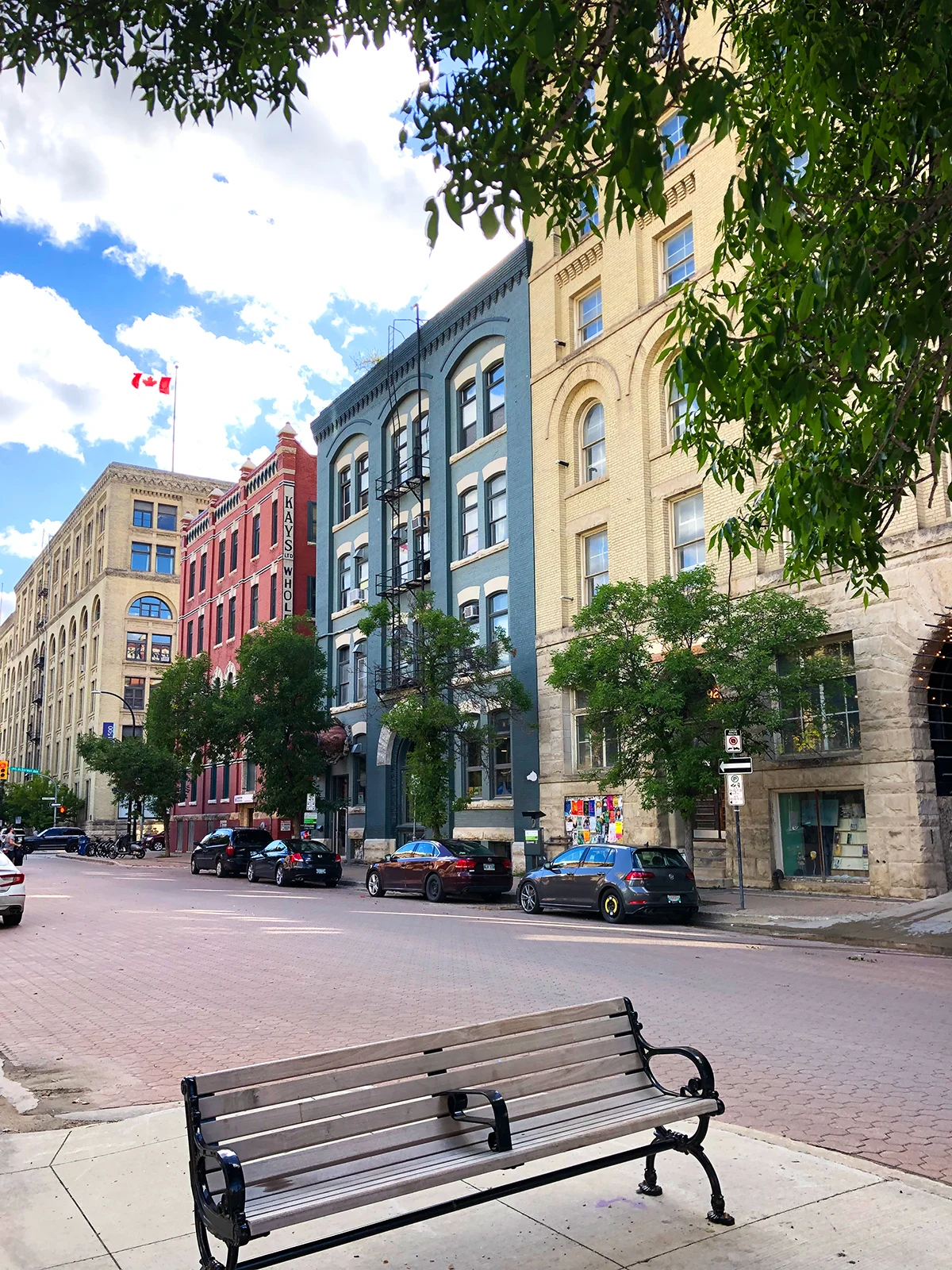 With some of the top Manitoba tourist attractions, there's plenty of things to do in Winnipeg!
World-class museums, incredible food scene and amazing festivals make Winnipeg a year-round destination. Winnipeg is home to The Forks, which has a history over 6,000 years old! In recent centuries, it was a hub for fur trading in the 1800's and a railroad centre in the 1900's.
Today, it's a perfect mix of culture and history. Learn about the trials and tribulations of Manitoba, Winnipeg and Canada through a variety of museums. Attend a festival to learn a new culture or for a life-changing experience. Or enjoy some outdoor activities year-round in Winnipeg.
And of course, there's plenty of shopping, dining and entertainment that you'd expect in a big city. There's so much to see and do in Winnipeg on your Manitoba vacation!
4. Canadian Museum for Human Rights (this is what Manitoba is known for, amongst others)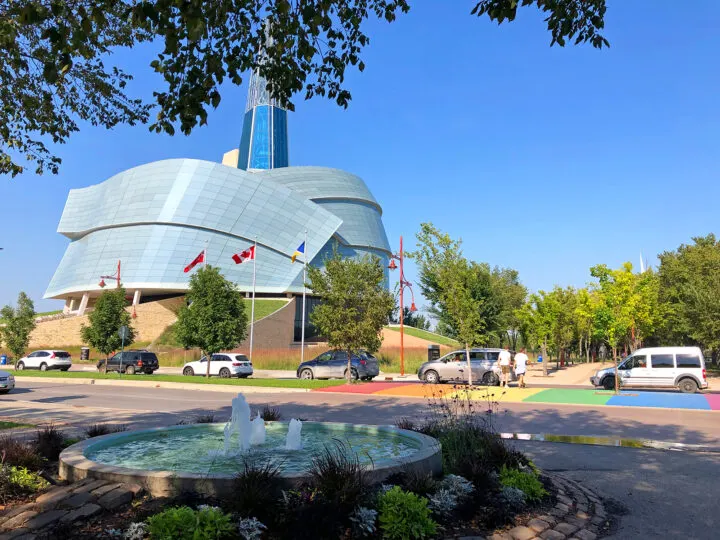 Such a powerful museum, it deserves a spot to itself on this list of reasons you should travel to Manitoba. Located in Winnipeg, the stunning architecture provides an incredible foundation for this mixed-media museum with a powerful message.
Going through the Canadian Museum for Human Rights is a moving experience!
The Canadian Museum for Human Rights is an icon in the Winnipeg skyline. Moreover, it's provided millions of people context to how humans were treated, and a reflective way to understand how to treat others today and in the future.
In fact, it's such a powerful museum, it appears on the Canadian $10 bank note! It's a must-see when you visit Manitoba, for sure.
5. Cutest little towns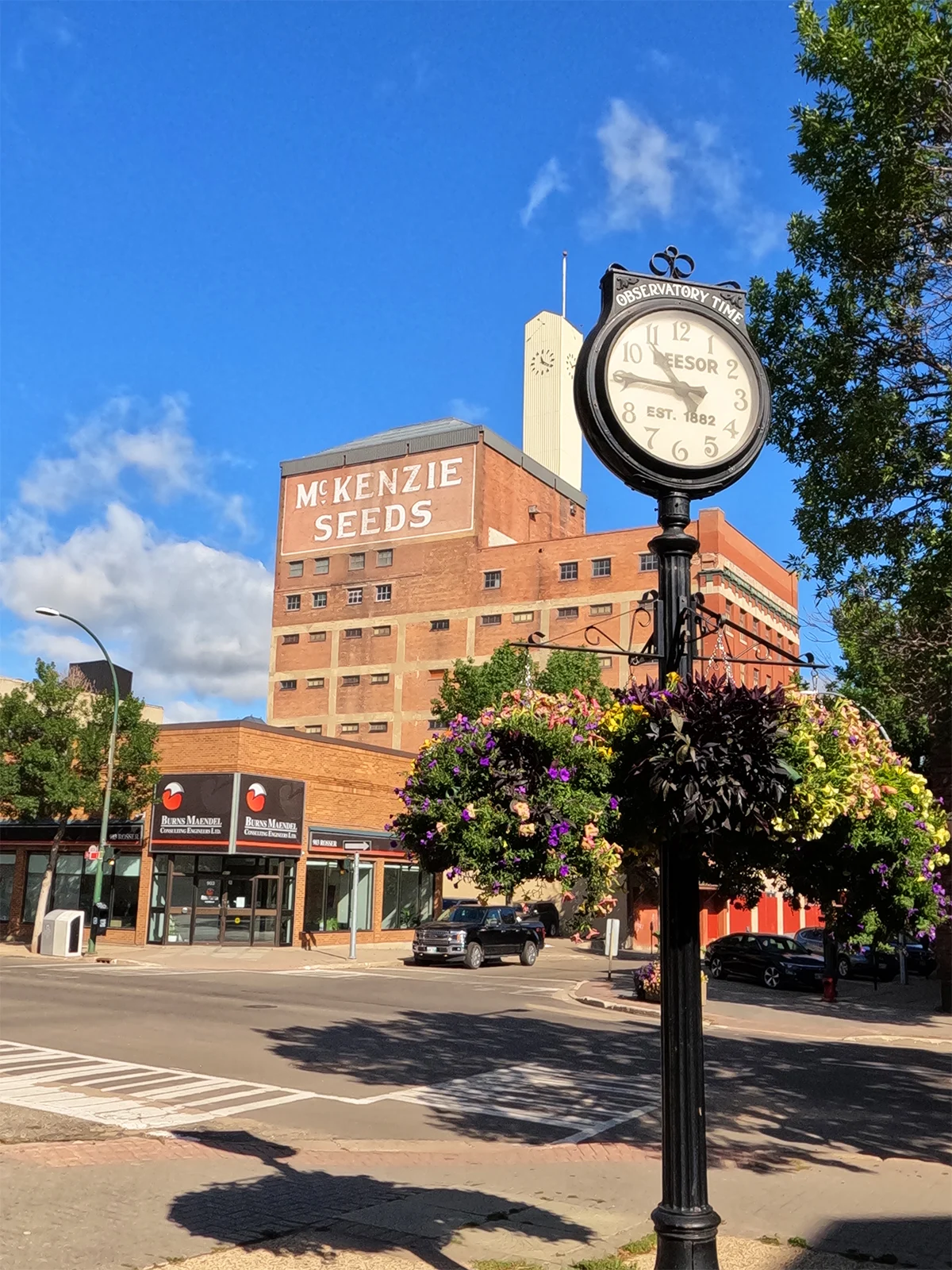 Outside of Winnipeg, there's so much to see in Manitoba! There's a lot of farm land between small towns, and it's certainly a treat when you land in one of these fun areas! While there are opportunities for a day trip from Winnipeg, many places in Manitoba are deserving of more than just a few hours!
Picturesque small towns with quaint coffee shops, walkable main streets with well-groomed parks and outdoor spaces are the perfect way to spend a quiet getaway. It's easy to stumble upon historic markers and culturally rich areas, too.
Learn about the First Nations and Metis people who lived along the Winnipeg River in Saint Georges, visit the quirky ice cream shop in Brandon, check out the mining museum in Snow Lake, or see the Selo Ukraine Heritage Village in Dauphin.
With what seems like an endless amount of small towns to explore in Manitoba, the opportunities to discover you new favorite spot are abundant!
6. More lakes than you could ever explore (ideal for a Manitoba vacation)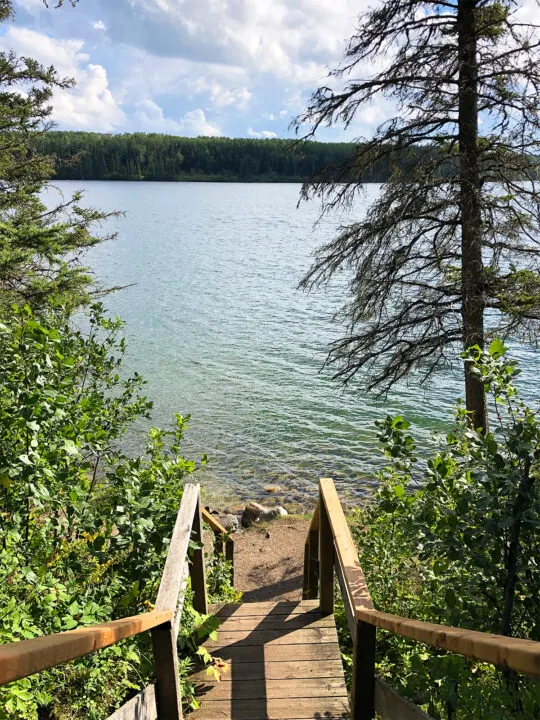 In the USA, Minnesota is known as the land of 10,000 lakes. Well, in Canada, Manitoba has over 100,000!
Lake Winnipeg, Lake Winnipegosis and Lake Manitoba are large lakes and centrally located within the province, therefore they get a lot of the attention. However, with over 99,998 other options, it would be hard to choose a favorite, wouldn't it?
Boating, swimming, fishing, kayaking and ice skating are just a few of the ways to enjoy the Manitoba lakes year-round. Lake Winnipeg is the largest in Manitoba – in fact, it's the 12th largest lake in the world!
One of the most unique looking lakes is Little Limestone Lake, located north of Grand Rapids Manitoba. It's actually a marl lake, which means when the temperatures are warm, the marl forms into calcite which creates crystals, giving the water a turquoise look. These turquoise water is just as impressive as what you'd find on the beaches of Turks and Caicos in the Caribbean!
Another lake popular with paddlers is Caddy lake. The tunnels are perfect for navigating with a kayak or canoe. Located in southeastern Manitoba, Caddy Lake is inside Whiteshell Provincial Park. There's so many places to visit in Manitoba, you're bound to see one of these beautiful lakes on your travels!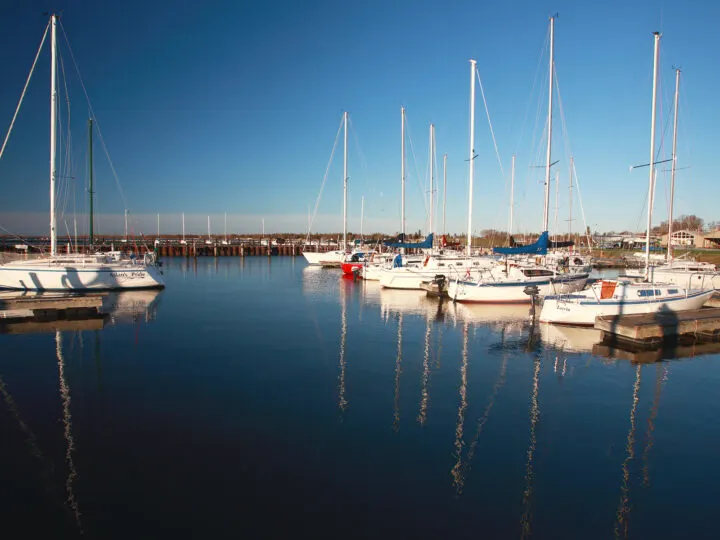 7. Kind people
Okay, okay. Maybe you think kind people are everywhere. And they are! But maybe what I'm saying is that the people of Manitoba are especially nice!
Manitoba and Winnipeg have a friendly and welcoming reputation, and it's every bit as true to experience it yourself!
Being from the USA, the absolute courteous drivers was one of the first things I noticed. While I consider myself a patient driver, the people of Manitoba are even more so!
Friendly people you meet as you walk down the street, people holding doors for one another and kind encounters at museums and shops. There's so much to be said about traveling to a new destination where the people are actually friendly!
8. Riding Mountain National Park (one of the best places to visit in Manitoba)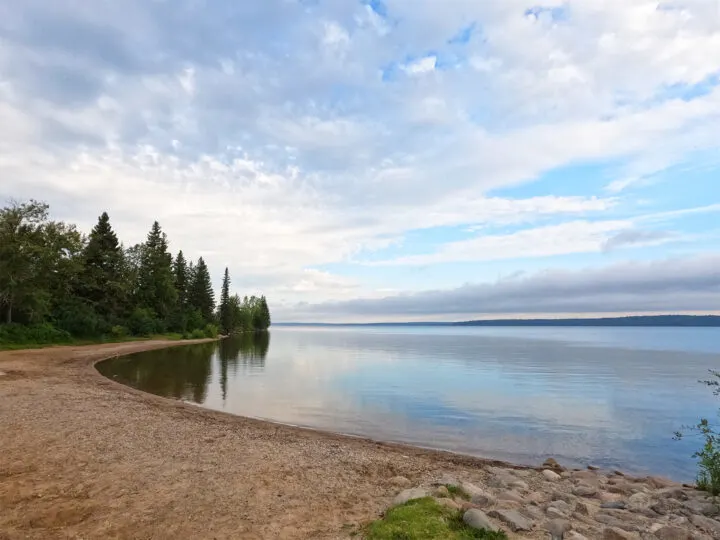 A shining star within the province, Riding Mountain National Park is worth a visit! Clear Lake Manitoba is a cute town in the heart of the park. With lake town vibes, picturesque main street full of shops, restaurants and ice cream parlors plus an amazing lake, Clear Lake is a must-visit destination.
Popular for camping, kayaking, hiking and biking, it has nearly 3,000 km² to offer opportunities to enjoy nature. Take a sunset cruise on Clear Lake, camp at Moon Lake or check out the Bison Enclosure for wild bison viewing near Lake Audy.
There's so many things to do in Riding Mountain National Park, you won't have a single second to get bored!
9. Provincial and national parks galore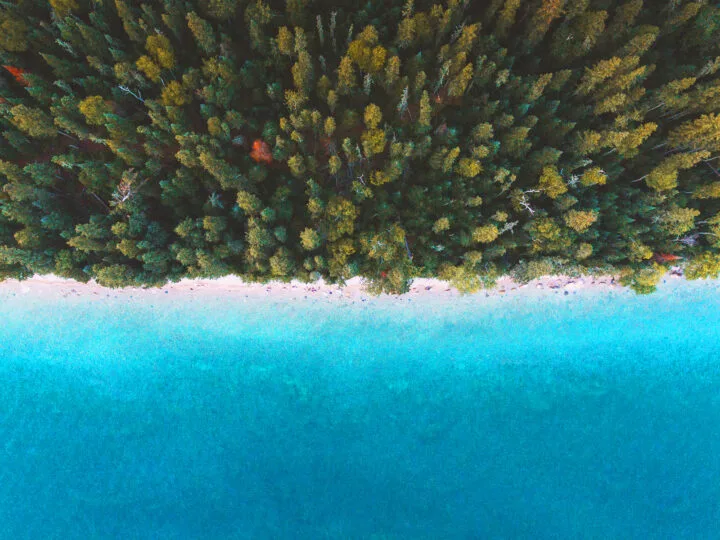 Speaking of parks, here's a mind-blowing fact: there are 92 provincial parks in Manitoba! Plus 2 national parks (Riding Mountain and Wapusk National Park), there's so much to see and do outside the big city and small towns.
This guide would be super long if I listed them all here. Instead, here's a complete list of Manitoba provincial parks. A few of the most popular parks for outdoor recreation (and likely due to location) are Whiteshell, Turtle Mountain, Winnipeg Beach and Hecla Island.
Pro tip: if you want to stay at or near a park in the summer, be sure to book accommodations far in advance as it's a popular time for a Manitoba vacation!
10. Festivals, festivals, festivals! (one of the best Manitoba tourist attractions)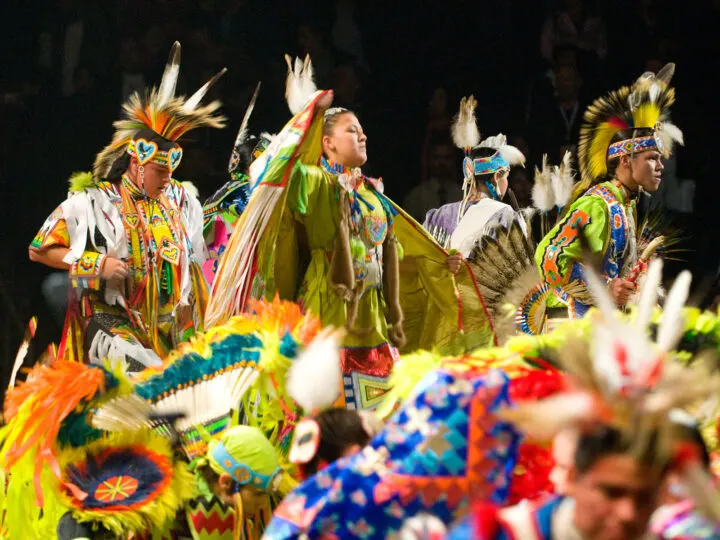 One thing there's never a shortage of in Manitoba is festivals! While you'll find festivals year-round in Manitoba, Winnipeg certainly knows how to throw a festival! Awarded a World Festival and Event City by the International Festivals and Events Association, there are activities throughout the year.
Grab your cowboy boots for Dauphin's Countryfest, celebrate Indigenous culture at the Manitoba Ahbee Festival in Winnipeg, get your taste buds ready for the Honey, Garlic and Maple Syrup Festival in Manitou, dance to the fun music at the Winnipeg Folk Festival, experience the Icelandic Festival of Manitoba in Gimli and so much more!
Whether your idea of a good time is great music, trying new foods, seeing ice castles or cultural experiences, there's likely a festival you'll love in Manitoba!
11. Gimli is a gem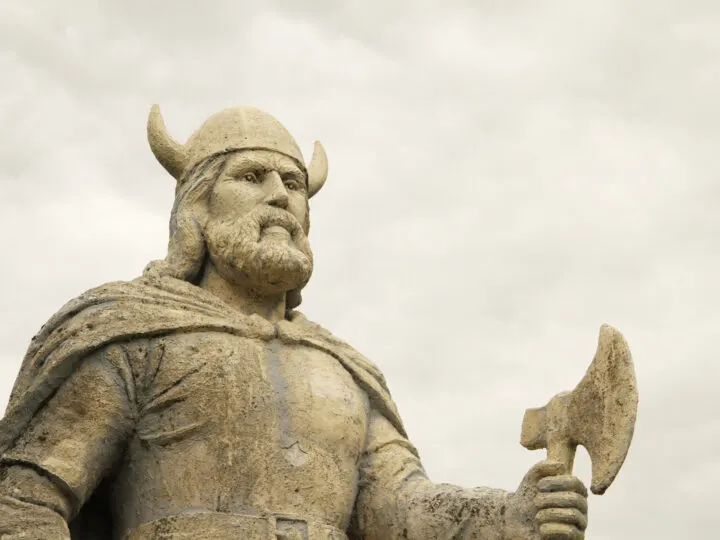 If you're new to the idea of a Manitoba vacation, then you're probably considering Winnipeg, Churchill or some lesser-known spots like Clear Lake or Brandon. But you absolutely cannot leave Gimli out of the mix!
Dating back to ancient Norse mythology, to say Gimli is a historic spot is an understatement! Today it's known for the giant Viking Statue, a historic marker for Gimli being the epicenter for "New Iceland."
Icelandic settlers 'discovered' Gimil in 1875 and thus has a lot of history, which can be seen in the New Icelandic Museum.
Located on Lake Winnipeg, about an hour drive north of the city of Winnipeg, walking on the beaches of Gimli is a great way to spend the afternoon. In summer, enjoy water activities, farmers markets and festivals. During winter, go ice skating, cross country skiing or check out the Gimli Ice Festival.
12. Learn about culture and heritage (one of the top things to do on a Manitoba vacation)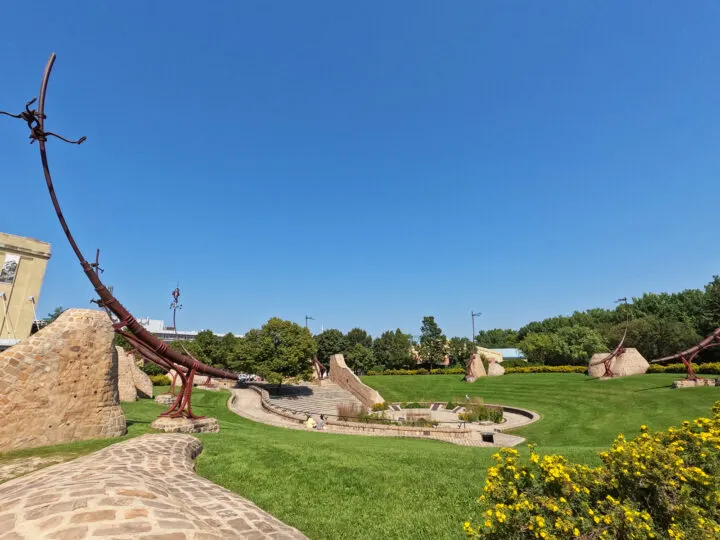 With a plethora of festivals, museums and historical sites to visit throughout Manitoba, there's so much knowledge to soak up! Taste indigenous cuisine throughout Winnipeg and the greater Manitoba province.
Fun fact: while English and French are the official languages in Manitoba, there are more than 85 languages spoken in the province!
Here are a few unique cultural experiences for your Manitoba vacation:
Experience Tipi camping in Opaskwayak Cree Nation.
See the Inuit carvings and artifacts at the Itsanitaq Museum in Churchill.
Visit the International Peace Gardens near Turtle Mountain Provincial Park.
Check out the Canadian Fossil Discovery Centre in Morden.
Experience the Niizhoziibean at The Forks in Winnipeg.
13. White sandy beach of Grand Beach (and one of the top Manitoba attractions)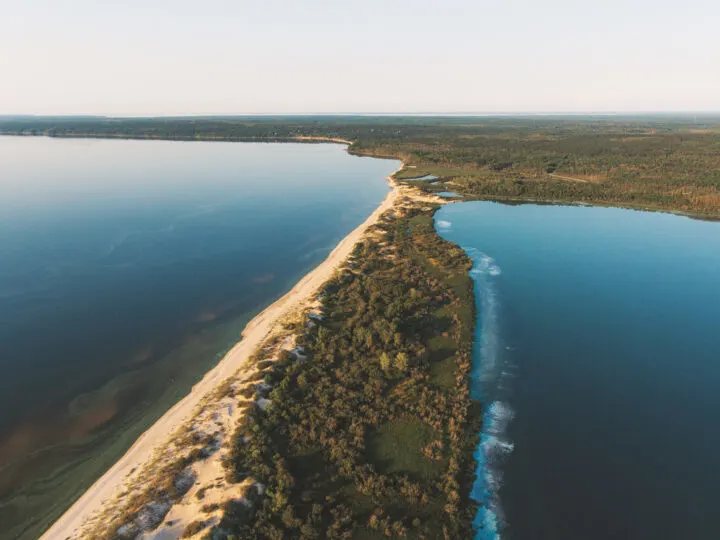 Located about an hour north of Winnipeg is some of the finest white sand that would rival that of the best beach in Aruba! On Lake Winnipeg is Grand Beach Provincial Park. With over 3 kilometers of shoreline on the 6th largest lake in Canada, there's plenty of room to spread out and enjoy the beach.
With silky soft sand and Great Lake views, Grand Beach is an awesome way to spend the afternoon, especially while visiting Manitoba in summertime. Get active and enjoy the water through paddleboarding, kayaking, water skiing – the list goes on! Take a leisurely stroll along the water's edge or bring your beach chairs and enjoy the lake views.
If you happen to be vacationing in Manitoba during August, Grand Beach has a fun sandcastle competition. Watch the sand transform into figures, creatures and words as you watch in wonder!
The closest town to Grand Beach is Grand Marias where you'll find restaurants, shops, accommodations and entertainment beyond the beach. Grand Beach is one of the top Manitoba tourist attractions, and worthy of a stop during a vacation!
14. Your taste buds will literally thank you for visiting Manitoba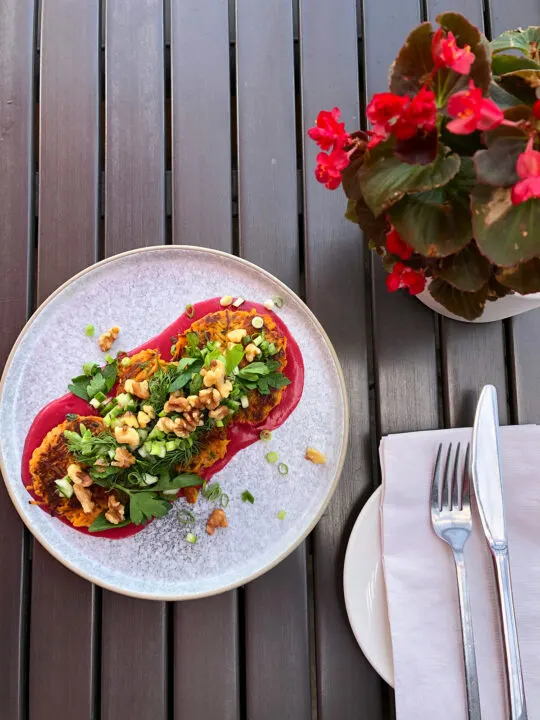 Okay okay, this one is mostly attributed to Winnipeg. After traveling to many destinations all over the world, I can say without a doubt that Winnipeg has some of the most amazing food!!😋
The cultural diversity of Winnipeg surpasses that of many like-size cities, and with it brings a dynamic food scene. Nearly any type of food imaginable – and even ones you've never thought of – can be found in Winnipeg, Manitoba.
Food critics from all over come to experience Winnipeg's culinary delights! In fact, one of the hardest things to choose on a Manitoba vacation might just be where to eat!
15. Thermea Nordik Spa (a must when you visit Manitoba and Winnipeg)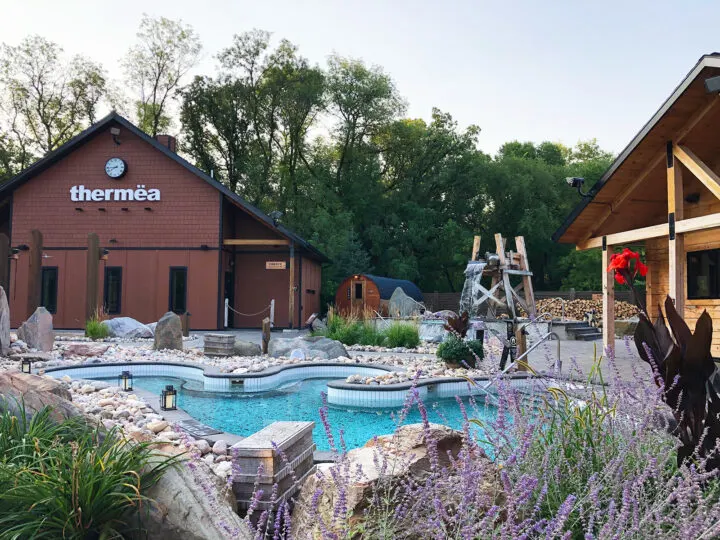 Manitoba gets cold and the winters tend to drag on, it's no surprise there. But one of the top things to do in winter is actually outside! A visit to Thermea Nordik Spa in Winnipeg will soothe and rejuvenate every part of you.
The relaxation and healing center in the heart of Winnipeg is an indoor-outdoor thermotherapy experience. A year-round activity for Manitoba locals and visitors alike, Thermea Nordik Spa derives it's therapies from Scandinavian techniques.
At the time of publication, Groupe Nordik has spas in Chelsea, QC, Whitby, ON and Winnipeg, MB, although the Winnipeg location has won my heart over!
16. Manitoba is truly a year-round destination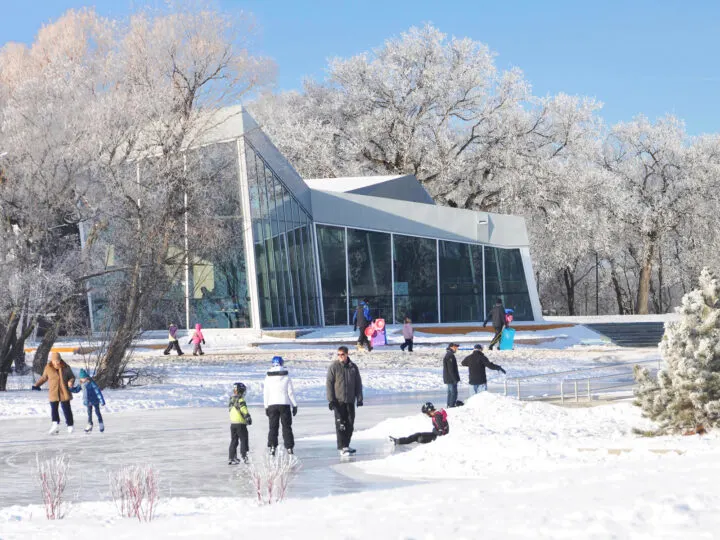 Although the cities and outdoor spaces in Manitoba truly seem to come alive in the summertime, there's plenty of things to do year-round in Manitoba.
Go snowshoeing in a provincial park, find a frozen lake for ice skating (there's over 100,000, remember?) or attend a winter festival and marvel at ice sculptures. Oh, and let's not forget the northern lights put on their best display in the wintertime!
Just be sure to dress and pack for a Manitoba vacation in winter according to the weather. Average temperatures are -10 degrees Celsius (or lower, depending on region), so be prepared to bundle up!
Why choose a Manitoba vacation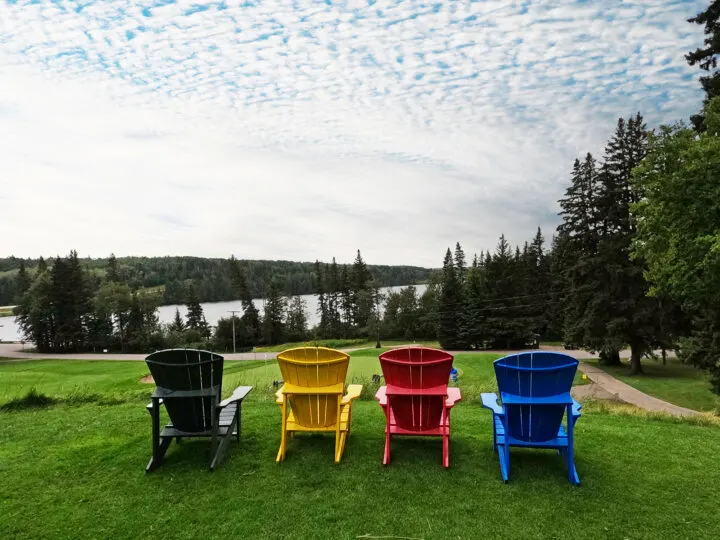 Rediscover your love of nature by enjoying the many lakes Manitoba has to offer. Perhaps even more thrilling is seeing arctic wildlife in their natural habitat in Churchill. Enjoy a cultural festival, art museums and the food scene in Winnipeg.
Exquisite lakes make way to quaint small towns. Quiet plains lend themselves for watching the northern lights. Celebrating the original inhabitants of Manitoba is prevalent in many communities, and is especially reflected in the arts and cultural festivals.
There's so many places to visit in Manitoba, it's time to start planning that trip!😉
Related content to read next:
26 Fun and Unique Things to Do in Winnipeg You Can't Miss
Clear Lake Manitoba: 20 Things to Do (You'll Love this Gem in Canada)
Find this post helpful? Save it for later or share it on social media!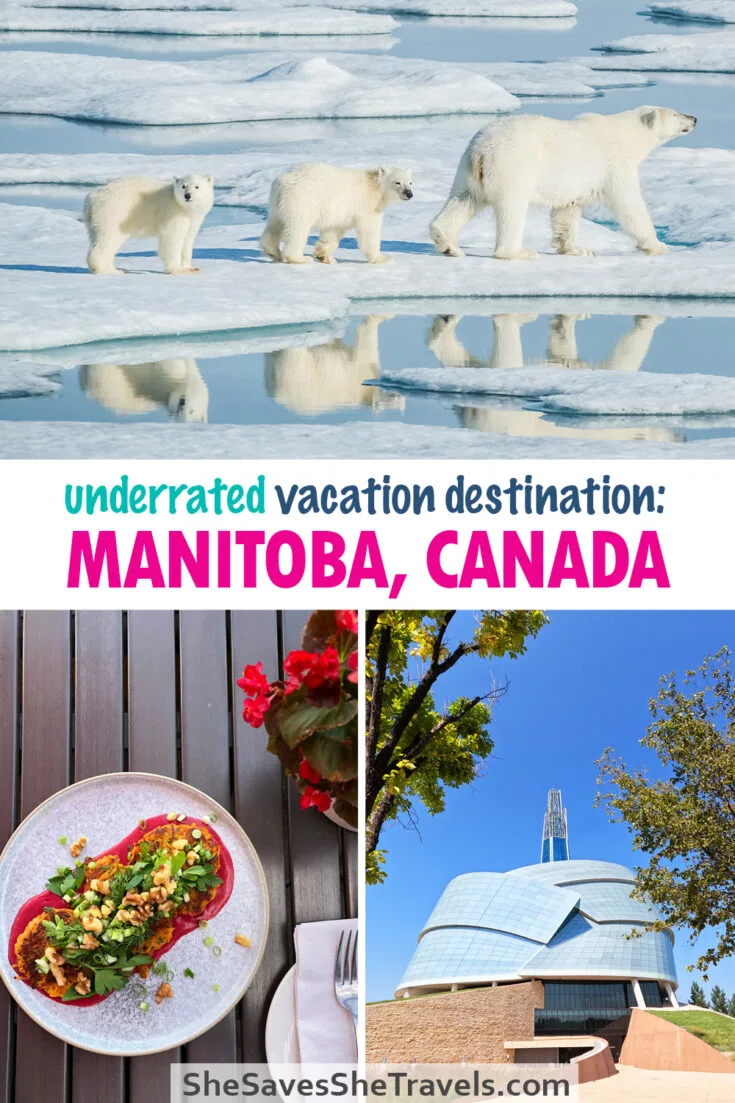 Thank you to Tourism Winnipeg and Travel Manitoba for hosting me! As always, all opinions are my own.