Where in the world do you want to go? Have you ever stopped for a few minutes in this overwhelmingly busy life to think about it? Dreamt about where you truly want to explore? Have you actually created a travel bucket list?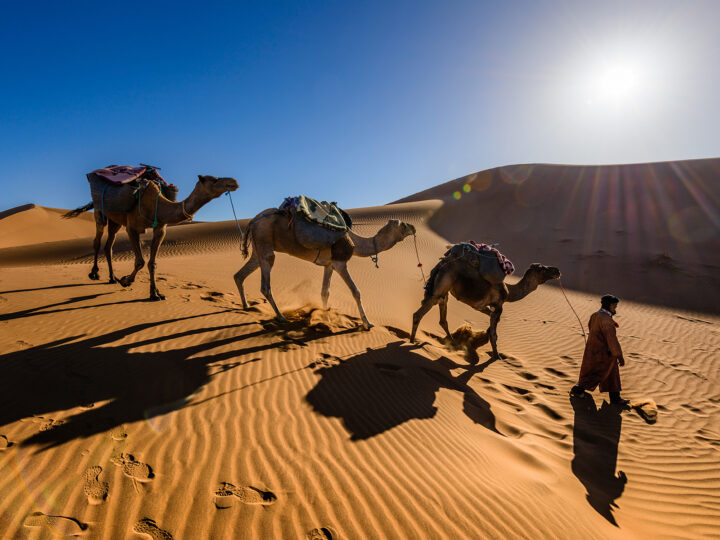 This post may contain affiliate links. For more info, see my disclosures.
This great, amazing, wonderful, beautiful world has so much to offer! A majority of us stay in our own little corner of it, in our same basic routine. Exploring new adventure vacations is a great way to venture out of our routine.
Traveling is a chance to gain perspective through new experiences. Not to mention vacations can give us energy and actually make us happier, as proven by research!
So friend, do you have a travel bucket list? Like one that you've taken the time to daydream, to create, and really get excited about? Well dreamer, why not let today be the day to start your travel bucket list?
Imagine, if at the end of your life you looked back and you've had every travel experience you wanted to have, and went every place you've wanted to go. How full would your heart be?
Note: keep reading for a list of 101 destination ideas!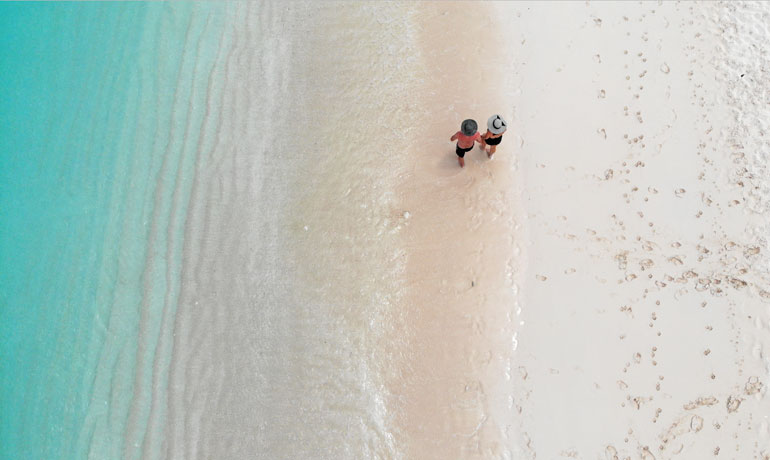 Dream Big
What are your travel dreams? Whether you're dreaming about visiting every island in the Caribbean, every theme park in America, every mountain range in the world, or whatever your goals are, it's time to write them down!
Do you know, if you write down your goals, you're 42% more likely to achieve your goal? Hear that, friends? Forty-two percent! That's huge!
So by writing down your travel goals you're more likely to actually go on those trips, have amazing experiences, and live the life you're dreaming of!
I've got BIG dreams. We all do, right? So as a #dreamer, I'm motivated by dreaming about my next trip. Because friend, I truly believe this world was made for us to explore.
As Walt Disney says, "if you can dream it, you can do it." This is one of my favorite quotes, and if you're part of this community of dreamers you may have heard me mention it before. So go ahead, dream big and create your ultimate bucket list!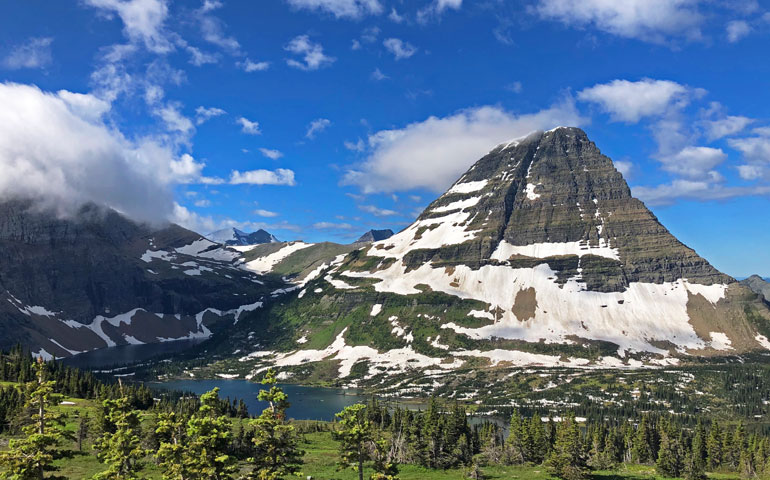 Creating Your Travel Bucket List
This is the fun part! A bucket list is a wish list of locations you want to visit. You get to make your travel bucket list as long or short as you'd like!
Are you dreaming of a few huge trips that will take years to come true? Or will a trip a year (or a month!) satisfy your travel craving? Read through the following exercise to create your own travel bucket list.
First, write down any destinations that come to mind immediately
Always wanted to see the Grand Canyon? Ready to marvel at the Taj Mahal? Wanting to hit the cobblestone streets of Italy?
Whether they're trips with your significant other, family vacations, girls weekends away, trips with friends, or anything in between, those places that come to mind right away go on your list first.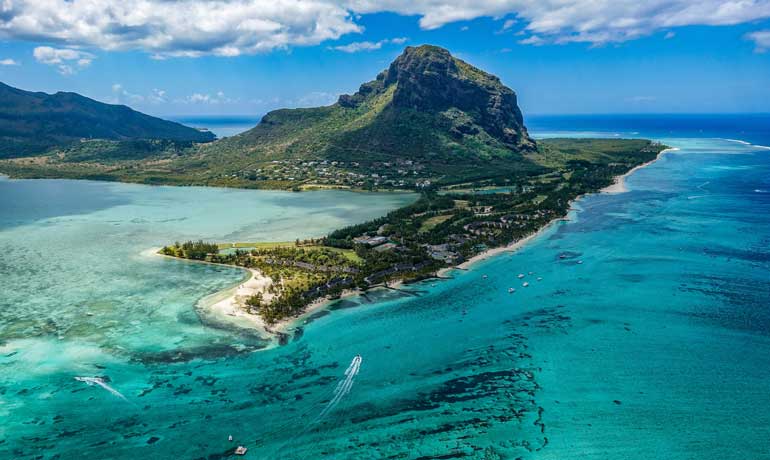 Next, keep digging from within
Remember this is your list, so build it to match your true travel desires. Use the questions below to think of more places to add. Seriously take some time to work through these questions. And don't hold back!
Where have you always wanted to go?
What places intrigue you?
Which destinations inspire you?
Where does your heart sing?
Where could you go to learn more about ______ ? (insert hobby/passion)
Which destinations could you visit that would bring out the best in you?
Where could you go that you could make an impact? (think volunteering, teaching or mission trips)
What could you do on vacation that you really, really want to, but scares you a little bit? Ok, now where is that?
Where have you thought about going to, but feel it's too expensive? (include it – this is a dream list!)
What travel experience would create an epic story so good you'll tell it to friends and family when you're 90 years old?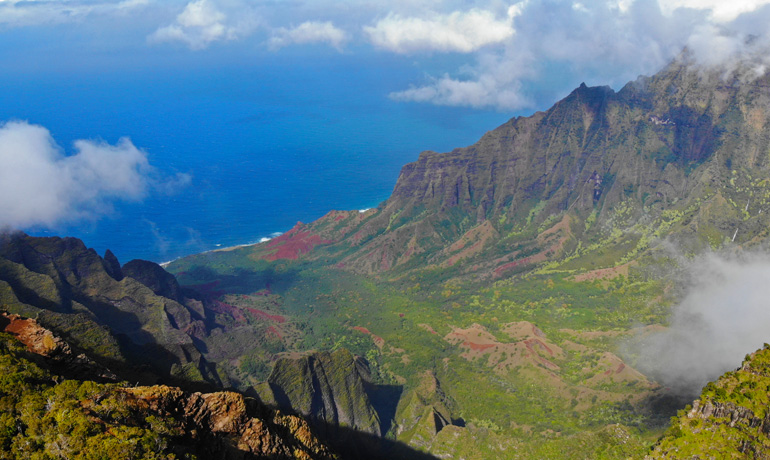 Then, research best travel bucket list destinations
Google and Pinterest are your friends here! Searching anything from 'best hiking trails in the world' to 'best undiscovered beaches' to 'best family destinations in Asia' to whatever else you're into. You'll be swooning over pictures on your screen as you review all your options.
Related reads:
Horseback Riding on the Beaches of Turks and Caicos
28 Underrated Travel Destinations in the US You Need to See
What is Bangalore Famous For?
Best Things to do in Austin, Texas
Researching might also spark a memory of a location you'd considered before. For instance, you're on Pinterest and find a pin about top beaches in Mexico. Then you remember the time you saw photos of the undiscovered beach off the coast of Barbuda and wanted to check into flights.
Wherever your research takes you, use this time to discover your ideal destinations and add them to your travel bucket list.
I've included my bucket list at the bottom of this article in hopes that it may help you think of ideas.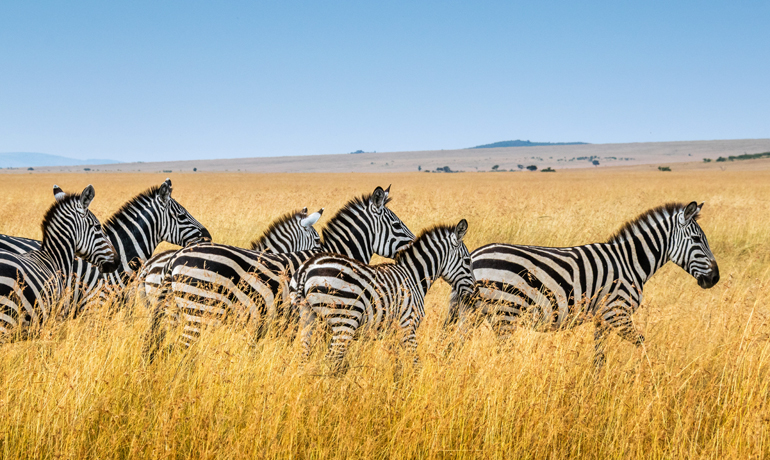 Making it Happen
Okay, are you feeling good about your travel bucket list? Does it excite you to even imagine experiencing all those destinations? The next part is a bit more challenging: making it happen.
Start breaking down your newly created list to figure out when you can make these dreams a reality. Where will you go first? When can you make it happen? Depending on your list, you might be thinking, "I want to go everywhere, but how?"
A great place to start is prioritizing your list. You could try to categorize them in order of affordability, or location, or the dreamiest first.
Once you've identified your first trip, do some basic research to figure out how much it will cost. Then determine your timeline. If you want to go to your first destination in fifteen months, take that basic cost and divide by fifteen. Can you save that much per month? If not, you have a three options: change your timeline, change your destination or change your finances.
Related reads:
How to Save Money for Travel – Your Vacation Savings Plan
7 Money Habits to Make (or Break)
55 Ways to Save Money
The key here is not to get discouraged! If you're feeling overwhelmed with the 'how' to get there, then it's time to start making lifestyle changes so you can achieve what's on your bucket list. Your lifestyle and finances can help you achieve your dreams of crossing every destination off your list, but you need to ask yourself the hard questions to make big changes.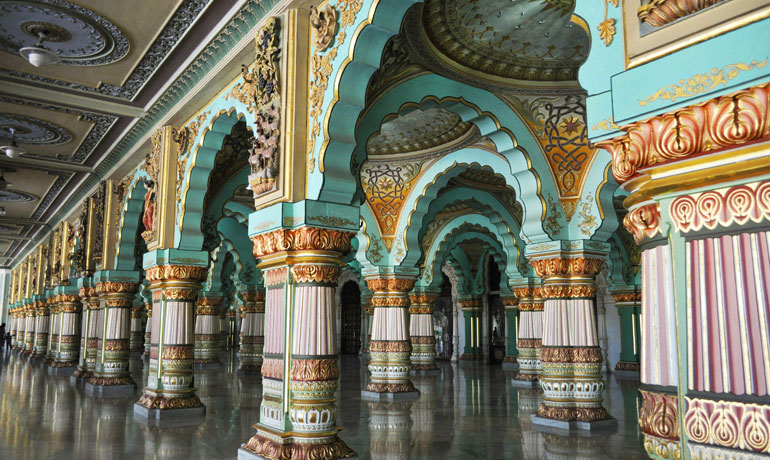 Start with these questions:
Does your current lifestyle enable you to travel? (think about your work, family, home life)
What would you have to give up to be financially able to afford your travel bucket list?
How could you increase your income and therefore savings in order to travel?
What can you do on a daily basis to move toward achieving your travel bucket list goals?
As you go through these questions, please remember that NOTHING is impossible. If your mind can create it, and you truly believe in it, you can achieve it.
Stay Inspired
Finally, stay inspired. Just the process of creating your list can light a fire within you to make changes to your life and achieve your travel goals.
Use this as motivation to save some serious cash so you can travel when and where you want to. Look at your finances every month, week, or payday to keep track of your savings goals.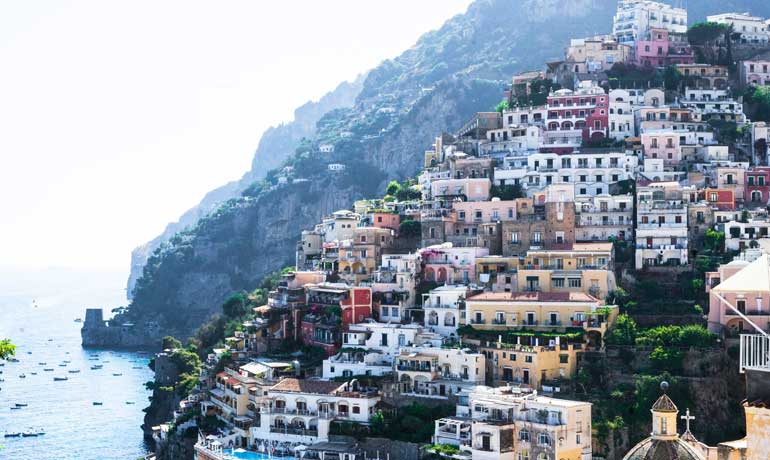 My 101 Travel Bucket List Destinations
As promised, here's my list of 101 destinations full of wanderlust. I've traveled to some pretty amazing places, but I have so much of this big world left to explore!
North America
Molokai, Hawaii
Lanai, Hawaii
Big Island, Hawaii
Mendenhall Ice Caves, Juno, Alaska
Yosemite National Park, California
Lake Tahoe, California
Multnomah Falls, Oregon
The Wave, Arizona
Antelope Canyon, Arizona
Zion National Park, Utah
Lake Superior, Minnesota
New Orleans, Louisiana
Savannah, Georgia
New York City, New York
Green Mountains, Vermont
Portland, Maine

Moraine Lake, Alberta, Canada
Related read: 100 Most Romantic Vacations in the United States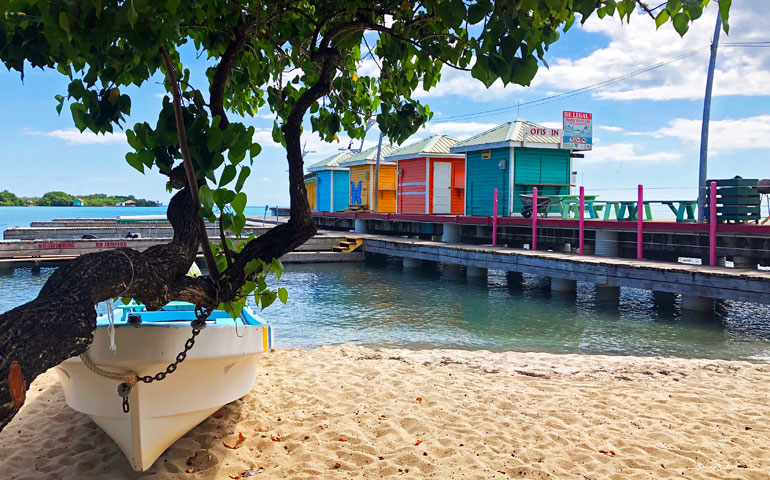 Caribbean & Central America
Puerto Rico
Playa Carrillo, Costa Rica
St. Croix
Bahamas
Negril, Jamaica
Grenada
Cayman Islands
Dominican Republic
Curacao
South America
Galapagos Islands, Ecuador
Rio De Janeiro, Brazil
Lencois Maranhenses, Brazil
Salar de Uyuni, Bolivia
Machu Picchu, Peru
Marble Caves, Chile
Igazu Falls, Argentina
Patagonia, Argentina
Buenos Aires, Argentina
Europe
Blue Lagoon, Iceland
Seljalandsfoss Waterfall, Iceland
Reykjavik, Iceland
Geiranger Fjord, Norway
Paris, France
Algarve, Portugal
Lagos, Portugal
Ibiza, Spain
Barcelona, Spain
Rome, Italy
Tuscany, Italy
Venice, Italy
Amalfi Coast, Italy
Salina Island, Italy
Hallstatt, Austria
Plitvice Lakes, Croatia
Santorini Island, Greece
Navagio Bay, Greece
Montenegro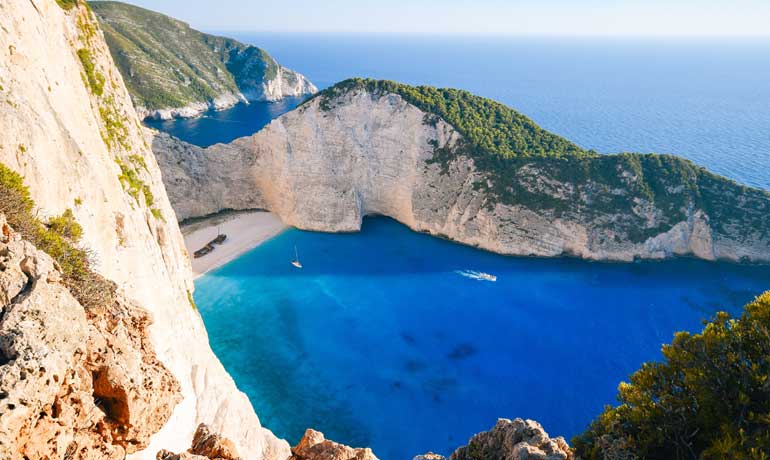 Middle East, North Africa & Greater Arabia
Marrakech, Morocco
Giza Pyramids, Egypt
Pamukkale, Turkey
Cappadocia, Turkey
Petra, Jordan
Sub-Saharan Africa
Kenya
Zanzibar, Tanzania
Lake Malawi, Tanzania
Ngorongoro Crater, Tanzania
South Luangwa National Park, Zambia
Victoria Falls, Zambia
Botswana, Africa
St. Lucia, South Africa
Cape Town, South Africa
Anse Source d'Argent, Seychelles
Mauritius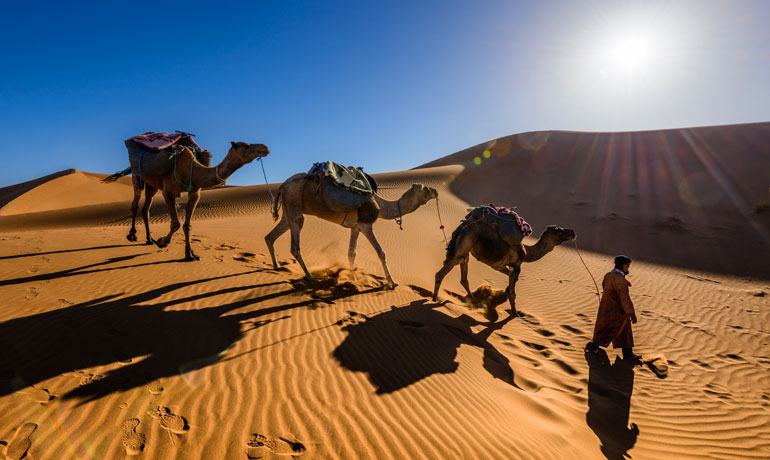 Asia
Taj Mahal, India
Maldives
Tianmen Cave, Zhangjiajie, China
Zhangye Danxia Landorm, Gansu, China
Rainbow Mountians of Zhangye Danxia, China
Great Wall of China, Beijing
Bagan, Myanmar
Thailand
Luang Prabang, Laos
Angkor Wat, Cambodia
Hitachi Seaside Park, Japan
Bamboo Forest, Japan
Panglao Island, Philippines
Gili Islands
Bali
Australia & Oceania
Sydney, Australia
Great Barrier Reef, Australia
Coral Coast, Australia
Lake Tekapo, New Zealand
Queenstown, New Zealand
Bora, Bora, French Polynesia
Tahiti
Fiji
So, it's your turn, dreamer! What are the top three destinations on your travel bucket list? Share in a comment below…then write down those goals! 😉
Related content you may like:
35 Swoon-worthy Beach Vacations You Need to See
21 Island Vacations that are Surprisingly Affordable (and Gorgeous)
33 Amazing Spring Break Ideas for Families on a Budget
Find this post helpful? Save it for later or share it on social media!