You need a gift. But what do you get someone who loves to travel and that they don't already have? Well, you need a unique travel gift! The best travel gifts are ones your favorite wanderluster will actually use.
As an avid traveler, I've either used these items or they're on my wish list because these travel gift ideas are practical, useful and fun. (And awesome!)
This list goes beyond travel-sized toothbrushes and neck pillows… these are the best gift ideas for travelers because they probably don't already have them. Let's get to it!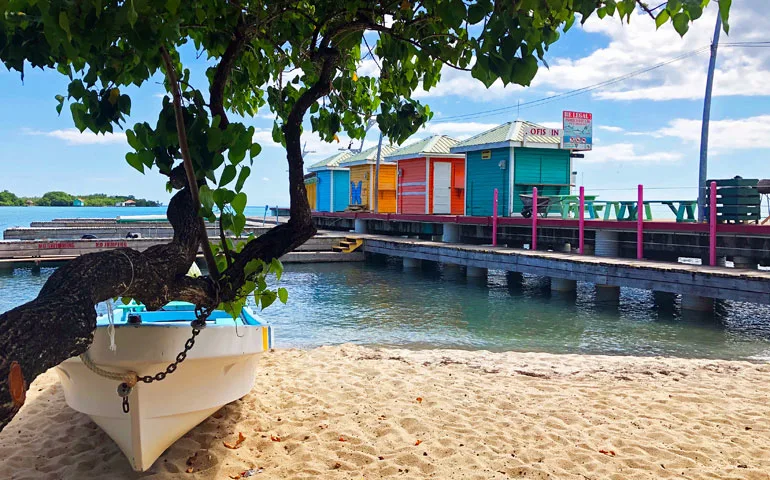 This post may contain affiliate links. For more info, see my disclosures.
Unique travel gifts for her
Here are my top gifts for female travelers. (You're welcome!)
Travel scarf with pocket
A girl always needs someplace safe to put her phone while traveling. Women's clothing rarely has the right size pockets for a cell phone. Enter: the scarf with a hidden pocket.
It's more secure than a purse for traveling, too. Definitely one of the best and most unique travel gifts for her.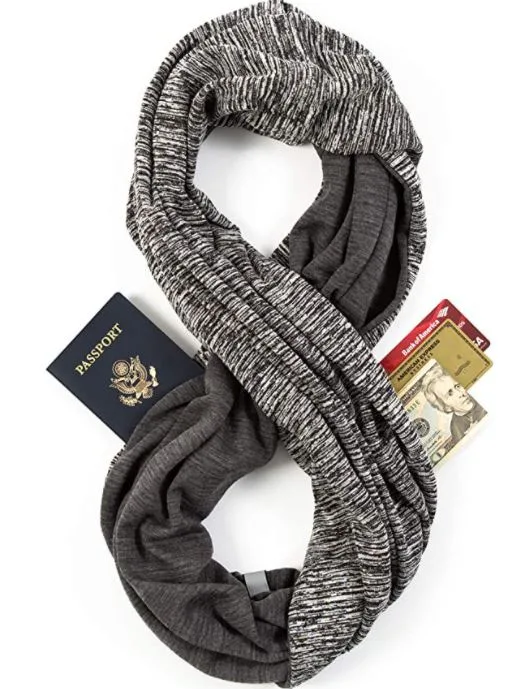 Airplane footrest – hammock style
Okay, so this could technically be a male or female travel gift. But I'm adding it here because generally females are shorter. This airplane footrest helps us short people to get more comfortable on long flights.
I could have used this on my last trip to Kauai. At 5′ 2″, it's often a challenge for me to get my legs comfortable and this would have come in really handy.
Adult coloring book
There's only so much screen time one can take on a long flight. A coloring book is a nice alternative to help pass the time on long flights or road trips. I've used them before, and so have my kids.
Travel-inspired jewelry
This is one of my favorite unique travel gifts for her because it's useful any time of year!
A necklace, earrings or other jewelry that's travel-related could be the right thing for the female on your list. There's a ton of options over at Etsy – my favorite is this airplane necklace.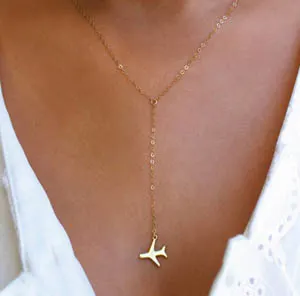 Useful travel gifts you haven't thought of
Shampoo and conditioner bars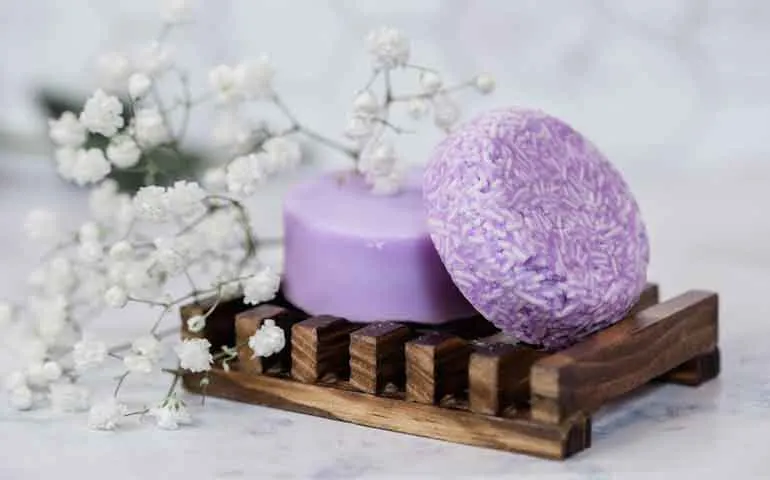 I loooove traveling with my solid shampoo and conditioner bars. They're a great, eco-friendly alternative to packing plastic travel-sized bottles. Plus they're TSA approved since they're not liquid.
Oh, and they're the perfect size gift for stocking stuffers. You can find solid shampoo and conditioner bars here. Bonus: they smell amazing!
Beach towel with hidden pocket
For the beach lover, get them the perfect beach towel! I love that this one's lightweight yet absorbent. It's super soft and has a discrete pocket to hide valuables on the beach.
I have this beach towel in the pink stripe, but it comes in several other colors – such a unique travel gift idea and honestly perfect for gifting!
Waterproof phone case
I can't recommend this item enough. It's low price but high value! I use this waterproof phone case on every trip that includes any kind of water activity and I love it!
Related read: Exactly What to Pack for a Beach Vacation (including free checklist download)
RFID passport wallet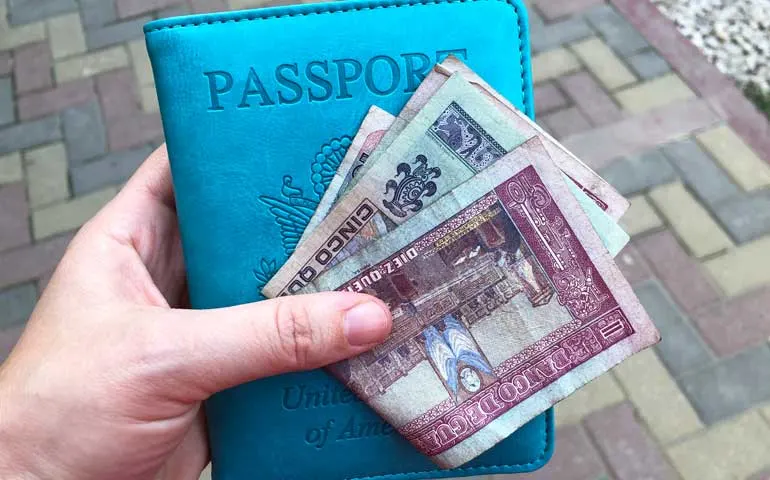 My husband's friend was traveling through Dubai last year and got his information stolen off his passport. So when I went through Dubai, I made sure I protected my info. (Nothing against Dubai specifically, theft is everywhere.)
But ever since then, I carry RFID protection for my passport, credit cards and ID. Here's the RFID passport wallet that I have – it comes in 19 color so there's plenty to choose from.
My passport wallet has flown with me to several countries, and is very good quality. Definitely one of the best gifts for someone traveling abroad.
Travel symbols t-shirt
Here's a truly unique travel gift. Traveling someplace with limited knowledge of the language is tough. Ease that difficulty for the person you're shopping for with this travel shirt! It has the most common travel icons to easily communicate abroad.
Laundry soap sheets
Perfect for the traveler who packs like a minimalist or goes on extended trips. These laundry soap sheets dissolve and are TSA-friendly.
Poo-Pourri Spray
I mean, I don't think I need to go into much detail here. Except that this Poo-Pourri toilet spray is perfect for a girls' weekend and definitely a romantic vacation. It's also the right size for a stocking stuffer. #justsayin
Tech gifts for travelers
Noise-cancelling headphones
These noise-cancelling headphones *might* be the best invention for travelers. Ever. I didn't really get it until I borrowed a pair for my trip to India. Next thing you knew, I owned a pair myself.
If your wanderluster doesn't own a pair, this is a very nice and unique travel gift!
Headphone splitter
Your favorite traveler will be able to cozy up to their significant other on and watch their favorite show with this helpful head-phone splitter. This one can actually split the audio 5 ways for more ways to share!
GoPro
If you're feeling extra generous this holiday season, gift a GoPro Hero. They'll be able to take amazing photos and videos while on their best adventures.
Don't forget the float strap for water activities!
Wireless mini Bluetooth speaker
Perfect for hiking, camping or hanging out on the beach. This wireless Bluetooth speaker is travel-size but delivers great sound. Oh yea, and it's waterproof!
Cord organizer
Perfect for all those gadgets, not to mention cell phone chargers, back-up batteries and everything else. This cord organizer will keep all their cords neatly contained while traveling.
Unique travel gifts – the gift of experience
Alright so I'm a bit of a minimalist and while I love a great travel product that makes life easier, I also love giving experience gifts. Here are a few to consider for your favorite traveler. 🙂
USA National Parks pass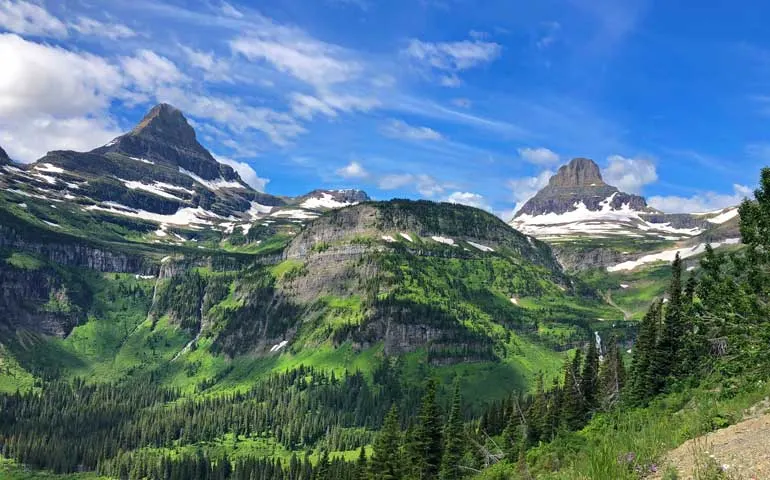 It's literally the gift that keeps on giving. I mean, who can see every national park in the U.S. in just one year? Give your wanderluster the gift of free admittance to some of the most iconic places in the country.
Buy your USA National Parks pass here.
My family bought a National Parks this year and visited Arches, Glacier, Badlands and Canyonlands National Parks. Saved us money and it was way easier to enter the park, too. Such a unique travel gift idea!
Airline points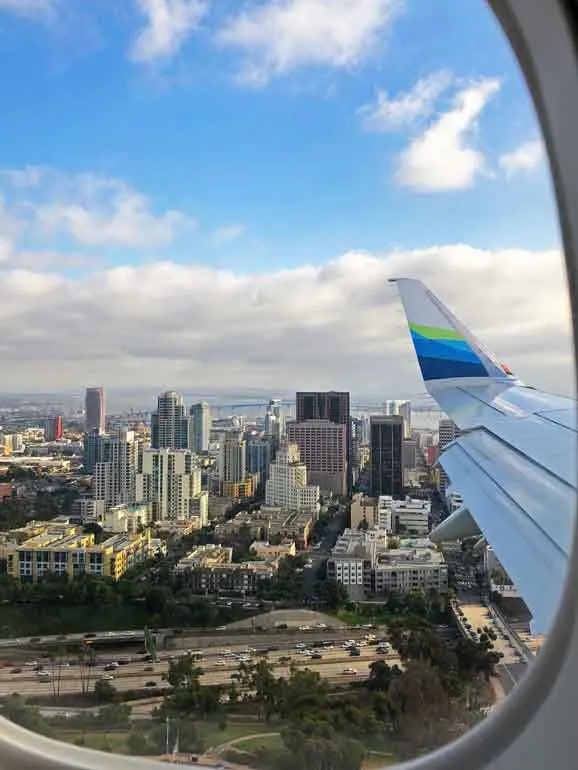 All of the major airline carriers in the U.S. allow you to transfer points from your rewards account to another traveler's rewards account. So you can give the gift of an entire flight or by combining both accounts' points.
There's usually a small fee to do this and not all airlines are treated equal here. This guide can help you determine if transferring airline points or miles is a good option for you.
Gift card to airbnb
Give a stay in an airbnb! You can buy airbnb gift cards and they can use them toward their next stay. That will get a big thank you hug, for sure.
Traveling photo session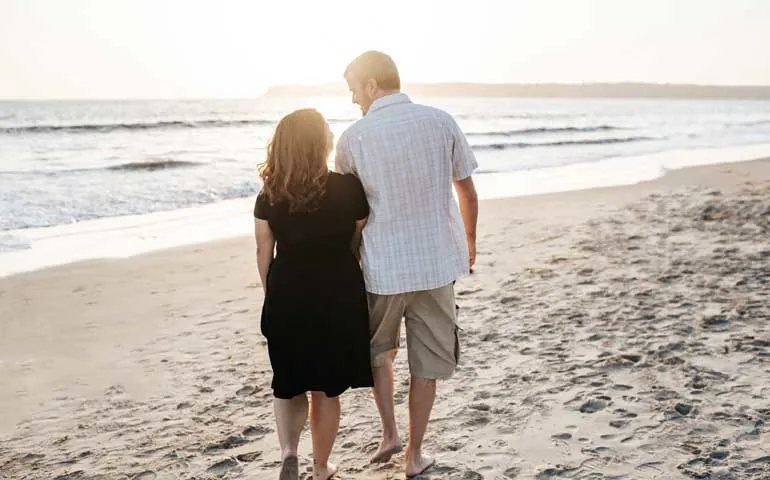 This one miiiight be one of my favorites on this list of unique travel gifts. You can literally give the gift of memories when you give a Flytographer photo session gift card.
This gift will allow your wanderluster to capture their memories solo, with their significant other, family, or larger group. The recipient will get digital rights to the photos to do with them what they'd like.
I used Flytographer for during my weekend trip to San Diego, and with such an easy process, I'd highly recommend them to anyone looking to capture memories while traveling.
Unique travel gifts for the adventure traveler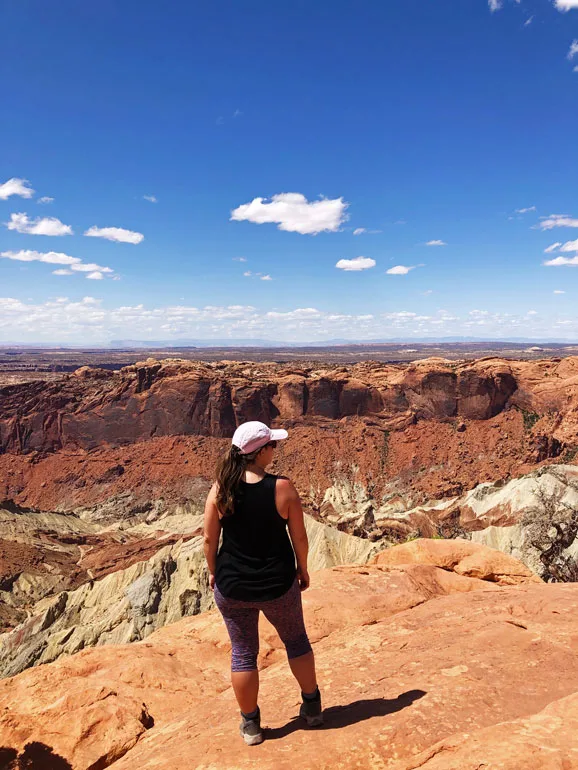 If you're looking for a gift for someone who's always on the move or goes to destinations you wouldn't dare, check out these items that just might come in handy.
Water filter straw
Lightweight and the perfect size to slip in a backpack, this personal water filter straw is everything for the outdoor lover. It works by filtering the water as one drinks. What?!
Water purifier and filter bottle
Certainly larger than the straw, this water bottle purifier will help make a fresh water source healthy enough to drink. According to the manufacturer (and a ton of reviews) your wanderluster will now be able to drink tap water in foreign countries with this bottle. Win!
Travel hammock
This travel sized hammock is super functional for travelers who love hiking and camping. It's the perfect way to take a nap after a long hike, too. I have it in orange and love it!
Read next:
10 Easy ways to save money for Christmas
How to create a Christmas budget
Fun travel gifts – just because!
Practical is important….but it can be even more exciting to give a fun travel gift!
Custom phone case
Grab a photo off Instagram or Facebook and surprise them with a custom phone case! I love the phone cases I've bought from Custom Envy. I'm currently rocking a photo from my trip to Turks and Caicos and get compliments on it all the time.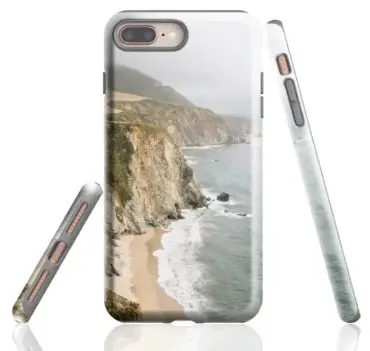 Carry-on cocktail kit
Surprise your wanderluster with this carry-on cocktail kit. This kit includes everything needed to make margaritas and Moscow mules, except the alcohol. They're airline-approved and just require liquor from the beverage cart to craft an on-board specialty drink.
Ummm- can you think of a better departing gift for someone traveling abroad?
Flip flops with messages in the sand
If your traveler is planning an island vacation, these fun flip-flops might just make it into her carry-on bag. Best thing about these is you can choose your color – and your liquor!
What a fun and unique travel gift!
Related read: What to pack for a beach vacation
Travel themed gifts for the home
Here are some ideas for the home for your travel lover. I love that these can set a tone for the home and give back year after year.
Travel-inspired gifts from Etsy
Shop on Etsy for the best travel gifts. From home decor to globes, custom travel gear and so much more. Search Etsy for custom-made travel gear – the possibilities are endless!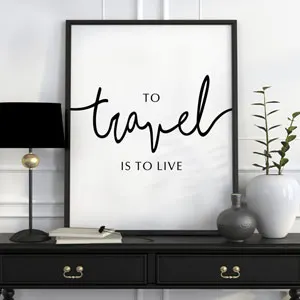 Wireless phone charger
This is a fun and practical way they can see their favorite vacation memories every day. Set it up with photos from their most recent trip with a quick download from Facebook or Instagram. This customized wireless phone charger is from Shutterfly.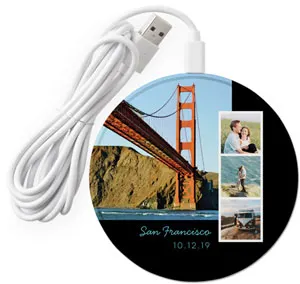 Airplane bottle opener
Perfect for entertaining and sparking up conversation about recent travels, this airplane bottle opener is an affordable home accessory for your favorite traveler.
Travel scratch-off map
Your favorite traveler will thank you for this scratch-off travel map. They'll be able to display all the destinations they've been to. Plus it's really fun to scratch off a new place when arriving back home!
Unique travel gift ideas – that's a wrap!
Ha! (Pun intended.) Getting a unique travel gift for someone that they'll actually use and enjoy can be tough. But this list of gift ideas surely gave you a lot of options to consider.
If you found this list helpful, share it with a friend for save it for later on Pinterest!