So you want to take a Hawaii vacation on a budget? Well it's a lot easier than you think! While all the Hawaiian islands are beautiful (ahem, expensive), you can absolutely have a great time in Maui on a budget.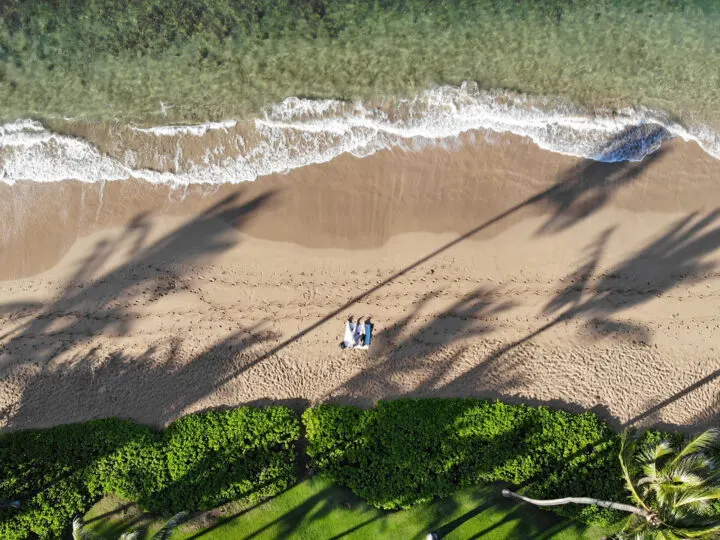 This post may contain affiliate links. For more info, see my disclosures.
I've traveled to Maui several times and there's so much to see and do that doesn't involve spending a lot of money. There are definately expensive Maui activities, but also many things to do in Maui for free or cheap.
Honeymoon in Maui on a budget? Yes, it's possible!
Inexpensive family vacation to Maui? Heck yea, pack those bags!
Just don't fall into tourist traps! Do your research ahead of time, and use this as a guide. You'll save a ton of money and have great memories of the island, too.
Pin this article now to save it for later
Cheap or free things to do in Maui on a budget
Enjoy the best beaches Maui has to offer (for way less!)
So many beaches on Maui, so little time! Here are my favorite activities and locations to enjoy the best beaches in Maui on a budget!
1. Find a hidden beach on Maui
There are many on the island, but my favorite hidden beach on Maui is along the Road to Hana. It's probably obvious that by now every beach on Maui has been discovered and named. But finding a beach that has no one on it truly feels like it's your own private beach!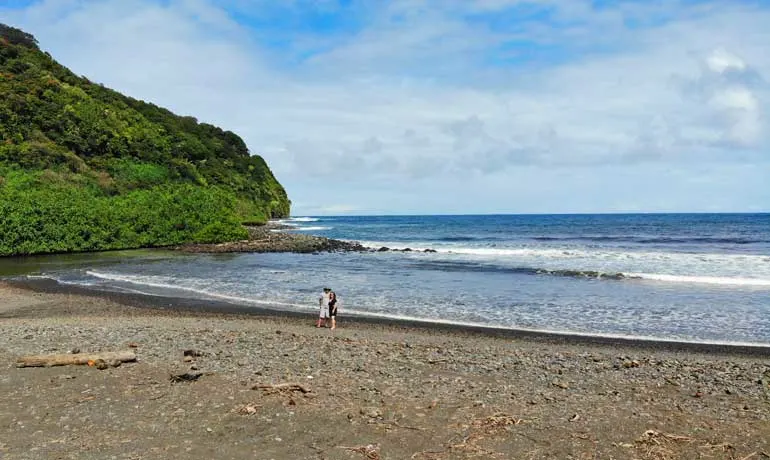 Getting to Honomanu Bay
This beach is hidden because the entrance isn't marked. Meaning, it's less likely to be be crowded. So I won't tell you exactly how to get to it, but I'll just give you some mega hints so you can try to find it, mmmkay? 😉
Location: between mile markers 13 and 14 on Hawaii Highway 360. If you're driving towards Hana from Paia Town, be on the lookout for a tight downhill turn on the left.
Be prepared to go on an adventure! The road from Hana Highway to the beach isn't exactly paved, which is part of the fun.
Pro tip: a vehicle with 4×4 is probably best, especially if it's recently rained. And grab your water shoes for this beach! It's rocky and you'll need them. These are my favorite water shoes from Amazon (I have them in gray!)
You might also like: Best things to do in Kauai – your 7-day guide
2. Snorkeling in Maui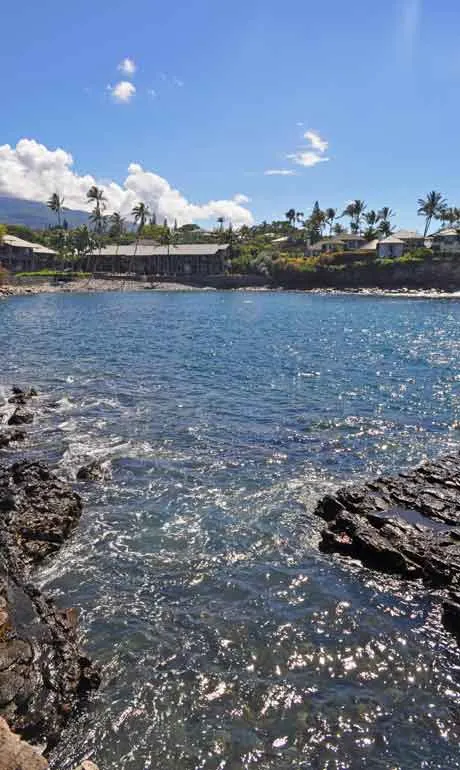 You can definitely spend money to take a boat out to Molokini and find incredible snorkeling off the coast of Maui. And you'll probably see a lot of fish, maybe even a reef shark.
But ya know what? My husband and I snorkeled with turtles off the coast in several different places and we did it for free!
Best snorkeling beaches in Maui
Honokeana Bay (saw dozens of turtles!)
Black Rock, at the north end of Kaanapali Beach
Kahekili Beach
Molokini Crater (the snorkeling is pretty great!)
Locations and access: Honokeana Bay is challenging to get to. It's just southwest of Napili Bay. Check out the details on Trip Advisor.
Black Rock location: Access it via free parking and beach access at the Whalers Village shopping center, 2435 Kaanapali Pkwy, Lahaina, HI 96761. Whalers Village charges for parking, but you can grab lunch (or even a bottle of water) from one of the restaurants or stores and get your parking validated.
So yes, you can book the snorkel trip. Or you can just grab some gear and hit a beach.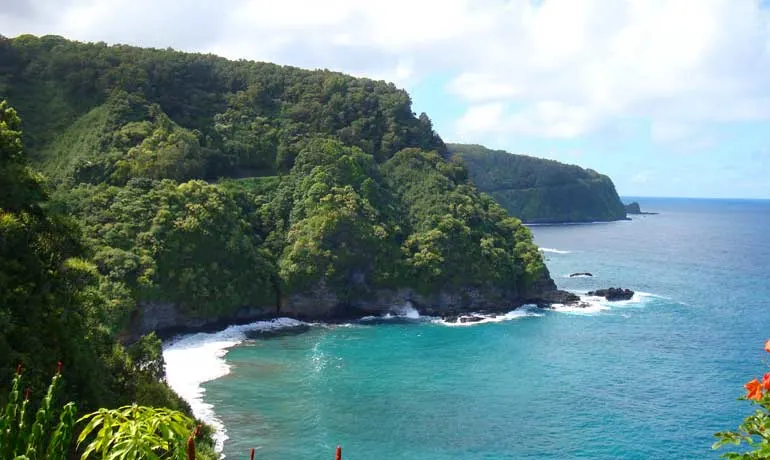 Note: do not touch the turtles while snorkeling! It's tempting but Hawaii state law protects all sea turtles. Stay at least 10 feet away from them…your photos will still turn out from that distance. 🙂
Also, make sure to take reef-safe sunscreen! Traditional sunscreens have toxins in them that bleach the reefs and kill marine life. Amazon has great reef-safe sunscreen here (and it actually smells good, too).
Pro tip: there's snorkel gear rentals on most beaches, but if you're planning to go more than one day or don't want to hassle with it pack your own. My husband and I always pack ours when we're headed to a beach or island, saving us time and money.
Here's a great set of snorkel gear from Amazon.
3. Grab some sun and people watch on Kaanapali Beach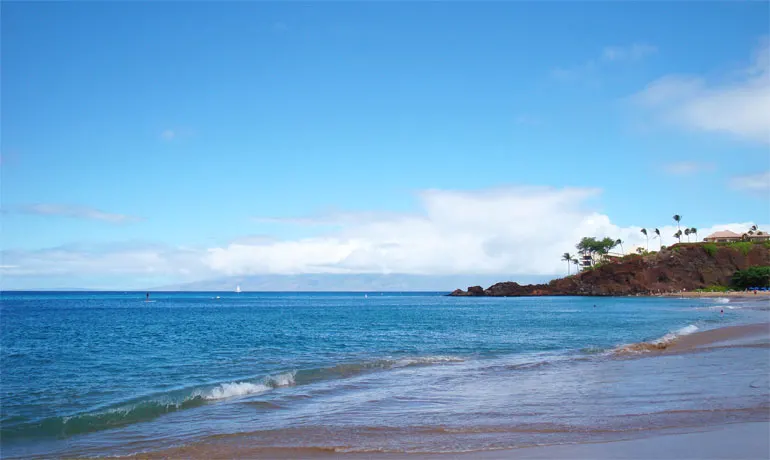 You knew this was coming, right? Since every beach on Maui is public, you don't have to stay at an expensive beach-front hotel to enjoy the famous Kaanapali Beach.
Kaanapali Beach Location: use the Whalers Village shopping center parking, 2435 Kaanapali Pkwy, Lahaina, HI 96761. You'll get charged, but can get your parking validated by one of the shops or restaurants as noted above.
Kaanapali Beach is well known in Maui because of the never-ending sunshine. With such a diverse climate on the island, some spots will have more clouds and cooler weather. But Kaanapali is typically warmer and sunnier!
Pro tip: grab your beach towels, reef-safe sunscreen and head there early – the beach is busy and fills up fast!
Related to this article:
Best budget travel tips
Is travel insurance worth it?
4. Visit a black sand beach in Maui (Honokalani Beach)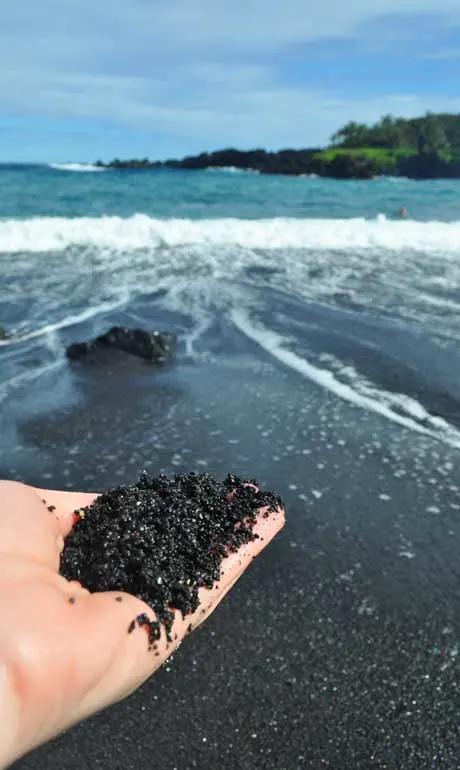 On the road to Hana, Honokalani Beach is one of the most interesting and incredible beaches in Maui. Bonus: it's inside Waianapanapa State Park, which is totally free!
Location: Hawaii Highway 360, Mile Marker 32, Hana HI 96713
Make sure to allow time to explore the whole area. There's lots of lava tubes and caves within the state park. Check out the cave near the beach entrance and snap an Instagram photo.
This is a beach you'll want to hang out at for a bit. The waves can be big on this part of the island so be careful of the surf. But take time to soak it all in. You're on a black sand beach for crying out loud!
I loved how the texture of the sand changed from larger rocks to very fine once you get in the water. It's really easy to tell how the beach was created over millions of years, and it's so fascinating! It reminds me of the time I spent on the Black Sand Beach Vieques in Puerto Rico. Absolutely in love with black sand! 🖤
Anyway, walk past the beach (opposite of the parking lot) and there's a short hiking trail that leads to a look out. Watch the waves crash on the rocks and enjoy the vivid blue water against the solid black rock. Gorgeous!
Pro tip: take some multi-purpose shoes good for hiking and water. These are my favorite water shoes for any beach. I practically lived in them when I visited Maui and Kauai.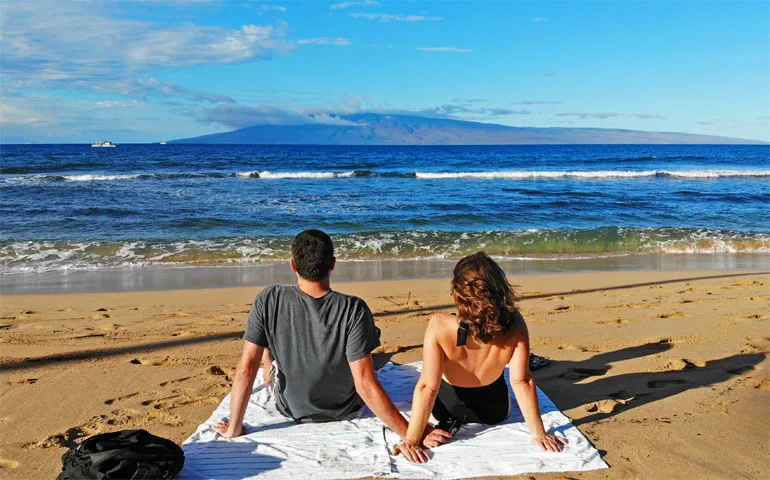 If you're looking for a cheap Maui vacation, then you absolutely need to check out the discount rates on Discover Cars. I routinely save 10-30% on rentals. They search top car carriers to find the best deal, at no extra price to you! Search cheap Maui rental cars now.
5. Exercise (for free) on the beach
Yoga, running and swimming are all great, free activities to do on the beach in Maui. Head out early to minimize the crowds and while the heat is at it's lowest.
Grab your yoga pants or swimming suit and hit the sand. No yoga mat needed!
Best running trails along a beach in Maui:
Wailea Beach Path
Kanaha Beach Path
Kaanapali Beach Walk
Location: Access Wailea Beach Path at the free parking lot near the Grand Wailea, 3850 Wailea Alanui Dr, Wailea, HI 96753
Get to the Kanaha Beach Path via Alamaha Place, Kahului, HI 96732
Access Kaanapali Beach Walk at 2435 Kaanapali Pkwy, Lahaina, HI 96761
The beaches on Maui are incredible, but let's take it up on land now for more things to do in Maui on a budget!
Explore the beautiful island of Maui for cheap (or free)
6. Sunrise above the clouds on Mt. Haleakala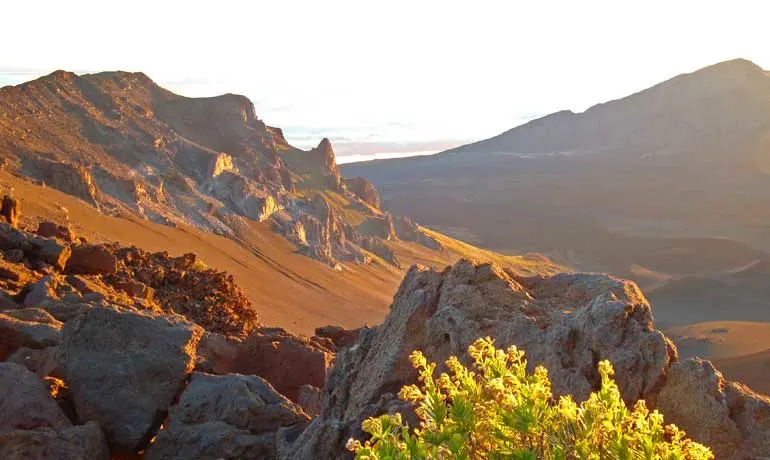 This is one of my things I've done in all the times I've been to Maui! You can experience Haleakala a few different ways.
The cheapest way is to use your rental car and climb Maui's dormant volcano in your car. The park entrance fee is $30 per car.
An alternative is to book a tour which is more expensive but they'll take you to the top.
If you go to the top of Haleakala for sunset or sunrise, catch the rainbow eucalyptus plus all the other incredible views on the way.
You might also like: tips for flying with kids
7. Find the rainbow eucalyptus trees in Maui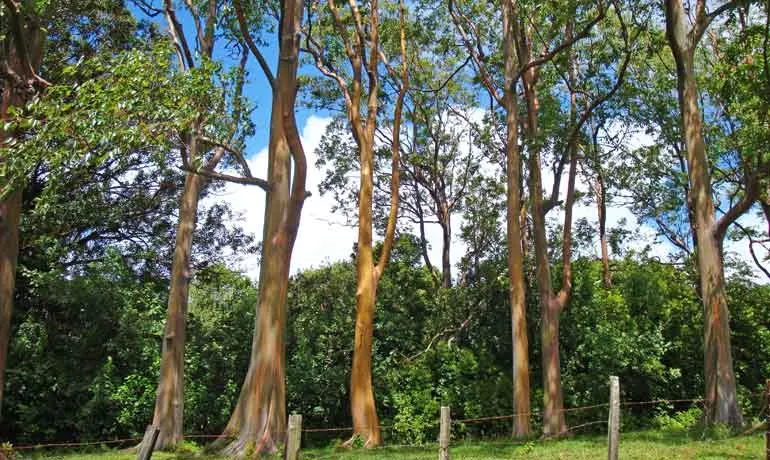 Marvel at the beauty of these unique trees. It's like rainbow skittles and trees had babies! The second time I went to Maui I saw a ton of rainbow eucalyptus and they were just so cool that every time since I've had to take a look for more!
Location: The trees are most popular in the wild on the Road to Hana, the Ke'anea Arboretum and along the side of Haleakala.
8. Ke'anea Arboretum
Speaking of a great spot to check out the rainbow eucalyptus trees, the Ke'anae Arboretum has a ton of them and it's free to visit! You'll see plants unique only to Maui and it's a great way to spend an afternoon.
Location: 13385 Hawaii Highway 360, Kula, HI 96790 (mile marker 16 on Hana Highway)
Pro tip: bring bugspray! The arboretum has a hiking trail that's easy enough for any skill level and fun to go exploring for a free adventure.
9. Maui waterfalls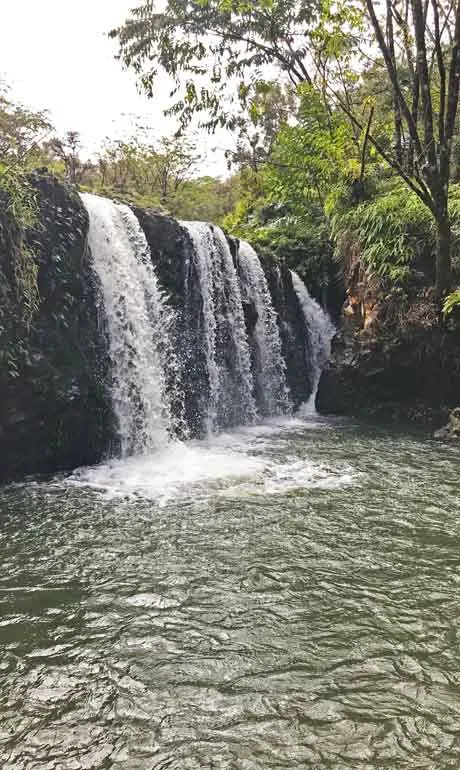 Maui is the perfect place to chase waterfalls. Whether it's on the Road to Hana or you're looking to explore other parts of the island. Depending on the weather, you can hike near or swim in them.
My favorite waterfalls in Maui:
Makamaka'ole Falls in West Maui off Kahekili Hwy (Hwy 340) just past mile marker 8
Waimoku Falls and the 7 Sacred Pools on the Road to Hana at mile marker 42
Twin Falls on the Road to Hana at mile marker 2
Check out this complete guide to Maui waterfalls.
Pro tip: grab your water-proof phone case and water shoes, you'll need them
10. Whale watching Maui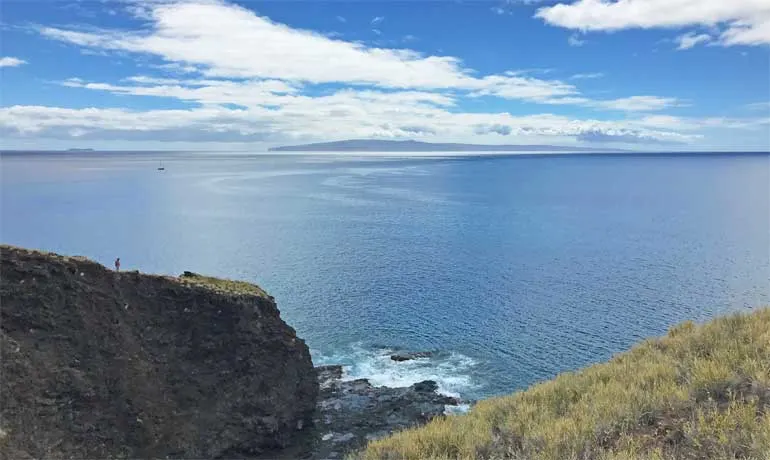 Maui whale watching season is December – May, with the peak month being February. So if you're heading to Maui during that time, you're in luck! Thousands of humpback whales migrate to Hawaii to breed and deliver babies in the warm water over winter.
It's really a spectacular sight to see these massive creatures frolicking in the water. You can take a whale watching tour by going out on a boat, raft or catamaran.
But you can also see them from the shore easily, too! During peak whale watching season, it's easy to spot whales from the coast of West Maui, as they love the channel between Maui and the island of Lanai.
Try these locations for the best whale watching on Maui from the shore:
At the scenic lookout at Papawai Point on the Honoapiilani Highway (my favorite)
Kaanapali Beach
Napili Beach
Kapalua Bay Beach
11. Famous Banyan tree in Maui
Okay so you'll see Banyan trees all across Hawaii. But what makes the Banyan tree in Lahaina so cool?
How about it's 16 trunks. Or the fact that it's larger than a city block, covering nearly 2 acres.
Yes, one tree! So grab some lunch and have a picnic under the massive tree. It's also one of my favorite things to do in Maui with kids! They love to swing from it's natural swaying branches. It's a sight in Maui not to miss.
More things to do in Maui on a budget
12. Hiking in Maui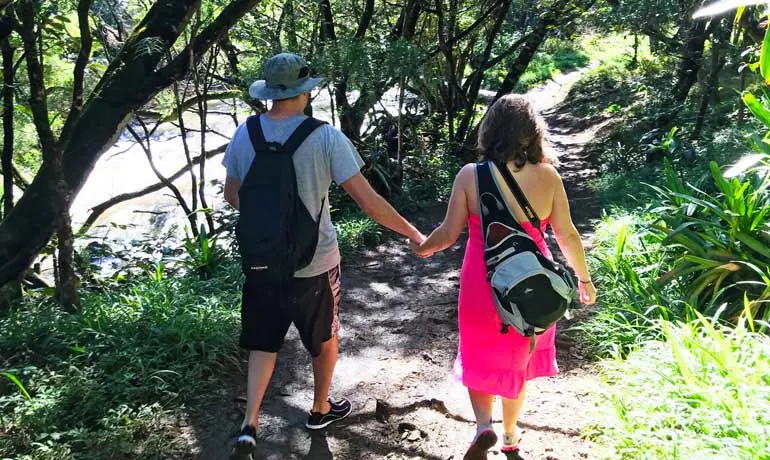 While the famous Road to Hana, Kaanapali and Haleakala take the front seat for tourism popularity, there's so much more to explore in Maui – like hiking! Oh, and most hikes are free!
A few things to consider before hiking in Maui:
Get your gear ready…bug spray, water bottle, snacks and good shoes are a must!
Start early so you can finish the hike by dark
Pay attention to trail signs and be cautious of muddy slopes during rain
My favorite Maui hikes:
Pipiwai Trail, which takes you through a bamboo forest, overlooking waterfalls and a huge banyan tree. Location: mile marker 42 on the Road to Hana (see Waimoku Falls above).
Haleakala Sliding Sands Trail, a scene so beautiful you'll think you've left earth. Location: the summit at Haleakala National Park. Note: this is a challenging trail, but worth every mintue!
Waihe'e Ridge Trail which overlooks the lush valleys of West Maui, you'll see the island from a whole new perspective. Location: near mile marker 7 on the Kahekili Hwy (Hwy 340).
You might also like:
10 Easy Oahu Hikes that Promise Awe-inspiring Views
Hiking the Waimea Canyon Trail in Kauai: Everything You Need to Know for this Epic Hike
13. Rent kayaks or take a kayaking tour
This activity isn't free, but isn't too expensive, either. There are several places to rent kayaks in Maui, especially in Lahaina. Just be cautious of the rough ocean if you're a beginner. The waves can be really strong and the ocean can change quickly.
I'd recommend a guided kayaking tour, which is usually between 2-4 hours. You'll likely pay $50 or more for a tour, but the guides can help you navigate a kayak and help you stay in a safe location.
Pro tip: wear comfortable clothes that you don't mind getting wet. A bathing suit is common but not necessary. And grab your water shoes – flip flops won't work well for kayaking.
14. Road to Hana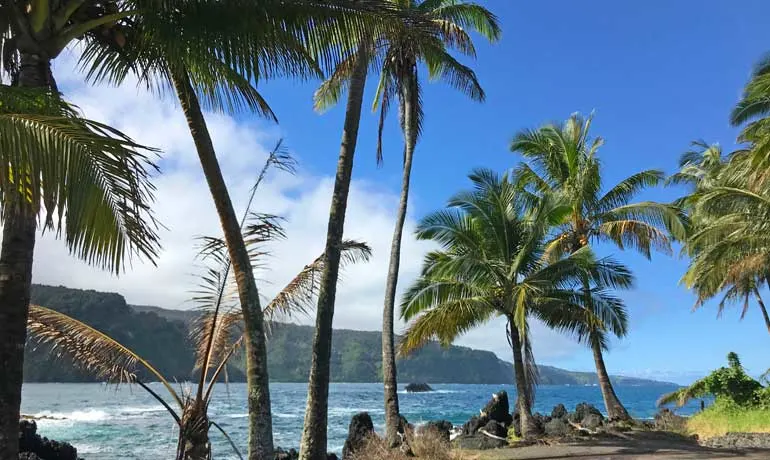 I've mentioned it already but it's a classic Maui free activity and must be included! Cost for driving the Road to Hana is just food and gas! There are roadside attractions that you can pay to see, but there's so much to see that's free, too.
My favorites on the Road to Hana (that I haven't already mentioned)
Ke'Anae Point, where the vivid blue ocean meets the black rocky coast. Mile marker 16.
Hamoa Beach, just past Hana. Lots of tourists don't make it past this point so the beach is less crowded! Located at mile marker 51.
Puaʻa Kaʻa State Wayside Park, where you can take a dip at a roadside waterfall. Bonus – there's restrooms here! Mile marker 22.
Pro tip: pack reef-safe sunscreen, water shoes, swimming suit and a towel. Take snacks and drinks with you, too. Your day can be unexpected and you may not be near a good stop when you're hungry.
You should also read:
Hawaiian island quiz (which island is right for you?)
How to create your travel bucket list
15. Catch a Maui sunset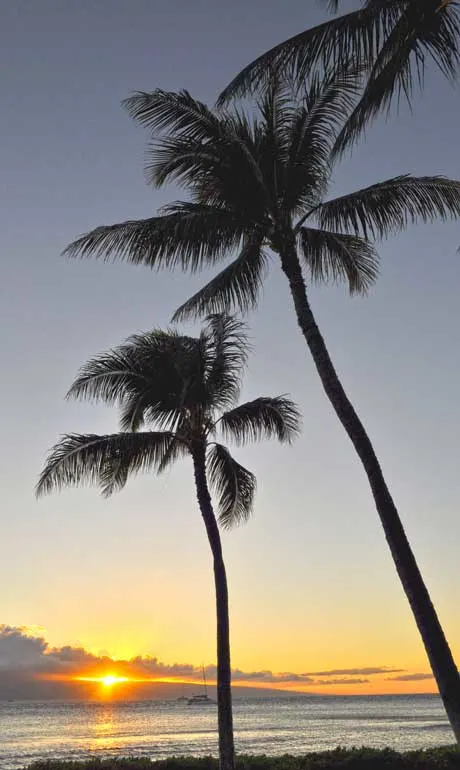 You're in paradise, so of course you should soak in a beautiful island sunset! However you absolutely do not need to get an ocean-side restaurant with the closest table for the sunset.
Yes, it sounds really nice. Until you find out you've spent over $100 on dinner for two! Instead, opt to watch the sunset on the beach, and grab dinner afterwards.
Best locations to watch the sunset: pretty much anywhere on the west side of the island. For obvious reasons. 😉
Hawaii on a budget: more cheap activities in Maui
16. Eat during happy hour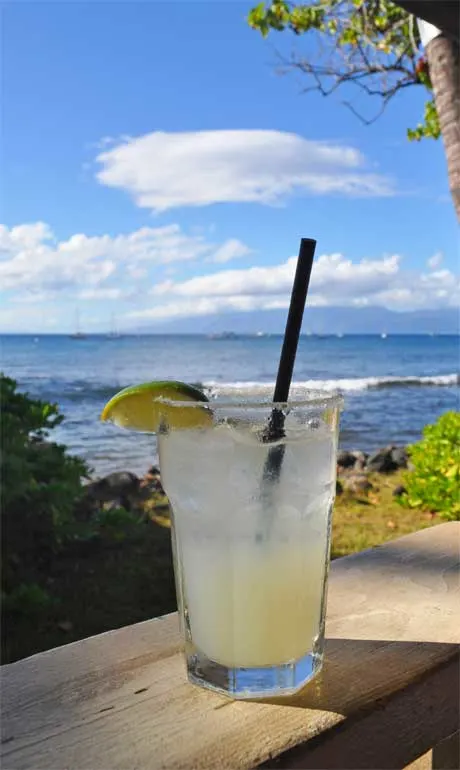 Some of the best food we ate in Maui was during happy hour – and bonus – it was the cheapest, too! Happy hour is a great way to get an ocean-side view at a discount.
Oh, and make sure you hit a place with Hula pie. It's a Hawaiian favorite that's a little like ice cream cake, little like pie. You won't regret it!
You might also like:
10 best places to eat in Kauai, Hawaii
Visiting Oahu for cheap
17. Step into a painting at a lavender farm
The Ali'i Kula Lavender farm in Maui is a change of pace from the beach scene. It's like stepping into a storybook setting. Seriously.
Grab your insta-worthy shot on the hillside with fields of lavender surrounding you. Just make sure to take phone-only photos – there's a fee for professional photography. (Can you really blame them?)
It's a cheap activity in Maui, at only $3.00 per person, and kids 12 and under are free.
Location: 1100 Waipoli Rd, Kula, HI 96790 (on the slopes of Haleakala)
18. Maui food trucks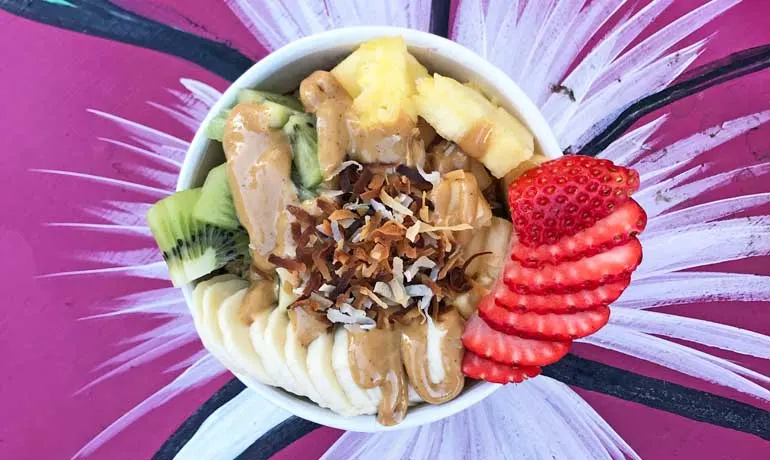 Food is expensive on an island in general. Eating at a food truck can help to keep your dining costs low.
The food trucks in Maui were some of the best food we ate, too! You could get breakfast including a tip for less than $10 per person. My kind of place!
Locations: there's a Food Truck Park in Kaanapali, Kihei and a couple trucks on the Road to Hana.
19. Rent a board and enjoy the surf
The waves on Maui can be quite intense, making it a perfect spot to rent boogie boards, surf boards or even paddle boards. Make some memories or learn a new skill!
You can rent a boogie board for as little as $10 per day, paddle boards and surfboards run higher at $30-$50 per day.
Or if you're completely new to water board sports and think you'll need a surfing lesson, it's pricier but a teacher can help you with learning this new skill. Those will run $70+ per lesson.
Surfing lessons are helpful for those who have never surfed, and can be found in many areas around the island. It's also one of the best things to do in Kihei.
Pro tip: don't get ahead of yourself and dive all in! Make sure you respect the advice of the locals based on weather conditions and ocean currents.
Make sure you download this packing list for stress-free packing!
20. Watch the windsurfers
And of course, you can't go wrong with watching others enjoy the waves too. Windsurfing takes a lot of skill so it's quite entertaining to watch.
Grab your favorite beach towel and enjoy a morning watching windsurfers perfect their sport.
Location: head out to Ho'okipa Beach Park on the north-central part of Maui to watch the pros!
Ready to head to Maui?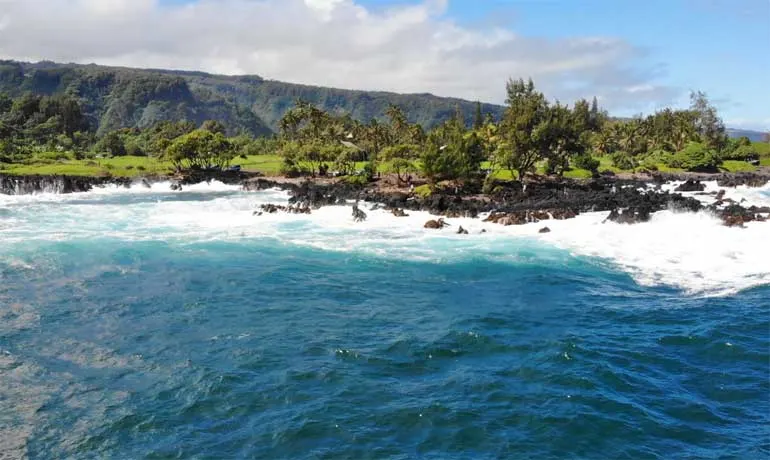 With this list, I hope you'll see that there's plenty of things to do in Maui on a budget. However, a larger part of the expense in a bucket list vacation like Hawaii is getting to the island and where to stay.
For my best tips on how to fly and stay cheaper, check out the best budget travel tips that you can use for Maui, and every other vacation.
Where to stay in Maui on a budget
The beach-front properties are gorgeous and convenient for beach activities. However the prices can be very high. If you happen to snag a deal, make sure to consider resort fees in your budget.
As you're researching places to stay in Maui, look off the beach. Grab a hotel or condo with hillside views. And you might just find more affordable accommodations away from west Maui, where Kaanapali Beach is located.
What to bring on your budget-friendly trip to Maui
If it's an adult-only trip, bring your own travel-size blender. Not even kidding this was the best investment I took on my last trip to Hawaii!
You could pay $50 for just two drinks at a pricey restaurant. Or you could pack your own blender and hit a liquor store when you get there. Just be sure to pack it in your checked luggage since it has a blade on it.
Also remember the snorkel gear, reef-safe sunscreen and snacks. Convenience foods are expensive on islands, so grab a bunch of individually packaged snacks for your checked luggage, too.
You also might like: 10 tips for your best vacation ever
Your trip to Maui, Hawaii on a budget
So, you feeling good about your upcoming trip to Maui? Hawaii can be expensive – but it absolutely doesn't have to be. There's a ton of activities to do for free or cheap, whether you're on your honeymoon or your on a family vacation.
So, what are you looking forward to the most? Drop a comment below. And don't forget to pin this guide for later! Mahalo!