Ready to hit the beach? How about exploring ancient ruins? Or maybe you want to snorkel one of the most famous destinations in the world? Well here's your guide to Belize: things to do for an incredible vacation!
This post may contain affiliate links. For more info, see my disclosures.
Belize is a Central American delight possibly known best for Blue Hole, but has so much more to offer. Rich Mayan history, lush jungles and of course beautiful beaches with vivid turquoise waters. It's a tropical destination full of beauty and adventure!
Here's a guide to the best things to do, places to stay and top Belize attractions. Let's do this.
Belize vacation – areas to visit
This guide covers Belize attractions in these areas of the country. Read to the bottom to see the recommended time to spend in each for your full Belize itinerary!
San Pedro/Ambergris Caye
Caye Caulker
San Ignacio
Placencia
Hopkins
Belize City
Belize vacation: things to do on or near the water
I mean, beautiful beaches always have a special place in my heart. So we're starting there. Here's more things to do in Belize beach-side.
Top Belize attractions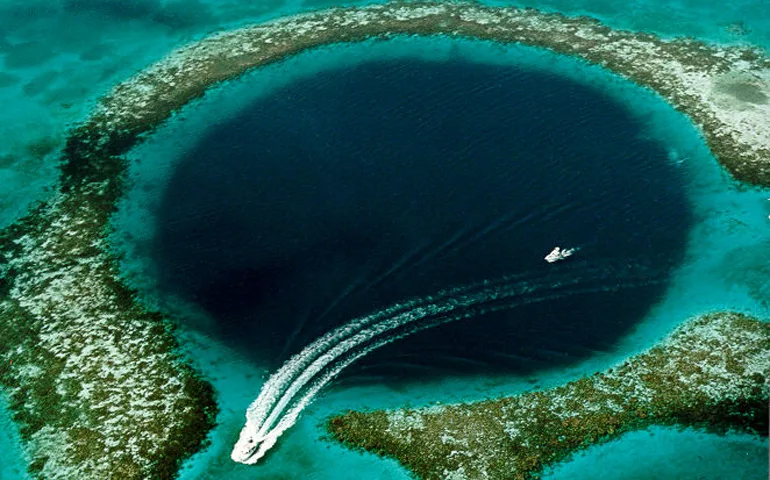 1. The Great Blue Hole
Let's start with the most famous of Belize attractions: Blue Hole! Located south of Caye Caulker and east of Belize City, The Great Blue Hole is best seen by a flying tour overhead, scuba diving or snorkeling.
From San Pedro, Caye Caulker or Placencia, it's about an hour flight to Blue Hole. A diving or snorkeling trip to Blue Hole is a full day trip from Caye Caulker.
Read next: How to do Belize on a budget: exactly what to spend on your trip
2. Visit a private island, like Laughing Bird Caye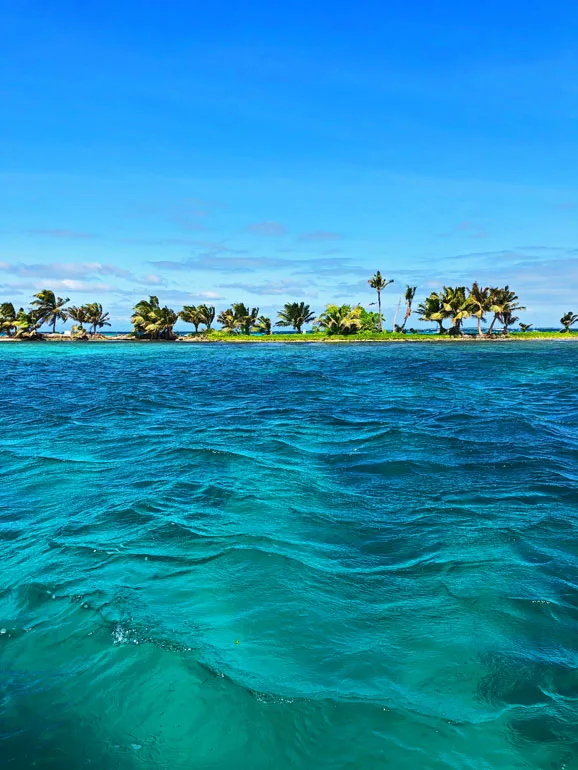 A short boat ride from Placencia, Laughing Bird Caye was one of my favorite adventures in Belize. I took a snorkeling trip out to the dreamy little island. It was a perfect day to just relax on the beach.
Laughing Bird Caye is actually a National Park and bird sanctuary, so the island is protected. It's a beautiful spot to soak in some sunshine and enjoy the water.
3. Truck Stop (food truck park) in San Pedro
Grab some tacos, pizza, ice cream, cocktails – you name it – and head to the Truck Stop food park. Don't forget your suit to hit the pool. Yes – pool – at a food truck park! It's a great spot to hang out and enjoy excellent food in San Pedro, on Ambergris Caye.
4. Snorkeling the Belize Reef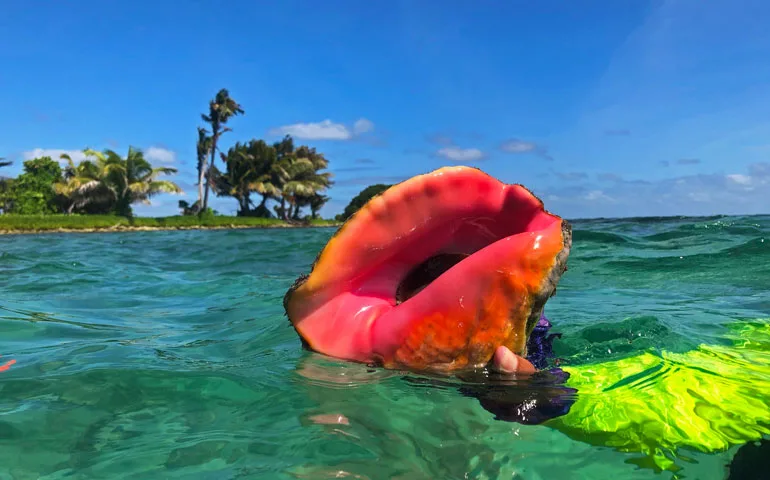 The Belize reef is part of the 2nd largest reef system in the world. It's no wonder people all over the globe flock here for excellent snorkeling and diving!
You can grab a snorkeling tour from Caye Caulker, San Pedro, Placencia or Hopkins.
Book your snorkeling trip from Caye Caulker here – complete with lunch!
Pro tip: while your tour will include most snorkel gear, I found that many of the coasts and islands were rocky or covered with shells. So make sure to take your water shoes for when you're not in your flippers. These are my favorite water shoes from Amazon, and they've traveled to beaches all over the world!
Also, snap pics of all the underwater fun with this water-proof phone case. For less than $10, it's perfect for snorkeling. It's worked great for my underwater pics in Belize and Maui.
5. Explore Caye Caulker by golf cart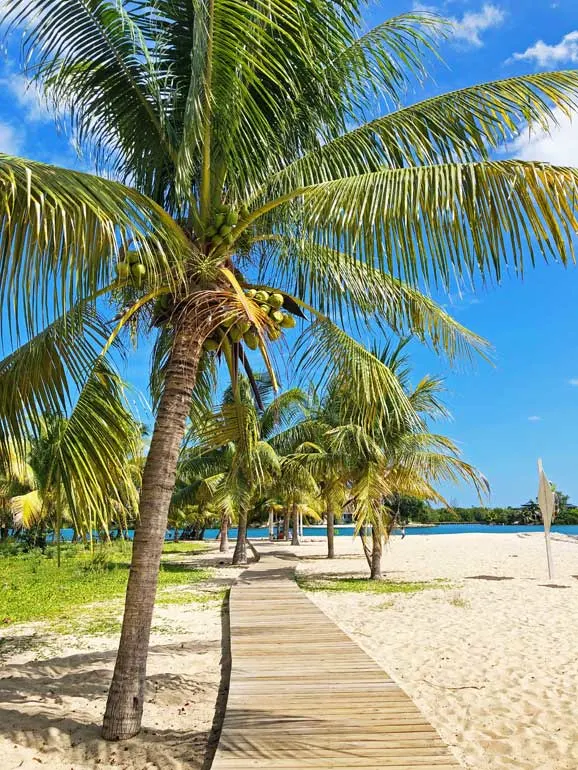 Caye Caulker has a laid-back island vibe, complete with no actual roads or cars. So rent a golf cart to get around from beach to restaurant, back to the beach again. It's not only a recommendation on the island, but a form of entertainment.
6. Party at The Split in Caye Caulker
The Split in north Caye Caulker is a great hangout spot to swim, kayak or just grab a cocktail. It's a popular spot to be on the weekends, especially.
Why is it called 'The Split?' Well, there's mixed reports. Some say the gap in the island was manmade, others say it was hurricane Hattie that wiped out that part of the island in 1961. Either way, if you're going to Caye Caulker, The Split needs to be part of your trip.
7. Hop over to Hopkins beaches during your Belize vacation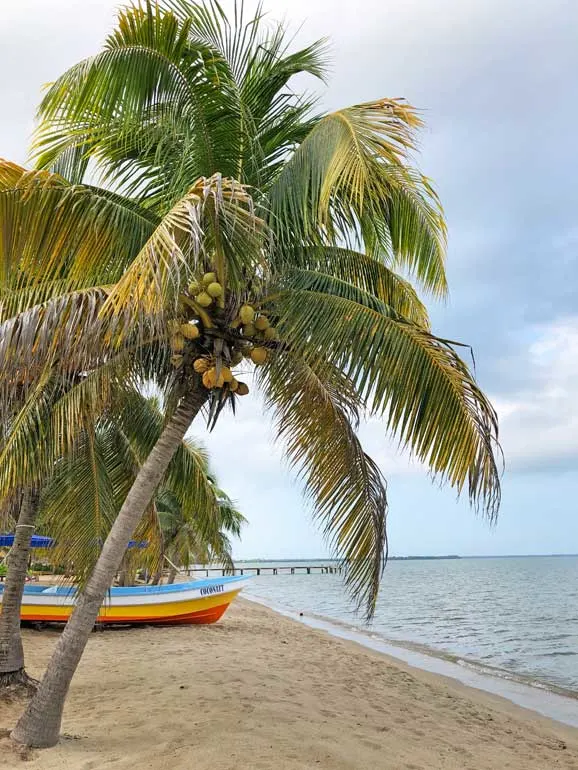 Grab a cocktail and hit the beach in Hopkins. Beautiful, palm tree-lined beaches remind you that you're in the Caribbean. Hopkins is a small, sleepy town in Belize with a very laid-back vibe.
There's not a whole lot to do in the town of Hopkins. Most travelers use it as a stopping point on their way to Placencia, or use it as a home base for exploring activities near Hopkins or Placencia. Some travelers stay in Hopkins to avoid the crowds and simply for a relaxing getaway.
Book a stay in Belize with these super low rates. Booking.com guarantees the best prices for any type of property and no booking fees!
8. Go swimming with manatees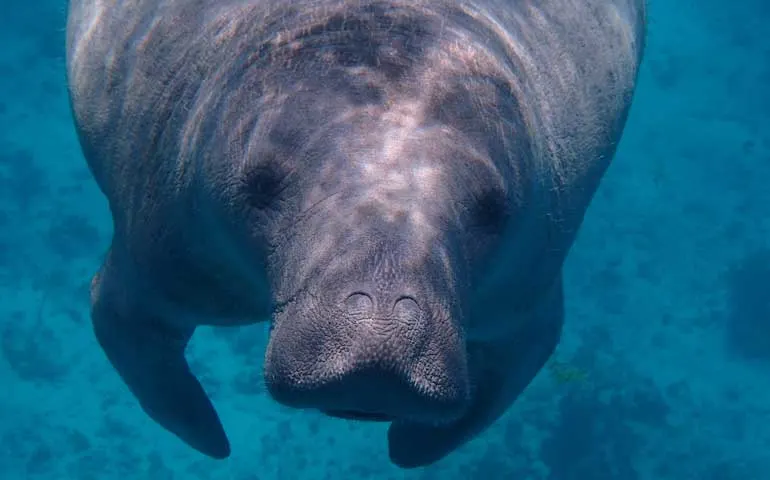 When I was researching my trip to Belize, things to do that caught my eye was swimming with the Manatees. Ever since my trip to the Florida Keys, I've been interested in these gentle, giant sea creatures.
Belize has one of the largest concentrations of manatees in the world! To swim with manatees, you can find a tour from Caye Caulker and Ambergris Caye. You can also check out the manatee sanctuary at Swallow Caye.
Best of Belize: things to do inland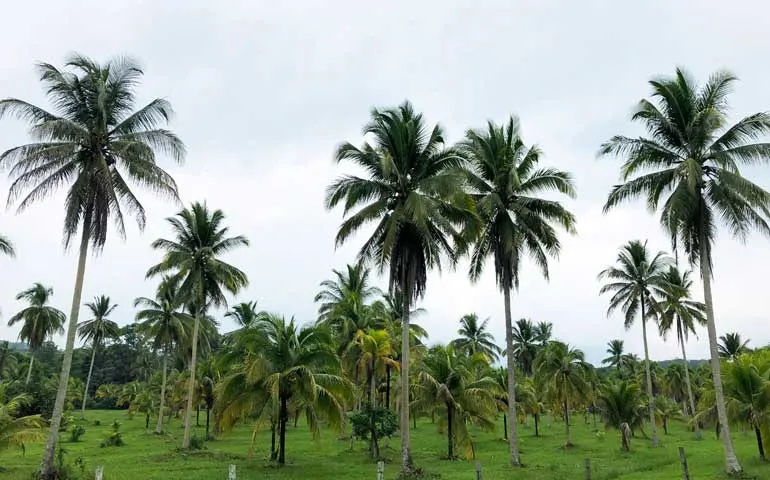 Belize has plenty of beaches, but the most adventurous activities might just be inland. Here are my favorites!
9. Visit the Mayan city of Xunantunich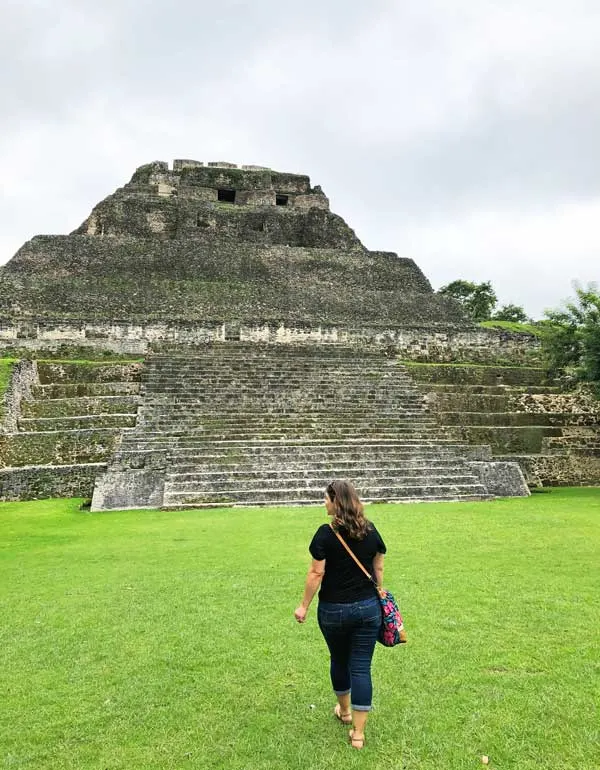 While every ancient city has its story, the Mayan Ruins of Xunantunich are some of the most preserved structures in all of Belize. With 32 archeological structures and a museum full of artifacts, it's a great spot to take in some history.
Xunantunich is located just outside of the town of San Ignacio. Getting there is interesting; your car will cross a river on a ferry to access the ruins.
Pro tip: get there early! Cruise ship tourists start rolling in about 10am so if you're there before that, you'll be able to explore without large crowds.
10. Canoe down the river in San Ignacio
Get ready for a workout! Canoeing the river in San Ignacio is a favorite for locals and tourists alike. A round-trip canoeing trip is about 3 hours and includes stopping at a butterfly farm.
The best time for this activity is November through May, when it's the dry season in Belize and river is typically lower. (Although you are in Central America so rain is very common!)
You might also be interested in:
Beach packing list (exactly what to pack for your next vacation)
Is travel insurance worth it? Your guide to decide
11. Find insta-worthy murals in San Ignacio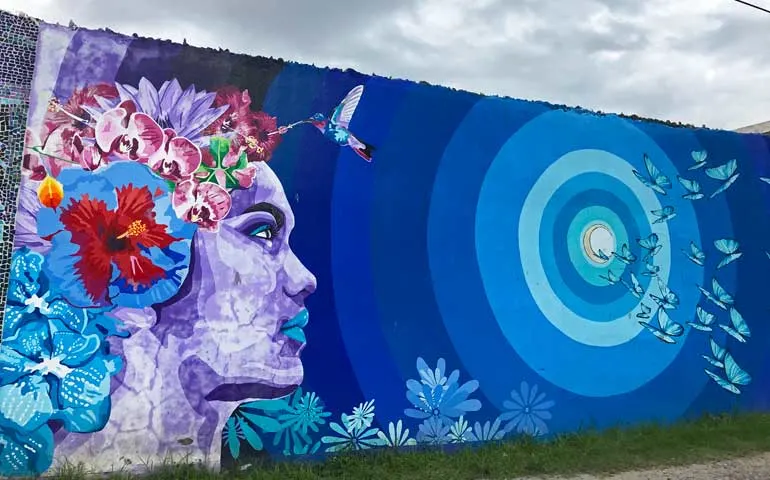 San Ignacio is a town full of vivid colors, so of course it's the perfect spot to snag some pics! We found several on just a quick drive around downtown.
12. Visit the Green Iguana Sanctuary Project San Ignacio
This unique tourist attraction in San Ignacio is actually located at a hotel. The San Ignacio Resort Hotel founded the Green Iguana Conservation Project, which is an interactive and educational exhibit to honor the endangered green iguanas.
Hotel and conservation project? Win-win!
13. Visit Tikal, Guatemala for the most epic Mayan city tour
Belize has a bazillion bucket-list activities. But one of the best in the area is actually visiting Tikal in Guatemala. It's a day trip from San Ignacio, and well worth the trip.
Tikal was one of the most powerful Mayan civilizations, with over 4,000 archeological structures, it's beyond impressive. Of all the Mayan ruins I've ever visited in Mexico and Central America, Tikal has been my favorite.
Check out this post: Visiting Tikal – Your Ultimate Guide
14. One of the top Belize attractions: ATM Caves
Okay, so if you've searched the best things to do in San Ignacio, you've likely seen this activity. It's one of the most hyped activities in the whole country.
ATM Cave is actually short for Actun Tunichil Muknal Cave, which was a sacrificial cave for the Mayans. You can still see ancient remains on the tour, along with the beautiful, lush jungles of Belize during your trek to the cave. The ATM Tour is an all-day commitment.
Pro tip: This tour is high-adventure. You'll be wading through water as high as your chest and shoulders, walking on uneven surfaces and climbing at points so make sure you're in decent physical condition before committing to this tour.
15. Learn how to make chocolate with a class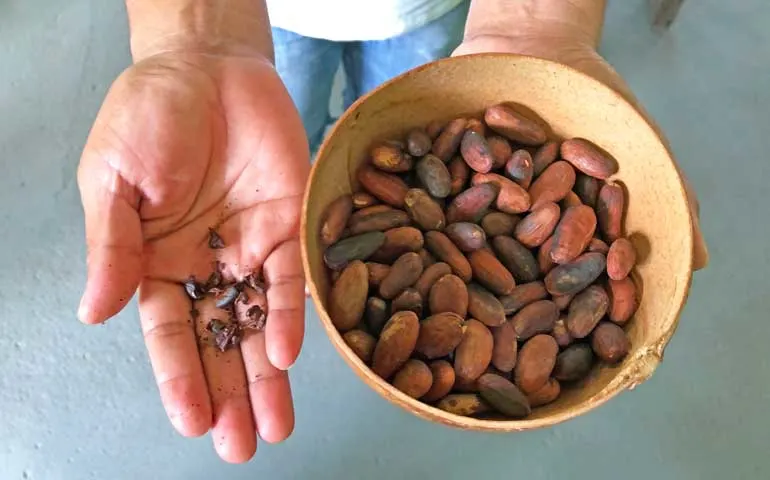 The ancient Mayans invented chocolate centuries ago. While the taste has changed since then, you can learn how the ancient Mayans made chocolate – and how it's made today.
I took a chocolate-making class at Ajaw Chocolate in San Ignacio. It was super affordable ($12), very educational and delicious! There are tours available at most major tourist areas in Belize, including Placencia, San Pedro and Belize City.
16. Take a Monkey River tour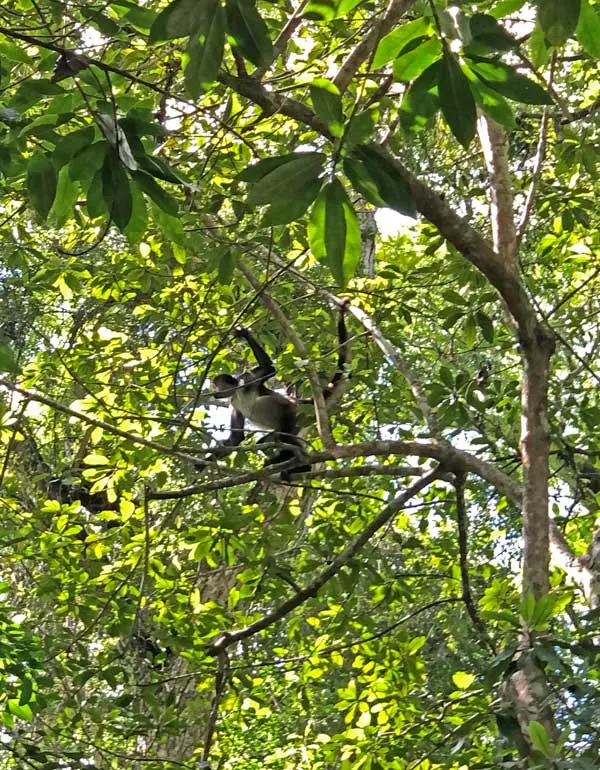 Experience tons of wildlife during a Monkey River cruise. Located south of Placencia, this region is known for lizards, iguanas, crocodiles, and jaguars. The most prevalent wildlife to expect to see is monkeys, of course.
Howler monkeys are plentiful in Belize and are super loud. Their howls can be heard up to 2 miles away! It's truly impressive to listen and watch them jump from treetop to treetop.
17. Rio on the Pools
Magical waterfalls, swimming in the lush jungle of Belize and a day full of adventure. Rio on the Pools is in an isolated area of Belize, located in the Mountain Pine Ridge Forest Reserve. It's a day trip from San Ignacio, and Rio on the Pools tours are usually paired with a trip to the archeological ruins of Caracol.
Pro tip: The roads to Rio on the Pools are unpaved and challenging. I'd recommend taking a tour or if you're driving, having an SUV that can handle the terrain.
Pro tip #2: take good hiking and water shoes since you'll be hiking and swimming to get to the pools. These are my favorite water shoes (I have them in grey/pink)!
18. Visit Caracol Natural Monument Reserve
The largest Mayan city in Belize is a day trip from San Ignacio. Caracol is located deep in the forest reserve, making it an adventure in itself just getting there. It's less visited than many other Mayan cities in Belize, making it attractive to spend the day without the crowds.
Pro tip: pack plenty of bug spray when you're heading to these Mayan ruins (and anywhere else, really). The jungles of Central America host relentless mosquitos. Bug spray is a must!
19. Go horseback riding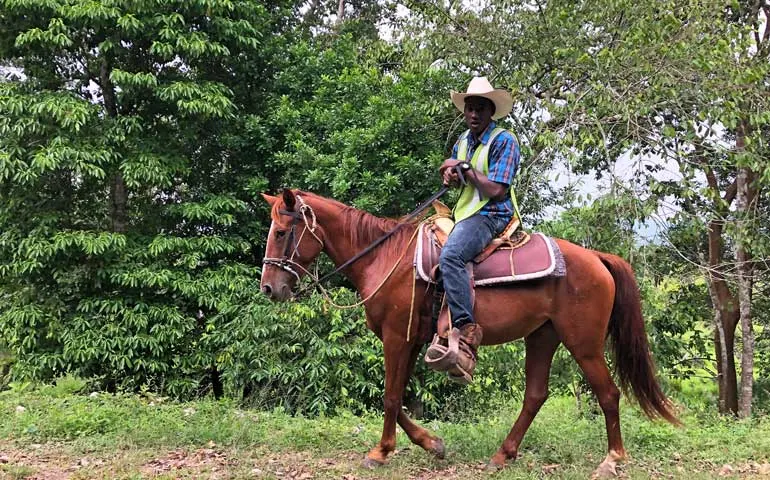 Horseback riding is common in Central America for locals and tourists alike. (We saw a ton of farmers riding horses on our drive from San Ignacio, Belize to Tikal in Guatemala.)
There's several places throughout Belize to ride horses. Perhaps most adventurous and memorable is a horseback riding tour to Mayan ruins. Here's a horseback riding adventure to Xunantunich.
20. Visit the Belize City sign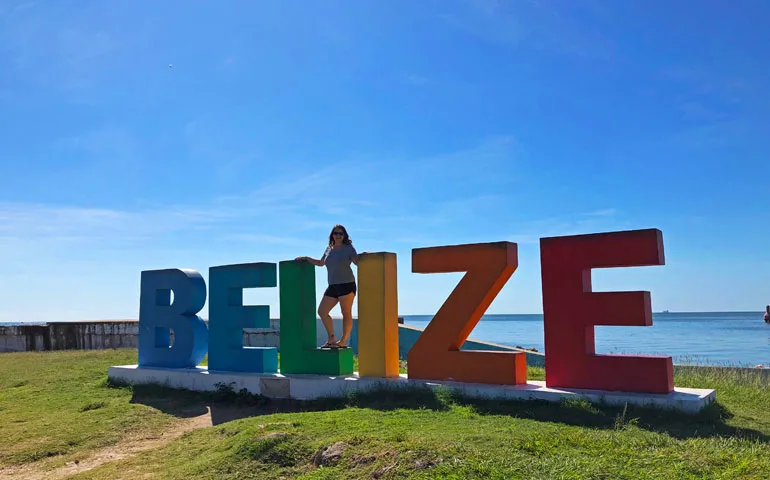 You'll likely fly in and out of Belize City when you visit the country. There's not a ton to do inside the city – most people use Belize City as a stopping point for excursions, tours and adventures.
So make sure to grab an insta-worthy pic at the Belize sign as you pass through! To get there, navigate to the Baron Bliss Lighthouse. It's right next to it.
Your Belize itinerary to create epic vacation memories
So, how long will you need to spend in Belize to fully enjoy all the country has to offer?
Well based on your vacation budget and time you can travel, you could probably hit most of these destinations with a 7-day trip. However if you want to cover everything and still have a little relaxation, go for a 10 or 14-day Belize itinerary.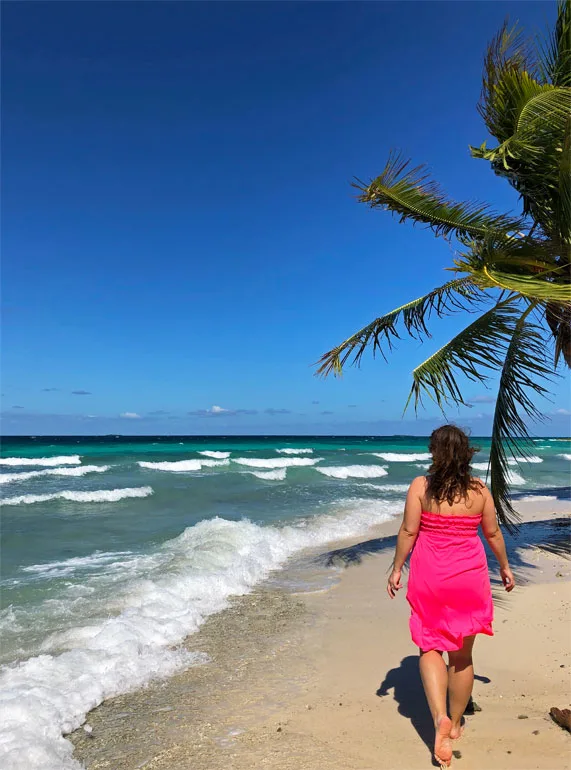 Here's the route I'd recommend for your Belize itinerary:
Fly into Belize City and head straight to San Ignacio. Stay in San Igancio for 2-3 days, minimum as there's a lot to do in the area.
Next head down to Placencia, stopping in Hopkins on the way. Plan to stay 2-3 days in Placencia.
Then head north to San Pedro on Ambergris Caye. You'll want to spend 1-2 days in San Pedro soaking up the island.
Next up is Caye Caulker. If you're the life of the party, stick around Caye Caulker for 2-3 days.
Any point during your travels check out Belize City. You could stay there overnight or 2-3 nights if you're using it as a central location for day trips.
Belize vacation: a recap
This Central American country really surprised me. Considering it has such a small footprint, there's really a ton to do! From historical and nature adventures to good food and tropical paradises, Belize has a little bit of everything.
You could probably stay in one area of Belize and have a fantastic time! Or visit multiple areas for a variety of activities.
So, which of the 20 activities above are your favorites? Comment below – I'd love to hear it!
Read next:
How to do Belize on a Budget: Money-saving Tips and Tricks
Laughing Bird Caye, Belize: Ultimate Guide to the Perfect Island Oasis
Xunantunich Mayan Ruins: Complete Guide to Exploring this Ancient City
21 Cheapest Island Vacations That are Actually Gorgeous
28 Amazing Things to Do in Turks and Caicos
65 Things to Do in Aruba You'll Absolutely Love
Find this article helpful? Save it for your upcoming trip!