Looking for a romantic getaway for two? Well no matter where you are or what your budget is, this list of romantic vacations in the United States will give you lots of ideas to choose from!
The US has plenty of romantic spots to slip away, and this list includes at least one in every state!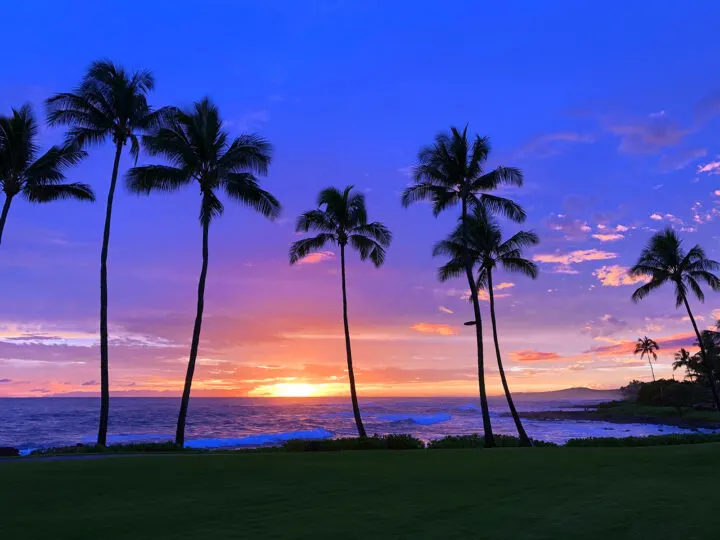 This post may contain affiliate links. For more info, see my disclosures.
You're smart to research the perfect destination for you and your partner, too. Based on survey results, couples who travel together have healthier, happier relationships than those that don't!
With this mega list of 100 awesome US destinations, you can find nice weekend getaways for couples or a week-long luxurious retreat for you and your significant other. From beautiful beaches to rustic mountain spots and hidden getaways, this list has it all!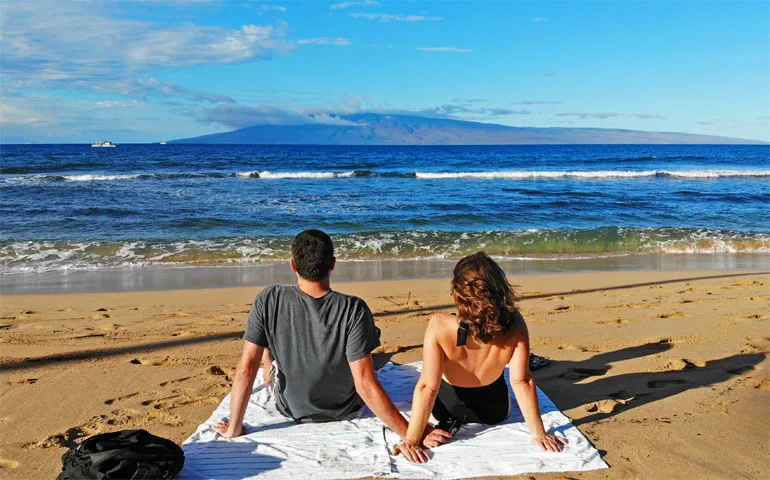 Making it happen: romantic getaways in the United States
First there are a few details to go over. Consider all of these things as you're planning for your vacation:
How long of a vacation will you take?
What's your vacation budget?
How much time do you need off work?
Will you drive or fly?
If you have kids, who can you line up for childcare?
Working through some of these details can be time consuming and not a bunch of fun, but every second you're away will be worth it!
Okay, enough chatting already. Let's dive in to the list!
Read next: Best Honeymoon Destinations in the USA (Fun and Unique Ideas You'll Love)
Best romantic vacations in the United States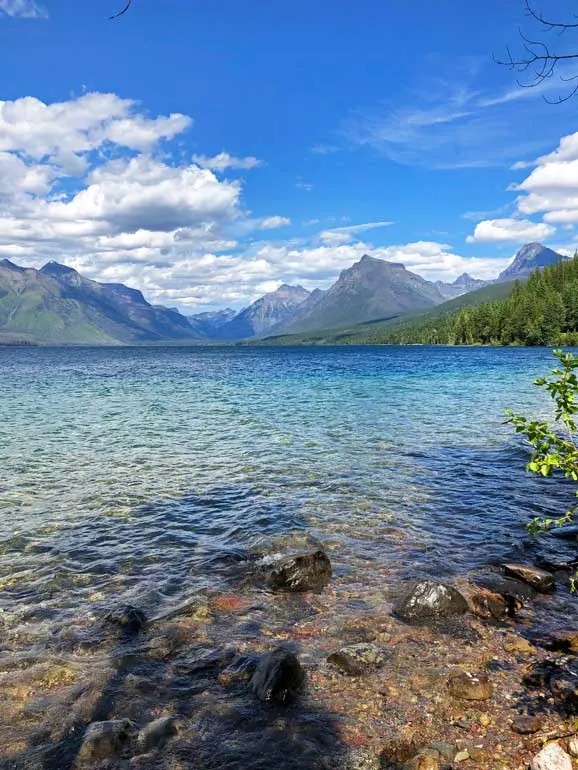 Let's break this list down by region. I'll start at the western side of the U.S. and head east. We'll find hidden gems and bonus spots along the way!
Some of my favorite spots to visit are the underrated destinations in the US, so when you see a location you're not familiar with, that can only be a good thing!
Also, just a quick note, here. There's some of these states could be in multiple lists. Just go with the flow, okay? 🙂
Best romantic destinations in California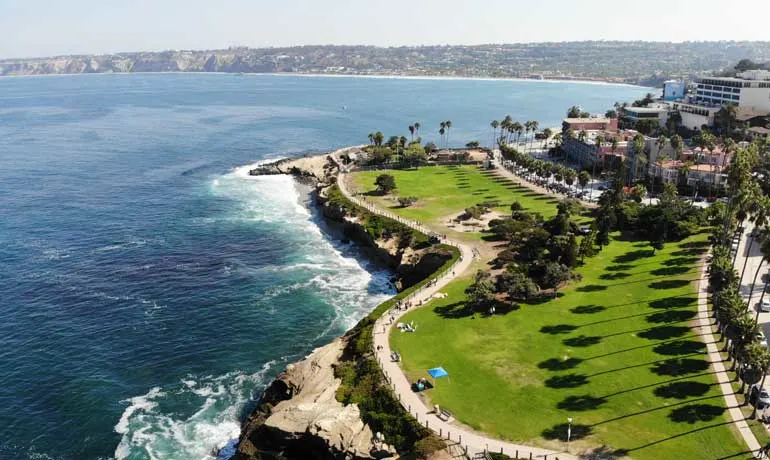 Lake Tahoe, California
Coronado Island, California
Carmel-by-the-Sea, California
San Luis Obispo, California
California is a huge state with a lot of incredibly romantic spots. Because of that, I've included more locations than any other state. It's romantic any time of year, and a fun honeymoon idea is to take a scenic fall road trip from San Francisco to Napa Valley – how fun!
My favorite spot from the list above is Coronado Island, California. Watching the sunset on the beach in Coronado Island is like no other. The sand has a special mineral in it that literally makes it sparkle like diamonds. It looks so magical!
Stay at the famous Hotel Del Coronado for the best views. Or for a more affordable spot, head a vacation rental in nearby San Diego.
Pacific Northwest: romantic vacations in the US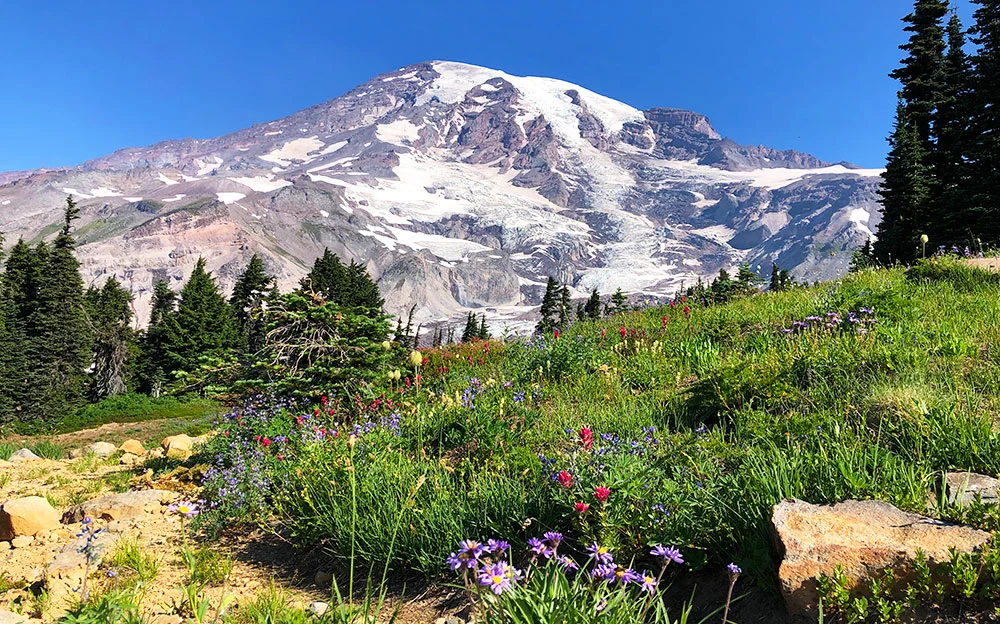 Yachats, Oregon
Mount Hood, Oregon
Cannon Beach, Oregon
Bear Lake, Idaho
Sun Valley, Idaho
Of all the romantic vacations in the United States, the Pacific Northwest might just surprise you!
Yes, it rains in the Pacific Northwest. A lot. But do you know what that rain gets you? Gorgeous, lush rainforests and bursting waterfalls ready for a couples' adventure!
My favorite on the list above is Mount Rainier National Park. I love an awesome national park trip, and Mount Rainier is one of the finest you'll get in the USA!
The forests and coasts of the Pacific Northwest are unmatched landscape in the US. With rugged, raw beauty, you're going to have an incredibly romantic couples vacation!
Top getaways in the Southwest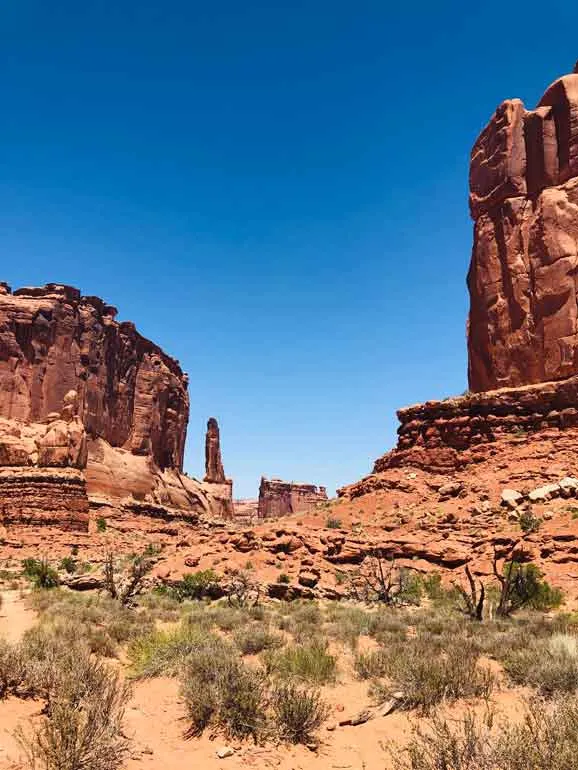 Park City, Utah
Taos, New Mexico
Albuquerque, New Mexico
Ahhh, the American Southwest. Known for it's heat, desert scenery and abundance of national parks. It's a perfect spot for those who love adventure!
I actually have 2 favorites on the list above. I absolutely loved my last couples getaway to Las Vegas, mainly for all the hiking and Red Rocks Canyon scenic drive in the national conservation area.
And if you have a week for vacation, one of my very favorite romantic vacations for two has got to be Moab, Utah!
Stay in an affordable, private vacation rental and spend your time hiking in Canyonlands National Park and seeing some of mother nature's best work at Arches National Park.
Best romantic vacations for two in the Western United States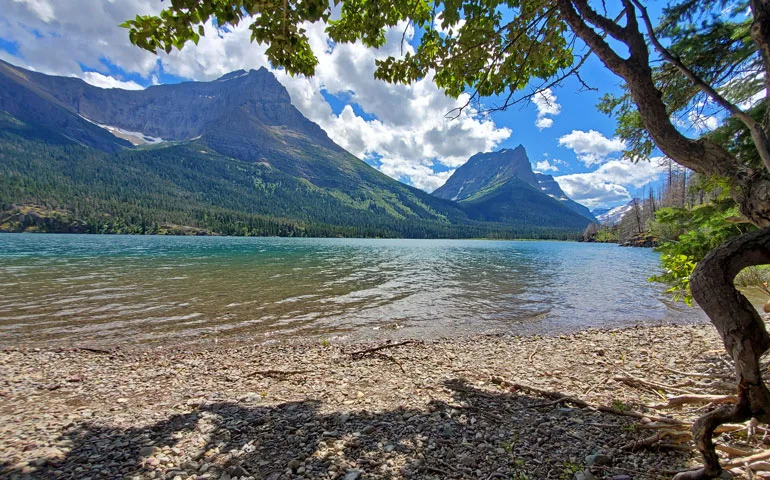 Grand Lake, Colorado
Jackson Hole, Wyoming
So I loooove a good Colorado trip. But my absolute favorite on this short list above is Glacier National Park in Montana. I'm confident it's one of the most beautiful spots in the entire United States!
It's a phenomenal spot for couples to get some fresh air and see the Crown of the Continent together. Whether you like hiking or just enjoy beautiful alpine lakes and epic views, there's plenty of things to do in Glacier National Park for couples.
The best time to visit Glacier NP is July through September for a fully open park, but it's phenomenal any time of year.
Romantic getaways in the Midwest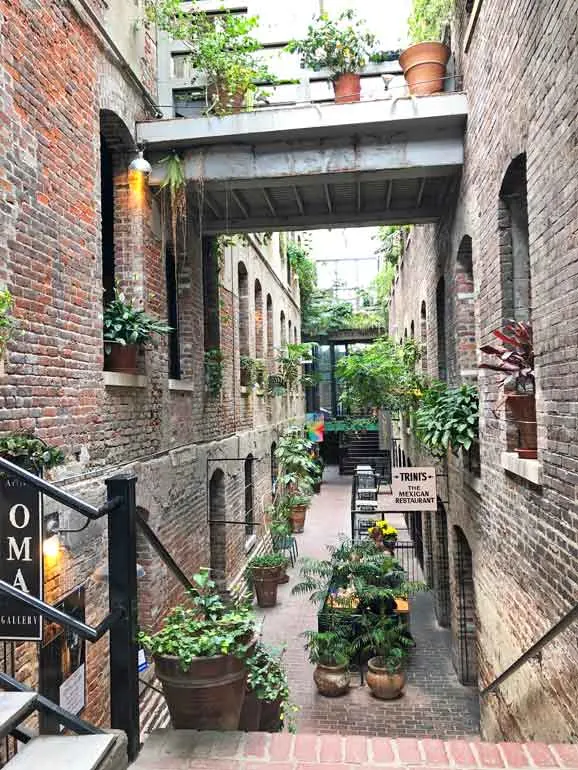 Lake Okoboji, Iowa
Goosbury Falls Park, Two Harbors, Minnesota
Minneapolis, Minnesota
Wisconsin Dells, Wisconsin
Sleeping Bear Dunes, Michigan
Lake Leelanau Peninsula, Michigan
Medora, North Dakota
Milford Lake, Junction City, Kansas
Lake of the Ozarks, Missouri
Chicago, Illinois
Syracuse, Indiana
Nashville, Indiana
Cuyahoga National Park, Ohio
The Midwest is often considered nothing more than flyover states. But there's actually a lot of perfect weekend getaways for couples to enjoy some alone time. And bonus – many destinations aren't packed like other parts of the US, so it can be more private.
I'd highly recommend a Midwest road trip for quality time in the car, and to see multiple destinations. I've been to many of the above spots with my husband, but my favorite on the list is Minneapolis, Minnesota.
Minneapolis is the big city that's got friendly Midwestern vibes, and is surprisingly easy to get around. With excellent restaurants, lakes and plenty of other things to do, Minneapolis is always a good time!
While this is just a short list of romantic getaways in the Midwest, this section of the country is often overlooked and there's so much to do here!
Hidden gems in the US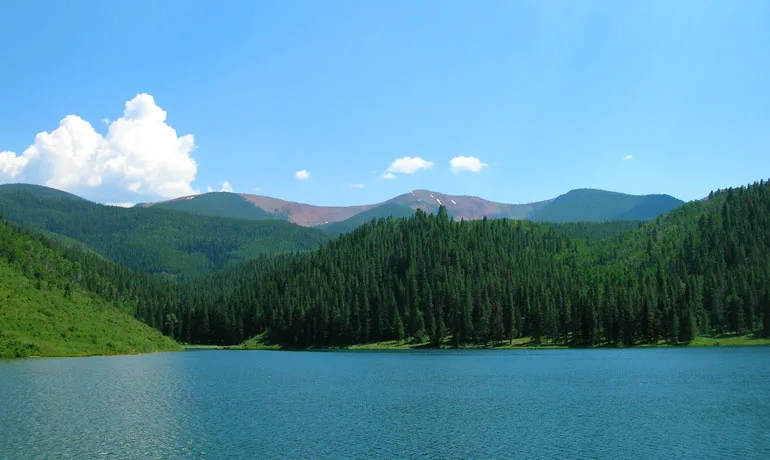 Just pausing as we make our way across the US for this very important list of special locations. Found across the continent, these hidden gems in the US would make awesome romantic vacations for two!
Seabrook Island, South Carolina
Big Bend National Park, Texas
Emerald Cave, Arizona
Great Basin National Park, Nevada
Sylvan Lake, Colorado
Apostle Islands, Wisconsin
Gatlinburg, Tennessee
Devil's Den Spring, Williston, Florida
Dry Tortugas National Park, near Key West, Florida
My favorite of the hidden gems in the US is definitely Sylvan Lake, Colorado. It's nestled within the Rocky Mountains, it's part of Sylvan Lake State Park. It's a stunning lake perfect for a couples getaway.
Reserve your space for two in a cabin or yurt. Hike the nearby trails for incredible views of the lake, or rent a canoe for the day. It's a beautiful mountain setting that's far less busy than the more popular spots in Colorado like Estes Park, Aspen or Telluride.
Within this list of romantic vacations in the united states, any of these hidden gems would make for a fabulous trip!
Romantic vacations in the South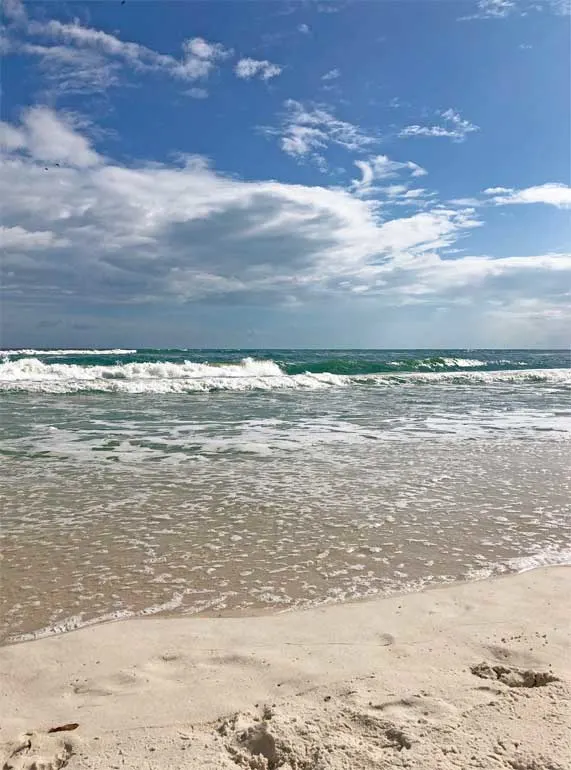 Wimberley, Texas
Galveston Island, Texas
Hot Springs, Arkansas
New Orleans, Louisiana
Charleston, South Carolina
Greenville, South Carolina
Savannah, Georgia
Athens, Georgia
Nashville, Tennessee
Great Smoky Mountains National Park, Tennessee
Asheville, North Carolina
Bardstown, Kentucky
Alright y'all – the South is a fabulous spot for a romantic vacation for two! I've been to many cities across the South with my husband, and it's truly hard to pick a favorite. From the best restaurants in Greenville SC to beaches, romantic things to do in Nashville, wide open green spaces and cities with historic architecture, there's never a dull moment in the South!
I'd have to say Austin, Texas is one of the best romantic vacations in the United States. A few years ago my husband and I celebrated an anniversary weekend in Austin and it was fabulous!
We stuffed ourselves with BBQ, enjoyed cocktails in front of live music, went mural hunting and even hit up a few hiking trails! Austin is great time, and one of my favorite romantic vacations in the South.
Best USA vacation spots in the Mid-Atlantic region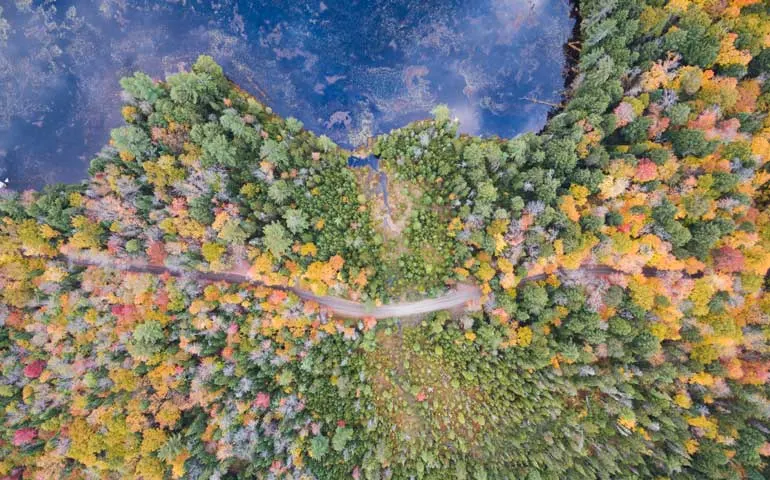 Cape May, New Jersey
Saranac Lake, Adirondack Mountains, New York
Niagara Falls, New York
Lakeville, Pennsylvania
Rehoboth Beach, Delaware
Tilghman Island, Maryland
Summersville Lake, West Virginia
Snowshoe Village, West Virginia
Irvington, Virginia
The east coast has so many amazing destinations, I wish I could include more on this list!
My favorite destination for this region is Niagara Falls. It's such a dreamy spot for couples to enjoy! Seeing the rushing water of the falls – and feeling it from the distance – is an incredible sensation! Writing this, I can still feel the mist on my face!
While the falls are beautiful all year round, I'd recommend avoiding it in winter. You'll want to spend plenty of time outdoors near the falls and temperatures are more tolerable the rest of the year.
By the way – be sure to bring your passports for a trip to the Niagara Falls. You can enjoy the falls from the USA but you'll et more views if you cross the bridge to Canada.
Romantic getaways in the United States: New England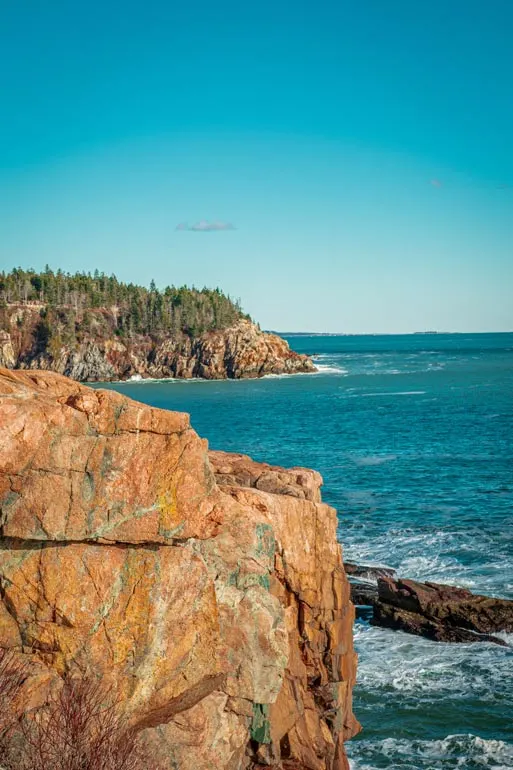 Portland, Maine
Acadia National Park, Maine
Kennebunkport, Maine
Greenwich, Connecticut
Nantucket, Massachusetts
New Castle, New Hampshire
White Mountain National Forest, New Hampshire
Block Island, Rhode Island
Brattleboro, Vermont
The east coast and specifically the New England region is a beautiful spot for weekend getaways for couples. Many locations on this list are easy to make a quick weekend trip, or you can opt to spend a bit more time with a longer vacation. And during the fall, a foliage road trip is such a fun, romantic way to spend some time together.
Also see: 26 Beautiful Destinations to Visit in October in the USA
My favorite in New England has got to be Acadia National Park. I love visiting destinations with stunning sights, and Acadia NP certainly has many of them! The sights are beautiful, and so is the wildlife.
Whale watching in Acadia National Park is such a fun thing for couples to enjoy. Take a tour for action up close or catch a glimpse of them from the coast. Seeing the largest living creature on earth flow through the water with ease is truly a sight to see!
Florida's best weekend getaways for couples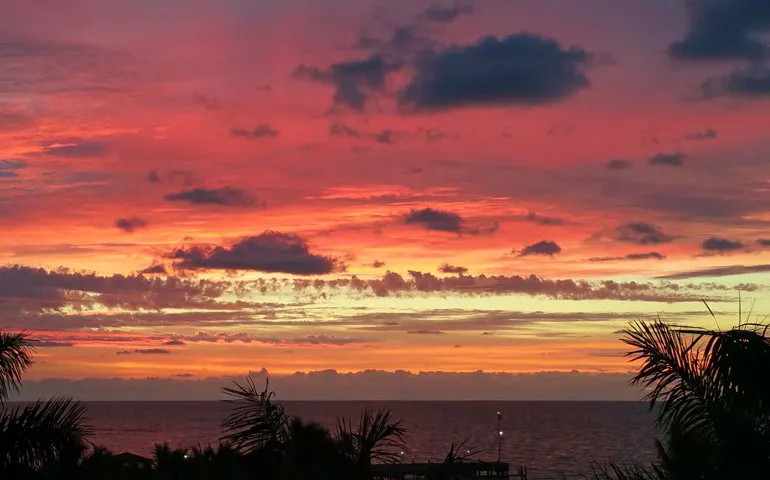 Key Biscayne, Florida
Destin, Florida
One of the best romantic vacations in the United States must be Florida! My husband and I have traveled to Florida many times, and perhaps the most memorable of those trips was our road trip from Miami to Key West.
We spent a week in the keys, soaking up all the sunshine and couples time we could get. Relaxing on hammocks with the tropical breeze in our hair…does it get more romantic than that?
One of my favorite parts about Key West is that it's a 2-wheel town. You can easily get around on a bicycle, scooter or moped. Rent wheels for the day and explore the island!
Romantic vacations for two: bonus locations!
Wait a sec, you didn't think I forgot about all those other spots that would top off this list of romantic vacations in the United States, did ya? Here are some more spectacular weekend getaways for couples!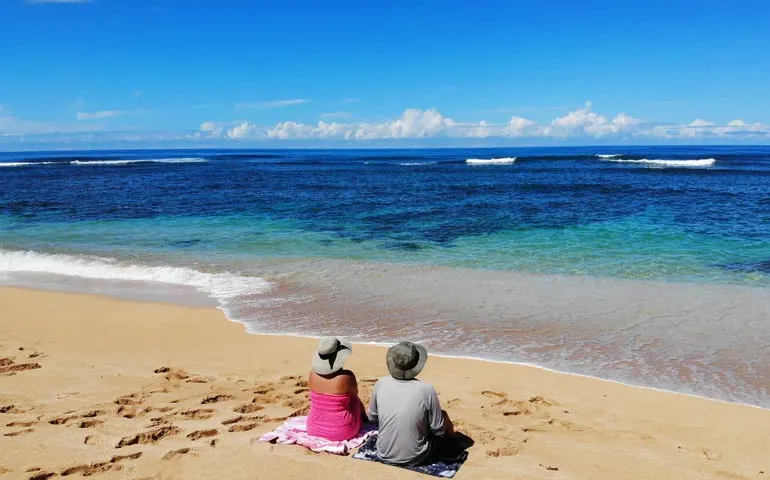 Lake Clark National Park and Preserve, Alaska
Kauai, Hawaii
Big Island, Hawaii
St. Croix, US Virgin Islands
While there are some stunning spots on this bonus list, Kauai, Hawaii is my absolute favorite spot on earth, so of course it's my favorite here! Kauai is the perfect getaway for couples because it's a nice mix of relaxation and adventure. I took my 10-year anniversary trip to Kauai and it was perfect!
Have a romantic dinner for two while overlooking the ocean sunset. See stunning waterfalls and snorkel with sea turtles. Spend the day hiking the Kalalau Trail on one of the most prestigious coastlines in the world – the stunning NaPali Coast.
Best 100 romantic vacations in the United States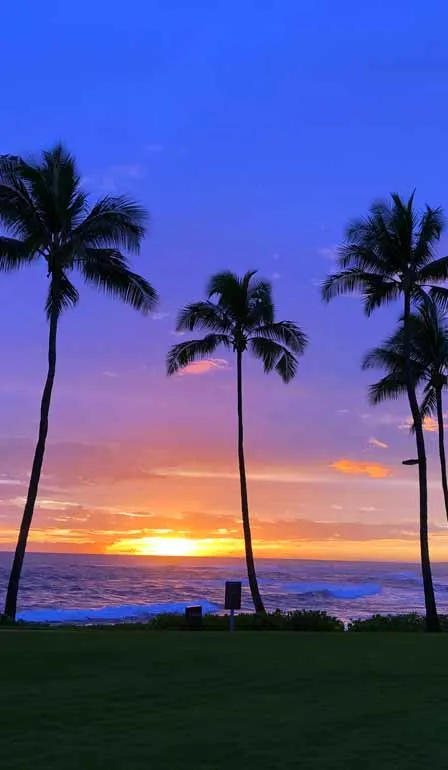 That's a wrap! This list of the romantic vacations in the United States was fun to put together, and I hope you've found the perfect spot for you and your significant other.
While romance might look a little different for all of us, one thing's for sure, you'll have an amazing time during your couples getaway!
Let me know in the comments below where you're heading. 🙂
Related content you might like:
35 Cheapest Beach Vacations: Swoon-worthy Destinations You Need to See
28 Absolute Best National Parks to Visit in Summer
30 Amazing Warm Winter Getaways in the USA
26 Best Beaches on the Gulf Coast You'll Love
How to Create a Travel Bucket List: 101 Destinations for Inspiration
28 Underrated Destinations in the US
Find this post helpful? Save it for later or share it on social media!